If zooming past your friends on snowy trails is your thing, then the Revel IV Mid Polar is for you. Keeping adventurer's tootsies cozy, this homey KEEN offering will warm both your heart and feet as you outwit the biting cold outdoors. Skipping hikes in the winter is no longer an option! However, some were dissatisfied with its lack of support in the midfoot section.
Pros
Excellent insulation
Immensely comfortable
Waterproof
Superb water protection
Grippy performance
Lightweight
Fast break-in
Cons
Loose heel
Not particularly supportive
Who should buy the KEEN Revel IV Mid Polar
The KEEN Revel IV Mid Polar is a superb winter hiking boots best recommended for:
outdoor enthusiasts and experienced hikers who like fording cold streams and snowy paths
anyone who lives where the coldest temperature does not go below -20°F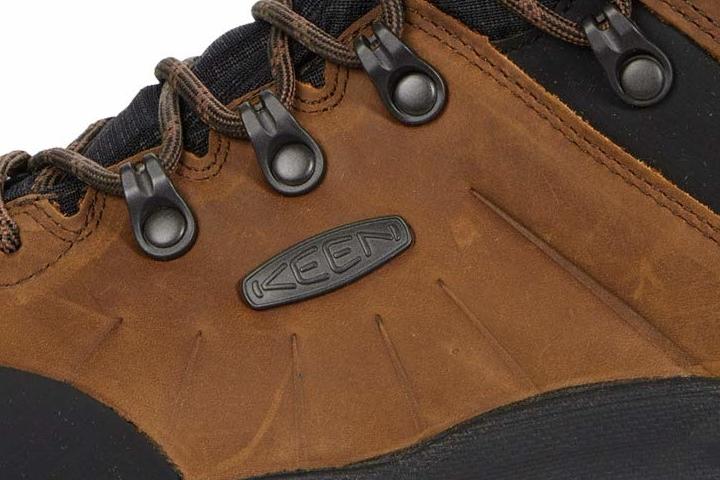 Offers excellent insulation
Arguably, the main draw of this KEEN hiking boot is its insulation.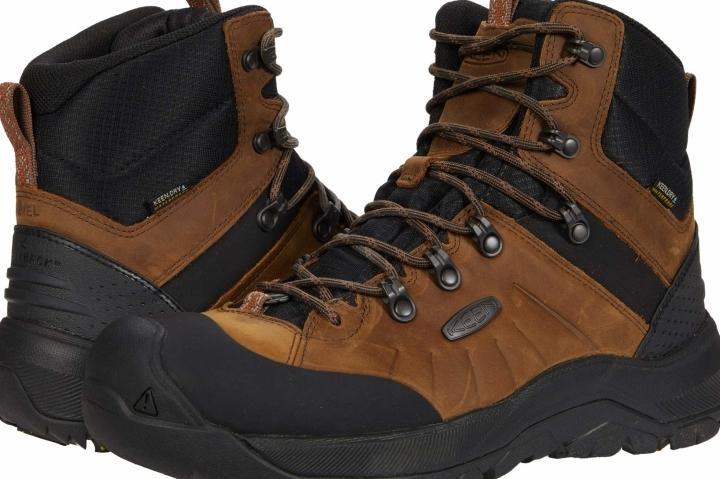 Is the Revel IV Mid Polar for you? The answer to that question is an easy "yes!" That said, the points below will help you form a better judgment as to whether or not the shoe is for you.
Solid option for colder climates (but not below -20°F)
If you live where the coldest temperature does not go below -20°F, this boot is a good option.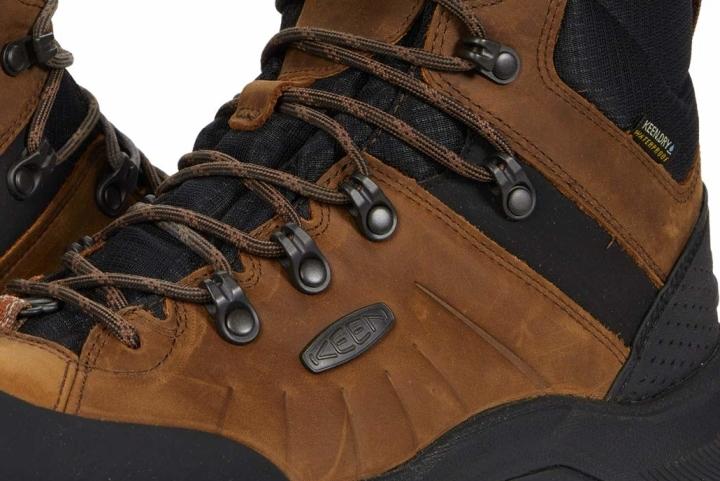 Anything below -20°F, then you are better off with the Revel IV High Polar, which provides sufficient warmth all the way down to -40°F.
Watertight up to 4 inches deep
Its mid-rise collar can fend off water and snow of up to 3 to 4 inches deep. Wear a pair of gaiters if your trail has snowy parts deeper than that.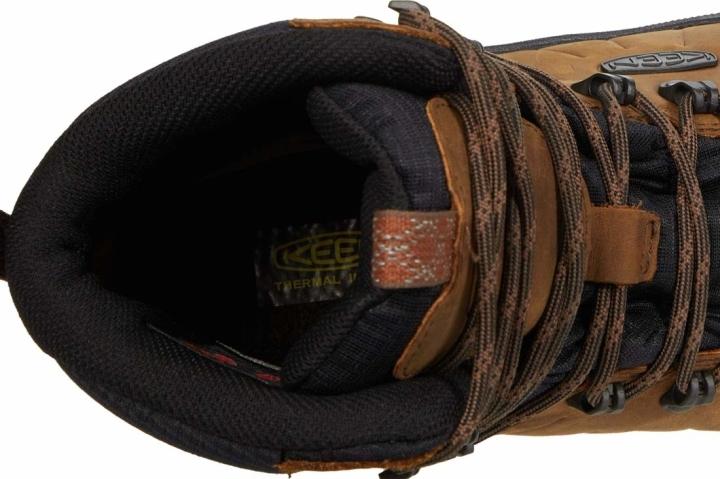 One reviewer gave a caveat when wearing the Revel IV Mid Polar hiking boot in 20 degree weather or colder. He advised to use foot warmers.
Too roomy in the heel area
Some testers commented on the loose heel of the KEEN Revel IV Mid Polar. Its rear confines could be less roomy, based on a small number of reports.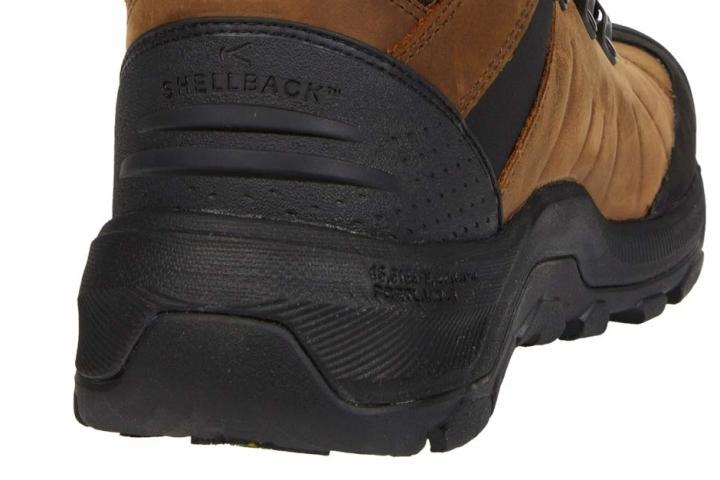 Another wearer added that she wished the shoe would get tighter around the ankle so that snow wouldn't go down against the heel. But a good gaiter would take care of that.
Wonky arch
A reviewer was unhappy to find the arch wonky. An owner finds the boot's midfoot section not particularly supportive.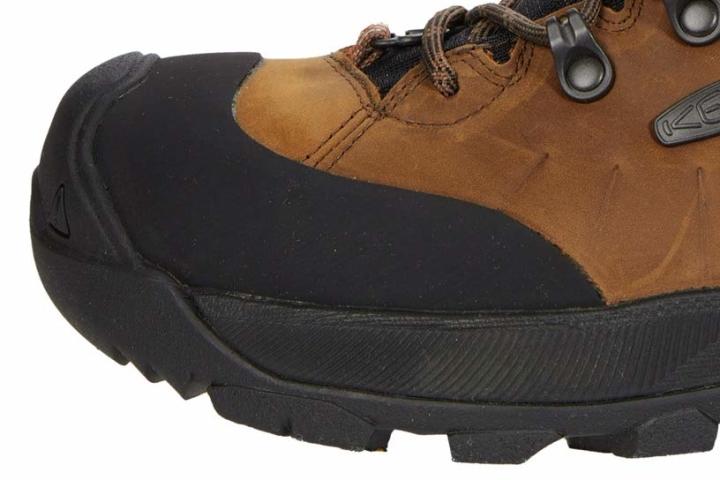 Experts and regular hikers alike are impressed with the Revel IV Mid Polar's excellent insulation.
Incredible water protection
Many trail-goers find this hiking shoe immensely comfortable. It closely mirrors its high-top sibling in this regard.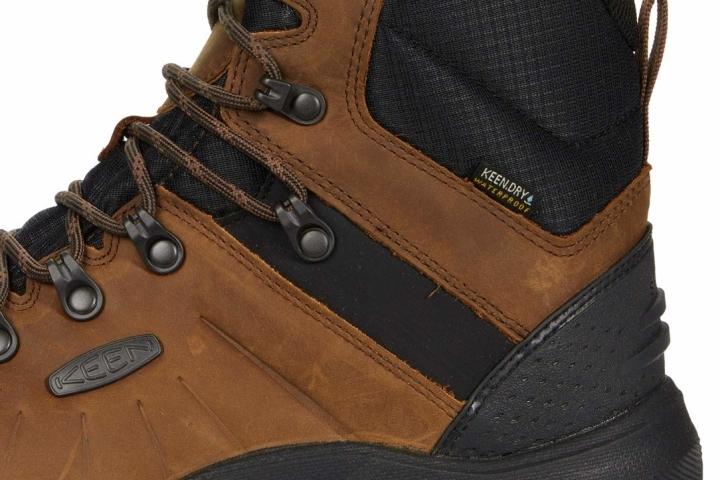 This KEEN hiker has incredible water protection, according to professional gear bloggers.
Delivers fantastic grip performance
Experienced adventurers are floored by the boot's fantastic grip performance, especially on frozen surfaces.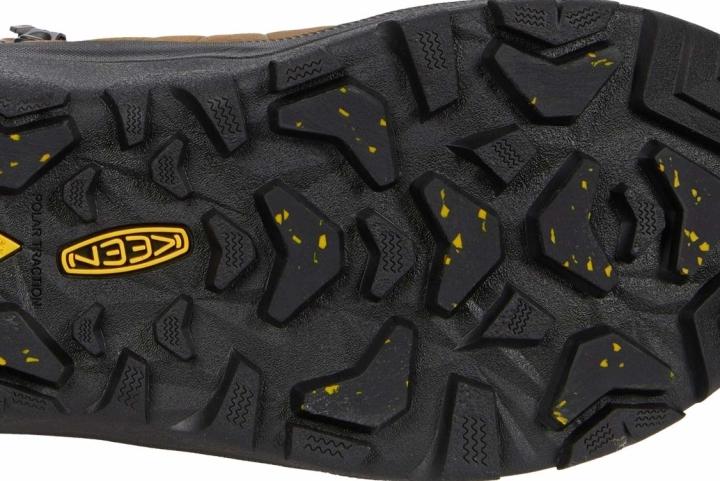 A footwear critic says that as far as winter boots go, "they are really light." The KEEN Revel IV Mid Polar takes little time to adapt to the shape of the hiker's foot. Fresh out of the box, the Revel IV Mid Polar fits well and didn't require a break in period.