If comments like "highly recommended" and "great boots!" are anything to go by, the Durand EVO Waterproof from KEEN is quite reassuring, whether on well-tended trails or off the beaten path. Its rough-terrain performance is matched by its hugging-but-non-restrictive confines, giving you surefootedness and much pampering come rain or shine. Also, there's no stopping you from stunning your homies in this dashing bad boy.
Pros
Remarkably waterproof

Gives incredible support

Soft and cozy
No break-in period
Grippy
Looks dapper
Great fit
Cons
Not for the thrifty
Subpar breathability
Who should buy the KEEN Durand EVO Waterproof
The Durand EVO Waterproof is part of KEEN's catalog that doubles down on flexibility. If you're interested in it, you must be:
Someone who needs extra heel and arch support in your step.
Interested in wide-toed hikers, especially those that give extra traction on ascents.
Looking for kicks that can withstand a heavier downpour or cut through deeper puddles.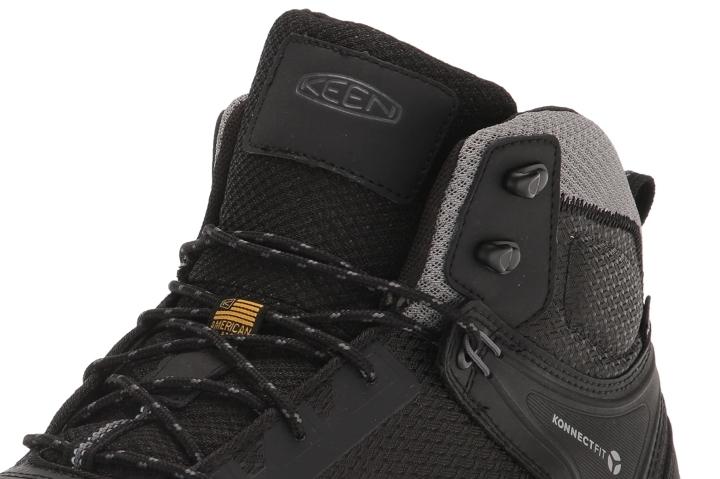 Who should NOT buy it
For having a minimum asking price of $140, the leather KEEN Targhee II Mid is a cheaper alternative to the Durand EVO Waterproof. Also, you're better off sporting the KEEN Voyageur Mid if breathability is more important to you than waterproofing.
Convincing water protection
With remarks such as "kept my feet dry" and "my feet never got wet," it is quite telling that the KEEN Durand EVO Waterproof really is watertight.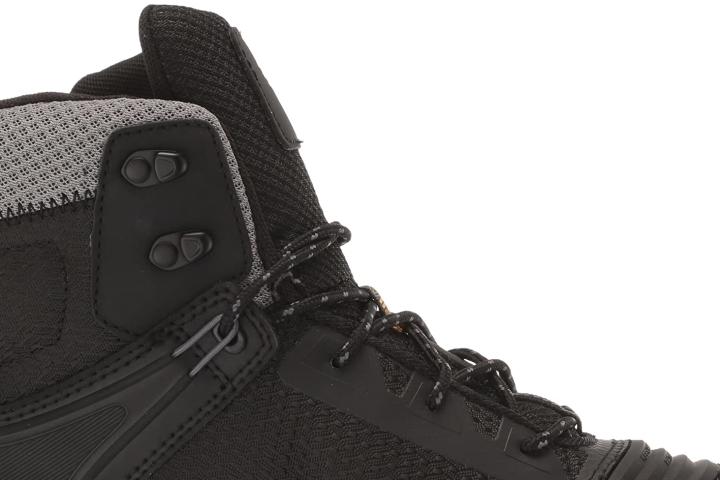 The mighty supportive Durand EVO Waterproof
"Solid boots!"—this is how one reviewer finds the KEEN Durand EVO Waterproof in terms of support. Others, including someone who trekked with an 80-pound pack, have the same high regard for the boot's supportiveness, with one boldly claiming that it's a product meant "for more serious hiking."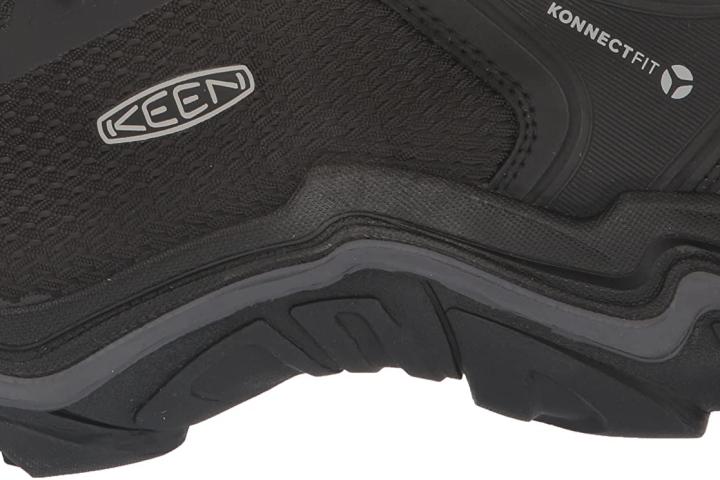 Heartbeat-skipping comfort on day one
Trail-goers are very impressed with the KEEN Durand EVO Waterproof's from-the-box comfort. "It's a great addition to my collection," says one of them. It's the "most comfortable boots I've ever worn," says another.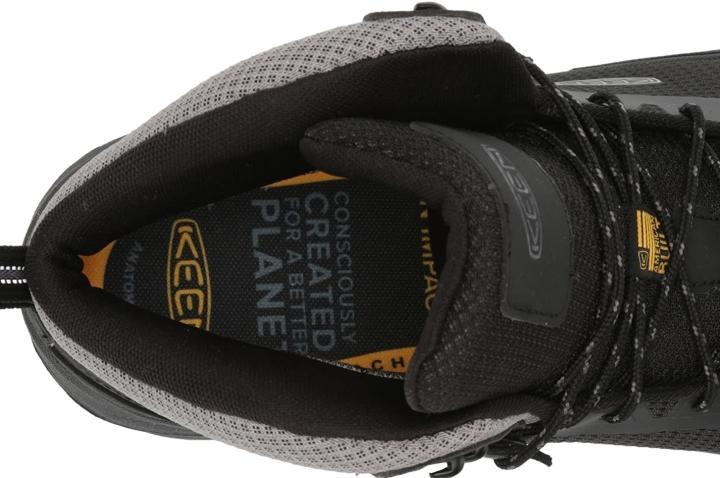 Not very ventilated
Folks who are critical of the Durand EVO Waterproof are mostly disappointed with the boot's ventilation issues. An experienced hiker among them got his "feet soaked at the end of the day" from lack of ventilation. There's also someone who dares KEEN to remake the shoe in question but WITHOUT waterproofing, suggesting that such a kick would have way better breathability.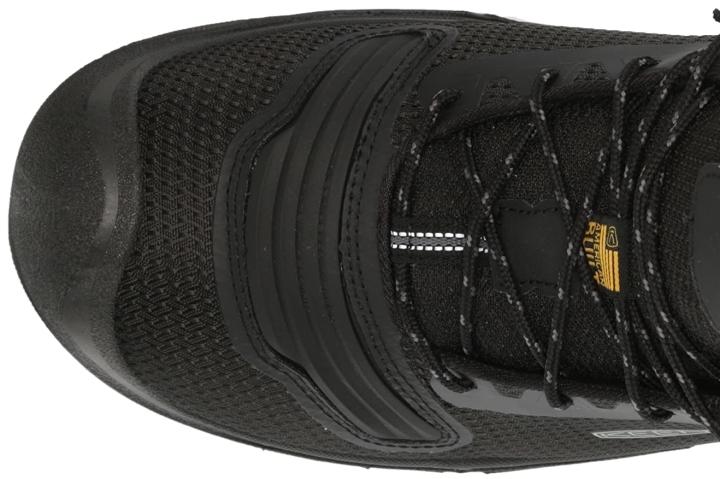 KEEN Durand EVO Waterproof equals super tenacious
There are those who are floored by the sticking prowess of the Durand EVO Waterproof. According to one of them, the boot clings effortlessly on rocky tracks and muddy slopes.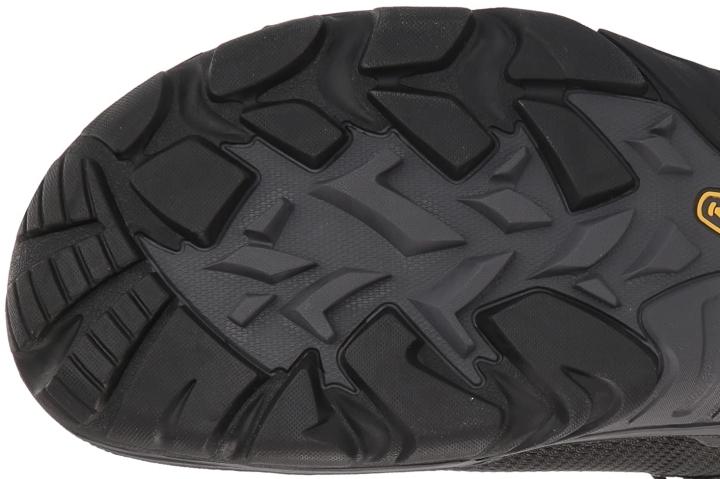 Wonderful in the fit department
The Durand EVO Waterproof has a great fit, according to a decent number of trail-goers. They like it that the boot is firm and snug at the heel yet sufficiently roomy at the toes.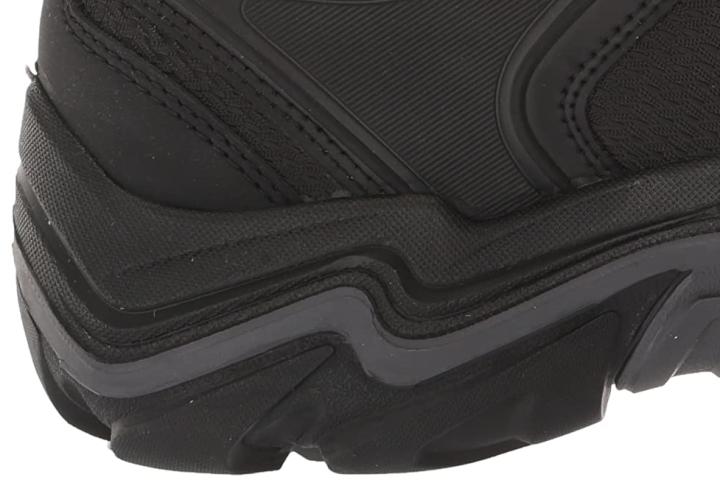 Durand EVO Waterproof: A pricey looker
This eye-catching hiking boot is gated behind a sky-high paywall. Indeed, its 210-dollar asking price is not really for the faint of heart, considering that, in the world of hiking, trail boots selling for more than $200 are considered quite expensive.