As long as you keep to the well-maintained trail, avoiding uber-abrasive brambles and other hazards along the way, the Circadia Mid WP works wonders. Sure, it might not be the toughest kick around, but it'll, nevertheless, make you feel mighty on shifting terrain and beat the rain while it lasts. And before we forget to mention, this comfy bad boy from KEEN is way cheaper than most trail boots out there.
Pros
Supple all over
Zero break-in
Remarkably grippy
Watertight
Laces stay tight
Wide-feet-friendly
Protective around the toes
Priced for the masses
Cons
Frail upper
Could be more breathable
Not very orthotic-friendly
Heavy
Who should buy the KEEN Circadia Mid WP
The KEEN Circadia Mid WP is a formidable ally on moderately bumpy trails. Buy it if:
You have stout toes, or you prefer wearing thick socks.
You're a budget-conscious consumer whose footwear spending limit is locked at $150.
Waterproof hikers that need no breaking in are what you want.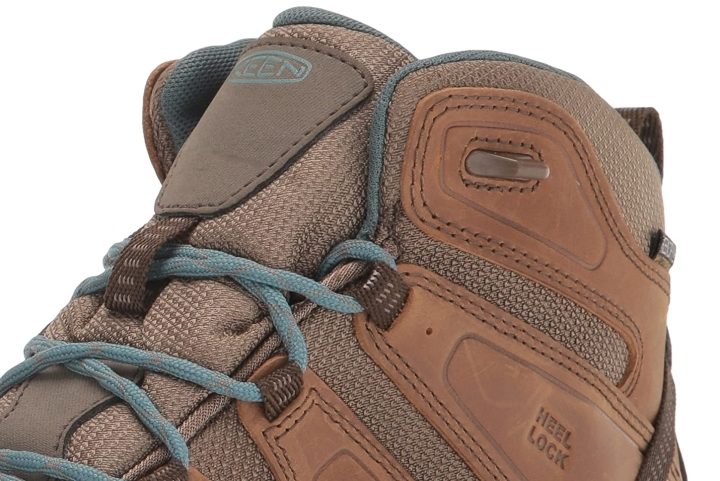 Who should NOT buy it
If you're in dire need of something lighter and more durable, look no further than the Jag from Danner. Also, opt for the Lowa Renegade GTX Mid if you want a more breathable pair that has no issues with custom footbeds.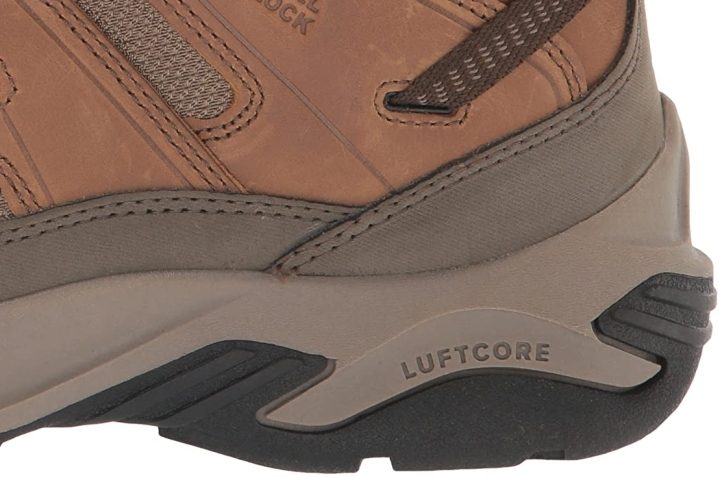 A blast of comfort
Comfy right away is the Circadia Mid WP, according to many. Their observation is reflected by remarks such as "instantly comfortable" and "very comfortable from the start, no break-in time needed."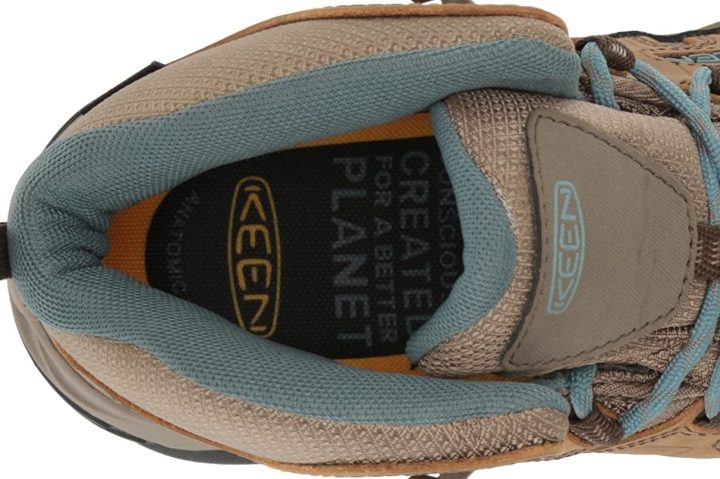 The Circadia Mid WP's great tenacity
Stickiness is among the featured shoe's many strengths. "I liked their planted feel, especially when tackling dry, dusty trails," said a professional gear blogger.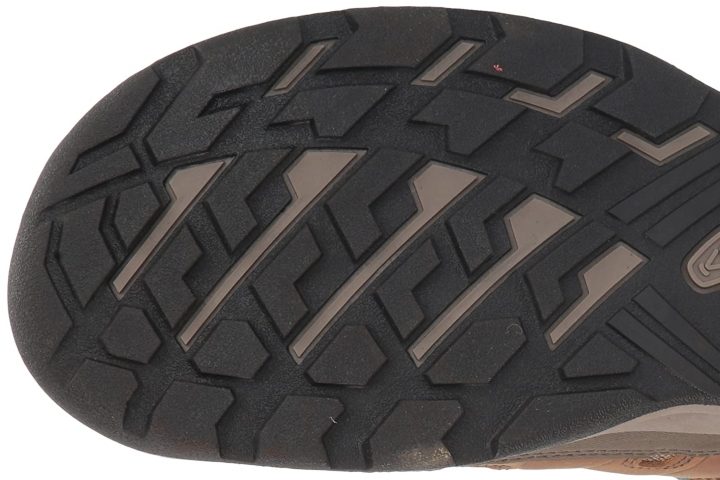 Adventures minus the clammy feet
Experienced hikers are quite impressed with the KEEN Circadia Mid WP's moisture protection. "My feet stayed dry even when sloshing through muddy puddles," said an expert. A non-professional reviewer says that "the waterproof is on point."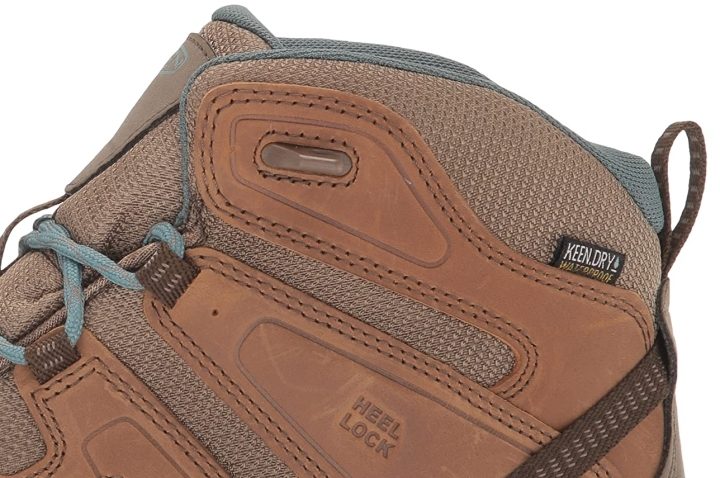 The problematic upper of the KEEN Circadia Mid WP
According to reviewers, the Circadia Mid WP's upper is not very durable. One trail-goer who stepped on a stick that scraped the side of the boot said that "the side tore the first layer of leather." Another adventurer said that after wearing the shoe three times, they ripped.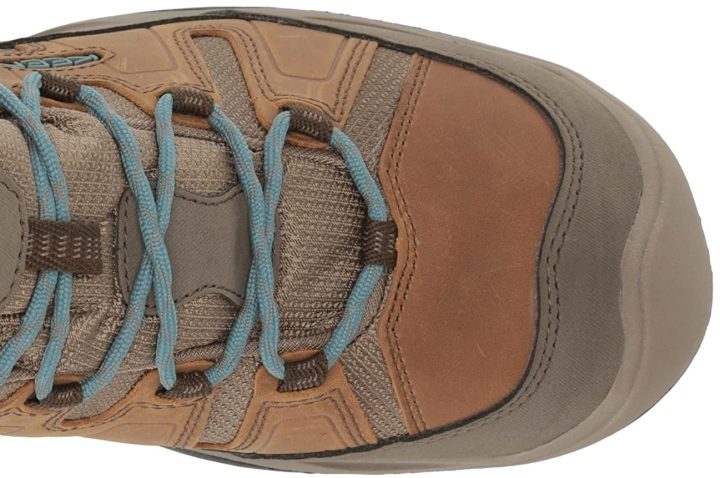 There's also the shoe's subpar breathability. "They are hotter than my other boots," says an experienced hiker about his Circadia Mids.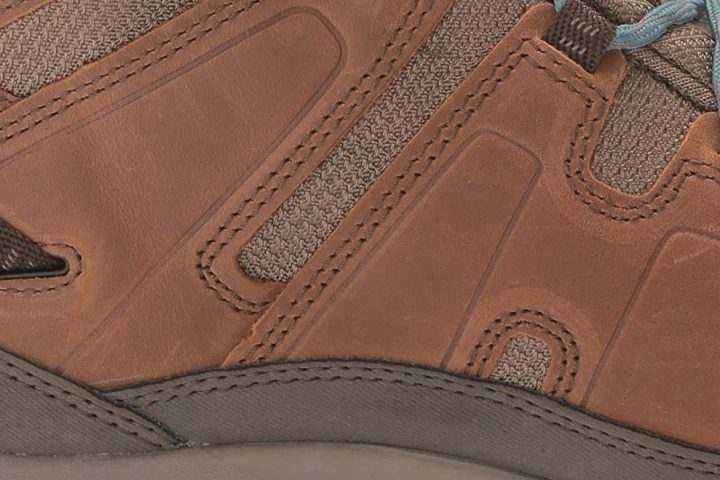 Astonishing in the fit department
Besides having a kind of fit that welcomes wide-footed folks, the KEEN Circadia Mid WP also comes with a spacious forefoot area. It has "lots of toe room," says a hiking enthusiast.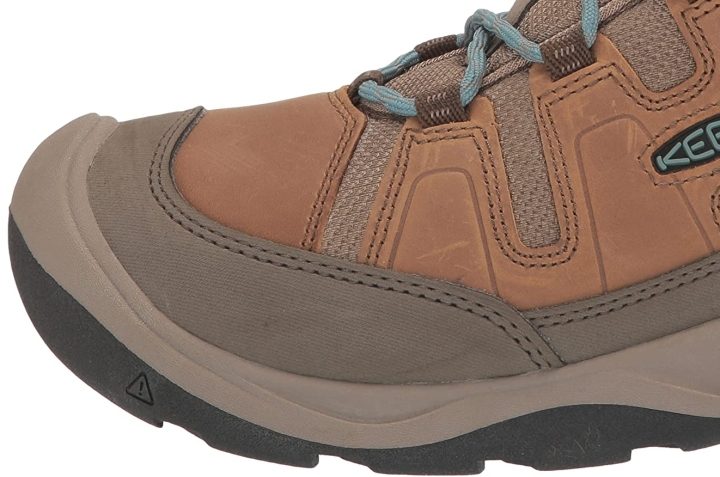 Circadia Mid WP equals clunky
One of the Circadia Mid WP's misfires has something to do with weight. A footwear pundit calls the boot "not the lightest." On paper, it's also not very comforting to know that the shoe in question weighs a whopping 624 g per kick. FYI: the average weight for hiking boots is 568 g.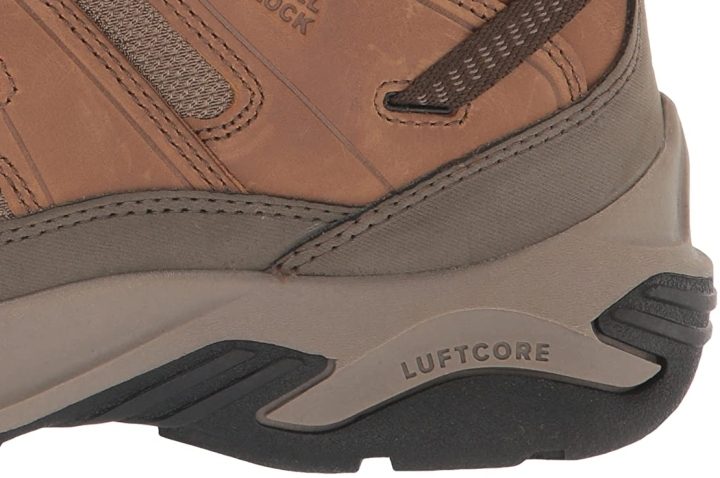 Its toe bumper packs a punch
The budget-friendly Circadia Mid WP has a juggernaut of a toe zone, and an expert is simply mesmerized by it. He calls it "reassuringly protective," saying that you'll hardly feel fist-sized rocks whenever you bump into them, whether or not intentional.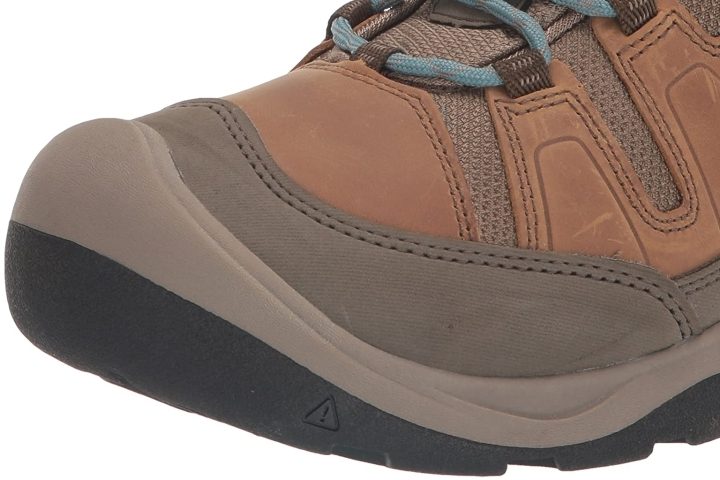 Laces that rock
Staying tied is the name of the game for the Circadia Mid WP's shoestrings. A reviewer says that there's "no need to double knot" them.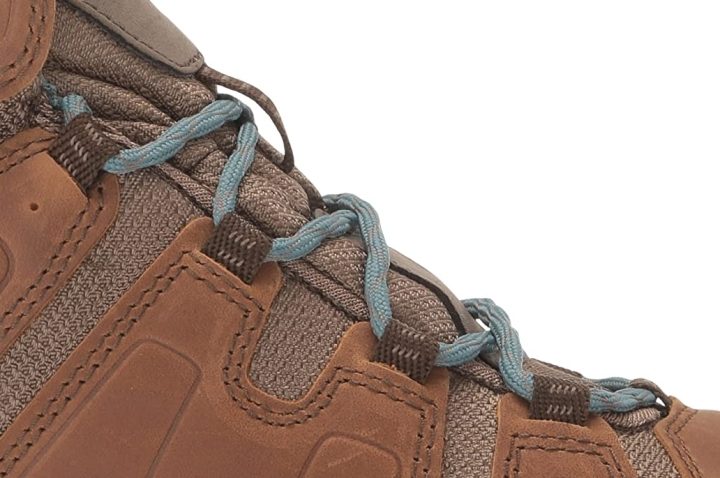 Makes odd sounds with third-party orthotics
It's been reported that the Circadia Mid WP becomes rather noisy when you insert a different footbed in it. "They croak like frogs!" says a hiker.