Russell Westbrook's budget line is still on a roll with the release of the Jordan One Take 4. This model carries over the good points of the previous versions and adds still a bit more. The result is an on-court experience that brings out the player's confidence and A game. It's actually a good thing that this shoe does not cost a fortune so that more players get to experience its goodness.
Pros
Overall performance is notable
Truly lightweight
Breathable upper materials
No break-in time needed
Reliable traction
Sole resists dust buildup
Lots of court feel
Smooth steps
Cons
Impact protection is lacking
Really cheap-looking
Who should buy the Jordan One Take 4
This takedown model from the Jordan brand is of course perfect for those who do not want to spend a lot on basketball shoes. Aside from the budget-conscious, the One Take 4 also courts the glee of the following:
players who prefer a lot of court feel over ample impact protection
hoopers who do not want to spend time for break-in
fans of Russel Westbrook and his signature basketball shoes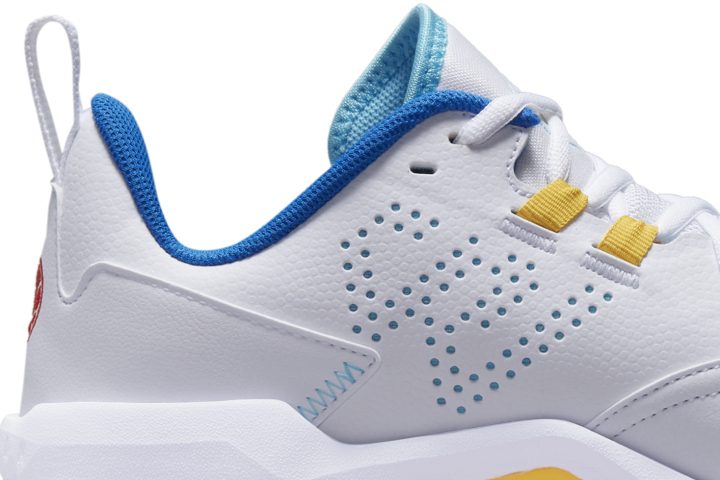 Who should NOT buy this budget shoe from Jordan
The Jordan One Take 4, as a takedown model, cannot be expected to be composed of the most advanced technologies and the fanciest of materials. Those who want flashy stuff should go for shoes like the Air Jordan XXXVII and the Jordan Why Not Zero.5.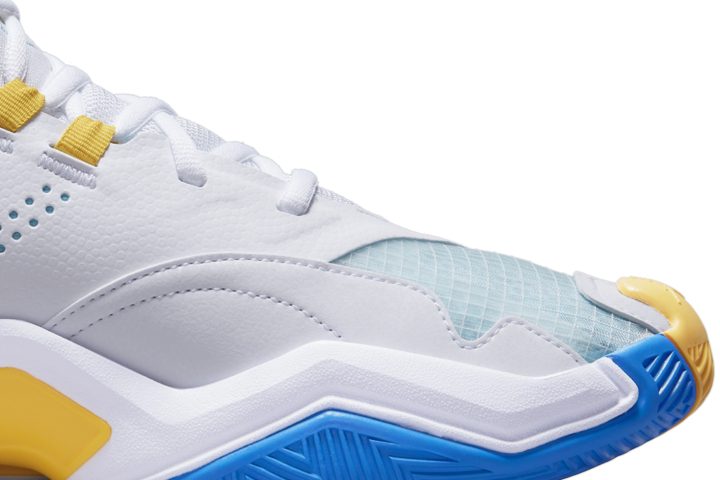 Bigger players and other athletes who need a lot of impact protection may find the One Take 4 utterly difficult to play in. They are better off with the Jordan Luka 1. If they are willing to go beyond Jordan basketball shoes, the LeBron 20 from Nike is a true king when it comes to cushioning and impact protection.
One Take 4: A true on-court performer
"[This shoe] carried on the good things from the previous model," says one expert about the similarities between the One Take 3 and the current One Take 4. There are also elements from the 1 and 2 that have been incorporated into the 4. The decision to pack the One Take 4 with the previous models' goodness pays off, and there are two experts who think this is a "very nice shoe" and that "performance is great."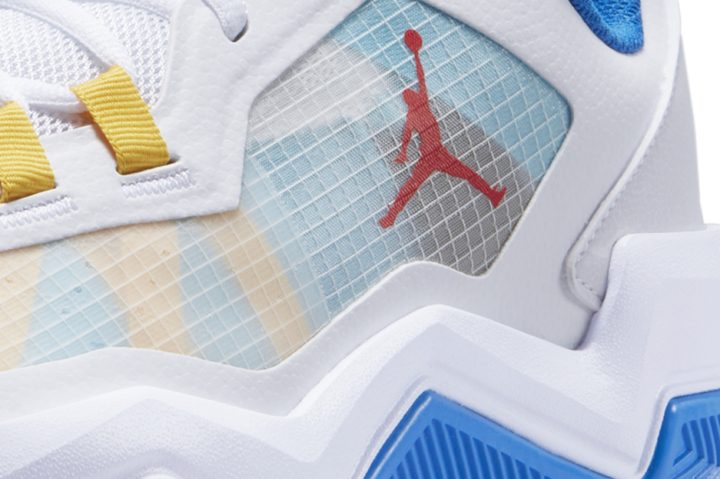 Light as a feather
At only 10.8 ounces or 306 grams, the Jordan One Take 4 is a lot lighter than average, which is currently 13.5 ounces or 383 grams. An expert gets it right as he describes this shoe as a "very super lightweight shoe."
Enjoy good ventilation
An avid reviewer of basketball shoes takes note of the "excellent breathability" of the upper materials. He reports that his feet do not feel too warm even if he has been playing intensely for hours already.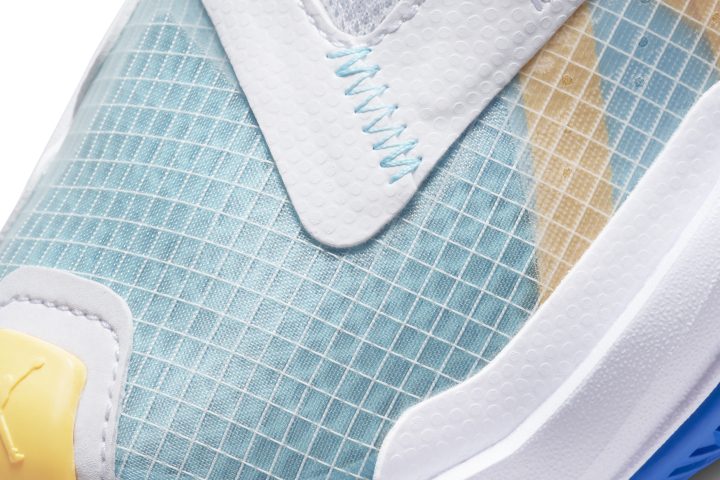 Another expert also notices that while the tongue is padded, it is "not overly heavy" and still allows air to get through.
No break-in for the One Take 4
Aside from being breathable, the upper of this Jordan shoe is also so soft that a player thinks pretty much no break in time is required. You can hit the ground running with this one.
Get a good grip with the Jordan One Take 4
"This one is good to go," an expert says about the shoe's traction performance. Another expert is more descriptive. He says that while the traction of this shoe is nothing extraordinary, there is nothing to complain about it, either. It just does the job well.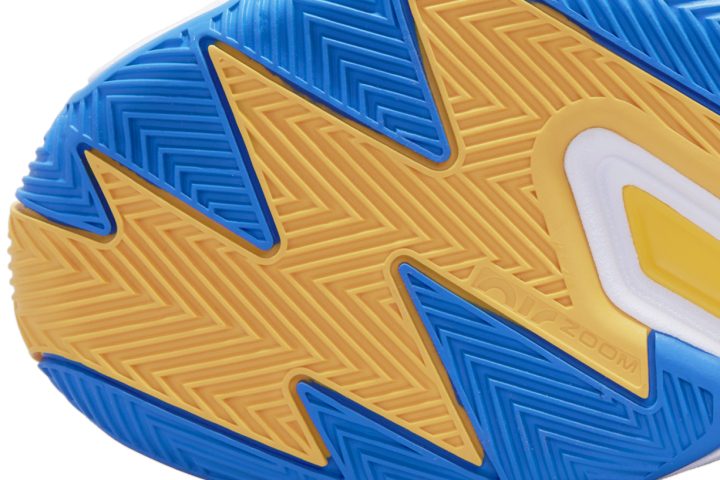 There is no dust buildup
The Jordan One Take 4 is one of the few basketball shoes that are not bothered too much by dust. "Dust pickup is OK; [it's] not an issue," an expert says.
Cushioning, where art thou?
According to one basketball player, this shoe only has "just a tiny bit of compression." Another expert agrees with this assessment, and he says that compression in this shoe is decent or "average at best." He, however, just shrugs this off because this is "very typical of a budget shoe."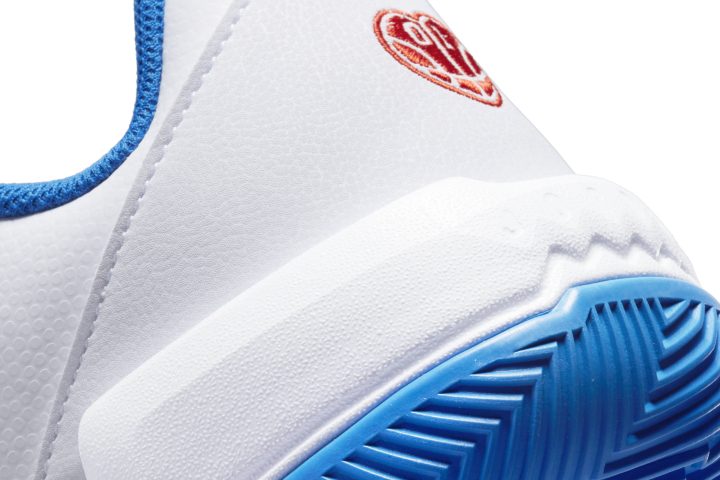 Court feel? There are lots of it
According to one player, the Jordan One Take 4 has a "very low-to-the-ground" setup. Another athlete notices that the midsole material is pretty stiff. Because of this, it's safe to expect this shoe to deliver a lot of court feel, making it ideal for ballers who want more control as they perform sophisticated footwork.
A seamless heel-to-toe transition, anyone?
A baller says that the heel-to-toe transition is "pretty damn smooth." According to him, this is because of the roundedness of both the heel and the forefoot. The flexibility of the forefoot also plays a role in this.
You get what you pay for
The Jordan One Take 4 is a really cheap basketball shoe. An expert thinks that you just get what you pay for because the shoe also "looks super cheap." He adds that this unsightly appearance of the shoe is not only because of the quality of the materials used but also because of the overall design of the shoe.