This fourth iteration of Max Aura combines the Air Max tech and the OG Jordan DNA yet again. Indeed, the Jordan Max Aura 4 looks like a throwback sneaker but definitely feels like the future. This well-padded basketball-inspired kick provides cushioned comfort and explosive performance in and out of the court for a price that doesn't break the bank.
Pros
Immaculately comfy
Lightweight
Quality construction
Ample cushioning
Worth every penny
Stylish
Works as a basketball or an everyday sneaker
Pairs well with casual outfits
Cons
Toebox is prone to scratching
Heel flaps are useless
Who should buy Jordan Max
Aura

4

Buy your own pair of Max Aura 4 if you're looking for:
Durable and comfy basketball kicks.
A more affordable pair compared with other Jordan basketball sneaks.
Light and stylish sporty kicks that you can wear every day.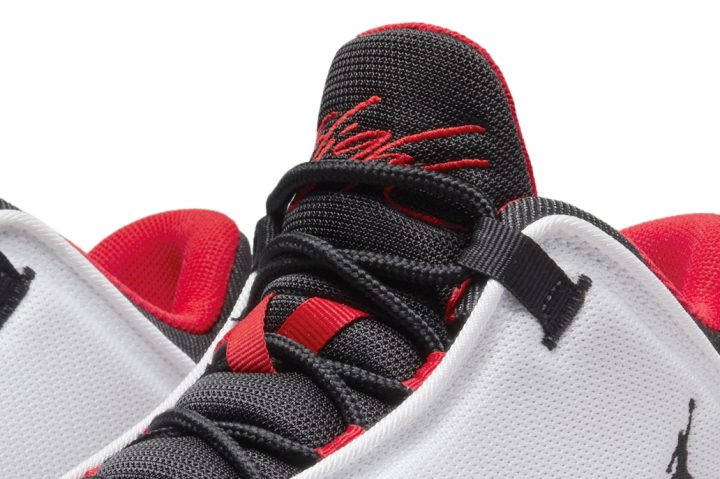 Who should not buy it
If you want a Max Aura minus the annoying heel flaps, go with Max Aura 3. Its leather upper is more durable from scratching and is easy to clean too.
Check out Jordan Delta 2 for a pronounced toe guard that offers excellent protection in the toebox. It also has a highly functional heel tab.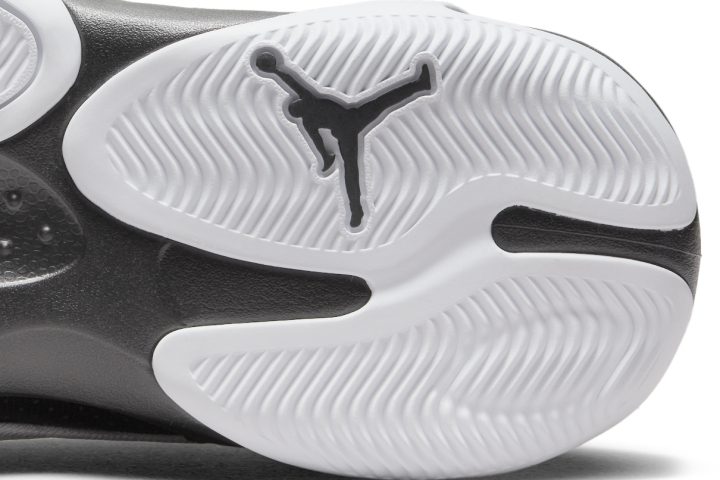 Jordan Max Aura 4's top-notch comfort
"They feel so comfortable on the feet," noted one sneakerhead. The tongue is well-padded and the inner lining is soft, according to the reviews. The kicks also have a very comfortable cushioning, shared by a sneakerhead. A tester commented that the sneakers are "mad, immaculately comfy."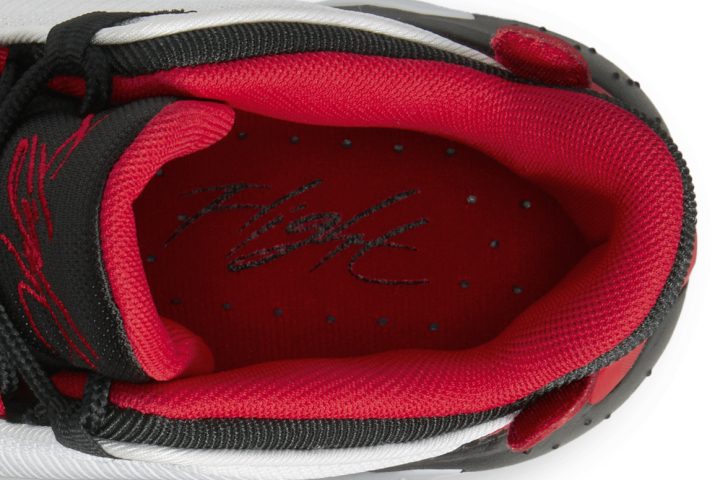 Max Aura 4 is light on foot
Aside from being comfy, fans also love how lightweight Max Aura 4 is. Despite the noticeable Air Max capsule in the midsole, they are "light and very comfy, especially in the heel area," said a reviewer.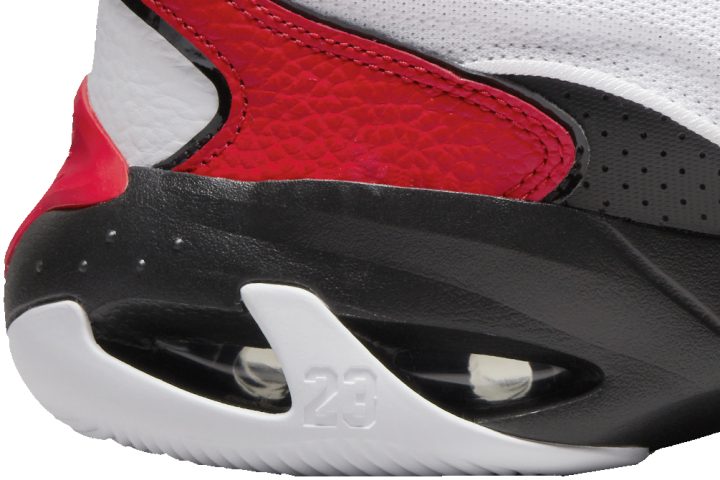 Well-built but
the leather creases easily
Jordan Max Aura 4 is well-constructed, according to the reviews. "Excellent quality and style," described a sneakerhead. The upper is soft and nicely stitched but some testers pointed out that the synthetic leather toebox scratches easily.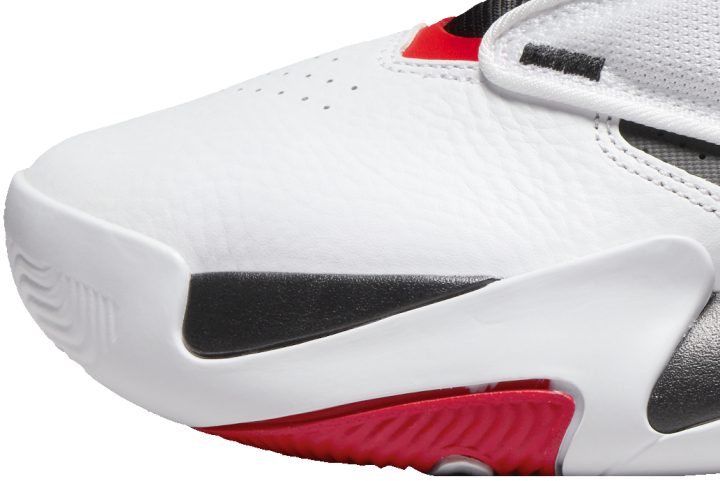 Reliable athletic sneaker
Being a basketball-inspired sneaker, Max Aura 4 is "good for playing ball," a tester shared. They are "easy to wear and perform well," said another reviewer. One sneakerhead said that they are in love with the shoes and use it as their gym sneakers. Another tester praised the sporty look of the kicks but said that they are mainly for casual wear.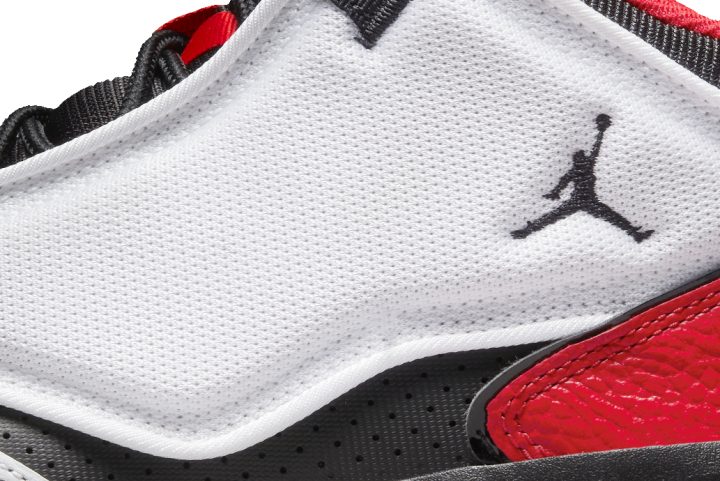 Fit and sizing of Max Aura 4
The reviews regarding the fit and sizing of the Jordan Max Aura 4 are quite all over the place. The comments range from the kicks having a "tight fit," or they "fit very nice" to others noting they run "a bit big." Some testers also recommend getting half a size smaller while there are some who suggested going up half a size. But most reviewers say that you should stick true to your size. If you don't know what shoe size is for you, here's the size chart for Jordan that could help you figure out the right fit for your feet.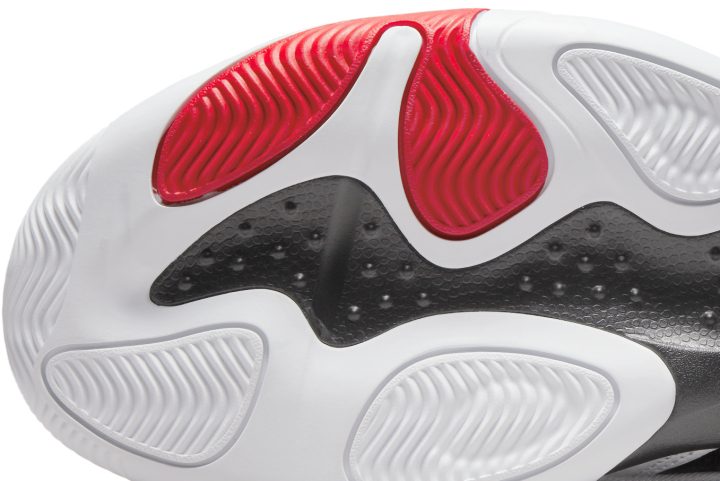 They are good value for money
A pair of Jordan Max Aura 4 has a price tag of $125. "Great price!" exclaimed a reviewer. Max Aura 4 is $17 less expensive compared with the average cost of Jordan basketball-inspired sneakers, which cost $142. With its comfort and affordable price, a fan said that buying them is "the greatest decision [they] made in a while."
In comparison, the average cost of all basketball-inspired sneakers based on the RunRepeat database is $113. The cost of Max Aura 4 is "definitely worth it," remarked a tester.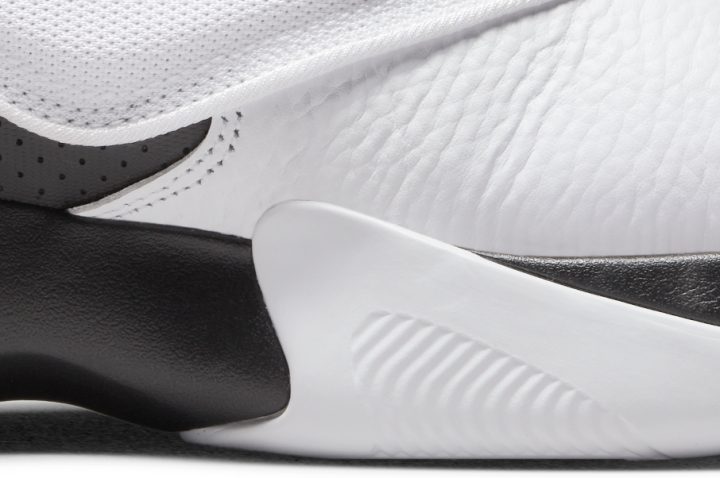 Max Aura 4 Vs. other Max Aura shoes
The Max Aura sneakers draw inspiration from retro models of Jordan. Max Aura 2 is reminiscent of Air Jordan 11 which was designed by Tinker Hatfield for Michael Jordan and debuted in 1995. Max Aura 3, on the other hand, is loosely based on the 1993 Air Jordan 9.
Max Aura 4 also did not steer away from its '90s roots. It incorporated designs from Air Jordan 13, which was released in 1997. One reviewer highlighted that the styling of the sneaker took them back to the time when Michael Jordan ruled. Additionally, there are flaps in the heel area that is distinct from Max Aura 4. However, "the heel flaps serve no purpose," one tester pointed out.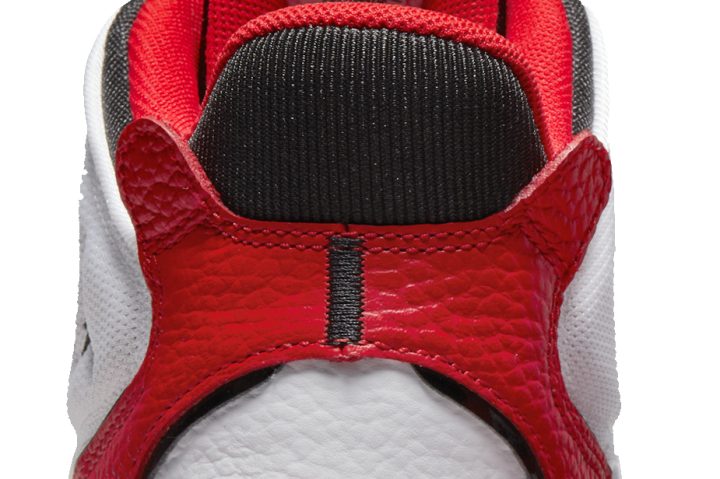 Step up your style
According to a reviewer, if you are looking for "something different that looks very rich," these sneakers are for you. The praises for the aesthetics of the kicks are also pouring in. "Great looking shoe," said a tester. "Absolutely exquisite!" a sneakerhead retorted. According to a commenter, the color combination of the kicks makes them good to pair up with casual outfits.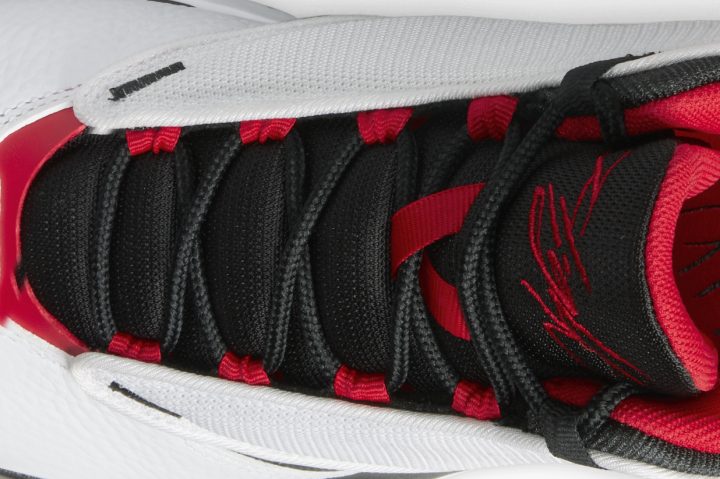 History of Max Aura 4
The Air Jordan sneakers were produced by Nike in honor of the legendary Michael Jordan during his tenure playing with the Chicago Bulls in 1984. The sneakers were designed by Peter Moore, Tinker Hatfield, and Bruce Kilgore. The first sneaker, aptly named Air Jordan I, was released on April 1, 1985. The popularity of Jordan kicks has been unstoppable ever since.
Jordan Max Aura was born in the late 2010s. The combination of Air Max technology with the designs of Hatfield brought the line to conception. The first Max Aura was released in 2018. Max Aura 4 is now the 4th iteration of the kicks with a characteristic Air Max unit in the midsole with retro throwback details such as the "Flight" logo on the tongue, insole, and heel. Also the padded upper and the design on the side panels closely resembles Air Jordan 13.