People can enjoy their adventures on the trails with the X-Talon 255. This trail partner provides confidence on muddy surfaces. The outsole design digs into soft ground and acts like claws. Even the upper is protective and durable. While not the most flexible and versatile model around, this product still strives to be reliable whenever it is needed.
Pros
Great for slippery trails
Roomy forefoot area
Lightweight
Durable
Protective rand
Cons
Stiff
Sides irritate skin
Who should buy the Inov-8 X-Talon 255
You will love the Inov-8 X-Talon 255 if:
You want a neutral running shoe that is lightweight and great for races and tackling obstacles
You want a shoe that's durable, lightweight, and has a roomy forefoot area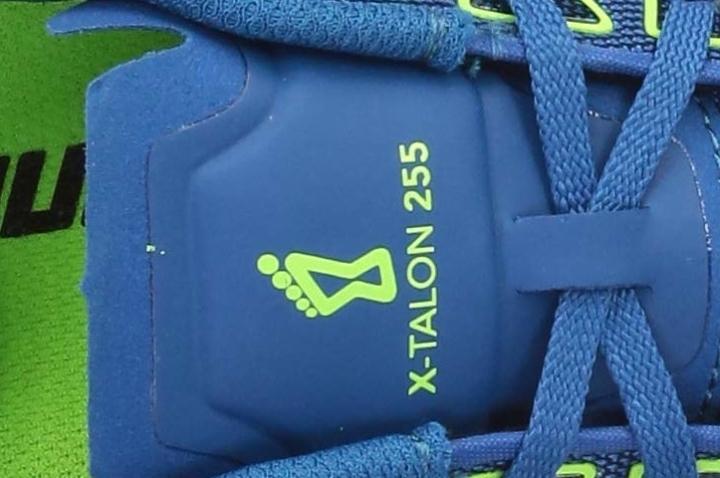 Withstand abrasive trails with the Inov-8 X-Talon 255 outsole
The external pad of the Inov-8 X-Talon 255 is made of STICKY GRIP, a rubber compound that is long-lasting and able to withstand the abrasive nature of the trails. This layer covers the whole base of the midsole, ensuring full protection at all times.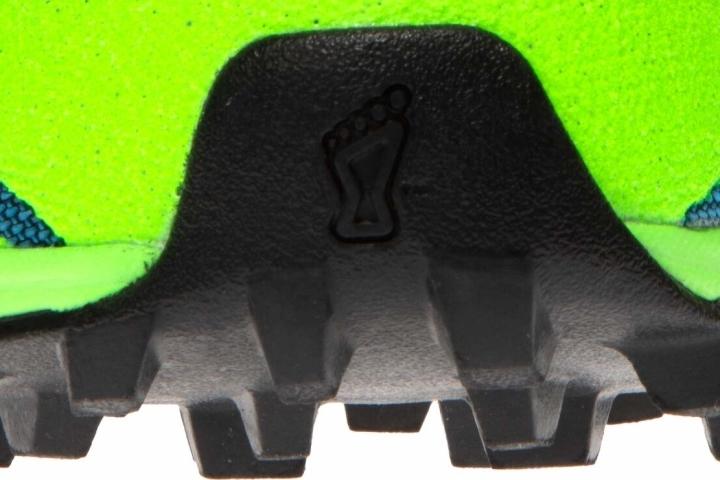 There are 8-millimeter-thick gripping lugs that pockmark the rubber outsole. These elements heighten the traction capacity of this Inov-8 running shoe, clamping onto groomed and muddy surfaces with ease. Each lug is widely and evenly spaced, which prevents the caking of mud or the lodging of stones.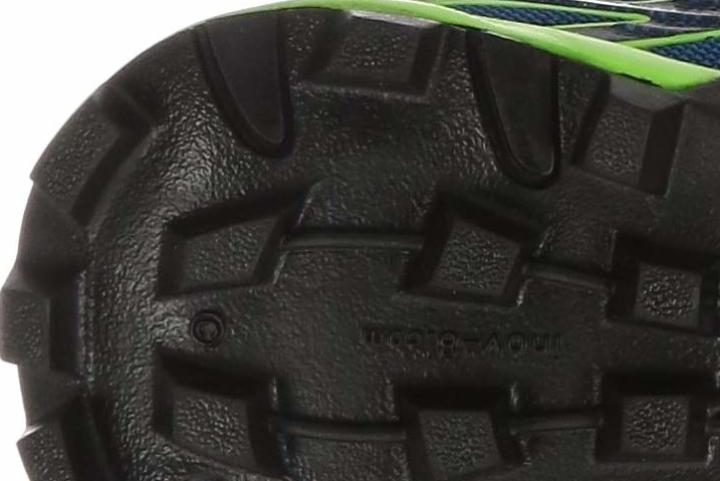 Meta-Flex™ is a single flex groove near the forefoot section that makes the platform more accommodating of the natural bending capacity of the toes. The toe-off phase of the gait cycle benefits the most from this feature.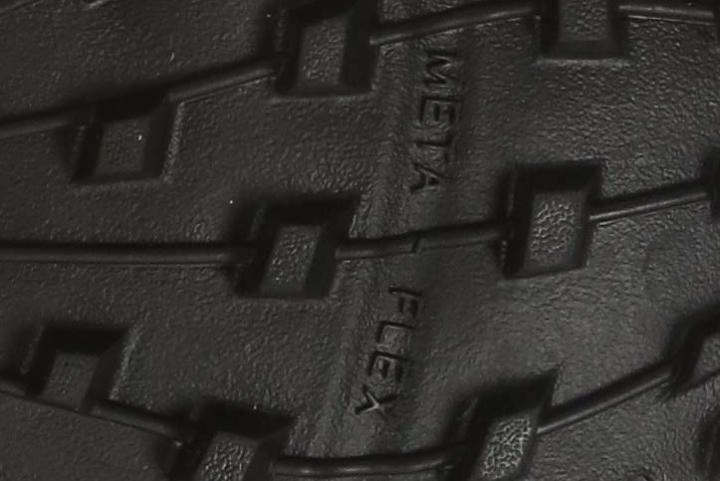 Light yet springy rides with the Inov-8 X-Talon 255 midsole
Underfoot cushioning is the responsibility of the full-length ethylene vinyl acetate (EVA) midsole. This industry-standard foam offers a light yet springy ride. It absorbs impact shock during the striking phase, and it doesn't let sharp objects poke through it and cause discomfort to the foot.
The 1 Arrow Shock Zone design offers X-Talon 255 a medium cushioning quality and a heel-to-toe drop of 3 millimeters. The midsole itself isn't too thick, and it doesn't scrimp on the overall support, as well.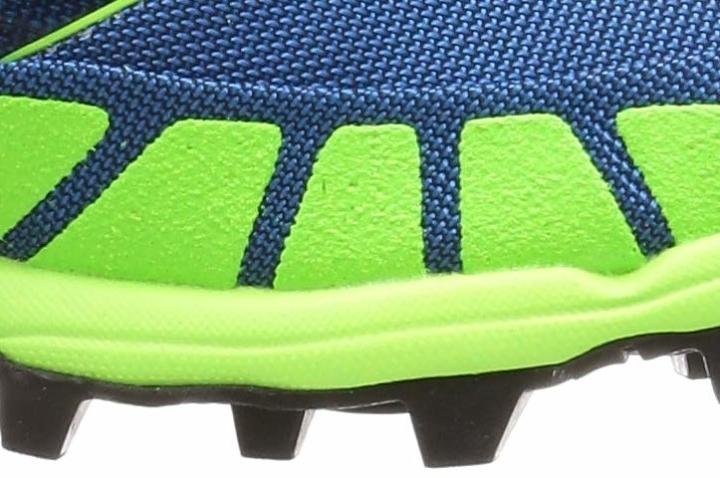 The durable upper of Inov-8 X-Talon 255
Ballistic nylon is used for the mesh upper of this product. This material remains durable, even after many uses. The long-lasting design also prevents tearing, thus permitting this shoe to be continuously efficient.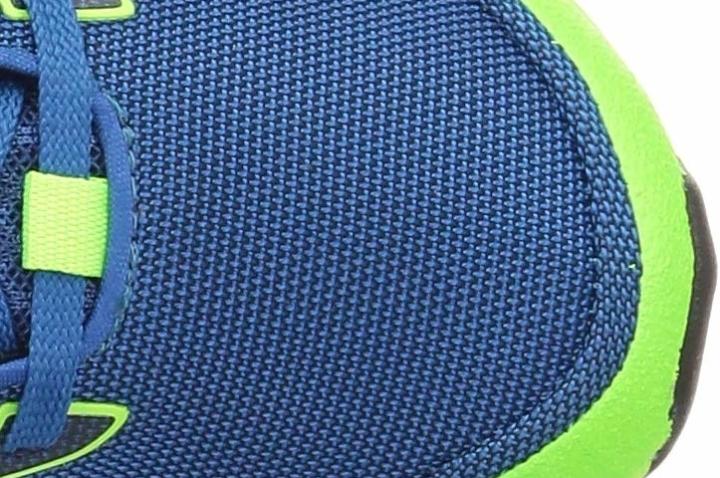 The thermoplastic polyurethane adapter cradle is a printed overlay system that holds the foot in place and prevents in-shoe wobbling. They do not add bulk to the structure of the silhouette.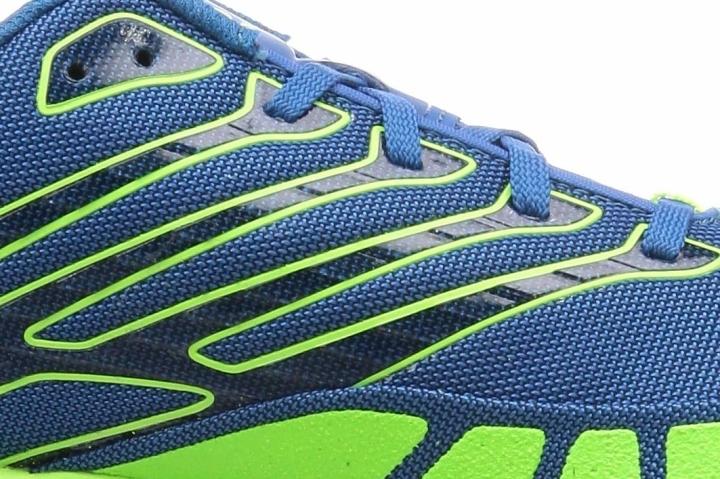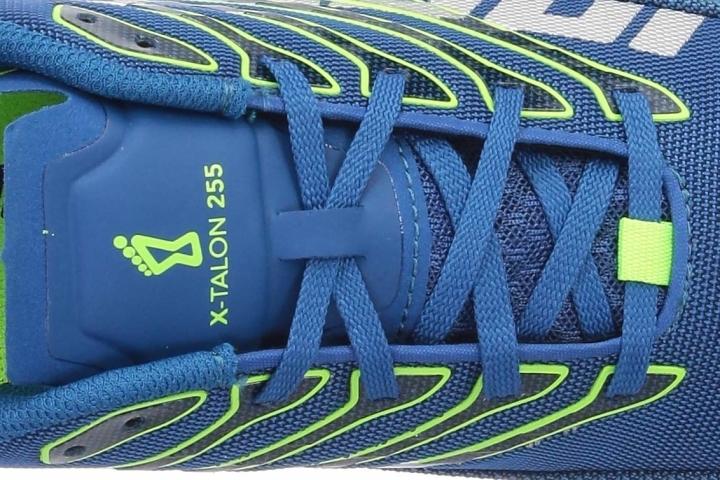 The rand features a rubberized bumper that acts like a barrier against stones and potentially abrasive surfaces. This element protects the toes.