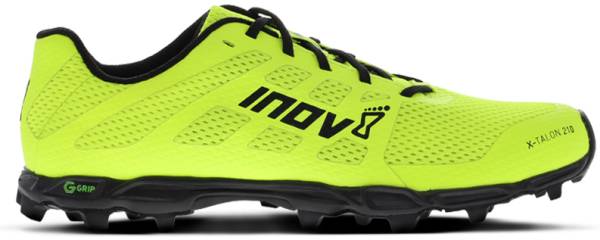 Intended to outrun your opponents, the X-Talon 210 from Inov-8 helps to up your pace. Because it's meant for speed racing, this trail running shoe is constructed to boost flexibility, comfort, and aggressive traction. On wet, muddy, and rugged surfaces, there's no need to worry because this Inov-8 model can handle them all.
---
Verdict from 9 experts and 100+ user reviews
6 reasons to buy
Traction: Even on muddy and wet surfaces, some runners state that the X-Talon 210 secures a steady and reliable grip.
Lightweight: The running shoe maintains a featherlight bulk, shared several buyers.
Quick-drying: The upper wicks away moisture effectively, shared a few reviewers.
Breathable: According to a couple of customers, the shoe maintains a well-ventilated in-shoe experience.
Lasting comfort: Many have observed that the upper generates an irritation-free ride.
Flexibility: Several trail runners appreciate the platform for promoting natural foot flexion.
2 reasons not to buy
Minimal protection: Some have raised concerns about the toe area not having enough reinforcement.
Lacks shock absorption: A few buyers state that they have experienced some foot strain because of the shoe's minimal foam.
Bottom line
Intended to outrun your opponents, the X-Talon 210 from Inov-8 helps to up your pace. Because it's meant for speed racing, this
trail running shoe
is constructed to boost flexibility, comfort, and aggressive traction. On wet, muddy, and rugged surfaces, there's no need to worry because this Inov-8 model can handle them all.
Best price from 50 shops
We earn affiliate commissions at no extra cost to you when you buy through us.
80% say it's true to size.




Our reviews
The Inov-8 X-Talon 210 super lightweight trail running shoes had me asking, "where have you been all of my life?" Avid obstacle course racers like myself are no stranger to Inov-8, as this brand is a staple within the OCR community.
The bright and bold style of the Inov-8 X-Talon 210 may very well be the most iconic off-road and obstacle course racing (OCR) shoe of all time! New favorite OCR shoe? I think that would be an easy YES!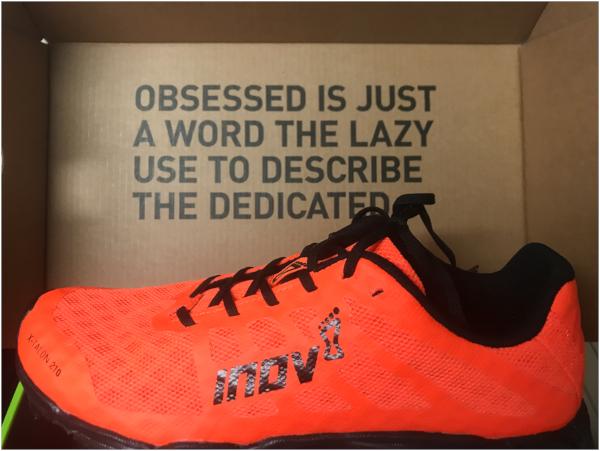 Specifications
Here is a quick break down of the X-Talon 210 trail running shoe specifications:
| | |
| --- | --- |
| Weight | 7.5oz/ 210g |
| Heel Stack Height | 9mm |
| Forefoot Height | 6mm |
| Heel-to-toe offset/drop | 3mm offset |
| Type | Trail/Fell/OCR |
| Lug Depth | 8mm |
| Cushioning | minimal |
| Inov-8's Fit Scale 2 | narrow/precision fit |
Overview
When I race, I want my feet to feel light and fast. With shoes this loud and vibrant, I made a very bold move.
I took the shoes right out of the box, put them on my feet, and toed the line for an obstacle course race. Usually, I wouldn't recommend this, but this particular experience worked in my favor.
Unquestionably, this turned out to be a great decision because not only did I have a phenomenal experience (thanks to my nimble X-Talon 210s), but also because I stood on the podium as second place female overall!
Toed the line with my brand new X-Talon 210s straight out of the box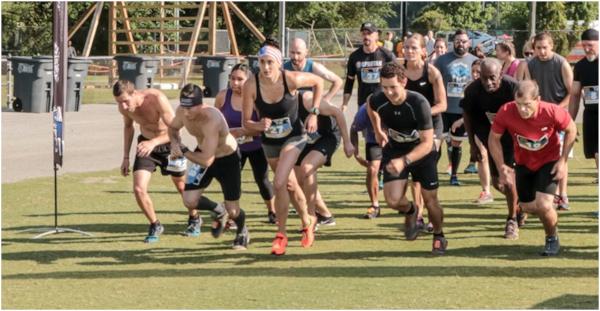 Weighing in at a mere 210 grams (7.5 ounces), the low-profile snug fit, exceptional grip, and phenomenal water-shedding abilities have made the Inov-8 X-Talon 210 my "not-so-secret" secret weapon in OCR.
Without ample grip, your shoes can completely change your race experience, especially in OCR.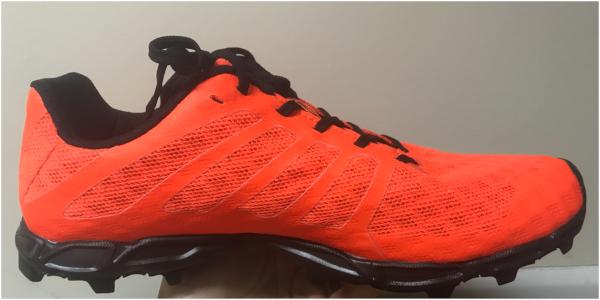 I never leave home for an obstacle course race or trail race without my X-Talon 210 trail shoes now. The X-Talon 210 is an extraordinary race shoe that can take on any gnarly terrain.
Equipped with a new STICKY GRIP rubber outsole, you'll never have to vex about slipping on wet rocks or even wet obstacles. You can put your trust in your footing even at high speeds.
First time putting on the shoes right out of the box!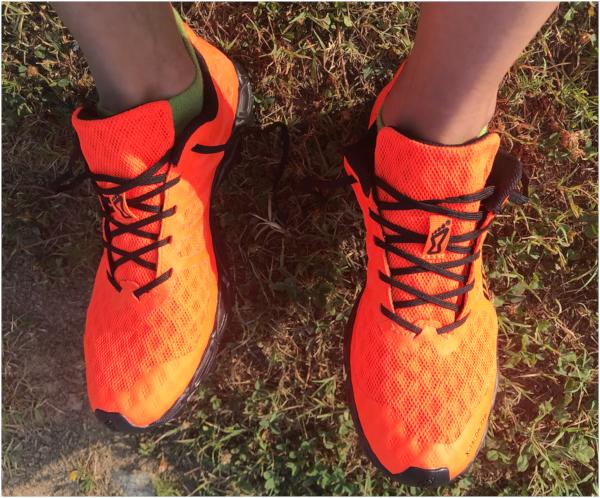 Outsole
Let's cut to the chase. If you're reading this, chances are you are an obstacle course racer, fell runner, mountain runner, or trail runner.
I figured let's start with the most important feature of the X-Talon 210, which is its grip. Unlike the X-Talon predecessors, the X-Talon 210 is outfitted with a STICKY GRIP rubber outsole.
Thanks to the STICKY GRIP, the X-Talon 210 will perform on nearly any terrain, wet or dry.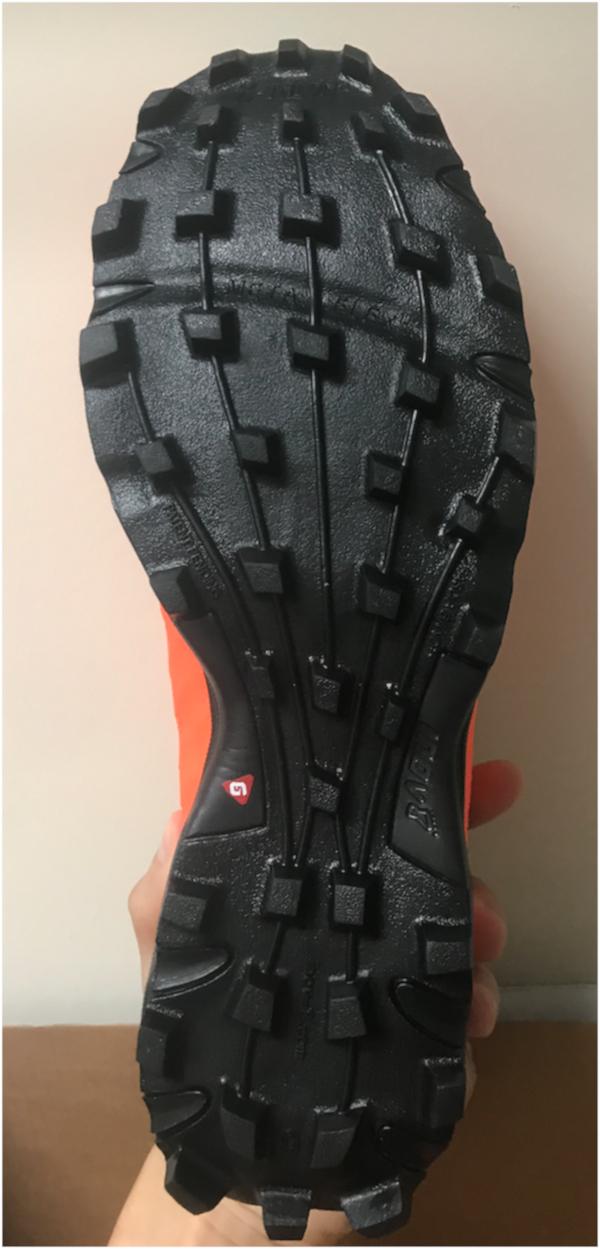 I am no stranger to Inov-8's X-Talon line of shoes. I've ran and raced in the X-Talon 225 and the X-Talon 200, yet the grip of the X-Talon 210 far surpasses both of those iterations in the grip department.
Running across slippery wet rocks and slippery mud wasn't a challenge for these shoes.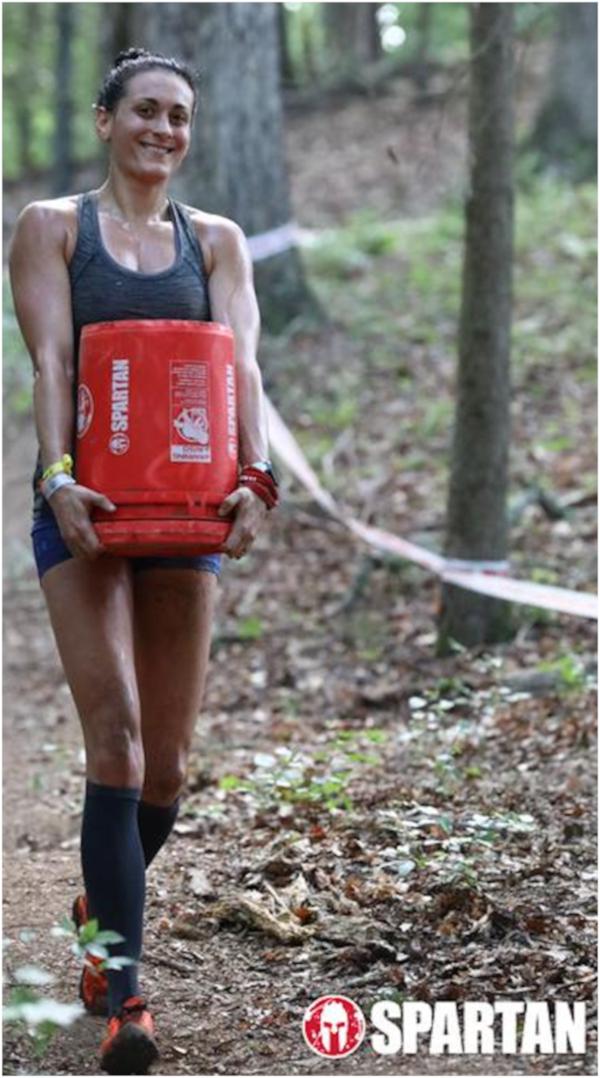 The X-Talon 210 has 8mm aggressive lugs that claw into the ground, whether you're tackling a steep uphill climb or bombing it down a treacherous descent.
Furthermore, I loved how the X-Talon 210 performed on wet obstacles. Often times wet wooden obstacles pose problems as many shoes slip due to the inability to adequately grip.
I never had issues with the X-Talon 210 and conquered these obstacles with ease.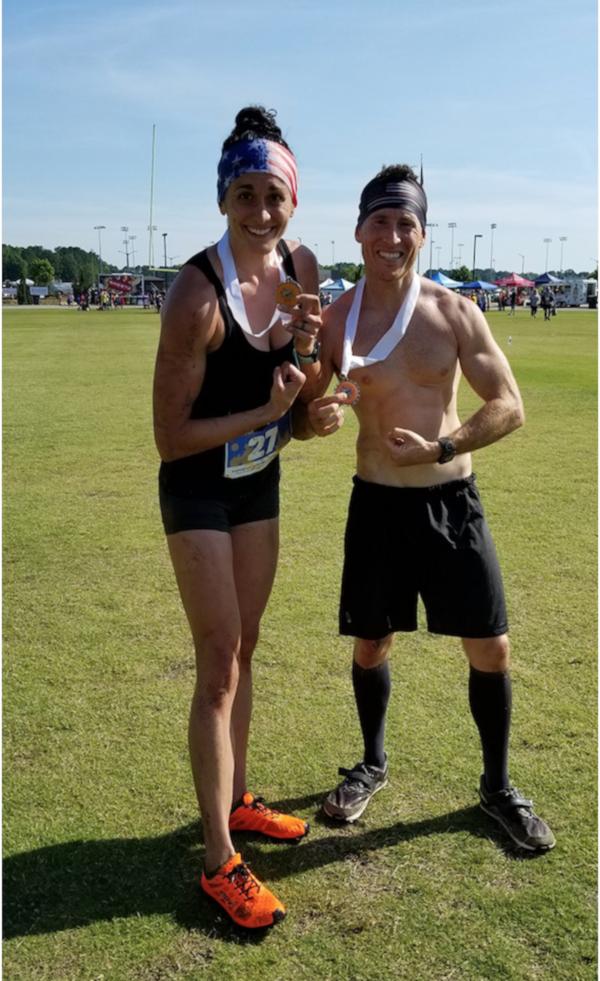 Midsole
The midsole is comprised of an EVA foam, but don't expect a whole lot of cushioning in the X-Talon 210. Despite the minimal cushioning, the X-Talon 210 still remains comfortable.
The intended use for the X-Talon 210 falls more in alignment with a race shoe, so if you're looking for a shoe to tackle an obstacle course race, gnarly mountain trails, or even fell running at a fast pace, this is likely the shoe for you.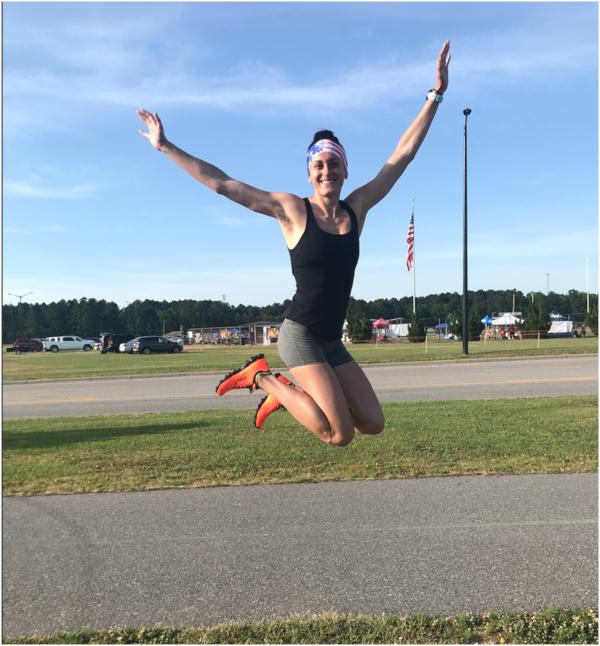 Design
The aesthetics of the X-Talon 210 will catch your attention with their bright neon orange color. In fact, I thought they resembled the appearance of a track race flat or track spike at first glance.
The X-Talon 210 only comes in one color, which is orange, and it is vibrant for sure. Outside of the color aspect of the shoe, I like the sleek design of the X-Talon 210. No qualms here.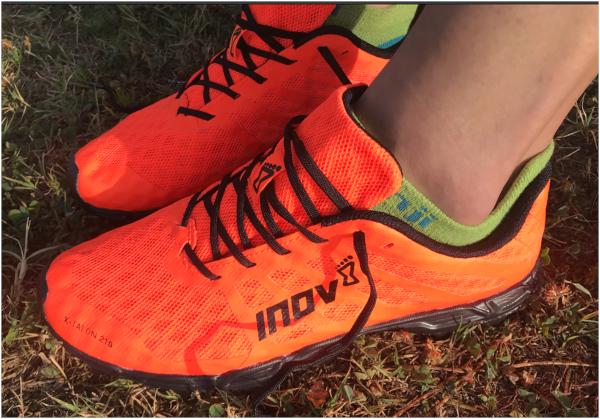 Upper
Hooray! An upper that sheds water like a boss!
As if the obstacles in OCR aren't challenging enough, who wants to battle copious amounts of water retained in their shoes after a creek crossing or dunk wall? I sure don't.
I was extremely pleased with the X-Talon 210's ability to shed water while racing.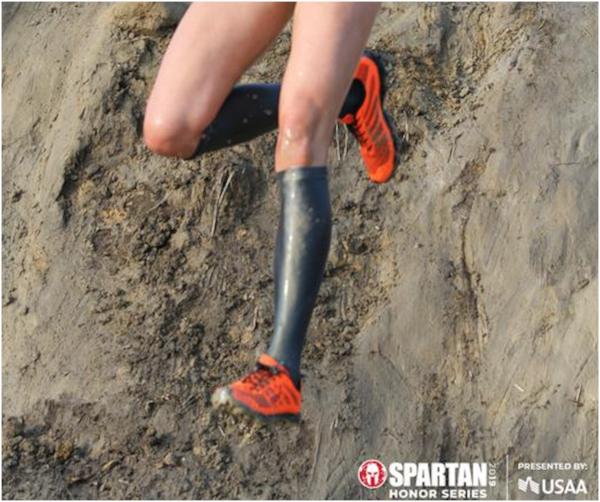 The flexible lightweight mesh upper is incredibly breathable and easily allows water to shed from the shoes.
In addition, the upper material is non-water-absorbing, so you'll never have to worry about your shoes increasing in weight. Love this feature of the 210, bravo!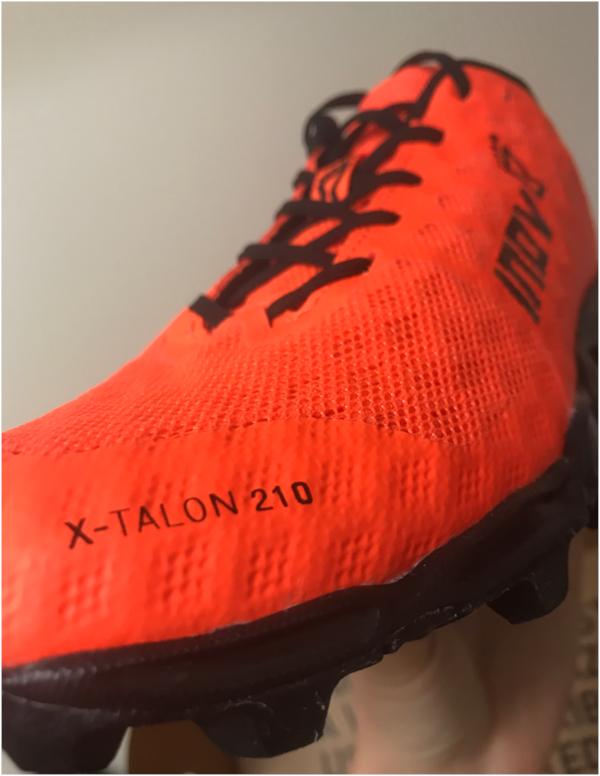 Furthermore, the laces are rather thin, but the flat laces allow for even distribution of pressure across the top of the foot.
The lace eyelets are reinforced with welded overlays to increase durability and allows for a nice secure midfoot lockdown feel. The lace length is perfect and with one good double knot.
I never had to deal with an untied shoe while running, even when my feet were caked in mud during an OCR race. In addition, the X-Talon 210 has a gusseted tongue which keeps the tongue in place, as well as debris out of your shoes.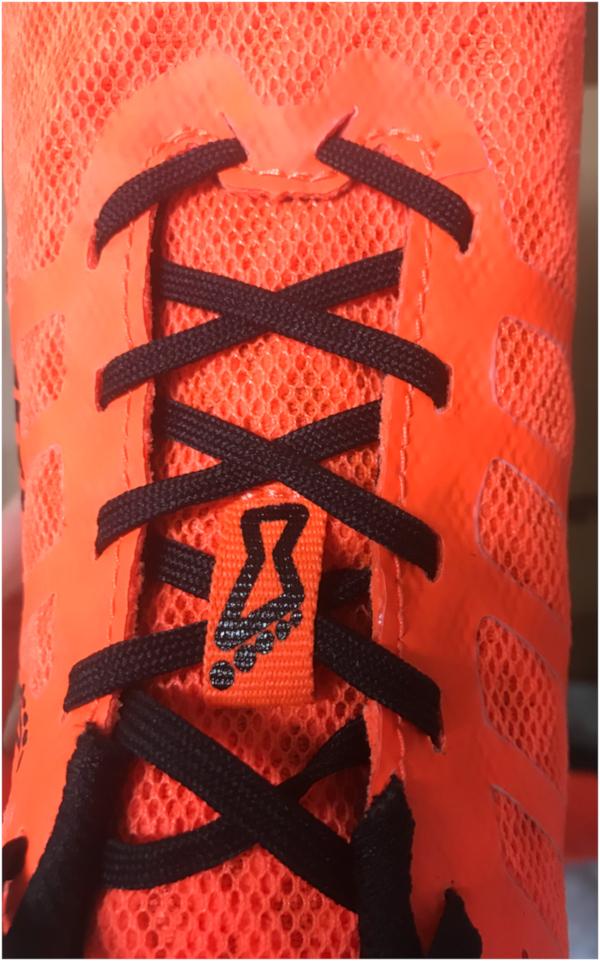 Sizing
Inov-8 typically runs small. I own the X-Talon 225 and 200, thus I already knew to order a half-size up.
Obviously, if you have the ability to try these on, that would be ideal. Be mindful of Inov-8's shoe fit scale. Ranging from 1-5, 1 being the narrowest and 5 being the widest, the X-Talon 210 falls at a 2 on the fit scale making it rather narrow.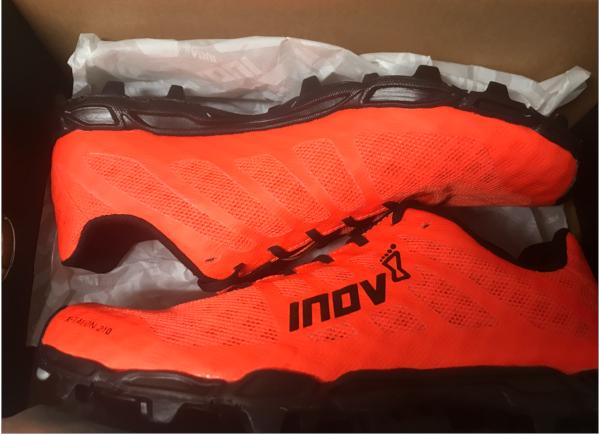 Allegedly, according to Inov-8, a narrower fit safeguards minimal internal movement while running on technical terrain. Thus, the toe box is pretty narrow and it's important to note this about the X-Talon 210.
I don't have particularly wide feet, but my 5th metatarsals are pretty bony. So, at longer distance races (>half marathon) is the only time where I was wishing I had some more room in the toe box.
Otherwise, at shorter distances, the race was over before it even became bothersome.
Here is my size chart of various shoe brands to be used as a comparison in choosing the right size for yourself:
| | |
| --- | --- |
| Inov-8 | 9.5 |
| Nike | 9 |
| Reebok | 9 |
| Asics | 9 |
| Hoka One One | 9 |
| Altra | 9 |
| New Balance | 9.5 |
| Brooks | 9.5 |
| Saucony | 9.5 |
| Salomon | 9.5 |
| ON Running | 9.5 |
| Topo Athletic | 9.5 |
| The North Face | 9.5 |
| Mizuno | 9.5 |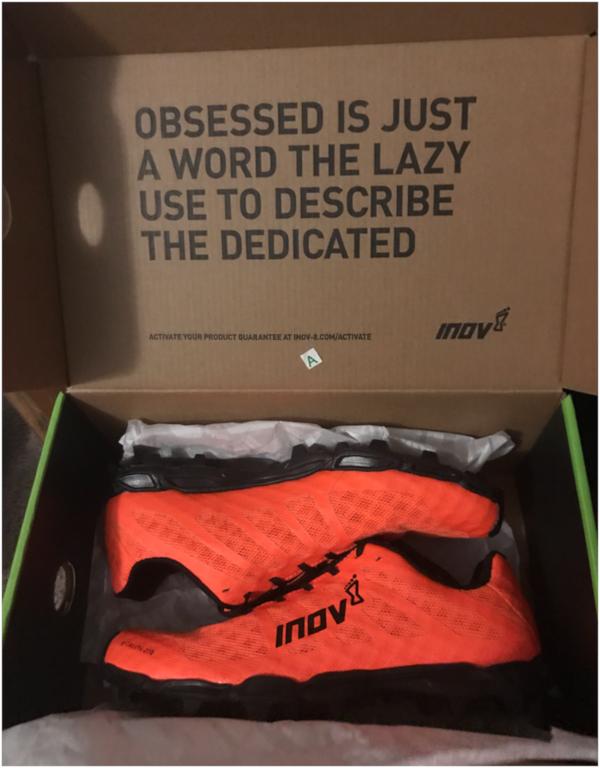 Performance & comfort
All of my previous Inov-8 were grippy, but the X-Talon 210's new STICKY GRIP brought the grip to a whole new level.
Spartan Race has an obstacle known as Olympus which is an A-frame made of wood with rock climbing holds, holes, and chains. I had so much trouble with foot slippage in my X-Talon 200.
It's wet and solely had to rely pretty much on my forearm strength and grit to get me through. The X-Talon 210's new STICKY GRIP rubber outsole performed like a champ on Olympus, wet or dry.
My feet didn't slip on the wet obstacle, allowing me to keep my feet on the wall in order to preserve my forearm strength. Winning!
Same for the infamous Slip Wall obstacle which has you climbing up a wet wooden A-frame structure after running and leaping for a short rope.
Super grippy lugs help prevent me from slipping on wet wooden A-frame obstacle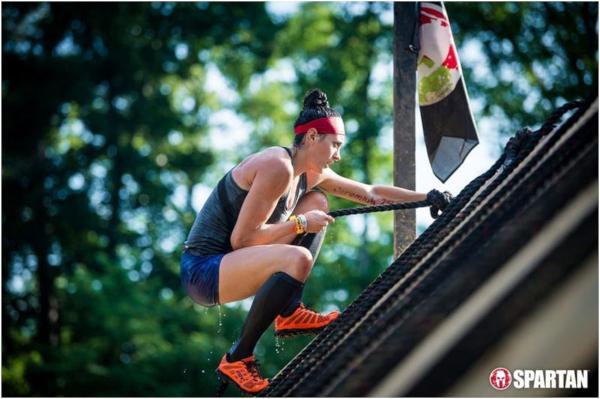 It's amazing how your shoes can really play to your benefit in circumstances such as this. I cannot stress enough how much I love the water-shedding abilities of the X-Talon 210!
Both the X-Talon 225 and X-Talon 200 held a lot of water in them because the upper material was not nearly as breathable in either of those iterations. This advancement in the upper was paramount.
Moreover, I always felt as though the lockdown in my midfoot and heel were perfect in the X-Talon 210. My heel never felt like it was slipping out of place and the Met-Cradle technology delivered a nice secure fit across the midfoot.
Phenomenal grip for uphill and downhill bucket carries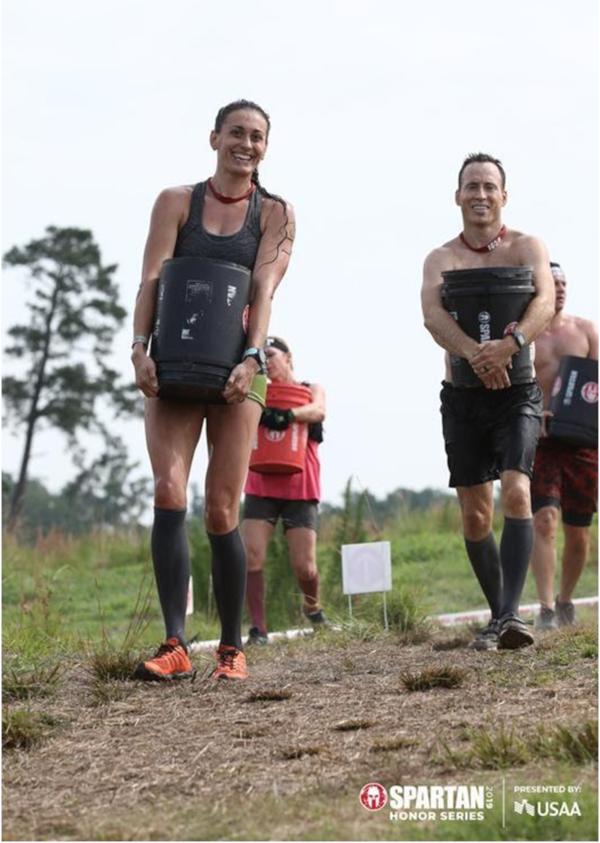 As far as comfort goes, as I mentioned I raced in them straight out of the box. Therefore, a break-in period is not required whatsoever.
I've raced in them in 12 separate races this season (so far), as well as countless up-tempo trail runs in them, and they never disappoint. Moreover, be mindful that the cushioning is minimal.
You're going to feel the ground beneath your feet. I prefer to use the X-Talon 210 for races less than 8 miles long, but that is my own preference. I just prefer a little more cushioning for longer races.
Otherwise, the X-Talon 210 trail shoes are also really flexible. The flexibility undoubtedly helps when gripping those uneven rocky surfaces without compromising secure footing.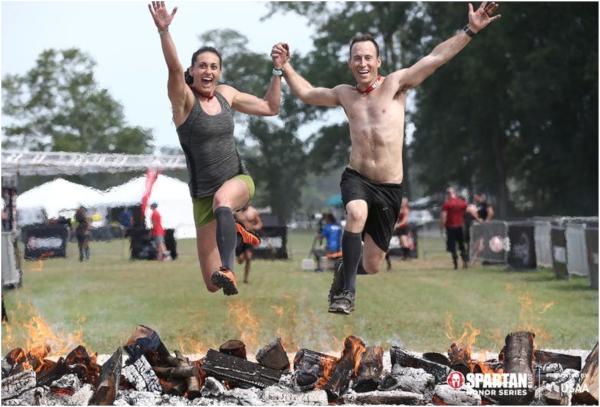 The main improvement I really would have liked to see is a slightly wider toe box in the X-Talon 210 or at least an option to choose a wider fit.
I do not have wide feet, but at longer distances I found myself wishing even for more space in the narrow toe box. I understand the concept behind why the shoes are snug, but if you have wide feet, these shoes might feel extremely uncomfortable to you.
Pros
Lightweight and durable
Amazing at shedding water
Flexible and versatile
Sticky grip outsole is phenomenal
Performs great on wet obstacles
Very breathable and allows ample airflow to the feet
Sock-like feel
Cons
Only one colorway to choose from—bright orange
Pretty narrow in width
Niche-specific (probably not best for everyday use)
Final thoughts
My expectations were high for Inov-8 X-Talon 210 after 3 full race seasons packed with ~20 races per season in previous iterations.
I was excited to see how the 210s stacked up against its predecessors that I have previously raced in. I must say, it has been incredible.
The X-Talon 210 trail racing shoes are an absolute game-changer. I have seen a sharp influx of OCR racers sporting the X-Talon 210 shoes on their feet all across the nation and I completely understand why!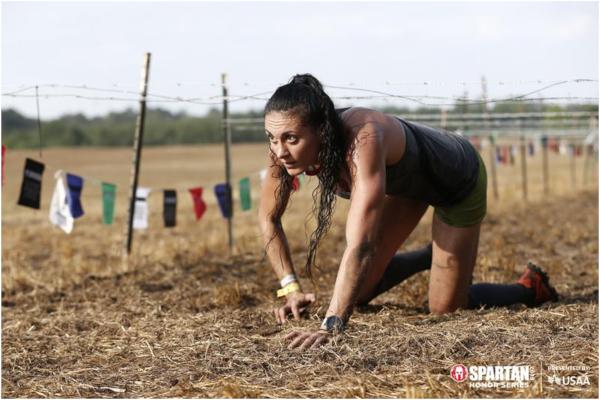 Inov-8 uses sheer innovation to keep you focused on your race and not focused on your shoes.
This is paramount because athletes spend countless hours training for events and what a shame it would be to be let down by poor-performing shoes that cannot withstand the elements faced in a race.
This was never the case with the X-Talon 210! I know for a fact that I can run with confidence when I have the X-Talon 210 on my feet.
I find myself attacking both the uphill climbs and steep descents without fear because I have confidence in the outstanding traction of the X-Talon 210.
Slipping on obstacles? Never. Holding water? Not a chance.
My experience has been unequivocally positive running in the X-Talon 210 trail racing shoes and they have never let me down. Don't let extreme terrain discourage you from running with your proverbial pedal to the metal!
Grab yourself some Inov8 X-Talon 210 shoes and run as fast as your little heart desires with all the confidence you'll ever need in a trail shoe!
So I recently read Born to Run (I know, I'm pretty behind the times) and like so many of you, I decided to give barefoot running a try. I was already used to low drop shoes, so the transition was not as terrible as I thought it might be.
The problem I had is that I run Obstacle Course Races and in OCR you need a little more grip than the bottom of your foot, or even the Merrell Trail Glove has to offer. So I got a pair of Inov8 X-Talon 210, one of the most minimal OCR shoes available.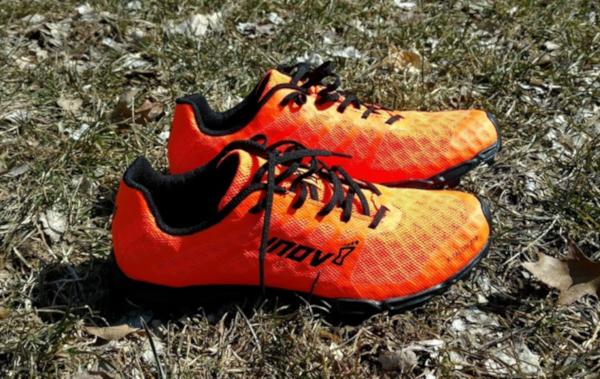 Minimal
If there was one word that describes this shoe, it would be minimal. There is not much to this shoe. With a midsole stack height of the only 9mm/6mm, it's really like gluing some rubber cleats onto your bare feet.
The foam that it does have on it is very cushiony and comfortable though. When I first started running in this shoe, I found that I was not as much of a forefoot striker as I had thought and each heel strike you really feel.
It will help teach you to land not on your heel, though. The Shoe is also incredibly lightweight. To reduce weight, the arch of the foot only has a small amount of rubber in the very middle and foam on the outside, where a normal OCR shoe would be fully rubberized on the bottom.
I thought this might compromise grip on rope climbs, but it has not in my experience.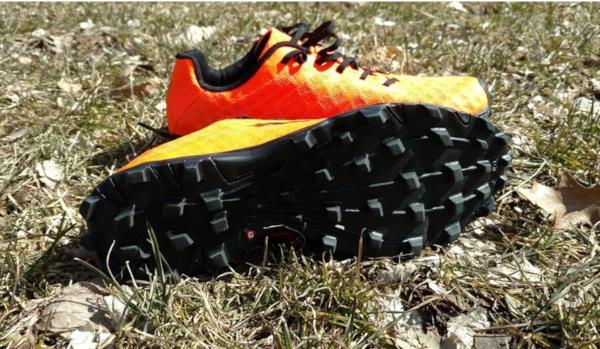 Flexibility
This shoe is Ultra Flexible. The padding is super thin, which makes this shoe flex with your foot as if you were wearing a sock (a sock with cleats).
I do think that the shoe might be a little too flexible and doesn't give you any kind of pop or rebound due to the extreme flexibility. For this reason, I don't think it is the fastest shoe.
Everything about the X-Talon 210 is super flexible, the upper material is loosely woven and lightly stretches with the foot while still keeping you locked in. One of my favorite parts is the heel cup, which is, you guessed it, flexible.
Formed by overlays on the upper and with U-shaped cut out for your Achilles, making it very comfortable but still keeping you firmly in the shoe.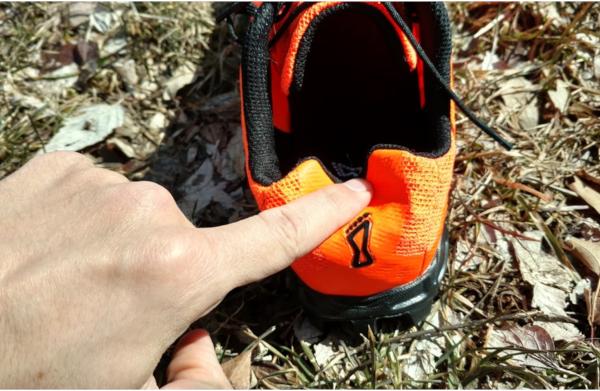 Sizing
The X-Talon 210 is fit very similar to other OCR shoes from Inov-8, which means they fit about a half size smaller than what you would normally wear for most other brands, so be sure to order a half size up.
The width of the X-Talon 210 is what INOV-8 calls precision fit, which is a narrower fit meant to really lock down the foot for its racing shoes. INOV-8 has now come out with a number scale for their widths, and this falls in at a 2 on a 1-5 scale of narrow to wide.
Despite this being a precision fit shoe, it feels wider than other INOV-8 precision fit shoes that I have, including the X-Talon 212 and Mudclaw 300. On those shoes, I feel my foot being lightly squeezed.
On the 210 though, my toes feel like they have room to splay. Perhaps this is because of the flexible upper material compared the hard, protective toe bumper area on the 212 and Mudclaw.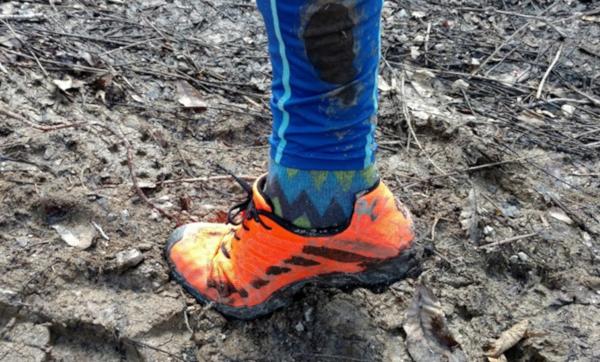 Drainage & traction
The ability to shed water in these is really amazing, after about 3 steps out of being submerged the shoes will have drained completely, leaving your foot with less weight to carry around.
The traction is on par with any other X-Talon or Mudclaw models from Inov-8. I feel it is the best traction for mud and OCR available.
At a race on a ski slope where it had rained the morning of the race, I felt comfortable charging down the hills and being able to plant my foot in the ground to make a turn with minimal slowdown.
Color
If you like bright, bold colors this shoe is a beauty, but if you want something more subdued, look elsewhere. Inov-8 only offers this shoe in one color for both men and women, and it is bright ass neon hunter orange.
It does become a bit less in your face the more mud you put them through. They kind of become tiger striped. Raaaawr!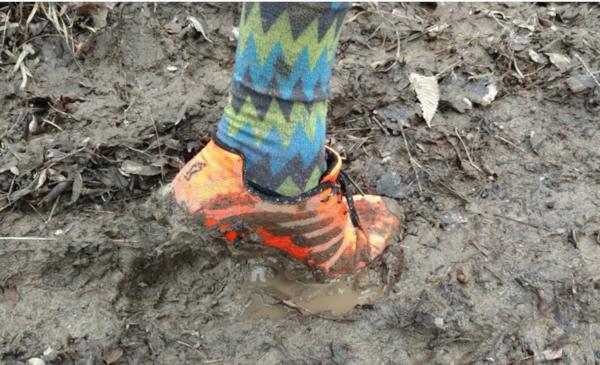 Obstacle Course Racing application
When I first got these, I thought they would just help me build strength towards barefoot running and be a short distance racer, but the more I wear them, the more I fall in love with them.
I brought these with me to the Spartan Chicago Super as a backup pair, but the conditions were super wet and muddy, so I decided to give these bad boys a try at something a little longer.
I'm very glad that I chose the X-Talon 210 over my Mudclaw 300 because of the drainage and lightweight materials in the 210. It was a sloppy course pretty much 8 miles of mud and boggy conditions, and through all of it, my feet stayed light.
The outsole gripped the muddy ropes on rope climbs, and the shoe stayed snug on my foot in calf deep shoe-stealing mud. I really think they are going to become my go-to OCR shoe for anything where the ground will not be hard or rocky.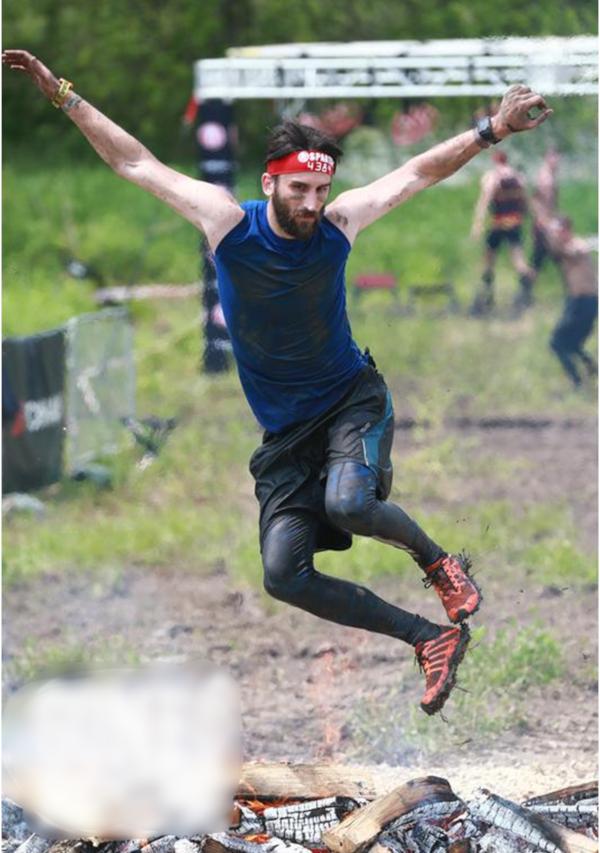 Why you might like this shoe
If you are into barefoot running but also love running muddy trails, fell running or OCR these should suit you well.
Why you might not like this shoe
If you are a heel striker, you are not going to have fun in these shoes. If you need arch support, these shoes lack any and will flex too much for you. If you run on hard or rocky ground, you will feel all of those rocks and going with a rock plated shoe or something with more cushion would be better.
Conclusion
I really like this shoe, more than I was expecting. I think the addition of a thin rock plate would make this a more well-rounded shoe, give it some pop and make it more wearable in dryer conditions.
But it is exactly what it is advertised as a minimal racer made for very soft and wet conditions, and I think it might be my new favorite shoe.
Updates to Inov-8 X-Talon 210
The Inov-8 X-Talon 210 is a lightweight running shoe that's meant for the neutral pronator. It's also optimized for events that involve swimming as it doesn't have a substantial façade or a sizeable sole unit. The outsole has aggressive gripping lugs that can handle both soft and hard terrains.
The midsole unit makes use of an injected EVA foam that's fused with the same rubber compound of the external pad. The close-to-the-ground construction of this part allows the wearer to feel the surface and move fast.
A non-water-absorbing upper ensures the preservation of 8 X-Talon 210's lightweight nature. Visible breathing pores drain water and accommodate airflow. The Met-Cradle fit system is also present, which means that a secure coverage isn't out of reach.
Size and fit
The Inov-8 X-Talon 210 was designed using the standard measurements, which means that it follows the natural sizing preferences of consumers. When it comes to width, the available profile is D – Medium. It has a unisex design, but it follows the foot-dimensions of men.
Inov-8's Precision Fit profile is employed in this model; it's a design element that prioritizes a form-fitting design in all areas of the foot-chamber, including the toe box.
Outsole
STICKY GRIP™ is a rubber outsole that's designed to deliver traction on both dry and wet surfaces. It's also made to last long.
The X-Talon 210 has aggressive 8-millimeter gripping lugs to heighten grip over the terrains. These square-shaped protrusions also make it easier to traverse upward and downward paths.
Midsole
The cushioning system of the Inov-8 X-Talon 210 is made of injected EVA that's fused with the same rubber compound that graces the outsole. Its purpose is to deliver mild cushioning and proprioception in a package that's protective and long-lasting. Moreover, it doesn't have a substantial thickness. Such a profile allows this shoe to tackle swim/run events.
Upper
A layered, non-water-absorbing mesh is used for the upper unit. The purpose of this configuration is to prevent water-retention and allow fast drainage when getting out of the swimming portion of an event. The open pores of this silhouette also permit airflow into the foot-chamber.
The Met-Cradle is a set of printed overlays on the façade. These thin add-ons support the foot, giving it a secure fit as they adjust in conjunction with the lacing system.
The gusseted tongue wards of fabric scraping and material deviation. It also prevents debris from entering the interior of the X-Talon 210.
Rankings
How Inov-8 X-Talon 210 ranks compared to all other shoes
Popularity
The current trend of Inov-8 X-Talon 210.