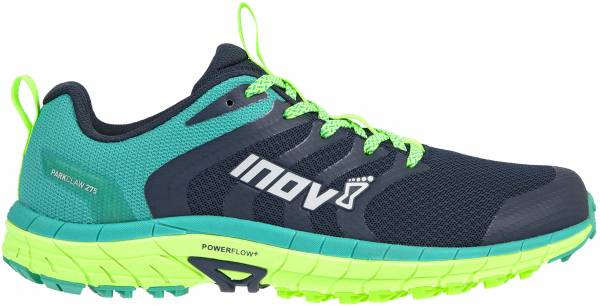 Most purchasers were happy that they were given the Inov-8 Parkclaw 275. They considered it to be an appealing running shoe because of its comfortable midsole, traction-capable outsole, and its attractive looks. And although the durability was questioned by a few consumers, it wasn't enough to quell the goodwill of the majority.
---
Verdict from 9 experts and 100+ user reviews
5 reasons to buy
The cushioning given by the foam midsole was considered by consumers to be comfortable.
Confidence when running on wet surfaces apparently went skyward because the outsole unit held onto the ground well.
Runners generally liked the color schemes of the Inov-8 Parkclaw 275, stating that they were visually appealing.
Water drained fast from the interior chamber when going through paths that contained puddles or streams.
The toe box offered the toes more space for natural splaying, some runners commented.
1 reason not to buy
A few testers observed the sole unit separating after only several months of use.
Bottom line
Most purchasers were happy that they were given the Inov-8 Parkclaw 275. They considered it to be an appealing running shoe because of its comfortable midsole, traction-capable outsole, and its attractive looks. And although the durability was questioned by a few consumers, it wasn't enough to quell the goodwill of the majority.
Best price from 49 shops
We earn affiliate commissions at no extra cost to you when you buy through us.
77% say it's true to size.


Our reviews
For decades, I have called San Diego, CA my home. Over the years, I have explored many of the beautiful trails that can be found in this part of the world.
Late winter and early spring, in particular, are great times to venture outdoors and explore, before the summer heat sets in. This year I have been challenging myself to do more offroad running in addition to my usual hiking.
With this challenge came a new pair of shoes to try, the Inov-8 Parkclaw 275.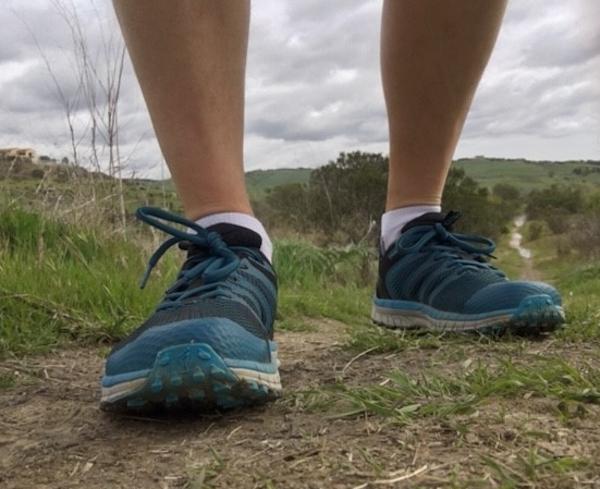 I wanted a pair of trail runners that could double as a hiking shoe since my trail runs often turn into hikes after a few miles. I was looking for a secure fit, stability and solid traction.
The Inov-8 Parkclaw delivered on traction but completely failed on support and stability. As a flatter-footed runner, I was disappointed with this shoe. Below, you will see why.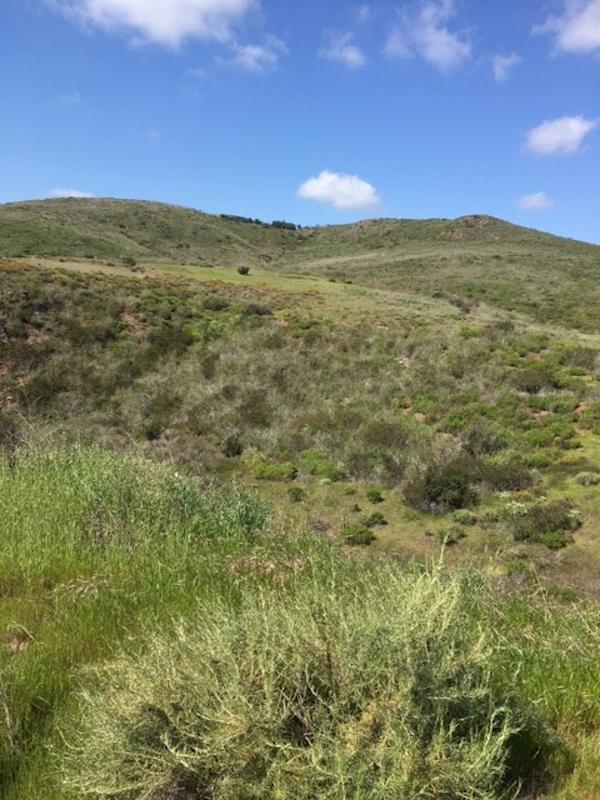 What should you look for in a trail running shoe?
There are specific features that I look for in a trail running shoe that differ from a hiking shoe. However, many of the features are also similar.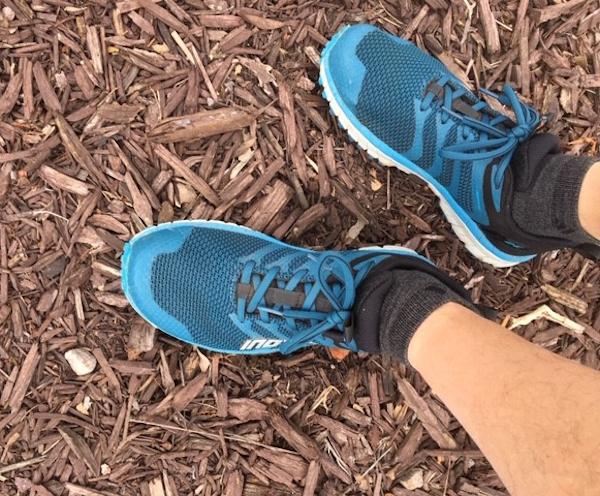 A lugged outsole. Traction is of utmost importance when moving quickly over a trail, to prevent slips and falls.
The lugging found on a trail running shoe is similar to that of a hiking shoe, allowing the foot to grab the ground. This is why I never trail run in regular road running shoes!
A rubber toe bumper. Stubbed toes are also a big risk when running across undeveloped terrain. A good trail running shoe protects the toe with a rubber bumper upfront.
A removable or contoured insole. Trail running is a high-impact activity. A contoured insole is an advantage for preventing painful conditions like plantar fasciitis.
If the shoe does not include one, the ability to remove and replace the stock insole with an aftermarket model is a must.
Breathability. Hiking boots are often made of leather or synthetic materials that do not breathe as well as a performance mesh. This again is for foot protection.
Running is (arguably) a higher-intensity activity than hiking, and the feet can really heat up during a trail run. A breathable shoe is, therefore, a must for comfort.
A firm but flexible midsole. Hiking boots are often very stiff in the midsole for extra protection and support. A good trail runner will be built on a midsole that is stiffer than that of a regular running shoe.
But, it should still allow the foot to flex and bend properly during the running gait cycle. It's a careful balance getting the right ratio of flexibility-to-firmness, and different people will like different models for this reason.
I tend to prefer a little more flexibility when running, so I keep this in mind when shopping for a trail runner.
Now that you know what I look for in my trail runners, it's time to see how the Inov-8 Parkclaw 275 measured up.
Overall aesthetic
The least important aspect of a performance shoe is its appearance, at least as far as I am concerned. The Inov-8 Parkclaw looks like a basic performance trail runner.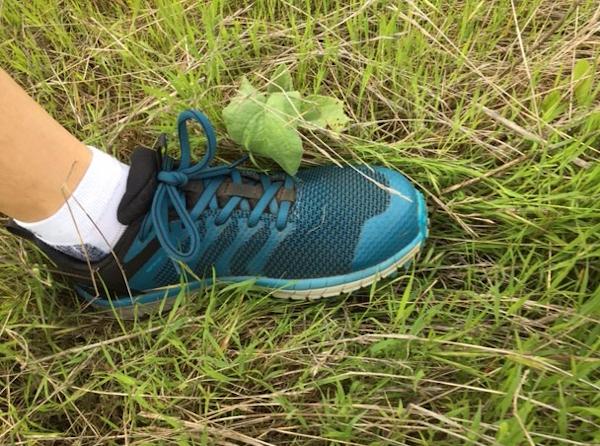 It is sleek and low-profile with a tractioned outsole. I like that it comes in deep blue, my favorite color. The light gray soles do show the dirt, but that's ok by me!
Fit
The Inov-8 Parkclaw 275 overall fits well but does seem a bit too snug in the midfoot. I am a size 9.5 in most athletic shoes (and on a Brannock device), and these shoes do seem true-to-size.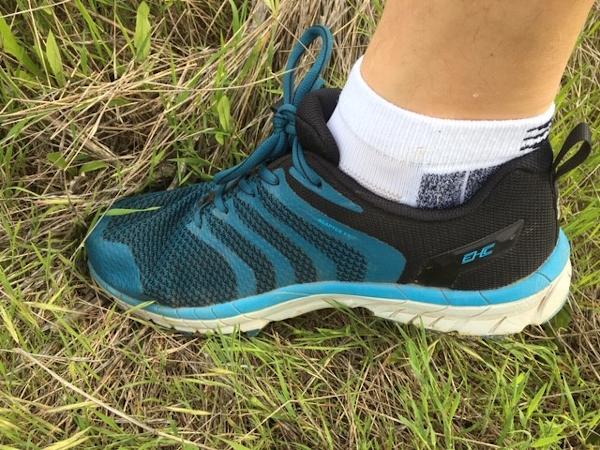 I appreciate the added feature of an extra lace hole at the collar of the shoe, which really locks the heel into place.
However, the area over my midfoot felt a bit too tight even though my feet are medium width. I wish there had been a bit more room there.
Weight
The reason that the Inov-8 Parkclaw includes "275" in the name is because its weight is only 275 grams, which is very little. The shoes feel light as a feather when running.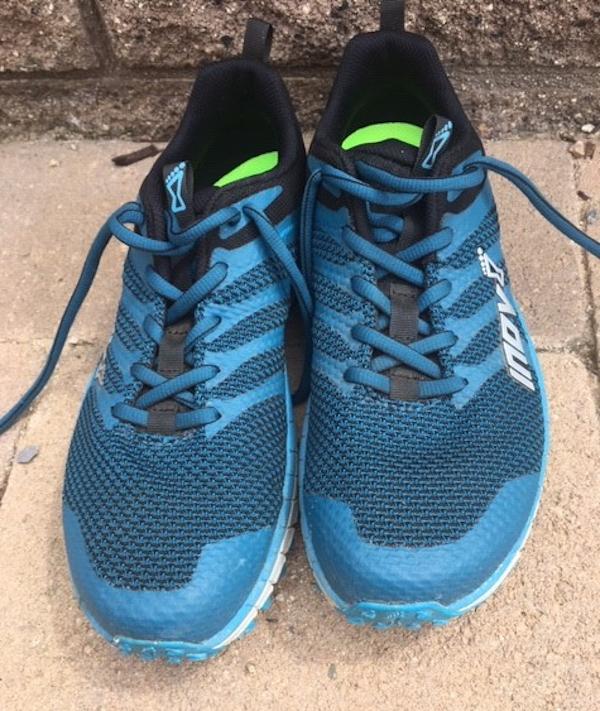 I'm not a racer, so this feature doesn't matter all that much to me. Nonetheless, many runners will appreciate the light weight of this model.
Upper
The upper is made of a soft fabric that breathes well. The toe area is quite roomy, with extra material to prevent the shoes from feeling binding or constricting.
The material over the toes is very soft, so creases do not dig into the tops of my toes. The laces are also made from a stretchy and soft material and stay tied tightly.
Finally, the shoe tongue is very padded without adding any weight. One area which I would suggest for improvement is the toe bumper, which isn't very thick on this model. I was concerned about toe stubs in this shoe.
Heel cup
The heel cup on the Inov-8 Parkclaw is disappointing. Perhaps to save weight, the heel is made from a soft material that is easily crushed by pressing lightly on it.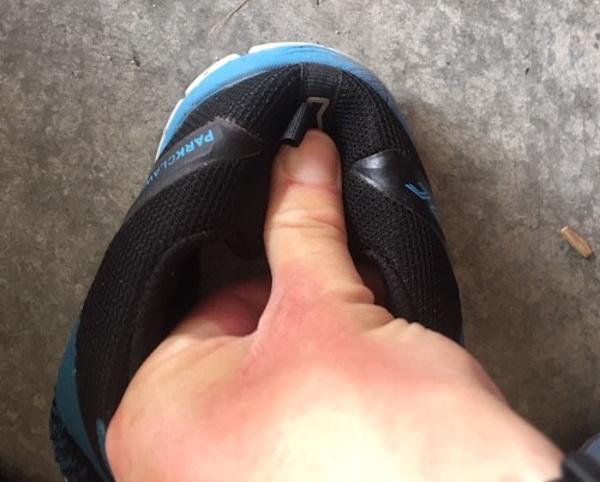 As a result, the heels of the shoes do not hold my feet in place very well. My feet did not feel stable during my runs in these shoes, leading to a flare-up of post-tibial tendonitis.
The addition of arch support inserts did not help much. A more rigid heel cup would make this model far better.
Midsole
The midsole of the Inov-8 Parkclaw is comprised of a compound called POWERFLOW+ that is cushiony and provides decent energy return. The stack height (the difference between heel and toe height) is only 8mm, which isn't much.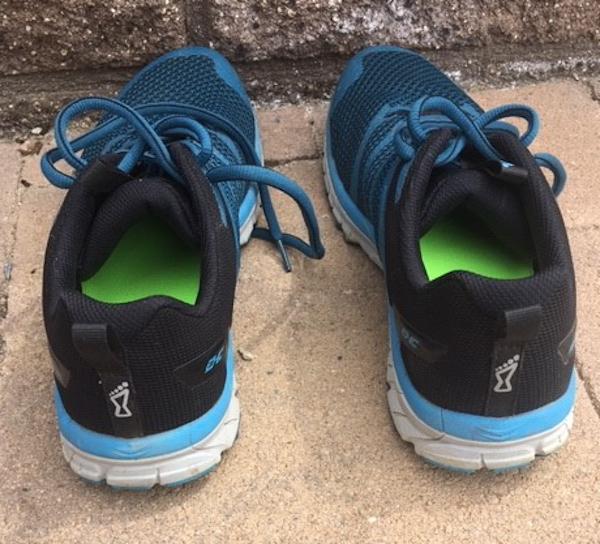 The low drop in a cushier shoe simply did not work for me. The heel area, in particular, felt unsupportive, allowing my feet to move excessively in the shoes while running. This led to pain.
I have tried other shoes with an 8mm drop that felt more supportive than these.
Insole
The shoe comes with an easily removable insole. The stock insole is soft and provides a little cushion. It is pretty flat, with no contour to speak of.
For a shoe this expensive, something with a bit more contour would be nice.
Outsole
The outsole is the only area where the Inov-8 Parkclaw excels. The sole has 4mm deep lugging, which allows for great control across challenging terrain. These lugs are very helpful in preventing slips and skids.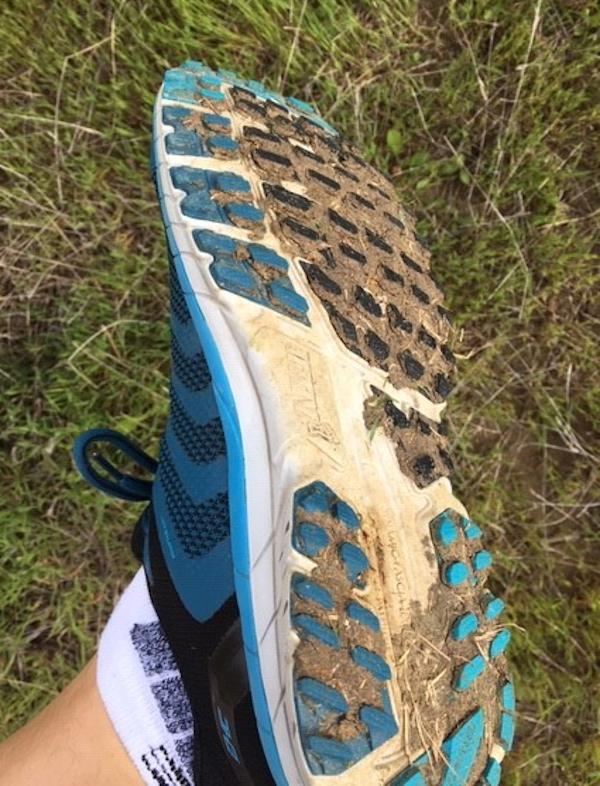 My experience was very positive with this feature. The shoes felt like they could grip any surface that I might encounter.
Cons (and a few Pros)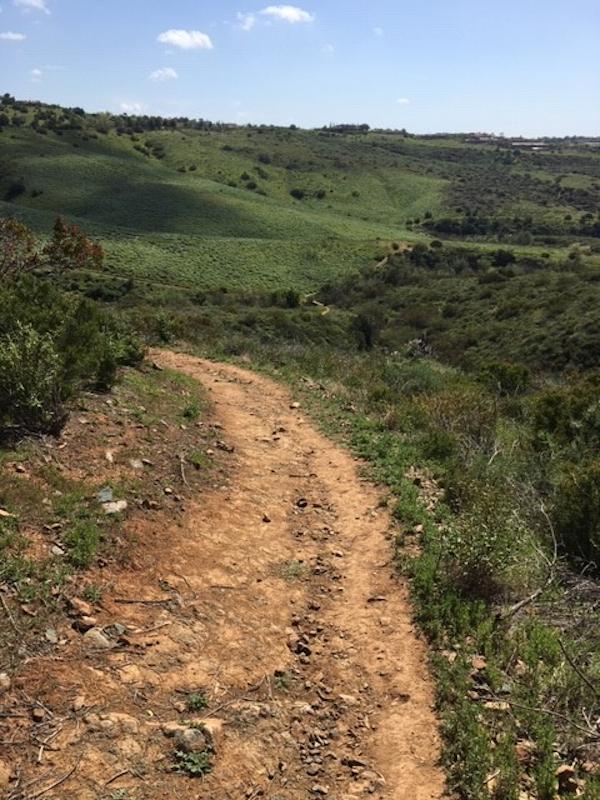 The Inov-8 Parkclaw quite simply did not work for me. Here is a rundown of why:
Cons
These shoes lack the support I needed for trail running or hiking. The combination of a soft heel cup and squishy, low-profile midsole caused my feet to pronate (lean inwards) excessively in shoe even with the addition of arch support. This meant pain! I tried running and hiking in these several times, and each try was worse than the previous.
These shoes lack toe protection. The toe bumper is thin and flimsy. As a result, I was worried about getting injured when on steep, rocky trails.
These shoes are expensive! Very expensive. Maybe because they appeal to a niche market, the Inov-8 company believed that a higher price tag was the way to go. The price might be worth it for a better quality product than these shoes but certainly doesn't make sense here.
Pros
The Inov-8 Parkclaw has a very grippy sole that creates good traction on any surface.
The Inov-8 Parkclaw is very lightweight.
The bottom line
Unless you are a runner with a perfectly neutral gait and comfortable with a very minimalistic shoe, I suggest passing on the Inov-8 Parkclaw. These shoes did not provide enough support for my trail running or hiking, leading to painful results.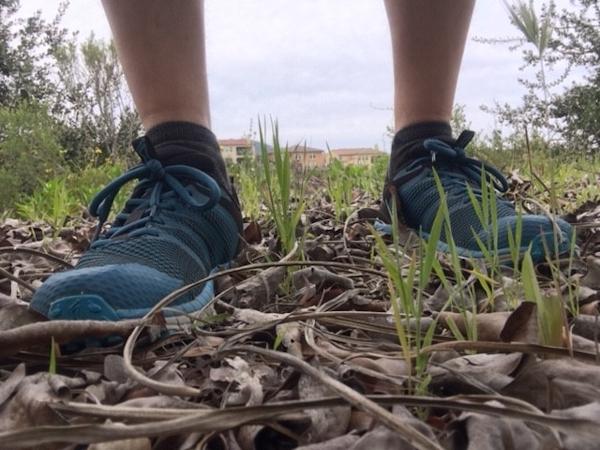 This shoe turned out to be a dud for me, and at its steep price, I can only give it a low score.
If you are looking for a solid trail runner at less than half the price of the Inov-8 Parkclaw, I recommend the Asics Venture series. The Asics Venture supplies plenty of support and is very durable. That model will protect both your feet and your wallet.
This company has its origins in Great Britain, but is now under the ownership of Descente, with founder Wayne Edy still overseeing production.
Inov-8 footprints have been left on mountains and trails from Kokomo to Kilimanjaro, and are sold in over 60 countries worldwide.
The first pair of Inov-8 shoes I ever saw was during a trip to Tanzania; the second appearance happily came just three weeks ago when a new pair arrived at my front door.
First Look
Amazingly, they must have read every one of my reviews, and listening in on everything I have been talking/ranting about for the past 10 years. These shoes were surely made for me; let me tell you why.
First of all, on the inside of the shoe box lid is written "OBSESSED IS JUST A WORD THE LAZY USE TO DESCRIBE THE DEDICATED," see what I mean? They've been listening!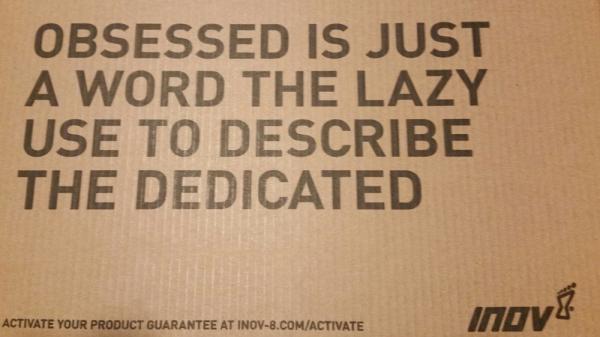 When I received my Inov-8 (pronounced like the word "Innovate") Parkclaw 275s from my home state of Massachusetts, I was impressed with their clean appearance and obvious quality.
At first glance, these shoes looked fun and fast…even while sitting in the box!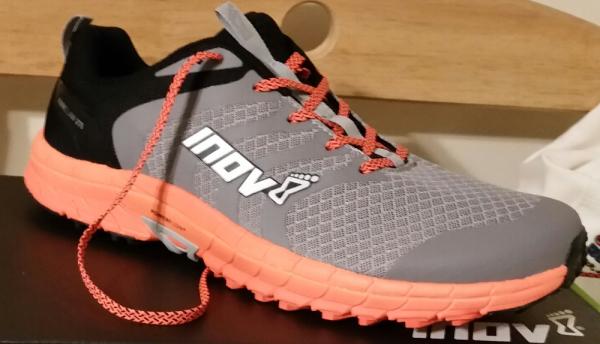 I found myself hopping around on the kitchen tile, with a Brooks Launch 4 on one foot and an Inov-8 Parkclaw 275 on the other, performing my form of a primitive forefoot cushion test.
My wife looked at me bouncing around in the kitchen like a kid with a new toy and simply said, "Go Run!"
The Outsole
The outsole is composed of what they call Tri-C Compound, and is not just simply glued to the midsole; it is precisely cut and "fitted" directly into the PowerFlow + midsole foam.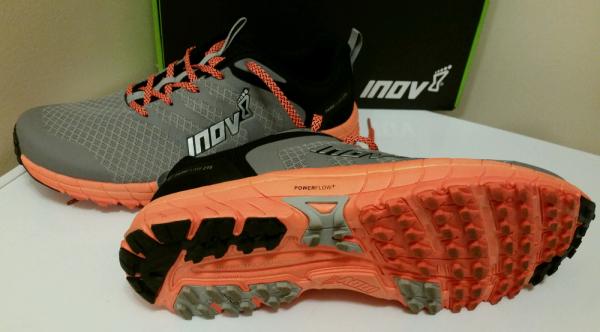 The midsole material is actually molded with recessed areas designed to accept the outsole pieces, with near perfect fit and finish. The outsole provides extremely good grip in wet or dry conditions and appears to be wearing well.
These shoes hit the road almost as quietly as the Brooks Ghost.
Midsole Cushioning
The PowerFlow + foam provides excellent cushioning and energy return. I am a big fan of forefoot cushioning and; I assure you this shoe is comfortable.
There seems to be a rubbery component in these shoes that just begs to hit the road, the insole also contributes to the springy feel.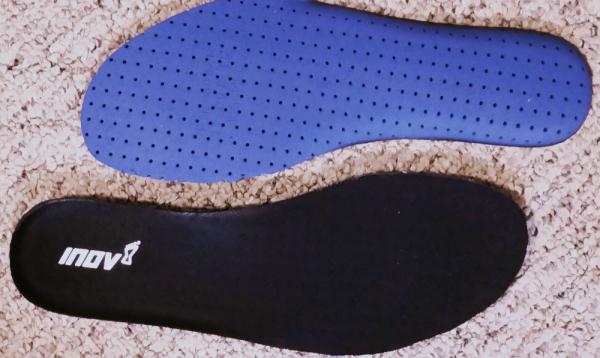 A great deal of consideration by the engineers has been directed into the construction of the midsole; it is not simply a chunk of foam cut to shape.
The Upper
The closed mesh of the uppers is composed of a few very thin and strategically placed overlays. You will have to look really close to find any stitches on these uppers; they are a true sign of great workmanship.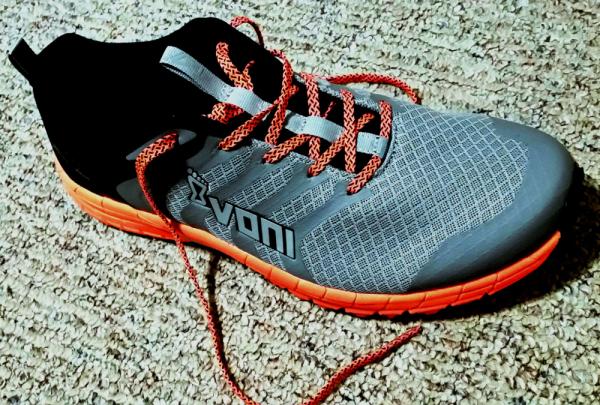 The laces used on the Parkclaw are very flat and very long. I replaced these with some reflective laces, for a bit more safety after dark.
The well-padded tongue and collar add to the overall comfort with heel slippage being minimal. The tongue on this model will not be going anywhere; as it is held in place by laces in three locations along the top of the tongue.
This shoe is also available as a GTX version.
Specifications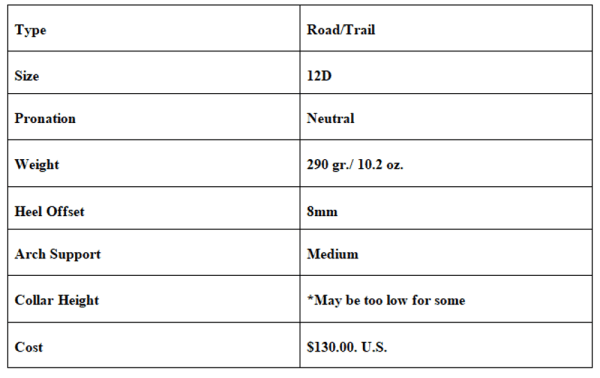 Great cushioning, lightweight and, a roomy toe box are very rare combinations to have all in a single model of a trail shoe. I am sure glad these shoes found their way to my front door, thanks to Inov-8 and RunRepeat.com.
At first glance, these two models do seem to have a great deal in common. They are both light, flexible, and simply beg to go fast.
However, the Inov-8 seems to have gained the advantage over the Brooks in weight, transition, and forefoot cushioning…with a bit more room for your toes as well.
Quick Ratings
Here's my ranking of the Inov-8 Parkclaw 275 as compared with the Brooks Ghost 10 and Brooks Launch 4 based on four parameters.

Pros
Intelligent design
Transition to toe-off
Quality
Cons
Ankle touches/rubs top of the collar
Needs reflective strips for after dark
Maybe a little expensive
Summary
By not relying on some super-advanced composite materials, but rather on time-honored materials and diligent quality control, Inov-8 has delivered us a really great and, a fun multi-purpose road to trail shoe.
Several weeks ago, I was not even sure how to pronounce their name, and now they have become one of my favorite shoes.
Cheerio mates! Now Let's Run!
Updates to Inov-8 Parkclaw 275
The Inov-8 Parkclaw 275 is a trail running shoe that's also designed to handle the roads. The external pad has been configured to function well on both rough and flat surfaces. But this product is inherently meant for the uneven topography.
A more robust and protective upper construction makes sure to stave off any abrasion from the elements on the trail. A heel counter with the Parkclaw 275 branding supports the back of the foot and prevents it from deviating during the running session.
A full-length foam makes up the midsole unit. Its purpose is to cushion the foot and keep it supported. A rigid lever that runs the entire length of the platform helps the runner to push off the ground with efficiency and ease.
Heel strikers are given the Terradapter pad which is a durable rubber layer on the back portion of the outsole that durably shields against wear and tear. Semi-prominent gripping lugs allow trail-to-road transitions.
Size and fit
The Inov-8 Parkclaw 275 is true to size. It makes use of the standard measurements that accommodate the preferences of consumers. The width of the men's version is D – Medium while the women's iteration has the B – Medium option.
The last of this running shoe is of the Standard Fit variant which means that it has a snug heel construction and a broad front for a secure yet unrestricted in-shoe experience.
Outsole
The Tri-C is an outsole layer that is comprised of three rubber compounds that work together to deliver protection, responsive liftoffs, and surface grip. The combination of these materials also heightens the overall durability of the sole unit. The Tri-C compound that is found in some Inov-8 running shoes is as durable and reliable as the ones used in the Brooks Cascadia 13 trail shoe.
The Terradapter is a unit in the back section that protects against impact and abrasion during the striking phase of the gait cycle. The lugs on the perimeter add grip during downward traversals.
Midsole
The PowerFlow+ is a full-length foam that provides cushioning. It has been specially configured to absorb impact shock 10% better than standard midsoles and to have 25% more efficient energy return.
A rigid propelling arm called the Dynamic Fascia Band runs the entire length of the Inov-8 Parkclaw 275. It aims to act as the tendons and muscles of the underfoot, enabling the foot to push off the ground with more energy and sureness.
This running shoe has a 2-Arrow Shock Zone. According to Inov-8, it means that it has moderate amounts of cushioning and an 8 mm heel-to-toe drop.
Upper
The upper unit of the Inov-8 Parkclaw 275 makes use of the Protective Mesh. This material has a closed construction that prevents the trail debris from entering the foot-chamber or damaging the external silhouette.
Thin synthetic overlays cover the vital sections of the façade—the sides and the forefoot. These fused add-ons fend off abrasion while assisting the lacing system as it gives a secure fit.
An external heel counter locks the back of the foot in place and prevents it from destabilizing. It has the 'Parkclaw 275' branding on it.
The aversion of accidental shoe removals and in-shoe wobbling is the goal of the padded tongue and collar.
Pull tabs are stitched onto the rear portion of the collar and the tip of the tongue unit. These loops help the runner to open the mouth of the shoe, making it easy to insert or remove the foot.
Rankings
How Inov-8 Parkclaw 275 ranks compared to all other shoes
Popularity
The current trend of Inov-8 Parkclaw 275.