The Inov-8 Mudclaw 275 was able to receive positive feedback from various consumers, especially those who desired a form-fitting and near-ground experience that tackled the terrains with ease. The gripe about it was about its Precision Fit, which seemed to make the in-shoe experience a bit tight.
Pros
Efficient grip
Breathable
Contoured fit
Supportive
Protective
Who should buy the Inov-8 Mudclaw 275
The fundamentals of the Inov-8 Mudclaw 275 make it perfect for off-road trails with loose surfaces. This shoe is recommended for you if:
You need a trail running shoe that supports neutral pronation/supination
You are a forefoot/midfoot striker and prefer a vegan running shoe for the trails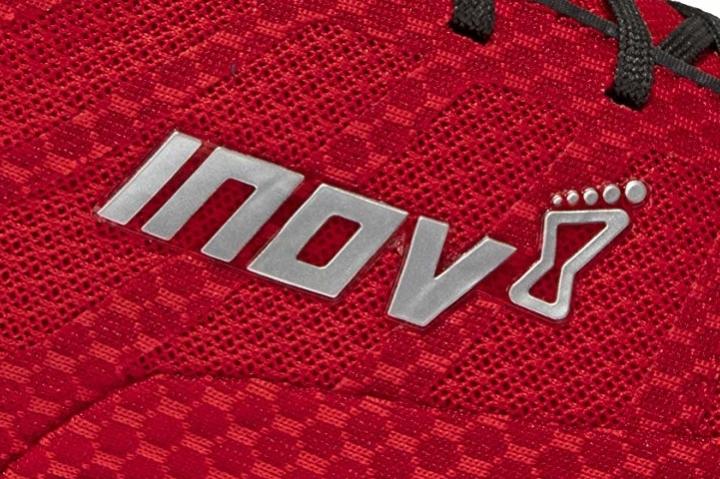 Updates to the Inov-8 Mudclaw 275
The outsole has 8-millimeter cleats that offer multidirectional traction and mud shedding.
A close-to-the-ground platform protects against impact while allowing proprioception.
A mesh upper ensures breathable and quick-draining coverage, while overlays bolster structural integrity and in-shoe security.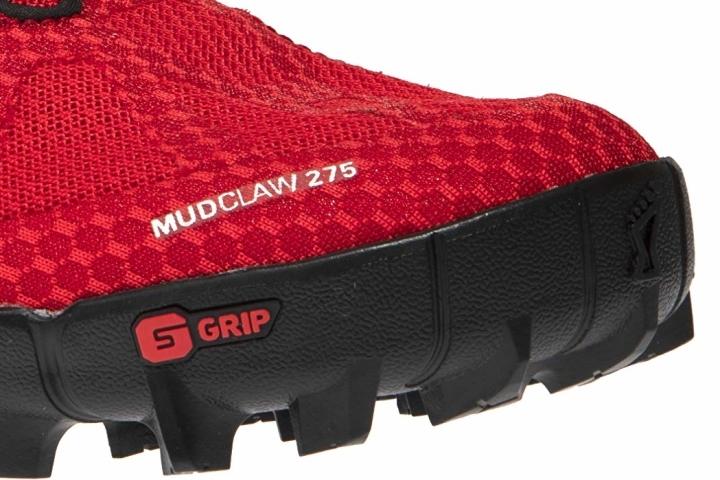 Durable and abrasion-resistant
The outsole unit of the Inov-8 Mudclaw 275 makes use of Sticky Rubber, a technology that has high adherence to the ground. It also has a durable nature that staves off abrasion. The durable sticky rubber is also used in some Inov-8 shoes like the Trail Talon 290 and X-Talon 230 running shoes.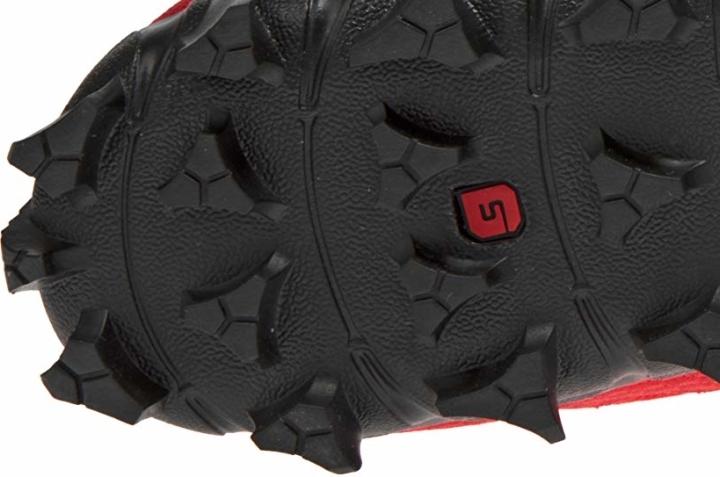 8-millimeter cleats are patterned across the entire surface of the external pad. These protrusions have multi-angled structures and flat tips that simultaneously ensure grip and surface steadiness. They're spaced evenly, facilitating mud shedding.
The META-FLEX technology involves shallow grooves that line the front and back of the sole unit. These trenches help the foot in flexing naturally as it goes through the gait cycle.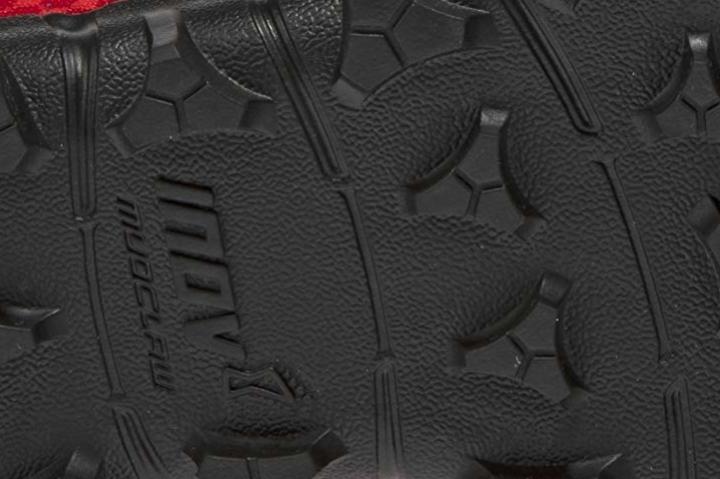 Flexible rides in the Mudclaw 275
The ExteroFlow is a TPU cushioning unit that has a soft center and a semi-rigid covering that prevents material deterioration. It doesn't have a substantial thickness to allow for proprioception and flexibility.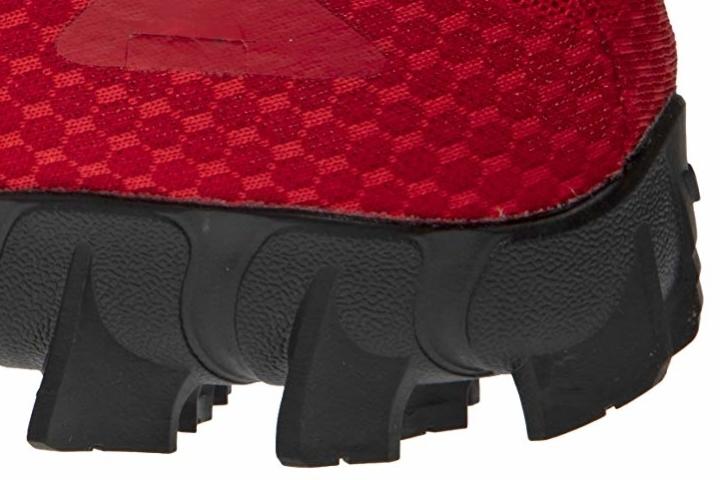 Minimal cushioning and freedom of movement are what the Mudclaw 275 offers, so it has Inov-8's 1 Arrow Shock Zone distinction, which entails a near-ground experience and a low heel-to-toe drop.
Open construction upper
AirMesh is the fabric used for the upper unit of the Inov-8 Mudclaw 275. This material has an open construction that allows air into the foot chamber. The same pores that encourage ventilation also act as drainage ports when the shoe gets immersed in water.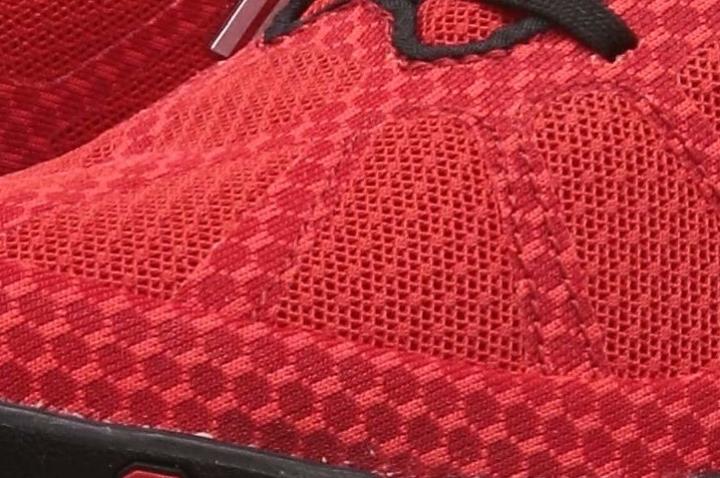 The X-Protec overlays engulf the majority of the façade. These layers aren't thick, and they don't exude any unreasonable weight, but they help in maintaining the structure of the shoe and keeping the foot in place.
The gusseted tongue prevents trail debris from entering the interior chamber and causing any distraction to the run.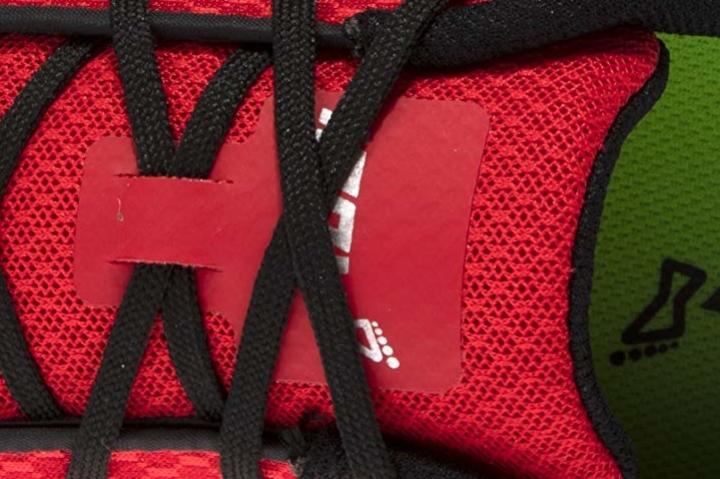 Gaiter attachments can be hooked onto gaiter traps that are seamlessly fused to the fabrics.