Experts and gym enthusiasts alike praised the Inov-8 F-Lite G 300 for its stability as its foremost advantage. Many were also delighted for its versatility, reliable traction, and how optimized it is for rope climbing. While some found the midfoot cage to be constricting especially for people with wide foot dimensions, still, there are many reasons why this footgear is loved by most wearers.
Pros
Outstanding stability
Versatile
Secured lockdown
Excellent outsole grip
Highly breathable
Rope abrasion-resistant
Cons
Causes some discomfort
High price tag
Who should buy the Inov-8 F-Lite G 300
Keeping up with today's gym challenges, this CrossFit-ready piece is a solid option if:
You are into weightlifting, squats, and side-to-side exercises and are looking for a trainer that keeps your feet steady during workouts.

You value hygiene so much and need a shoe that provides excellent ventilation keeping your foot cool and dry.

You work out most of the time indoors and wish for a trainer that offers sure-footedness on gym surfaces.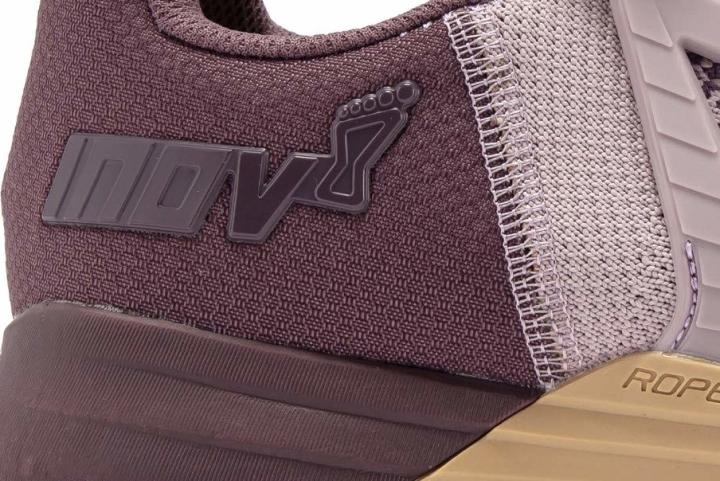 The durability of the world's strongest material
Inov-8 has been placing graphene at the heart of its most recent trainers, including the G 300. It is incorporated into the rubber outsole, making it twice as durable as regular rubber.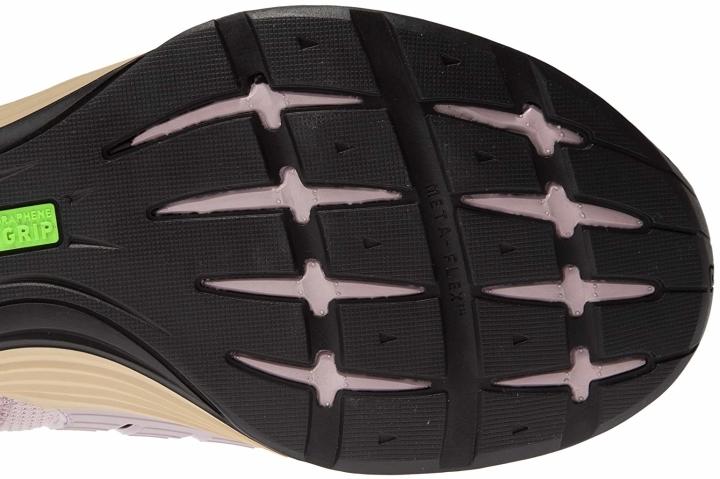 Grip and abrasion resistance on rope climbs
While the Rope-Tec is included in all of the brand's training array, it is significantly extended on the G 300. This time it features added blade-like lugs that bites the rope even better.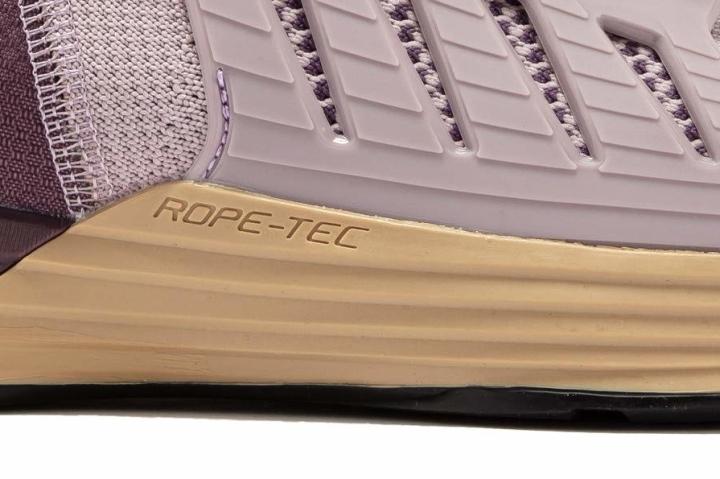 The extended piece of rubber at the front forms a lip that protects the toes from painful bumps.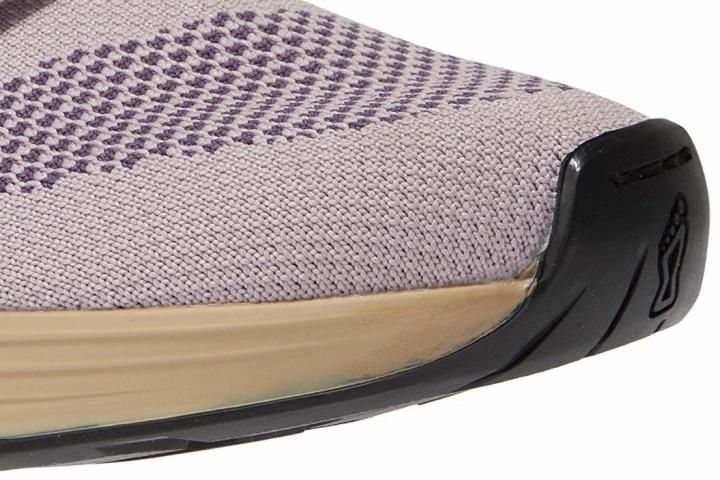 Forefoot flexibility
A wide Meta-Split groove crosses the forefoot part of the sole. It makes this area more pliable that lets the foot bend freely.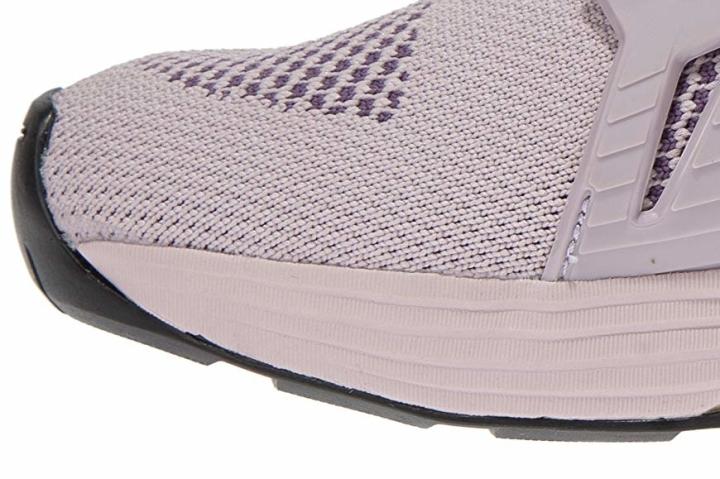 The Inov-8 F-Lite G 300's stabilizer
Hidden inside the heel portion of the midsole, a Lifting Stabilizer comes into play when you grab some weight. It is also infused with graphene that provides rock-solid support and eliminates foot wobbling.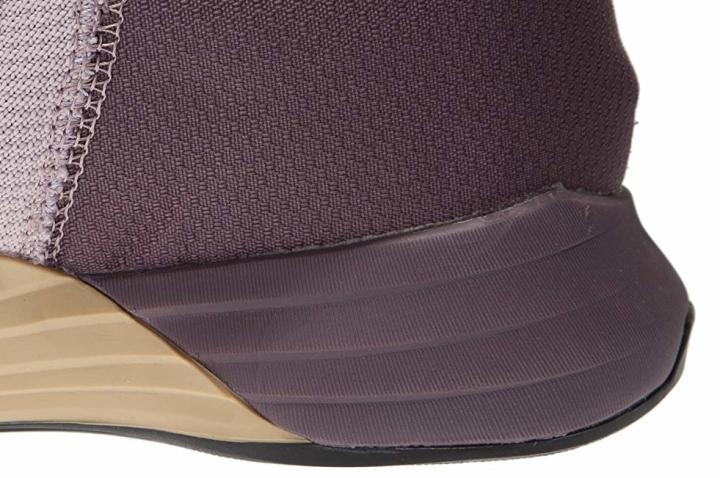 Cushioning for jumps and runs
While the heel remains firm, the forefoot section houses some responsiveness for the more active parts of a workout.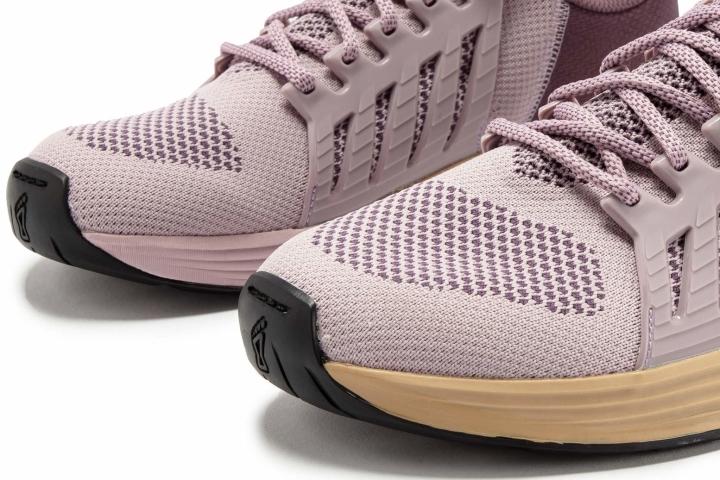 Comfort footbed
Extra padding is delivered through the Boomerang footbed. It can be easily removed if preferred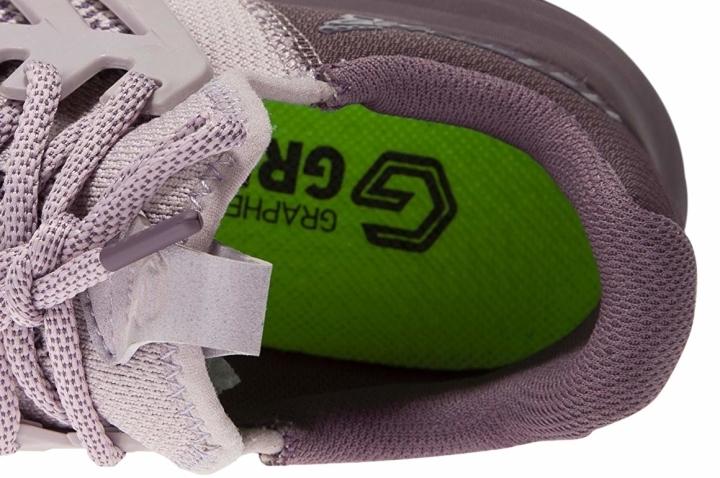 The Inov-8 F-Lite G 300's upper
The bootie-style upper of the G 300 employs a fully-engineered knit fabric. Because it is a single-layer material, it offers a high level of breathability, stretches easily, and keeps the shoe lightweight.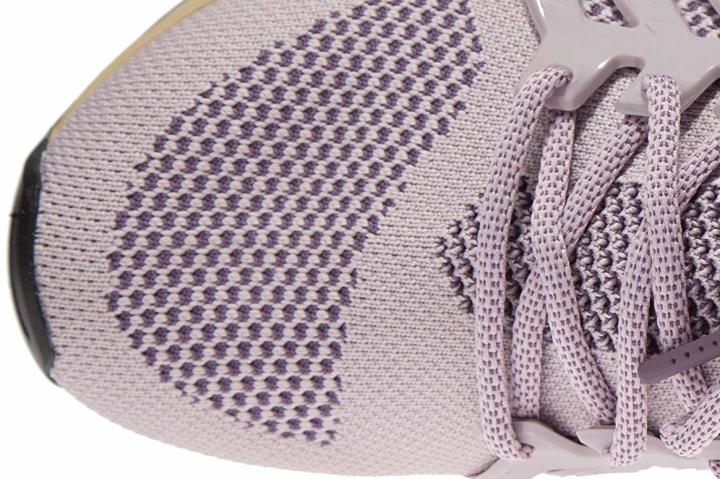 Midfoot cage for support and protection
The TPU panels on both sides are pulled together through a lacing system, forming the shoe's ribcage. It contributes to overall foot containment, lateral support, and abrasion resistance.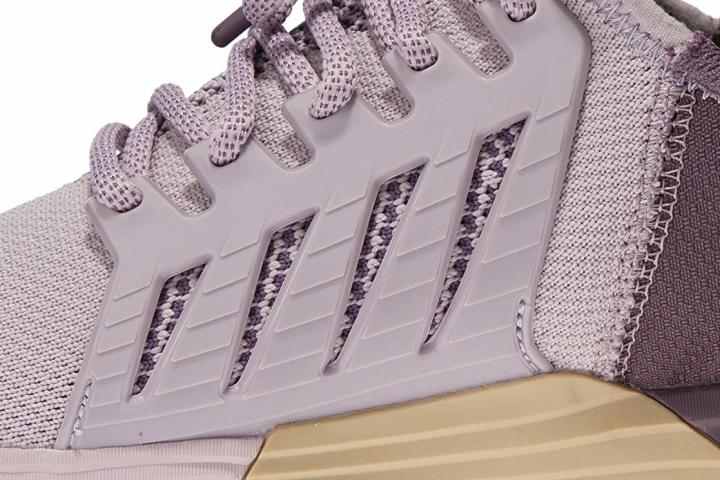 Pull tab for easy wear
A loop is attached at the front apex of the trainer. It helps the wearer don a pair a bit quicker. The rearfoot area, on the other hand, features a tougher, thicker fabric with extra padding and a heel lock design. It prevents the heel from slipping out of the trainer.