Dubbed by Hoka as among the lightest in its class, the Toa GTX puts a strong emphasis on speedy traversals, all while securing your footing on solid ground. You might have a love-hate relationship with its beefy outsole, but if you can stick to its strengths, you will be hiking with great advantage. Give it a whirl – it just might be what you need.
Pros
Extreme comfiness
Lightweight
Supportive
Keeps your arch afloat
Sticky on rocks
Waterproof
Offers stability
Cons
Not good on loose soil
Too wide (women's version)
Who should buy the Hoka Toa GTX
The Hoka Toa GTX is a waterproof and comfortable hiking shoe best recommended for:
speed hiking and for those needing extra support
long distance hiking on uneven terrain and rocky paths
Provides a springy platform
With its spring-in-your-step construction and three-season protection, the Hoka Toa GTX is by and large for those who are always on the go.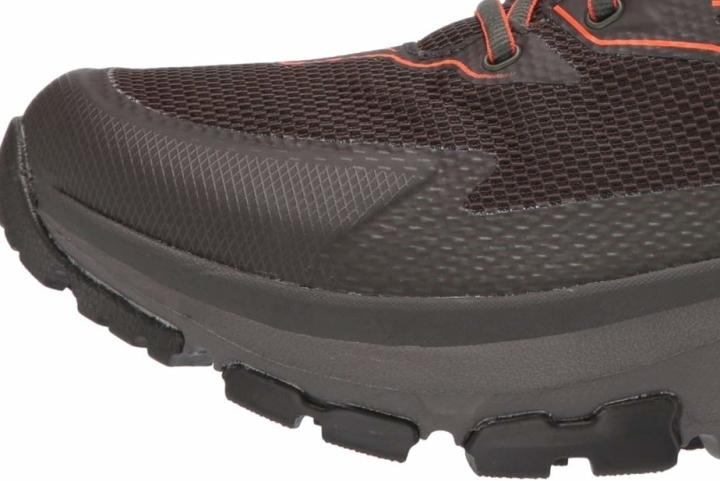 That said, if we dig into it a little deeper, this brawny-yet-nimble piece has facets that make it a highly viable shoe for off-road adventurers.
The Toa GTX delivers steadier strides
The cratered design of the hiker's midsole and the raised borders of its nappy footbed translate to steadier strides over uneven terrain.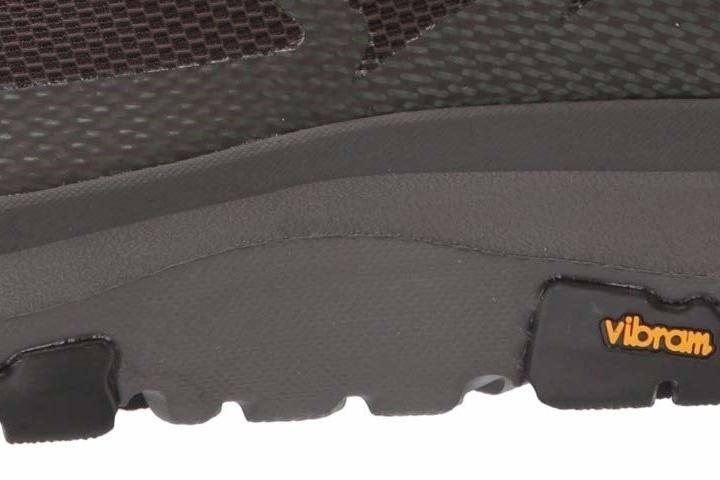 In other words, messing up your gait and posture just might be a thing of the past in this bad boy.
Poor performance on loose soil
This Hoka shoe can be worrying to wear on scree paths. While experts love its sticking prowess over rocky terrain, they despise its poor performance on very loose soil.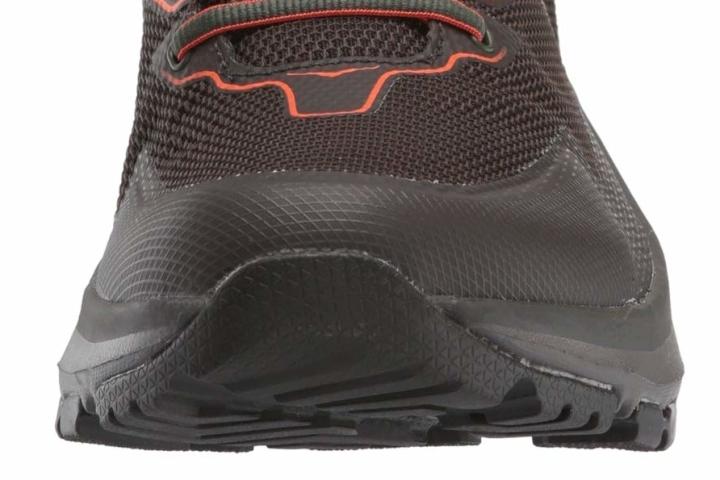 Reviewers also complained about the toe box which is too wide, especially the women's version. To a very few, this offering could be a snugger, especially around the toe zone.
Allows freedom of movement
With its outsole sporting multi-directional lugs, freedom of movement with fewer risks of slipping is yours in the Toa GTX.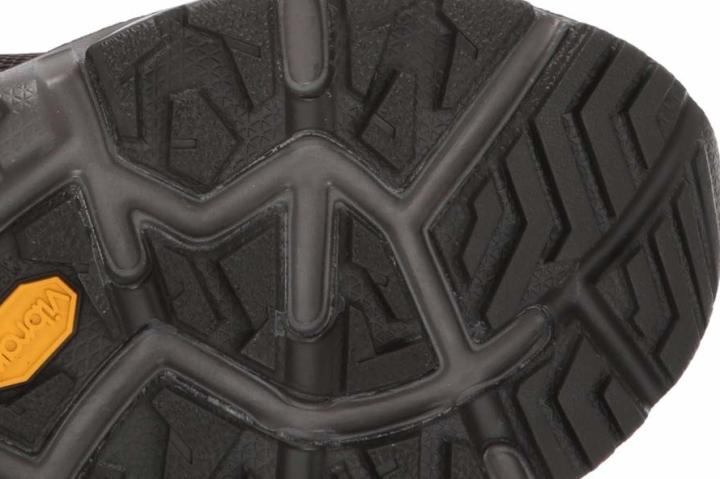 There are also lugs jutting out slightly on their sides, making lateral (sideways) traversals relatively easier.
Offers sufficient cushioning and support
While most hiking shoes come with EVA (ethylene-vinyl acetate) midsoles, the Hoka Toa GTX has a rubberized one.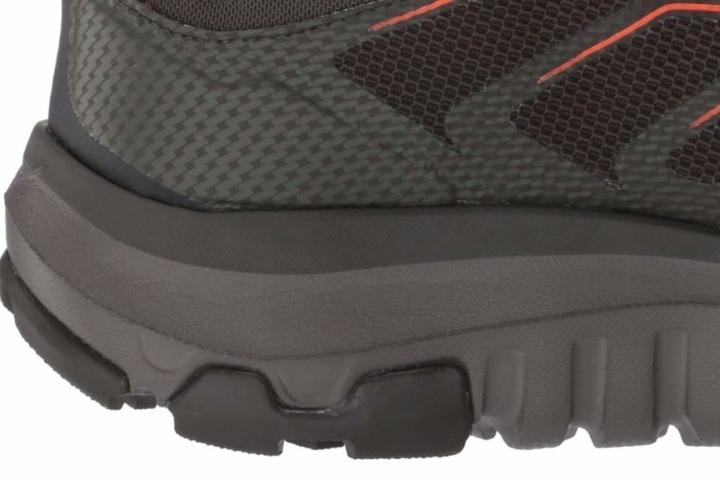 Both kinds provide sufficient cushioning and support; however, the featured shoe's midsole may last longer, for the sole reason that it is rubber.
A top pick for comfort
Gear pundits are united about the extreme comfiness of the Hoka Toa GTX. One among them even calls it his "top pick for comfort."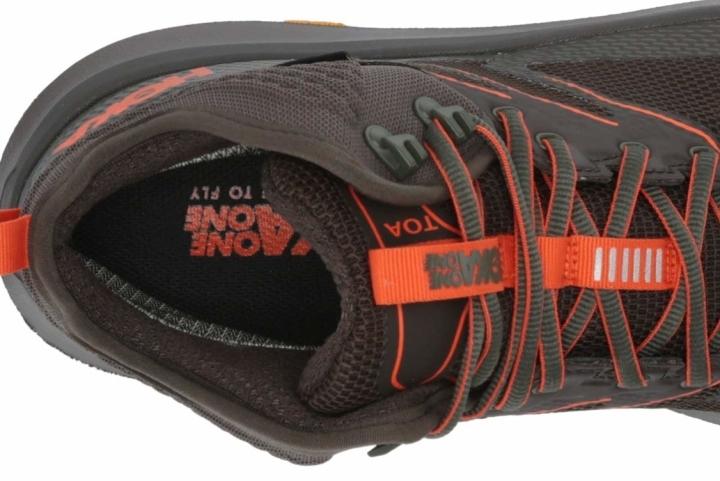 Despite its stout sole, this imposing hiker will not weigh you down, critics say. The Toa GTX, according to professional reviewers, is amazing when it comes to keeping your arch afloat and supported.
Sticky on rocks
Bloggers find its Vibram outsole mighty effective on slabby rocks, including wet ones.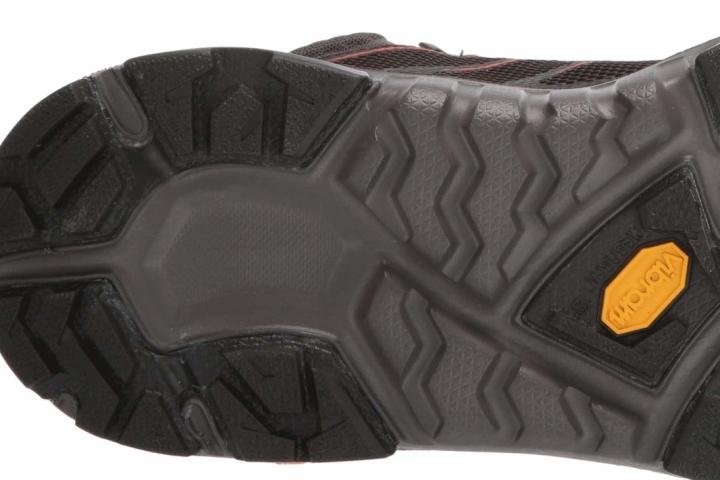 It provides complete water protection. This is coming from a critic who conducted a five-minute underwater test on it.
Hoka Toa GTX is a stability wonder
Finally, much like many of Hoka's hiking kicks, the Toa GTX is a stability wonder.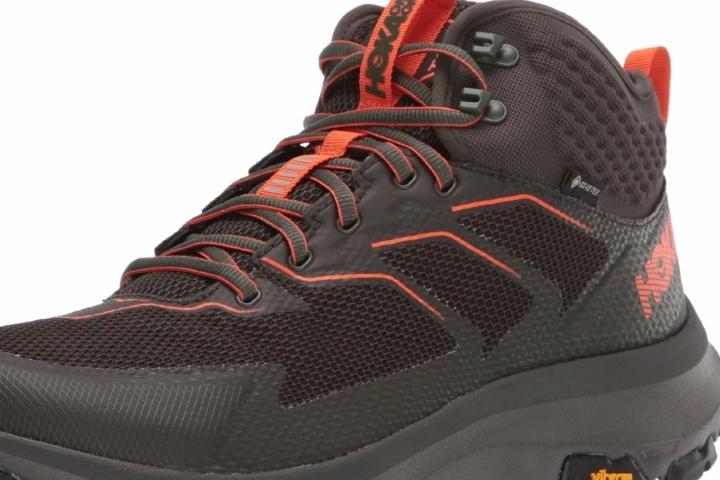 This Hoka piece is also known as the Sky Toa GTX. Its eVent counterpart is simply called the Hoka Toa. eVent is an alternative waterproofing technology to Gore-Tex.