I am here to review Hoka One One's version of a racing flat...the Tracer.
Wait a second!?!? A racing flat from Hoka?
For those of you who don't believe it, I am here to tell you that it isn't a dream. It is a reality!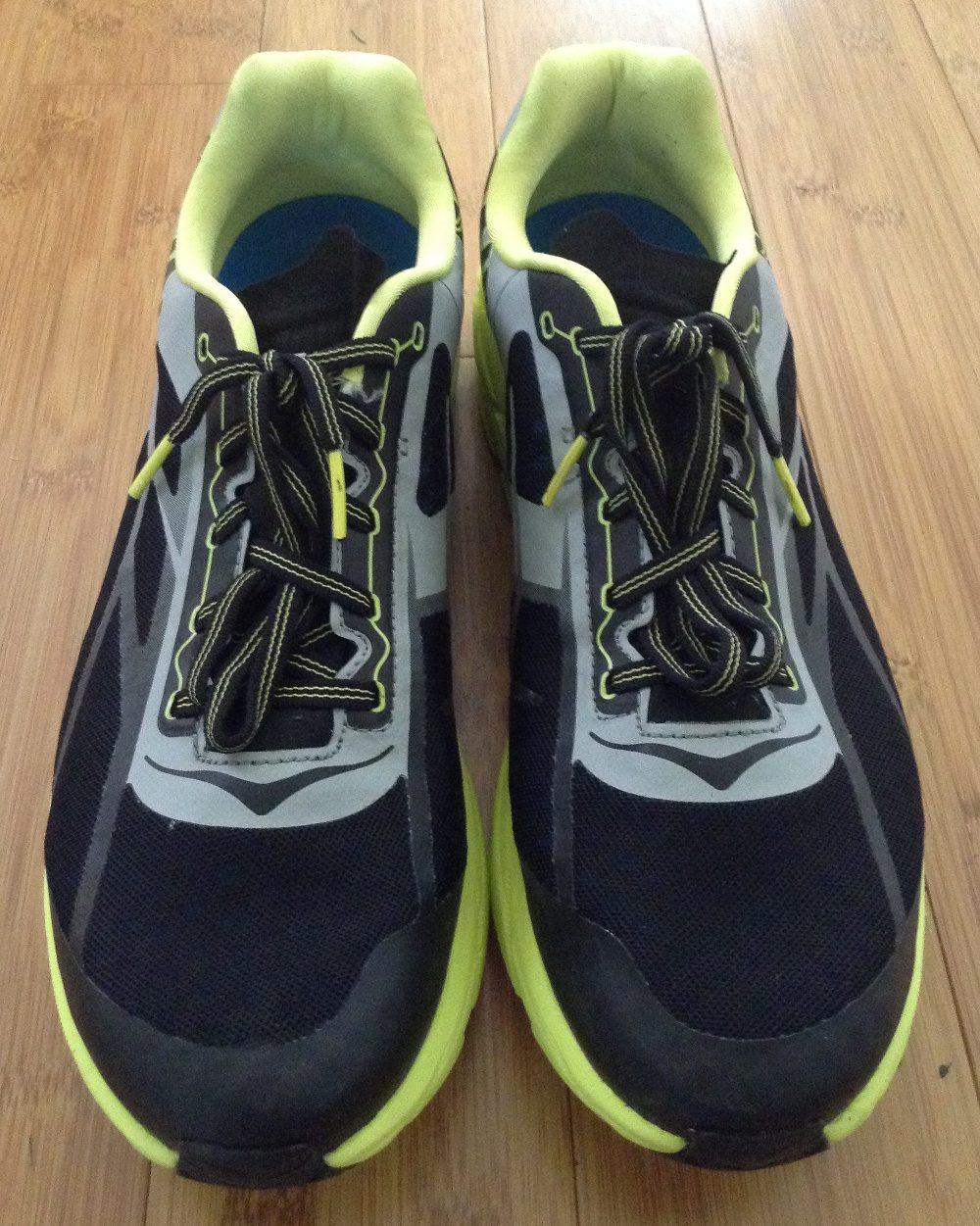 This Hoka shoe is a lightweight trainer that can be used for all distances from hard workouts to long runs. This model from the Hoka One One line is a fresh breath of air from the typical Hoka mold.
The Tracers would be the equivalent of the Nike Lunaracer, Brooks Hyperion, or the Mizuno Wave Sonic. These are all lightweight shoes that are made for fast paced workouts and races, but the Tracer allows for more versatility than the others.
The Look
The Tracer is a revolutionary shoe that definitely changes up the typical Hoka One One mold.
These shoes contain significantly less EVA cushioning foam underfoot which may appeal to some since the typical Hoka may look "dorky" or "ridiculous". This has the relative appearance of a regular trainer.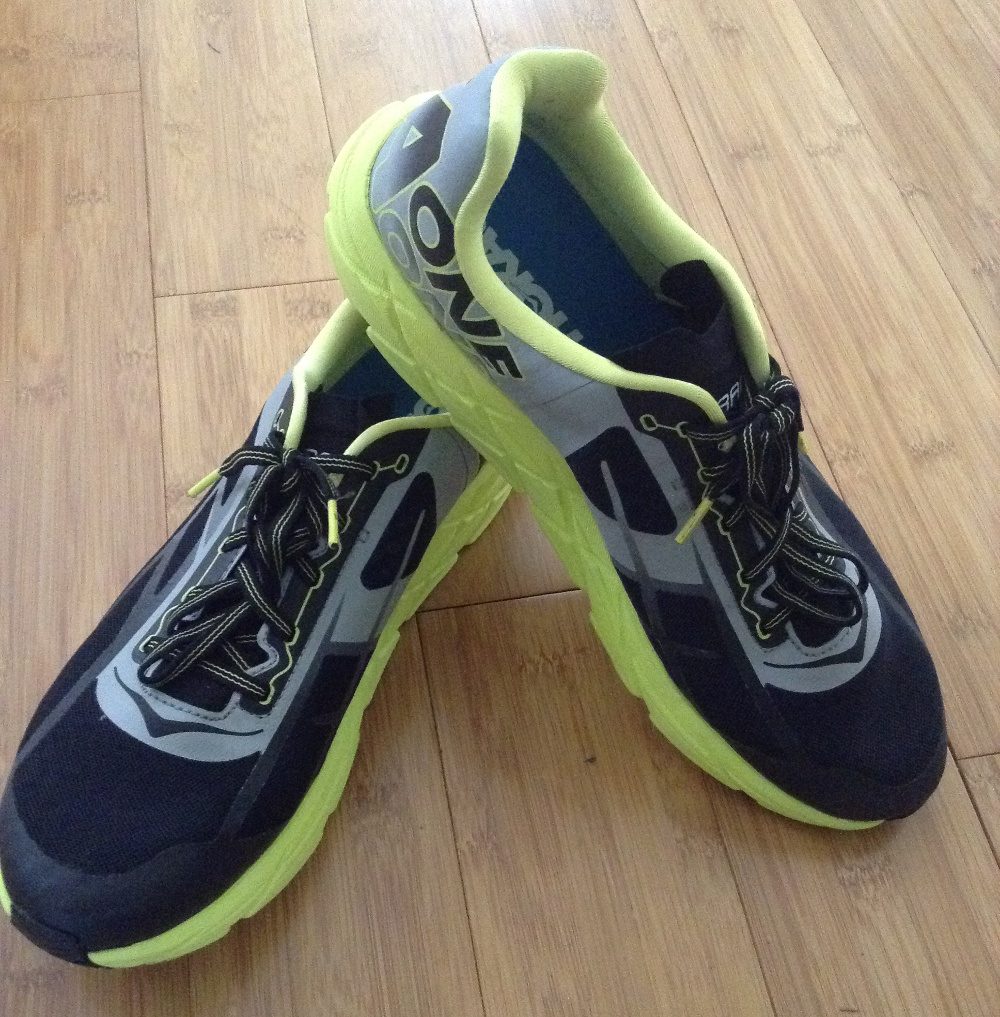 They also come in a few different color varieties on both the women's and men's sides of the spectrum. The color options are extreme in my opinion (and not in the bad way)!
I like the colorful options they have, but wish that they did have a few more options to choose from. I currently have the Black/Citrus version since I found this pair on sale, but I really wanted the Citrus/Blue.
I like to wear them for all different types of runs, from my easy runs to long runs and workouts, and the whole time they look great!
Performance
The first thing to address about these is the lack of EVA foam that is customary with the Hoka brand, but have no fear!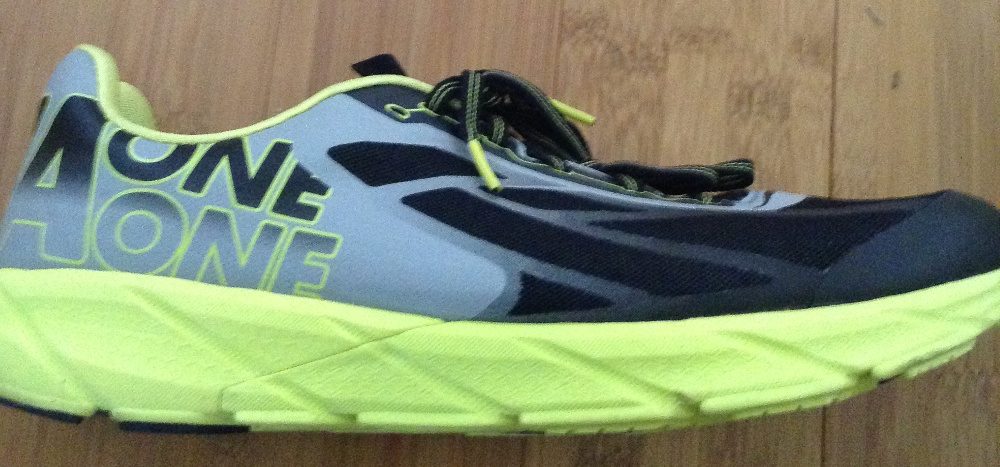 The amount of EVA foam has been diminished, but the same comfort associated with the Hoka brand is still present in these due to their innovative midsole.
The ultralight construction of these does not sacrifice the supportive design of Hoka shoes. These also provide a snug fit around the ankle from a cushy collar and a very minimal tongue.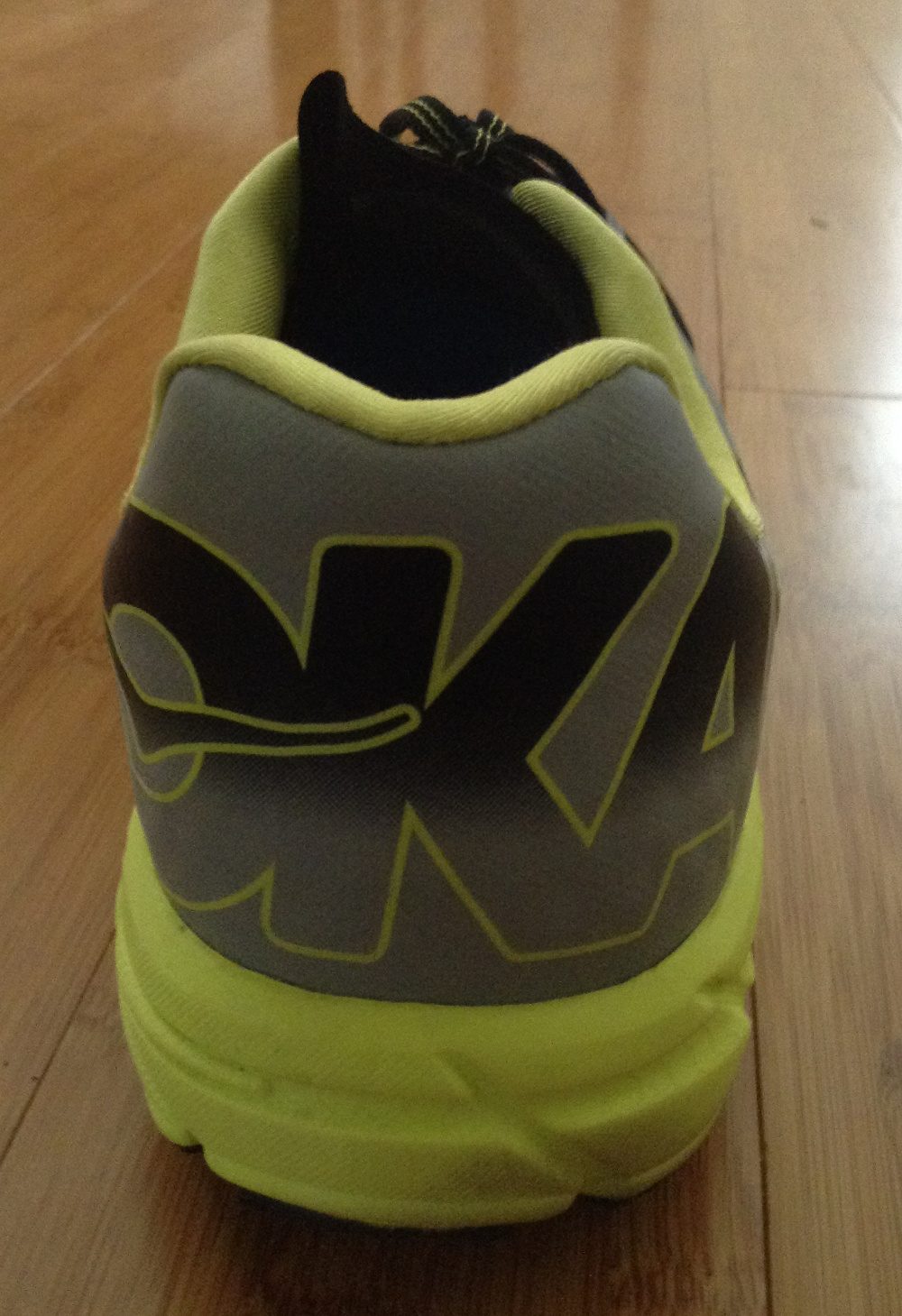 As I said earlier, I was pretty shocked that Hoka One One came out with a racing flat which I figured they would eventually do, but not this soon. So far, I have used them a couple of times and I really like the ride that they offer.
I also stated earlier that they provide a smaller volume of cushioning underfoot, but it still has the vintage Hoka feel which is why I love them so much!
When you are out doing a hard workout or a long run or even just doing an easy run, your legs will undoubtedly get tired and fatigued. These shoes offer comfort when others don't.
As the run gets longer, some shoes seem to get stiffer in the sole and cushioning. Tracers do not.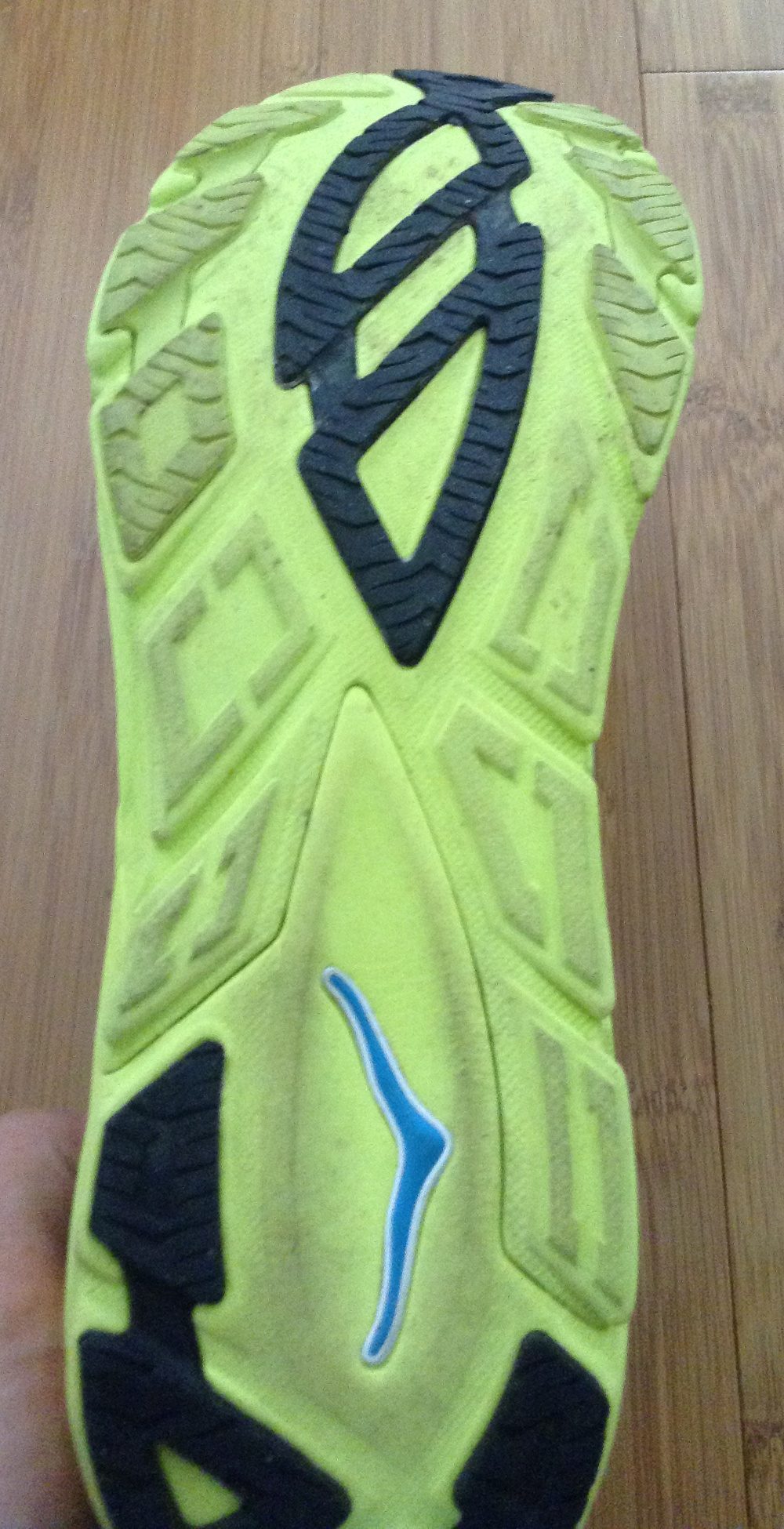 They provide the same soft cushioned ride from start to finish just like every other Hoka on the market today.
When you don't have soft EVA foam underfoot, there is a solid chance that you will feel sorry for yourself and ask yourself why do I punish my impeccably good looking legs and body with such exercise? Why don't I just do the elliptical, stair climber, or bike?
To continue boasting about the Tracers, I also love how responsive these are. Responsiveness is a key component of any racing shoe.
These have a whole bunch to offer. Tempos and fartleks feel really nice in these since it feels extremely springy which helps propel you and keep you moving.
Pros/Cons
For me, the Hoka One One Tracer running shoe is an incredibly lightweight alternative from the classic Hoka mold.
These shoes still implement the same type of cushioning as their counterparts so you still get a similar feel. They are fairly breathable and responsive to propel one forward.
Versatility is another great thing about them. The only issues that I have heard or seen are that they are narrow and the durability is questionable.
Personally, I went a half size up and they have enough width for my wide feet. I have not noticed any issues with durability in my Tracers so that would be something to watch out for.
Pros
Soft, comfortable cushioning
Lightweight, breathable, responsive
Very versatile
Cons
Narrow (go ½ size up)
Durability is an issue for some
Conclusion
The Hoka One One Tracer is a lightweight neutral trainer that has incredible versatility from being a racing shoe all the way up to a long run day shoe.
For its retail price of $130, I would say that it might be a tad too much for your weekend warriors. The release of the Tracer 2 has brought its price down from $130 to $105 on the Hoka website, but you can surely find deals where you can get them for $70-$90.
I recommend anyone reading this to test them out since I really like them and they will probably become an all around workhorse for me in the future.
They offer the speed of a racing shoe. They offer the cushion that is associated with the Hoka One One brand.
Try them and I hope that this has helped you out!