I will say that when I decided to test and use/abuse this fat pair of puppies I was somehow pessimistic.
So, what better way to fall in love with some products than run and use it!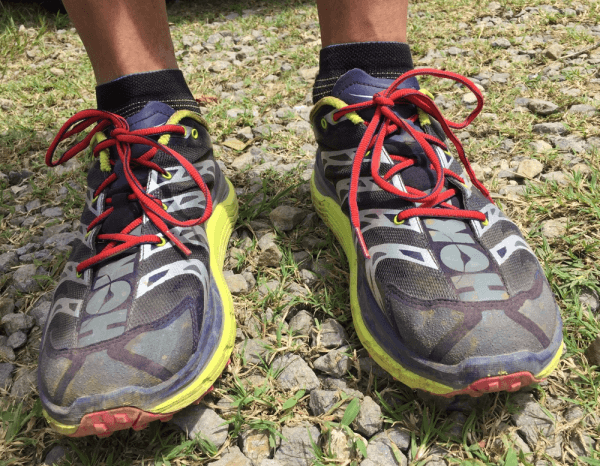 Doing long km sessions for my next ultra, I decided to purchase a pair of this very well. I have to confess that I have been a long time fan of the concept of zero drop and minimalist shoes.
This decision to have the Hoka One One Speedgoat then is like going from black to white, no sense maximalist and a significant drop on this pair.
Design
At first glance, what caught my attention was the outsole. The feel of the rubber of the Vibram in my hands was very positive and nice. The shoes feel light even for a trail running shoe.
What about the upper?
It's superb I will say! From the colors and the shape of the upper to its soft and light feel.
More so, the tongue though not padded is surprisingly not uncomfortable even when you tighten the laces.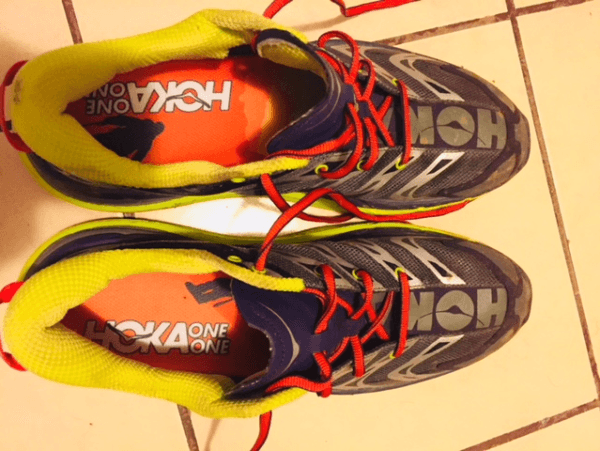 The Tech Side
Weight: 9.8 oz
Heel-toe drop: 5 mm
For: Neutrals
Cushion: Balanced (I will say sufficiently cushioned!)
Size fit: Narrow and true to size
Price: $140
Comfort
Well, some say that what makes a food tasty is just a matter of preference, right?
Somehow feelings in shoes are (mostly in Sports shoes) is something similar. Some will say that they love the rocking chair feeling on this puppies.
On the other hand, others will hate it, simple as that!
As for me, I like it! Even if this was my first try on maximalist shoes (remember that I came from zero drop shoes), but yes, they are comfy and generate confidence to wear and run!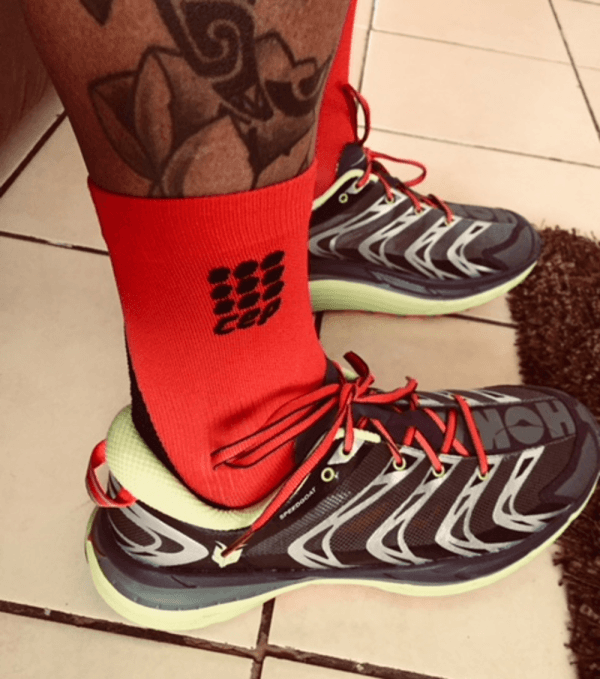 Sole & Durability
The super grippy Vibram sole is wonderful!
I tested in different types of terrain: sidewalks, pavement, gravel road, muddy singletracks, river creeks, grass fields, rocky/roots trails, uphill and downhill of course.
The performance of the sole outshines in gravel and muddy trail. Run fast with confidence, this will not disappoint you!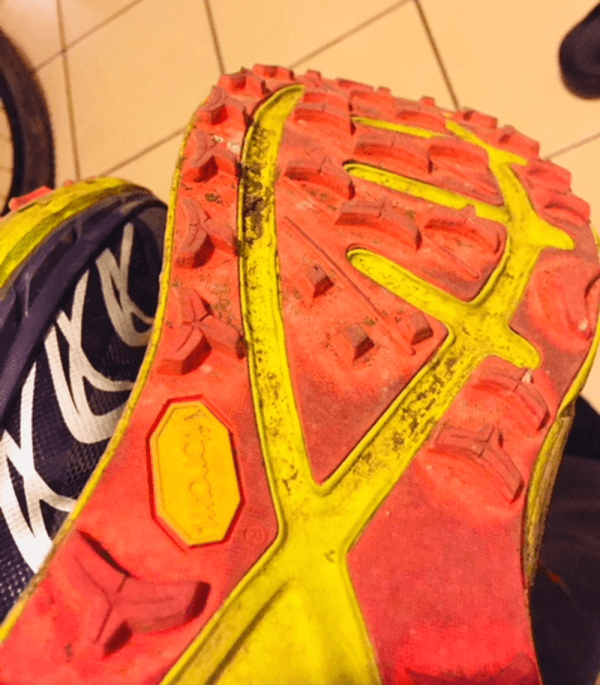 Way different feelings if you got on the pavement, you can almost hear the roar of the sole friction on the concrete or asphalt.
Again grippy, but surprise! They don't slow you down.
Performance
Overall, I have to say, love it!
Lightweight feeling, nice grip on the soil, balanced cushion. What else do you need for the wild trails?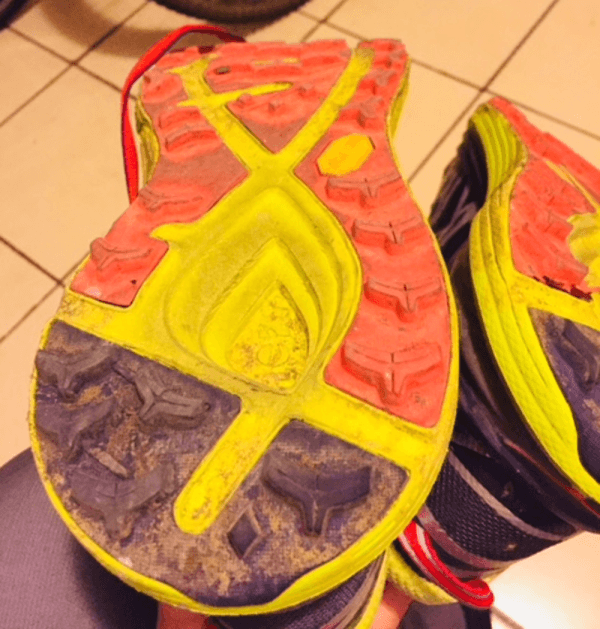 Pros
Lightweight
Balanced cushion
Not too narrow
Super grip sole
Cons
Pricey
Too much cushion for some people
Some flex in the side of the upper body in some twisted terrain
Laces need better gripping material
Conclusion
The Hoka One One Speedgoat is a very nice pair of trail running shoes for some serious long run on mother earth.
It is a well-finished shoe, has a good-looking design, amazing details/construction and gives you that wonderful feeling when running. And oh, don't forget they feel lightweight!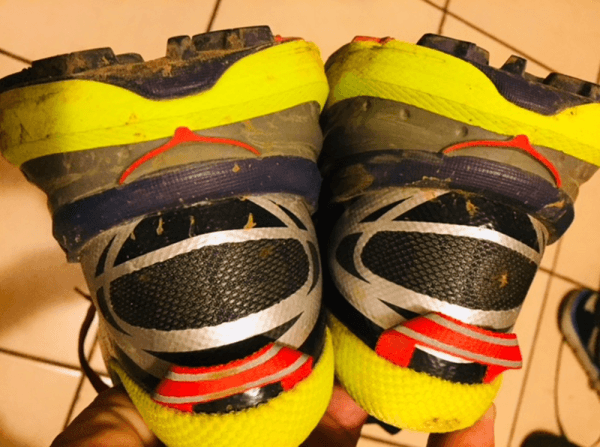 If you are into drop shape shoes, you will like it, if you are not in, please have an adaptation period and your calves will thank you or maybe not and try it!