Today, I'm going to review the Hoka One One Clifton 3 which can be described simply as a lightweight, cushioned trainer that is very durable and one of my favorite running shoes I have in my arsenal.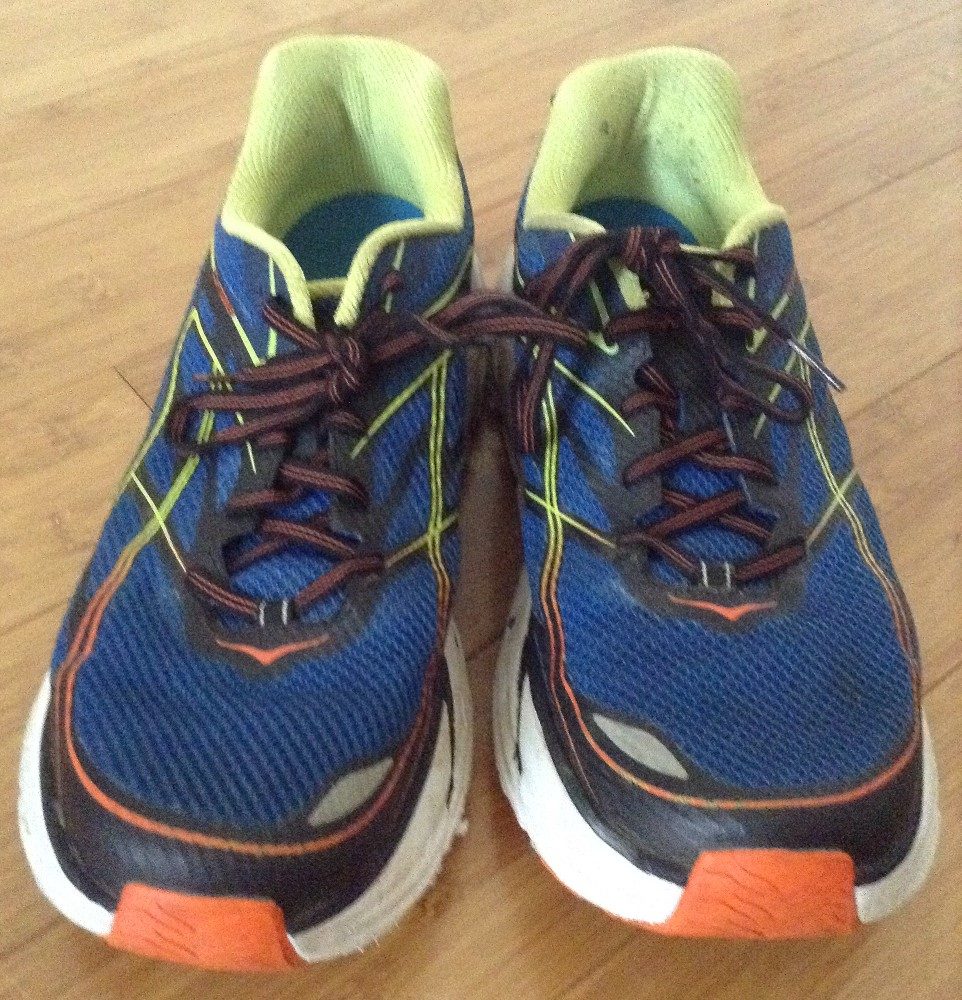 What surprised me most about the Clifton 3's is that they were fairly lightweight for the amount of cushion and material needed to make the shoe.
I would assume that when most people first see these, they would expect to be carrying bricks on their feet.
These however, are only 8.60 ounces for a men's size 9 (US) and 7.40 ounces for a women's size 7 (US).
This  seems unexpected from a Hoka One One shoe since they look like clunkers and Hoka has some bricks in my mind. However, these are definitely exempt from the heavyweight clunker category.
The Look
The Hoka One One brand is not the most glamorous or has the best looking shoes on the market, but are definitely worth having in the arsenal.
These shoes get it done on any type of run you choose from long runs to tempos to fartlek or recovery runs, but let's get back to my original point: the look of the shoe.
Wearing Hokas will definitely get you some looks and the occasional time of being told or being asked why you are wearing "moon shoes" (at least that happened to me).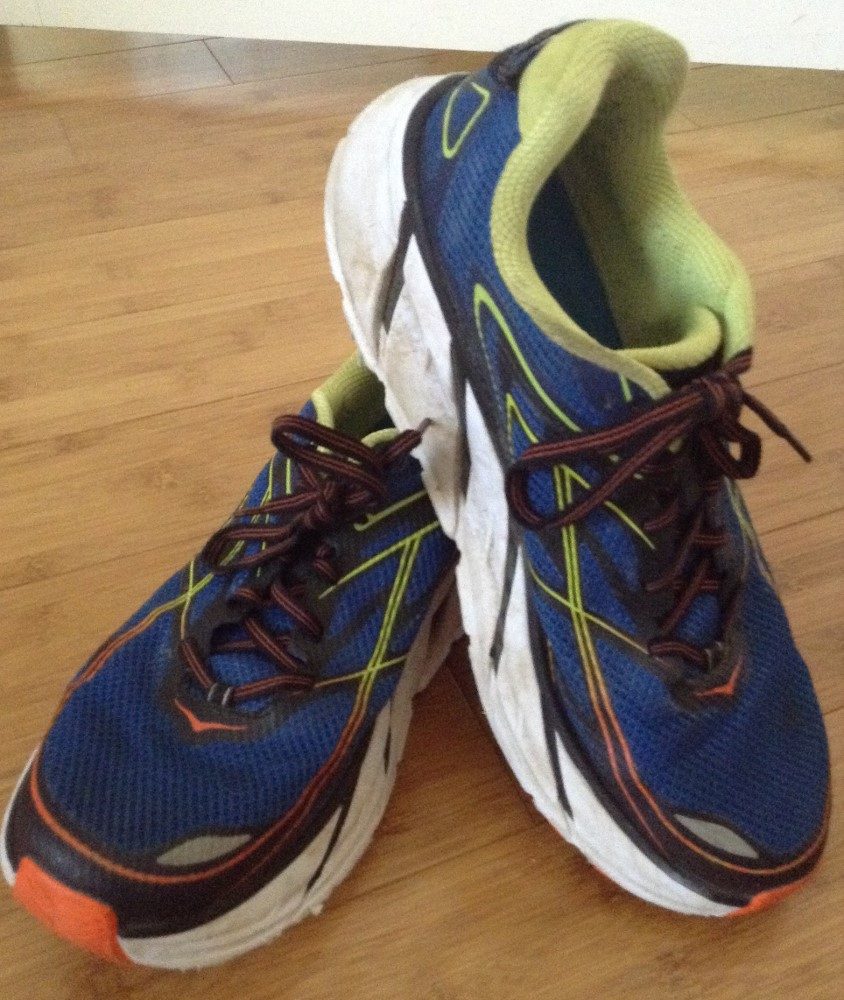 If you don't care what other people think, these are excellent. Hopefully you all reading this don't care about the looks of the shoes you wear.
Why? Because you will be missing out on so much, the shoes wear out and have to be replaced eventually so who really cares? But that is a rant for Twitter later on...
The color options include Midnight Navy/Metallic Gold, Blue/Red Orange, and Silver/Formula One for men. For women, the color options include Medieval Blue/Spring Bud and Blue Jewel/ Neon Coral.
I like them and currently have the Blue/Red Orange color combo, but that was the only option I had when I purchased them at a great sale and love them anyways!
The Fit
This is the first pair of the Hoka One One Clifton series that I have worn.
I love the feel of them so far since they are wide enough to accommodate my wider sized feet due to the wider toe box that Hoka has implemented while allowing my feet to feel secured.
The upper allows for a nice fit with an accommodating forefoot and features a seamless frame construction for supreme and lightweight comfort for anything you use these for.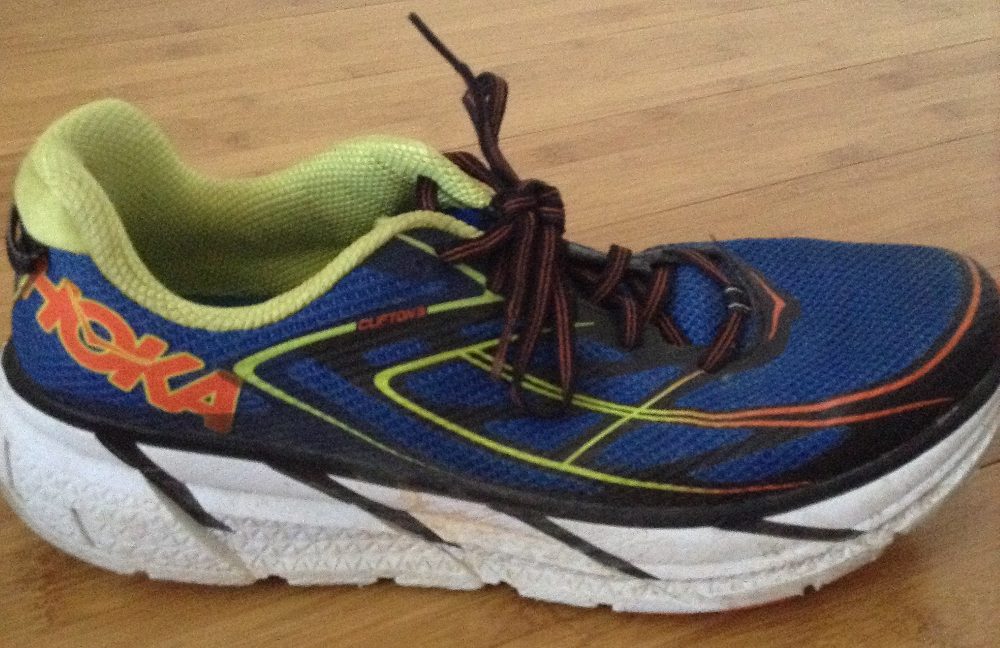 Cushioning
A continued part of the Hoka One One arsenal that has me hooked on them is that cushioned ride that they provide day in and day out due to the EVA foam midsole.
The shoe's sole also tapers up slightly up from the front to the back which allows the shoe to propel you feet forward.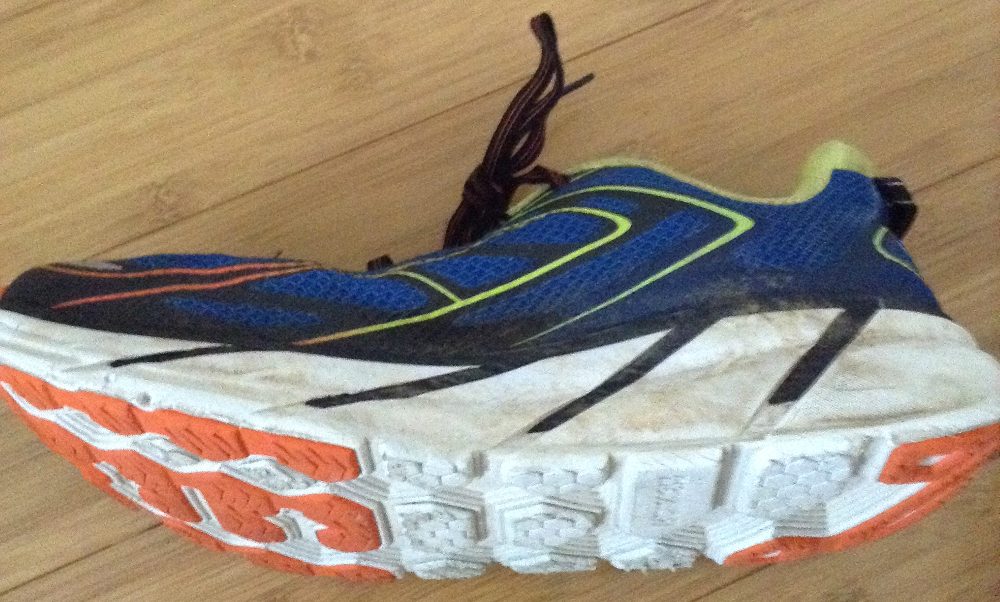 A few things that have truly impress me so far about the shoe is the comfortable ride that is provided throughout the entirety of the run, no matter the distance.
It feels just as cushioned on the last step as it did on the first step.
Durability & Responsiveness
Durability is always a concern with running shoes and these seem very durable from what I have seen and experienced so far.
These shoes also shocked me with the ability to do faster stuff in them.
They are surprisingly responsive which I didn't expect and allows one to do faster paces and efforts, which is nice to have in the arsenal.
Conclusion
In conclusion, the Hoka One One Clifton 3 is a grand slam in my mind!
For the overall ride, it'd be hard to find a shoe that matches the softness and smoothness of these shoes.
The incredible comfort due to the high amount of cushioning while still providing a lightweight and responsive trainer are just a few of the perks of these bad boys.
In the end, when cushioning and having a lightweight feel are your top priorities, look no further than these!