I am here to review the Hoka One One Bondi 4 which can be described as a very cushioned training shoe that can be seen as "moon shoes", "shape ups", or even clown shoes.
Despite the look, the Bondi 4 is a good option if you are looking for a comfy shoe for any type of activity.
A few things to point out from the start is that they do carry a fairly hefty price tag to them and they are fairly clunky as one might expect when taking a first look at them.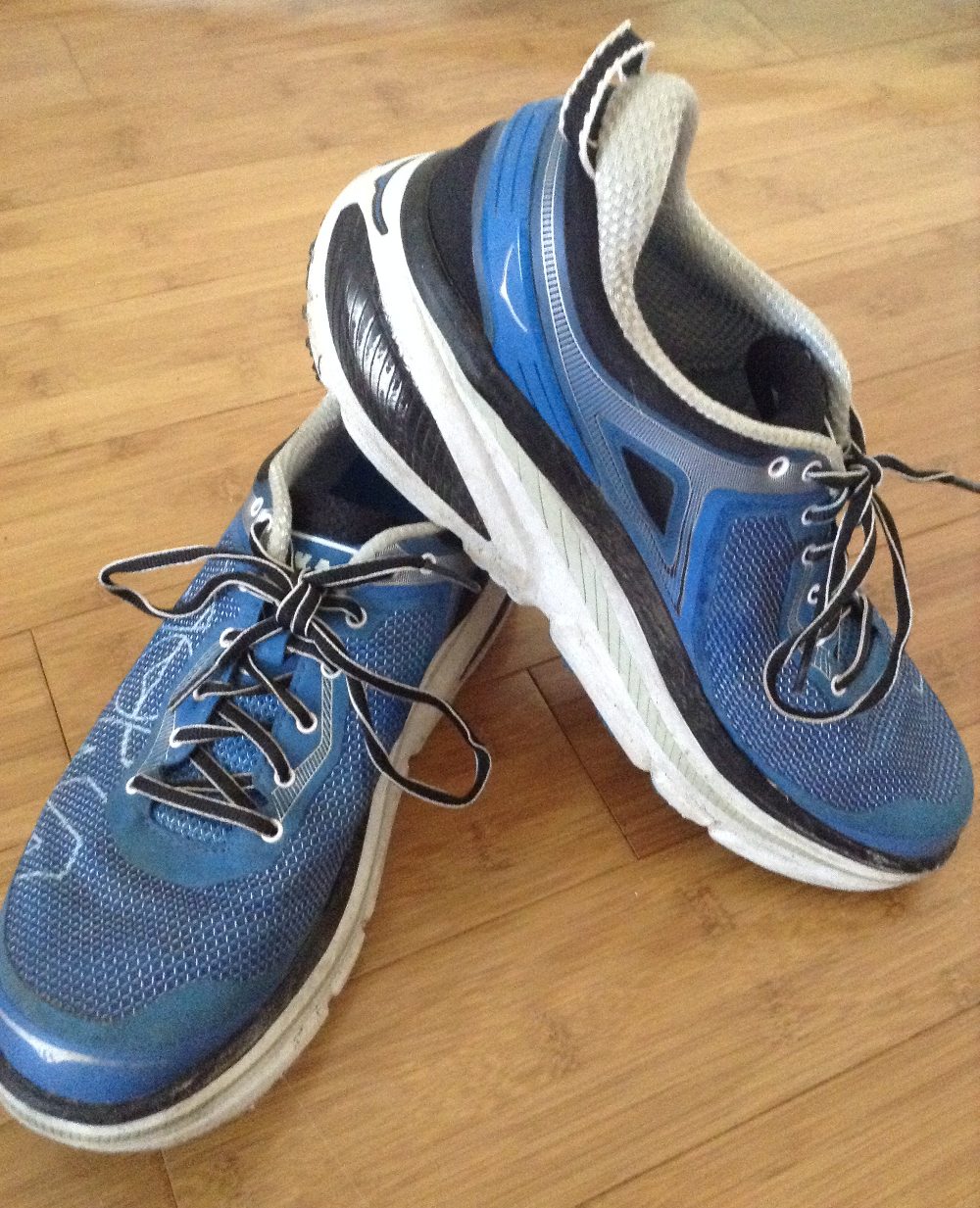 The Look
What can I say about the look of these shoes?
These things are OUT OF THIS WORLD….literally… One might actually confuse these with moon shoes since there is so much cushioning under your feet.
Hoka does not make the prettiest shoes on the market, but the performance of these shoes are incredible. That is what truly matters at the end of the day.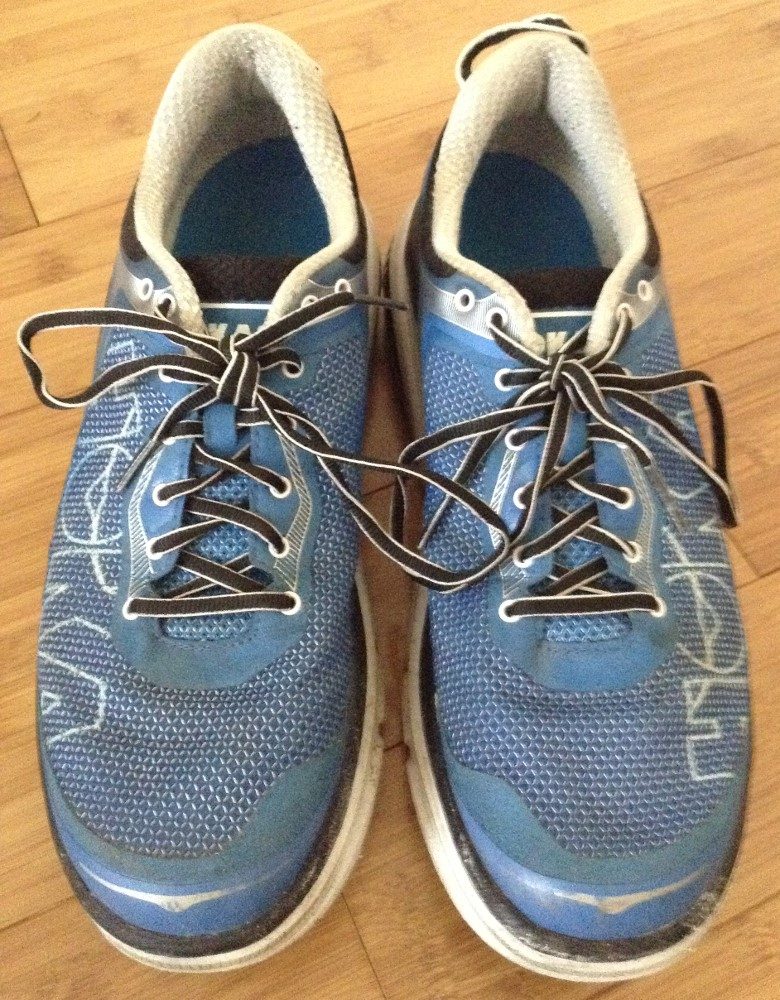 If you aren't launched into space after a few steps in these, I think you will enjoy the ride offered by these Hokas.
These come in a wide variety of colors.
For men, Grey/Citrus/Cyan, Grey/Acid, Directoire Blue/True Blue, Black, Directoire Blue, Grey/Orange Flash are just some of the colors offered by Amazon.
For women, Black, Mulberry Purple/Neon Pink, Hydrangea/Sunny Lime, Deep Teal/Meadowbrook, Grey/Fuschia, Grey/Teaberry, Corsican Blue/Neon Coral, Grey/Hawaiian Ocean are offered by Amazon.
I currently own the Directoire Blue version and I like it a lot.
The Fit
The Bondi 4 is a fairly snug shoe that I enjoyed for the most part.
The TPU External Heel Counter locks the rear section of the foot and keeps it in place between the tongue and collar of the shoe.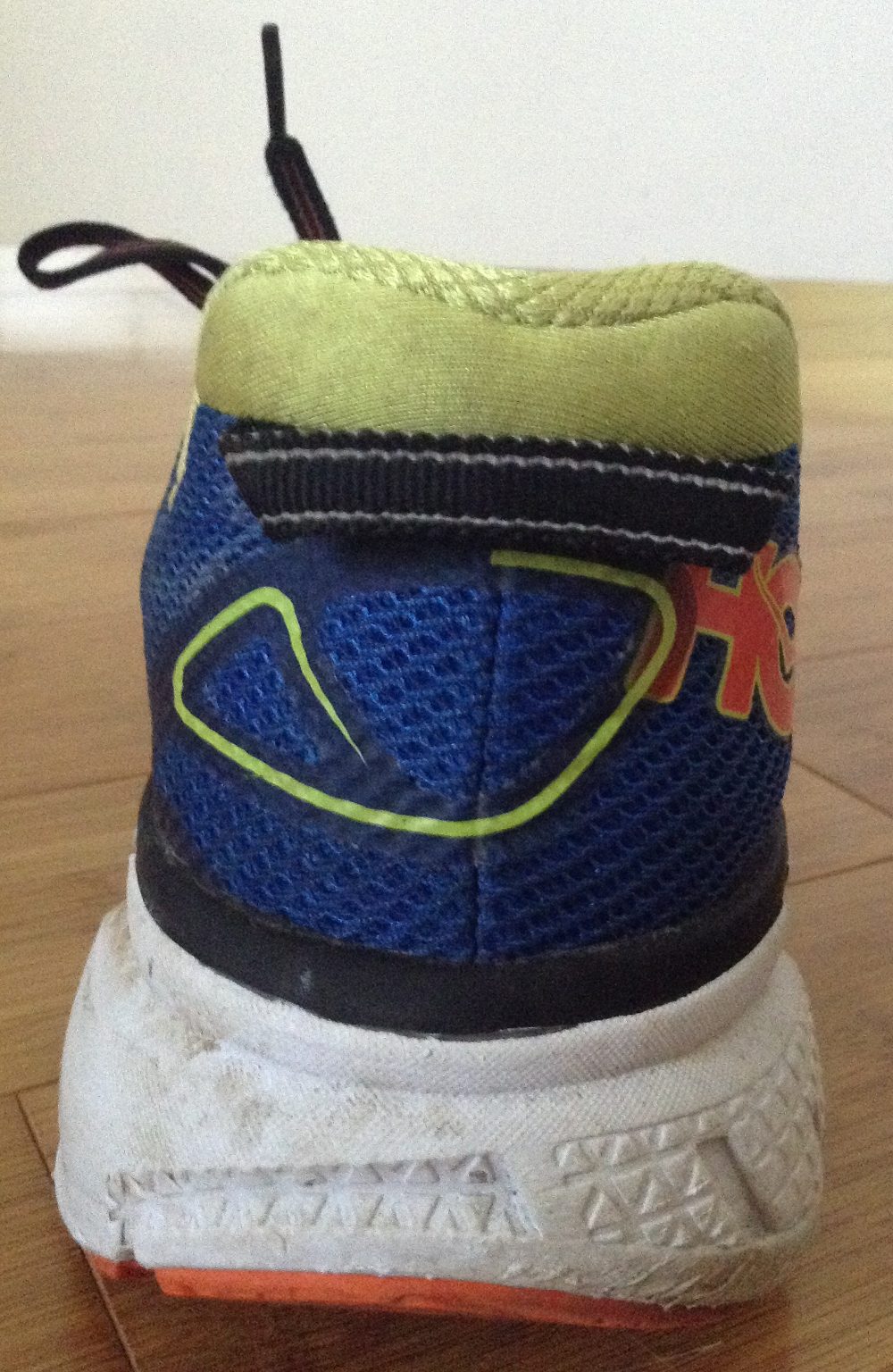 The toe box has been noted to be narrow by some, but I didn't have an issue with the width of the toe box.
The shoe did have some issues with the arch support though. My feet tended to get a lot of nasty blisters right on the arch and were not very fun to deal with.
I don't know if that was just me or if others have had that issue, but I would implore you all to test them out first if you can to get a feel for them. I tended to get the nasty blisters on longer runs (8+ miles) but did not have issues on shorter recovery runs and easy runs.
Durability & Responsiveness
The Bondi 4 seems like it is a pretty durable shoe thanks to all of the cushioning underneath your feet as well as a tough upper that doesn't seem too likely to tear in my opinion.
The shoe does provide a fair bit of responsiveness with each step you take, but the weight is something that will definitely impact the springy responsive feel as the run goes longer and longer.
Long runs can be a struggle due to the clunkiness of these shoes and the shoes feel like bricks on your feet.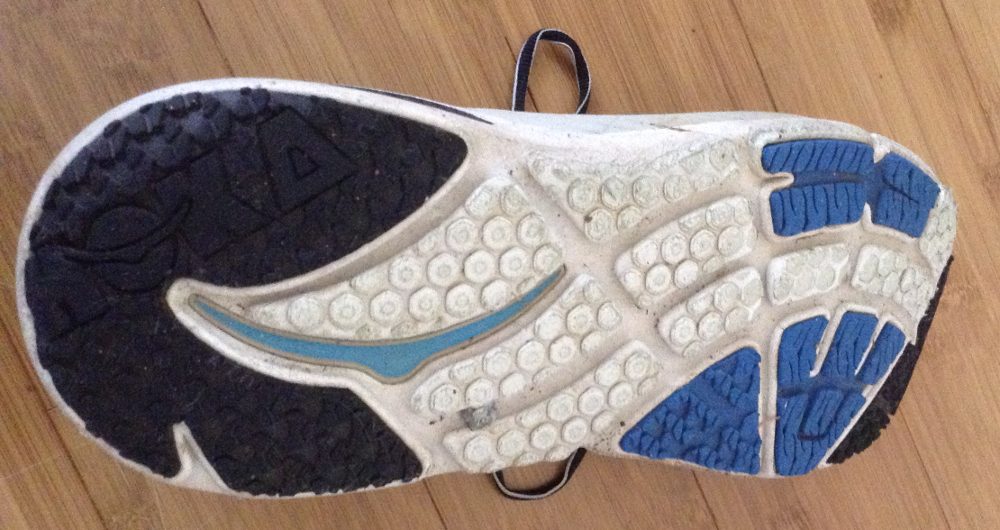 Pros/Cons
Some of the pros to the Hoka One One Bondi 4 is that it is the most cushioned shoe in the Hoka brand, however, with so much cushioning comes added weight.
For a men's US size 11, it comes in at a weight of 11.20 ounces which is fairly heavy.
Some people recommend these for long runs, but I tend to keep these away from really long runs (10+ miles) since these just start to feel very heavy the longer you go on.
More so, there are definitely other high cushioned shoes that can aid on long runs of that nature (Hoka One One Clifton 3 for example).
Conclusion
The Bondi 4 has both its pros and cons as does every shoe.
The Bondi 4 offers an incredibly smooth ride offering tons of cushion for any type of run. However, these shoes are heavier than I expected to be wearing. I would definitely say that the pros outweigh the cons and that these shoes are definitely worth a try if you can find them for a good deal.
If you have to pay full price, I'd recommend trying out the Clifton series or even just bumping up to the Bondi 5 at that point. However, these should drop in price a fair bit so I would try them out if you have not yet.
See for yourself and I hope that this review has helped!