The Mafate Speed 3 from Hoka really lives up to its name as it effectively handles any terrain at any distance and pace. Despite its weight, you can definitely do speed runs in the Mafate 3. And if you're training or racing ultras, it has all the making of a reliable ultrarunning shoe. It's a near-perfect shoe if only it didn't struggle in technical trails, given its limitations on fit.
Pros
Excellent grip
Durable
Hold feet up very well
Offers all-day protection
Well-cushioned
Easy to do speed runs
Spacious toe box
Gusseted tongue
Breathable
Cons
Laces cause pressure on the foot
Lengthy break-in period
Bulky
Hoka Mafate Speed 3: An all-rounder trail beast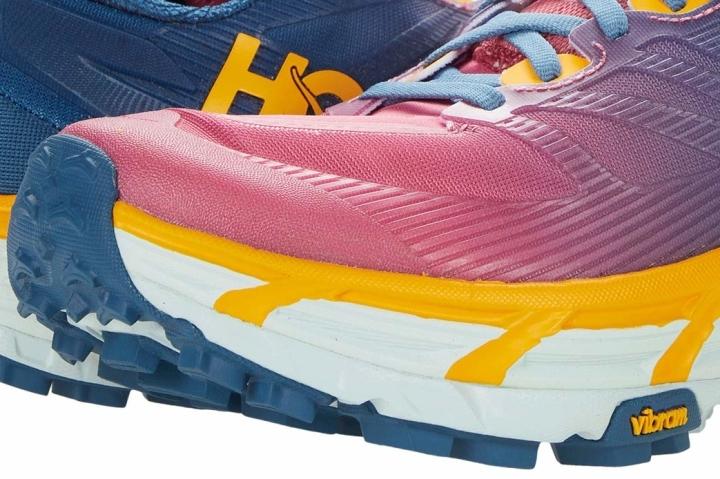 Whether you want to run easy or at speed, you can trust the Hoka Mafate Speed 3. Just like the rest of the Mafates, it's built "rugged and tough," giving you all the protection you need. Add in its snappy and grippy performance, you can do almost everything on the trails with this shoe.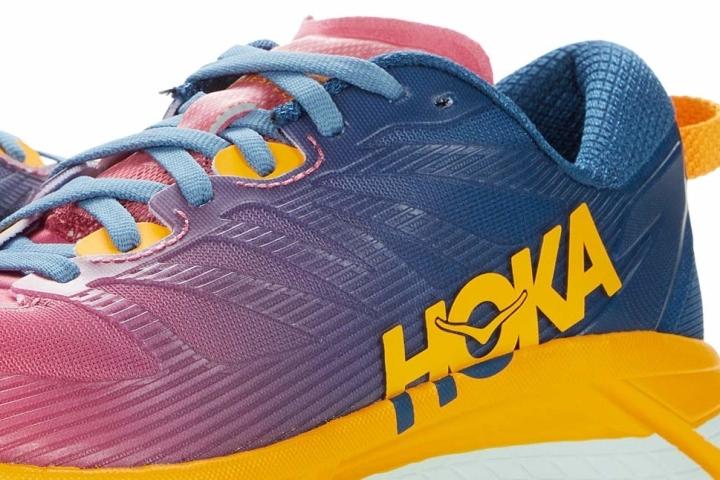 To find out the anatomy behind the Mafate Speed 3's ride, let's break down its composition:
Protection: The Mafate Speed 3 is a maximalist running shoe, and thanks to its copious cushioning, your foot is kept protected from any abrasive and hazardous ground elements.
Responsiveness: With the combination of the shoe's Meta-Rocker (responsible for the shoe's seamless heel-to-toe transition) and the foam's stiffness, a springy ride is created. This also helps drive the runner forward.
Grip: Equipped with a Vibram outsole, the shoe bites well on loose, rocky, wet, and hard-packed surfaces.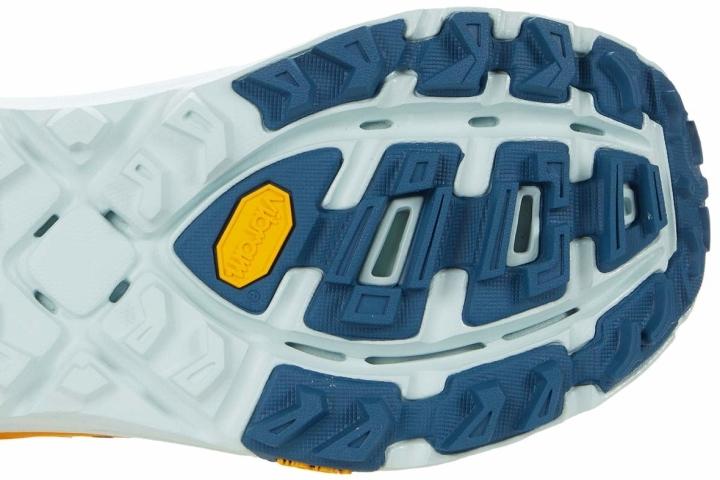 Hoka Mafate Speed 3 vs. 2: "Small but necessary" changes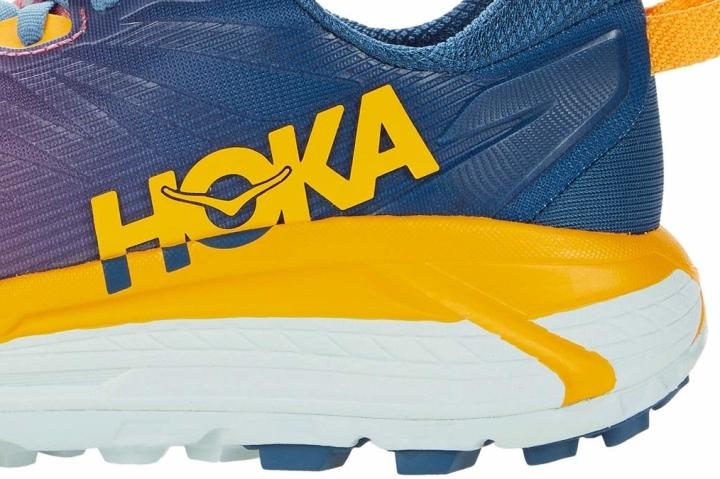 The Mafate Speed 3 has upper upgrades that create more protection and support. More overlays are added to lock the foot in place. On top of that, a sustainably made, dual-layered mesh upper takes over the old versions' Matryx material for better breathability and protection. Lastly, there's more room in the toe box for toe splay.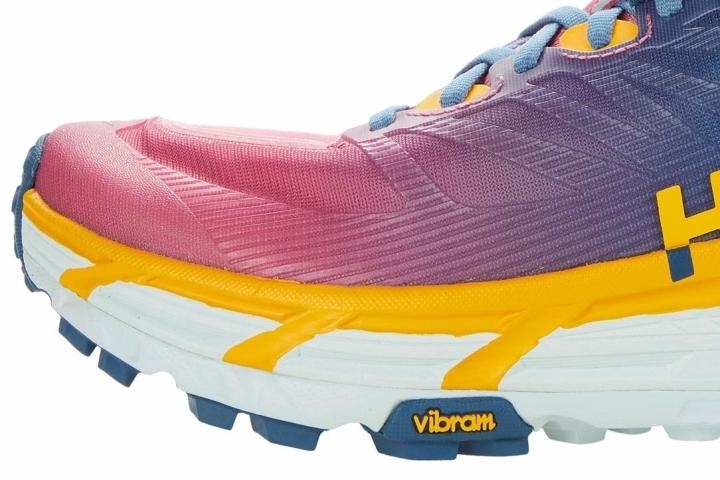 Just like any upgrade, this implies some positives and some negatives. Among the drawbacks are: (1) too much room in the midfoot, sacrificing stability, and (2) weight gain of 0.7 oz/20 grams in men's US 10.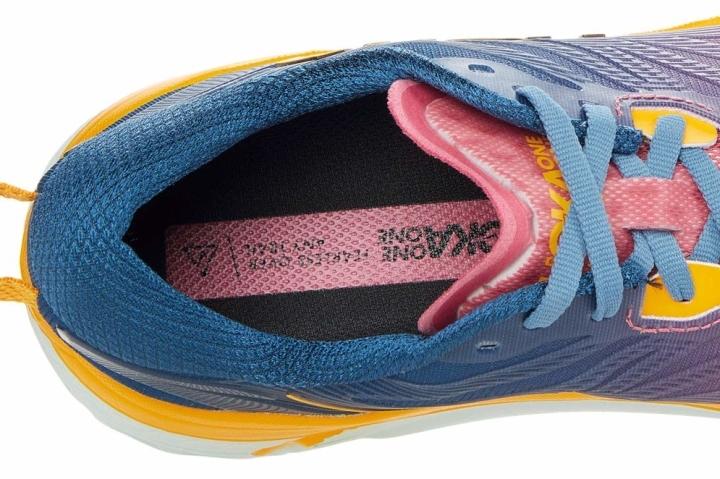 What is it for?
If you're looking for a shoe that can handle the following, considering the Hoka Mafate Speed 3 is a wise choice:
Ultrarunning
Mountain running
Daily trail running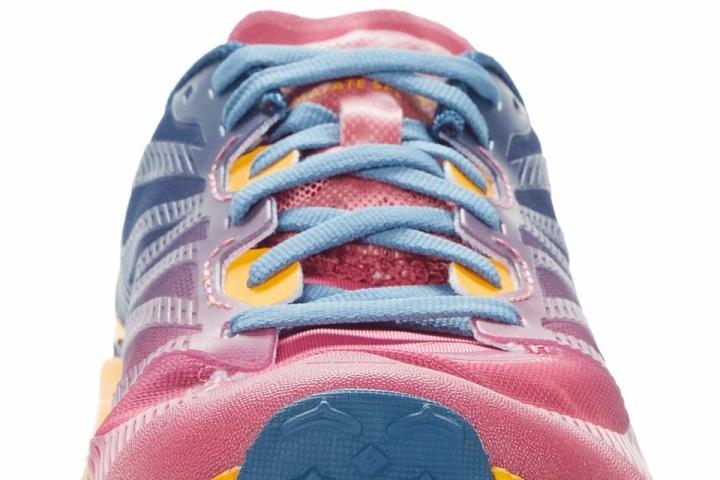 On paper and in reality, the Mafate Speed 3 is a versatile trail shoe that performs on just about any terrain. Where it shines, however, is in ultra distances. Be warned, it's NOT snug enough for highly technical conditions.