Hiring in Portugal: Videographer / Editor / Youtuber
We're a remote team of about 20 people from around the World, and we're looking for a new team member to join us on our journey.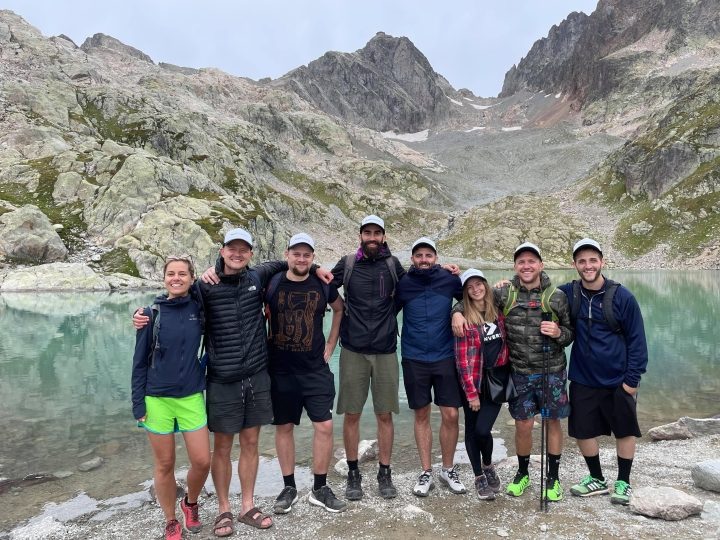 Team photo from our most recent meetup in Chamonix, France.
Your job in a nutshell
Make videos for our site and Youtube.
OWN our Youtube/Tiktok channels.
Build the strategy, tone, mood, style - it must be centered around reviews, mostly.
Create scripts (written reviews are already published, so you don't need deep shoe knowledge)*
Be the face on our videos (example)
Uploading, answering questions, optimizing.
Testing strategies and best practices
*If interested, you can help Ricardo in the lab. He's our man in Aveiro, Portugal. You can see his media and lab testing here.
Why you'll love this
100% flexibility. No rules about when you work.
No deadlines!
1 yearly meetup all paid for by RunRepeat. We've previously been to: Chamonix in France, Istanbul in Turkey, Bali in Indonesia, Some island in Thailand, Copenhagen in Denmark and a few other places.
Minimal bureaucracy and high autonomy. Barely any meetings. I myself have only 1 scheduled meeting per week lasting 10 to 60 minutes.
20 warm colleagues from around the World: Denmark (me), Spain, Algeria, Portugal, Ukraine, Italy, Bangladesh, The Philippines, Italy and Serbia.
Requirements (MUST!)
+2 days/week in Aveiro, 45m south of Porto. The rest can be wherever you do your job the best. I'll pay for relocation if you're interested, and I'll also pay for Airbnb/similar weekly if you have a long commute.
Your life is video/media
English oral fluency - a tiny(!) accent is okay
You into sports and/or running
Full time, ideally. If not possible, apply anyway, but let me know. Side projects are okay
How to apply
Send your 2-5 minute video application to jens@runrepeat.com with the headline "RunRepeat Video Portugal". If you have a CV, attach it to your email. Otherwise, just give me the rough idea of your background in text.
You can upload your application to Youtube/Vimeo/whatever and make it visible only to people who have the link (=me), or attach it directly in the email. I want to:
see you on camera

see your editing skills

get to know who you are and why you'll LOVE this

know what sports you're into, and if you're into running, how much you run
Maybe this is where you belong? Come work with us :)
All the best
Jens Jakob Andersen
Founder of RunRepeat