There is never a dull moment in Hey Dude's Wally sneakers. Commended by men on the go, this ultra-comfy kick makes the outings within the city as chill as possible. There's also its relaxed, dapper style that really gives off a simplistic-yet-captivating vibe. And here's the kicker: you can get this "dope shoe" (as one reviewer calls it) for no more than $60 a pair. Way cool, isn't it?
Pros
Dreamy comfort level
Air-like lightness
Fantastic design
Sturdy
Fast on and off
Supportive
Quite easy to clean
Also fits wide feet
Among the most affordable
Cons
It stretches
No half sizes
Doesn't come in a box
Makes feet look huge
Who should buy the Hey Dude Wally
The Hey Dude Wally is as laidback as it is budget-friendly. Purchase it if:
You want something easygoing style-wise but with a lasting construction.
Slip-ons that give you more than enough support underfoot are what you need.
Lightweight sneakers automatically get a pass for you.
Your feet are somewhat bulkier than normal.
Washer-friendly sneakers take high priority for you.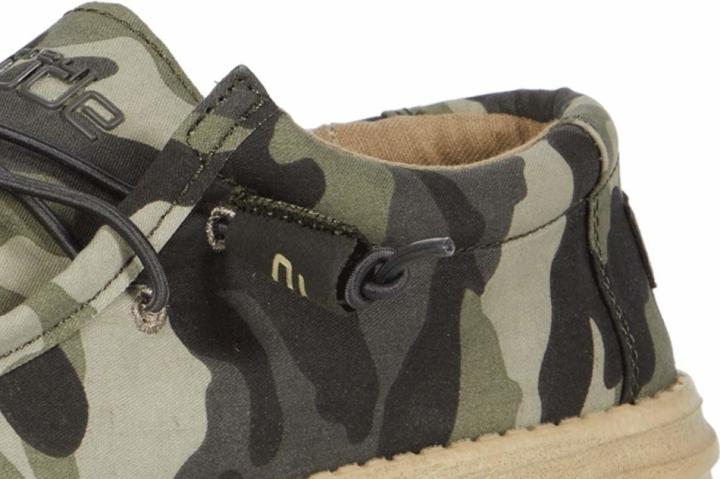 Who should NOT buy it
If you're looking for a no-stretch pair that comes in half sizes, trade the Hey Dude Wally for the Vans Leather Slip-On. Also, check out the Greats Royale—it comes in a box by default and has a slimmer profile than the featured sneaker.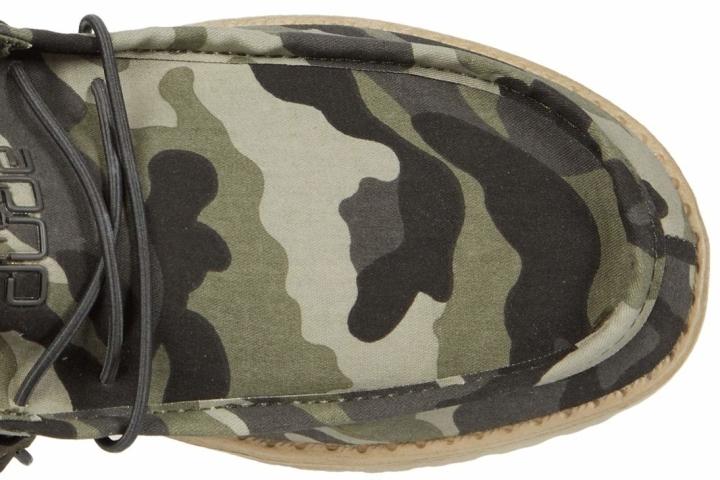 Eye-popping comfort in the Hey Dude Wally
Those who jumped on the Wally wagon are welcomed by extraordinary plushness. Indeed, tons of sneakerheads find its confines very, very cozy, with a reviewer saying that its "comfort level is beyond belief." Another one says that being in Wally is "like walking on fluffy clouds."
Other equally astonishing remarks about its comfiness include:
"Unbelievably comfortable."
"Soooo comfortable."
"Amazing comfort."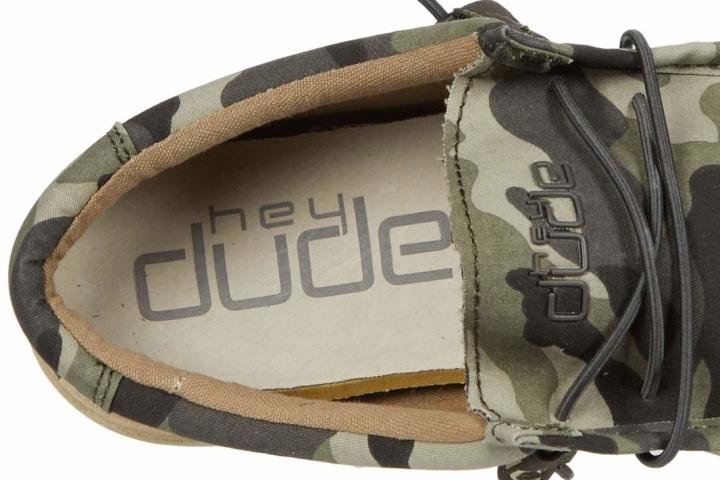 Barely-there rides in every pair
Complementing the Hey Dude Wally's towering comfort level is the shoe's mind-blowing lightness. It's "like walking on air," one owner says. "Super light on feet," says another. Yet another reviewer raves about its weightlessness, saying that it's so light that he needs to constantly remind himself he's wearing shoes.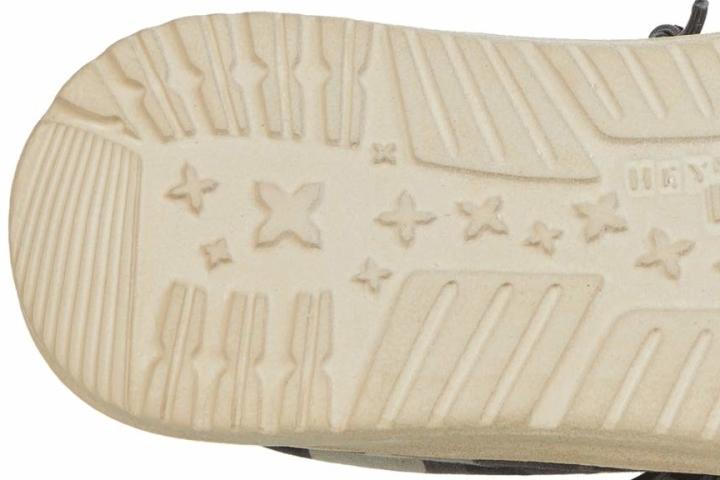 Quite attractive for dudes
When it comes to design, the Wally from Hey Dude is a hit among many male sneakerheads. "I can finally put the Crocs out of sight," says a reviewer who got converted after laying eyes on this chill sneaker, particularly the Camo colorway. Another individual simply calls the featured shoe "very sexy casual!"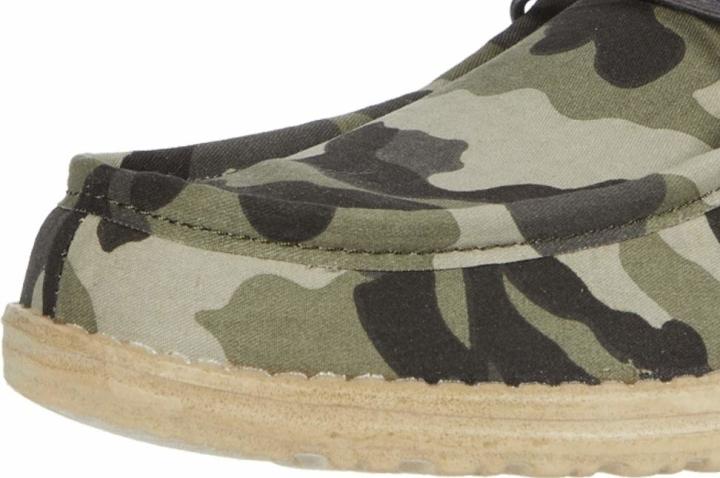 The Wally's solid construction
Many reviewers gravitate toward the Hey Dude Wally for its sturdiness. They find it reassuringly firm despite its minimalist design.
Smooth and easy access
Getting in and out of the Hey Dude Wally is a breeze, according to quite a number of reviewers. Someone who has super-wide feet says he "has no issues sliding in and out of them." Another one says that wearing the Wally is "like putting on a set of bedroom slippers that have style!"
Questionable shape retention
The Hey Dude Wally, based on several reports, stretches out of shape. It "started fitting loose right away," says one sneaker fan. The shoe "stretched out quickly," said another.
But it's washer-friendly
One of the Hey Dude Wally's aces is its easy-to-wash construction. Whether by hand or through the washer, this lightweight sneaker gets clean in no time. Tip: use moderately warm water mixed with a little bit of soap to remove dirt faster.
Hey Dude Wally equals surprisingly supportive
These shoes "provide great support," says an avid Hey Dude fan. It might not look it, but Wally's sole unit has a level of plushness and firmness that makes walking and standing about all day a great experience.
Available only in full sizes
Its lack of half sizes is among Hey Dude Wally's few criticisms. "Wish it came in half sizes for a better fit," says a not-so-amused sneakerhead.
Hey Dude Wally: Not the slimmest-looking shoe in town
Despite its low-profile build, the Hey Dude Wally has a somewhat bulky appearance. It can "make your feet look huge," says the individual who still finds the featured kick great.
Bagged not boxed
A minor issue, perhaps, but the shoe being shipped in a bag and not a box isn't very appealing to some. A verified purchaser has beef with this, saying that if a shoe comes in a bag, its price should be lower.
That being said, this Hey Dude kick is already quite affordable. Compared with the average price of slip-on sneakers, the Wally is $38 cheaper. For other budget-friendly kicks, click here.
The Hey Dude Wally's versatile fit
There are those who adore the accommodating fit of the Hey Dude Wally. One of them was quite concerned that his feet wouldn't fit, but after getting the shoe on, all he could say was, "they are perfect." Another sneaker fan with extra broad feet had no problems slipping in and out of the shoe.