7 Best PUMA Running Shoes For Women, 30+ Shoes Tested in 2023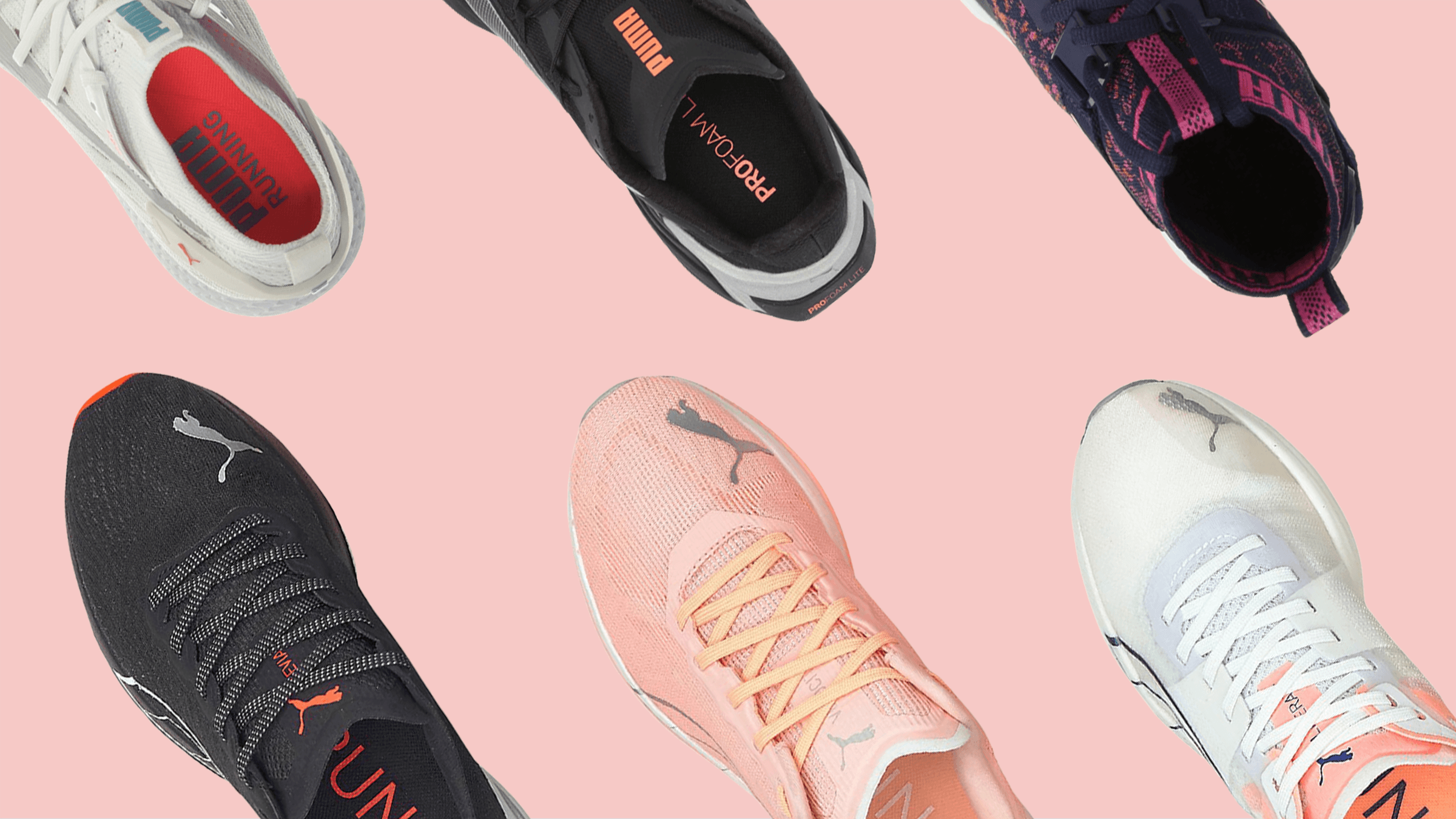 Being and staying fit is important to outdoorsy Janes like you — this we know is true. To that end, sporting the best PUMA running shoes for women is the way to go.
This selection consists of equally remarkable PUMA runners in a variety of subcategories. Whether you're looking for the finest daily trainer, an agile pair for your speedy runs, or something you can wear on casual Fridays, this female-empowering PUMA lineup is for you.
How we test running shoes
Helping female runners wind up with the best running shoes from PUMA is one of the things that keep RunRepeat stay the course of excellence. Our foolproof selection process consists of the following elements:
We don't receive PUMA running shoes for free. Instead, we purchase them with our own funds.
Our testers take these PUMA shoes for several rides to determine their weaknesses and strengths.
We also put these runners through various tests in our lab to measure their cushioning, flexibility, breathability, among other parameters.
To make our reviews on the best PUMA runners even more comprehensive, we factor in opinions from professional testers and experienced runners alike.
As a result, every women's PUMA running shoe gets a CoreScore. This RunRepeat rating system, which gives a score between 0 and 100, is among the key elements that form our selection process.