7 Best Pink Sneakers For Women, 100+ Shoes Tested in 2023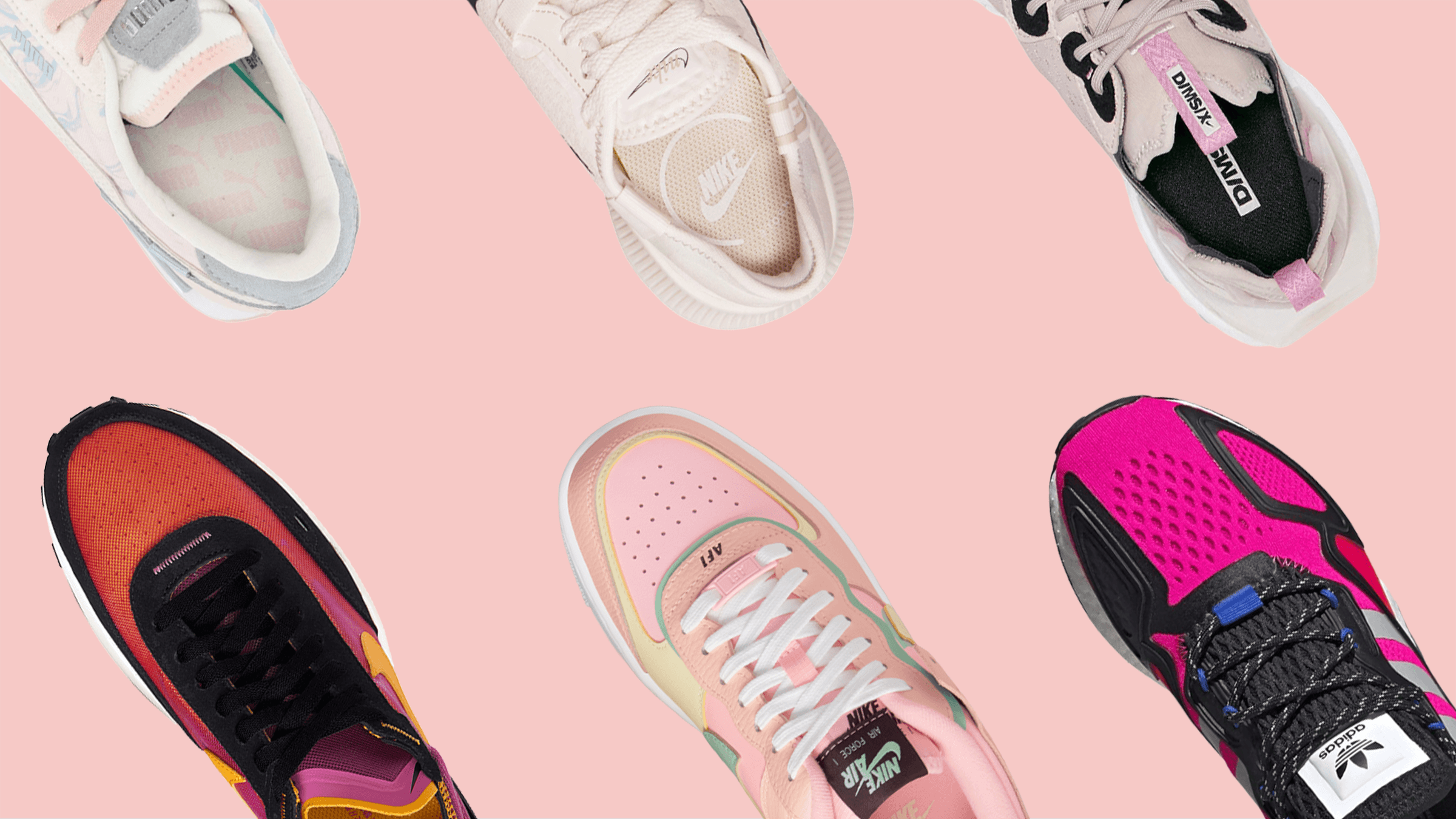 Are you feeling a bit playful and vibrant? Then wearing a pair of cute pink sneakers is the way to go. And if you want the best pink sneakers for women, you've come to the right page. RunRepeat has meticulously reviewed and assessed each one to give you a list of the best women's pink sneakers for this year.
When it comes to our top picks, you can expect to find a few shoes from global brands like Nike and Adidas. But, if you don't care about names and just wish to find a shoe that meets your budget, don't fret because we have that as well. We even have the best overall if you want to know which shoe outperformed the others when it comes to style and comfort.
How we test sneakers
How we select the best pink sneakers for women
While looks matter a lot when it comes to choosing the best women's pink sneakers, there are other things that one must also consider. However, most of them can't be viewed by simply looking at the pictures online. Enter: RunRepeat.
A group of shoe-doting nerds, RunRepeat, is here to give all the must-know details (good and bad) about each shoe. And since that perfect shoe doesn't exist, our top picks are chosen based on the following:
shoes that got the highest ratings based on reviews from experts and users worldwide

sneakers that outmatched the others during our wear-testing sessions and in-house lab assessments
NOTE: The reviewed shoes are bought with our own money to provide you with 100% unbiased reviews.