7 Best Black Sneakers For Women, 100+ Shoes Tested in 2023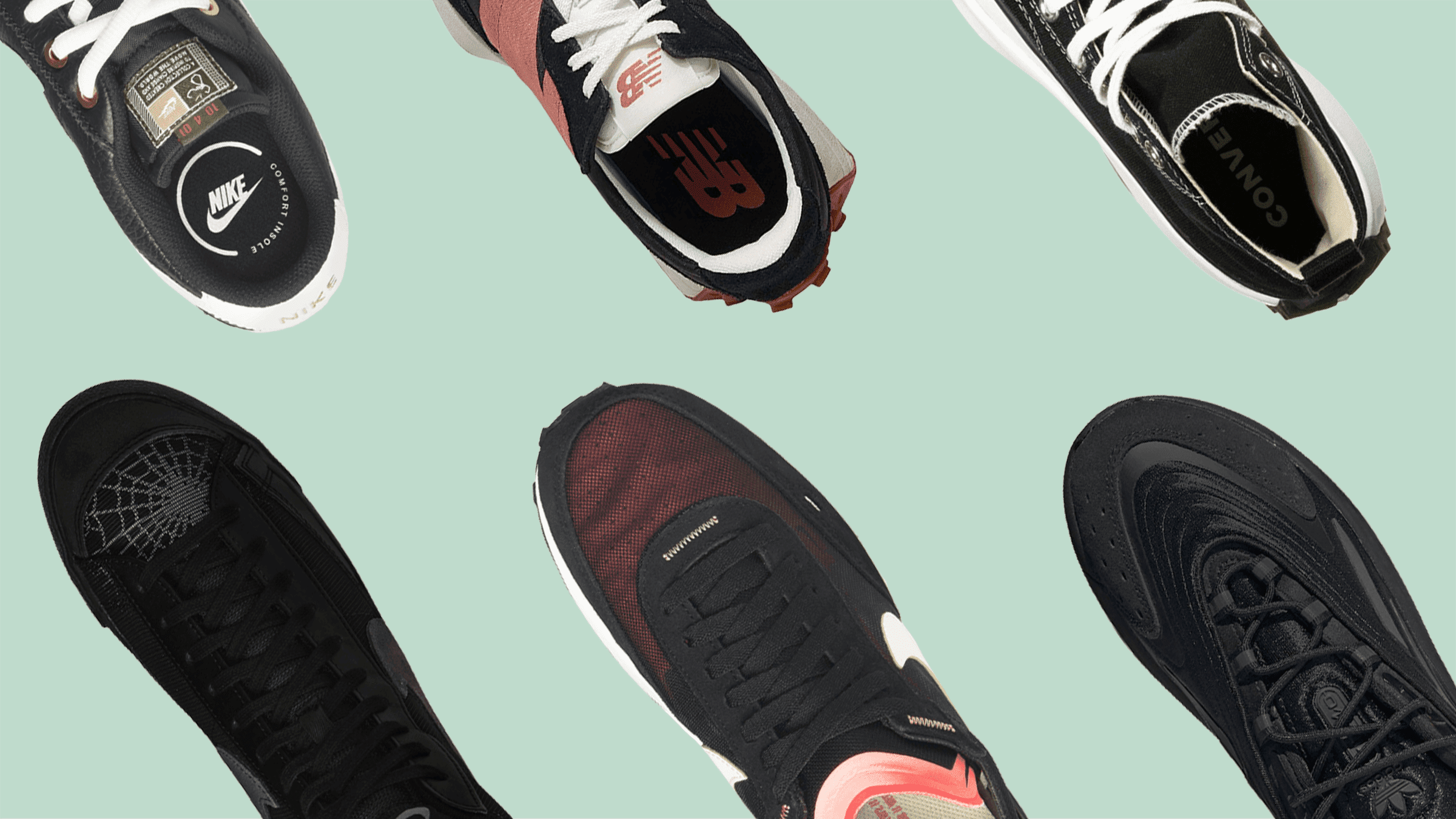 Are you in for strutting your stuff in something smashing without overthinking your entire ensemble? If you're that person, then you'd better horde the best black sneakers for women.
This lineup for you lady bosses out there houses the black beauties you've all been looking for. Indeed, your time browsing here will likely translate to ending up owning the fairest of them all in black in a handful of different categories.
How we test sneakers
The RunRepeat way is the most foolproof of methods that funnel in the crème de la crème in the realm of sneakers. To back that fact, we give you its details:
We don't rely on others to obtain women's black sneakers. No, we buy them with our own funds.
For weeks, we wear these empowering kicks for several days to test their strengths.
Our reviews on these black sneakers for women reflect hundreds of expert and regular user opinions.
This approach then leads to what we call Corescore. Each reviewed women's black sneaker receives this RunRepeat-exclusive rating, which we then use to rank every pair.