7 Best Adidas Basketball Shoes For Women in 2022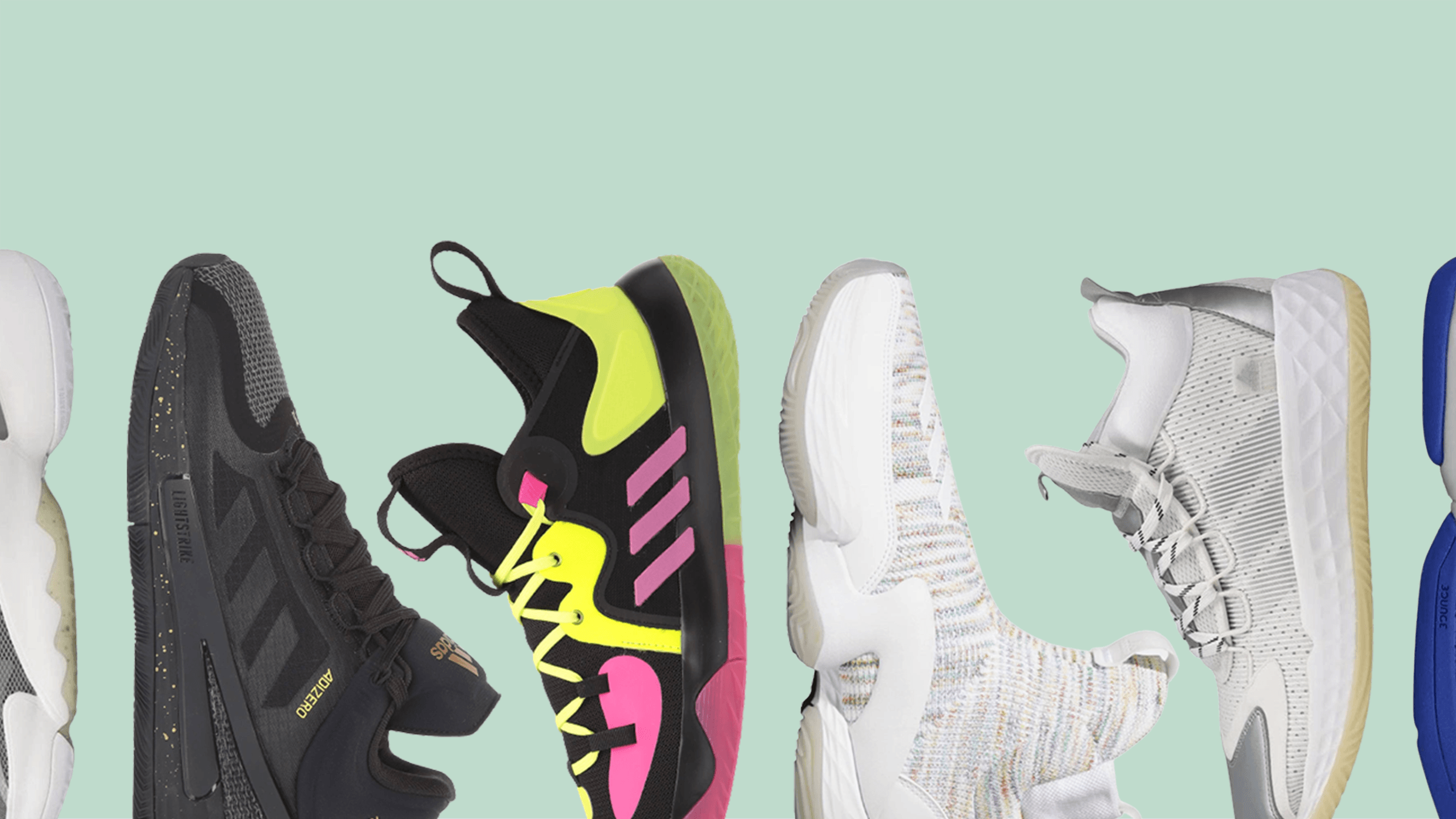 It's about time to breathe new life into your game. The 3-Stripes brand offers women as many amazing options as the men when it comes to performance-ready, confidence-boosting basketball shoes.
Whether you're aiming to get the top spot in the team, or just wanting an eye-catching outfit for the coming sports events, you can explore the latest Adidas basketball sneakers designed for women. Yet again, choosing the right basketball shoes can be as mind-boggling for the ladies as it is for the men.
We can help you with that. We've reviewed 20+ of the best women's Adidas basketball shoes out there. From the very popular Harden Vol. 5 in women's sizing, to Dame 7 and N3XT L3V3L 2020, you can arrive at tip-off with more confidence with any of the top picks we've highlighted below.
How we test basketball shoes
To make our best selections, we do a meticulous testing process to ensure that each model we recommend is really the best in its category. That means performing a lot of real-world wear tests and analyzing all the models inside our RunRepeat shoe testing lab.
To ensure the objectivity of our assessments, we do the following:
We only test the Adidas shoes for women that we buy from our own pocket. This is to avoid any brand loyalty.
We do mechanical tests on each model in our independent lab, wherein each model is cut into pieces and thoroughly examined to the minutest details, such as cushioning, energy return, stability, and many more.
After playing numerous basketball games wearing a particular model, we sit down and discuss our general feedback and the shoe's overall performance, fit, and comfort.
We gather more information from other basketball shoe experts and the consumers at large.
We then get the final score of each Adidas basketball model using the CoreScore system. An overall rating is given ranging from 0 to 100. We give you the shortlist of our best picks.