7 Best White Soccer Cleats in 2022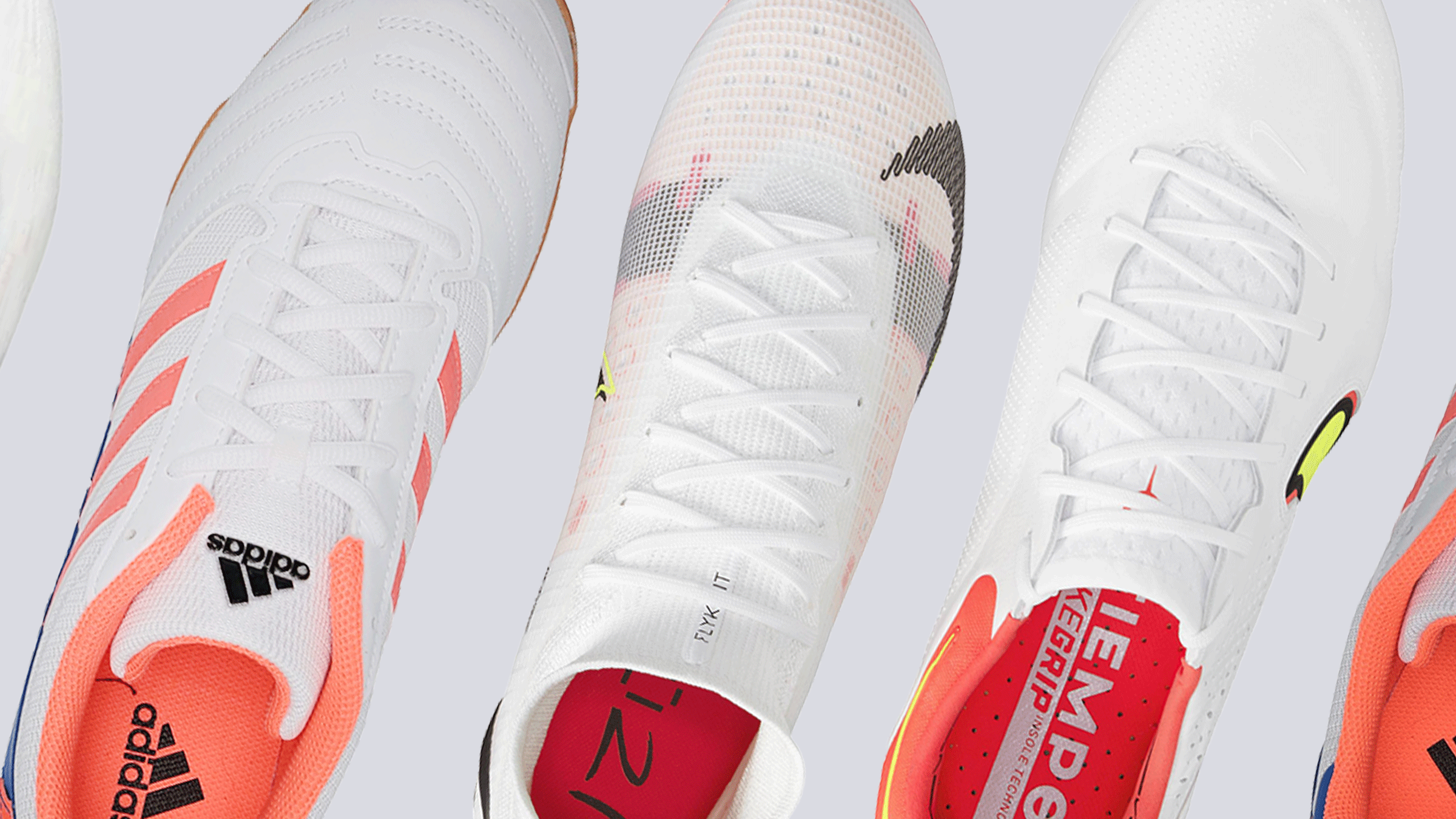 Like black soccer shoes, white soccer cleats are popular because of their neutrality; players can wear with them with any uniform color without looking funny or uncoordinated. Because of this, every soccer cleat model that comes out from powerhouses like Nike, Adidas, and Puma has at least one white version.
Given the high number of white soccer cleats to choose from, picking the right soccer cleats can be overwhelming. To ease your burden, we present here the best white soccer cleats based on our tests and assessments.
How we test soccer cleats
Speaking of tests, we at RunRepeat have measures in place to ensure objectivity and fairness of our assessments efforts. These are the following:
No freebies policy to ensure that we remain free from biases that arise from any form of indebtedness to anybody
No play, no review rule; we don't just wear-test every shoe, we make sure that we play in it to see how it performs
Besides our conciser performance descriptions, we also calculate a Corescore for each shoe. This figure is basically the weighted average of all individual ratings from other experts, soccer players, and even hobbyists.
What are the most popular white soccer cleats in 2022?
What are the cheapest white soccer cleats in 2022?
Other buying guides