3 Best Under Armour Basketball Shoes in 2023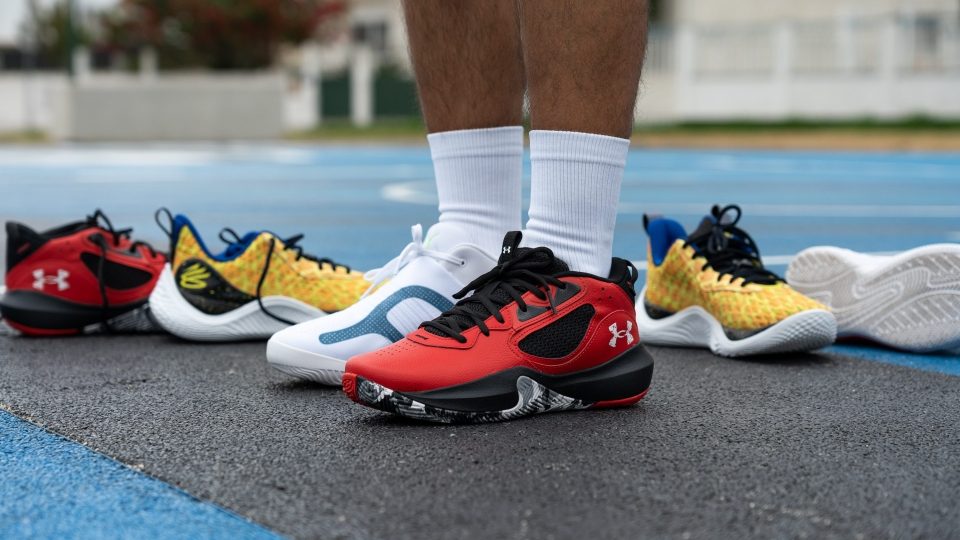 We earn affiliate commissions at no extra cost to you when you buy through us. Why trust us
For many years, Under Armour has been a household name when it comes to sports apparel. They produce merchandise of different kinds, including basketball shoes.
UA Basketball enjoys success even with the presence of rivals Nike and Adidas, and this is largely because of the brand's successful run of Stephen Curry's signature basketball shoes. In fact, Curry shoes have been so successful that the Curry brand has been given an autonomous reign, pretty much like what Nike did with the Jordan name.
Besides the Curries, UA is also a powerhouse with several other basketball shoe releases. We put the UA basketball shoes on our feet and took them into our lab to give you our hot takes and verdict about each of them. We also offer you our list of the notable ones in terms of performance in the court and other categories.
Best Under Armour basketball shoes overall



































What makes it the best?
Quick shifts. Fast and explosive runs. Well-energized jumps. That's what the Under Armour Curry 10 excels at. We believe that guards and players who want to get past opponents, do swift rebounds, and score a lot are the obvious beneficiaries of this shoe.
Pros
Fantastic traction on indoor courts
Pronounced court feel
A lot of spring back
Flawless heel-to-toe transition
Highly breathable upper
Very supportive and stable
Pretty lightweight
Stylish design
Cons
Not suitable for outdoor use
So-so impact protection
Full review of Under Armour Curry 10
Today's best price




Best budget Under Armour basketball shoes

































What makes it the best?
At only $70 per pair, the Lockdown 6 is definitely a lot cheaper than the $134 average for basketball shoes. Besides its affordability, this hoop shoe also brings with it better-than-average durability and a pretty responsive midsole that made the shoe more attuned with nimble movements. All these benefits considered, the Lockdown 6 indeed brings in the best value for money among all UA shoes we've tried.
We performed our standard Dremel test on both the toebox and the heel counter padding, and both got a solid 4 out of 5 for durability. These results are of course good news, especially for the toe-draggers among us.
Using an HA durometer, we ascertained that the midsole tooling is indeed firmer than the usual. The device rated it 30.5 when the average is only 27.9. The firm midsole had some springback effect that made our steps much more efficient.
We would have loved this shoe a lot more if it were breathable. The damp and warm feeling just didn't sit so well with us, or anyone for that matter. The shoe only got a 2 out of 5 in our breathability test after smoke couldn't really pass through the upper freely.
Pros
Affordable
Good impact protection
Wear-resistant materials
Lighter than average
OK for the outdoor court
True to size, good fit
Suitable for all-day wear
Stylish appearance
Cons
So-so grip
Dull cushioning
Not very supportive
Lacks breathability
Full review of Under Armour Lockdown 6
Today's best price









Amazon
Prime & free shipping
Under Armour
Free shipping & returns
Best retro Under Armour basketball shoes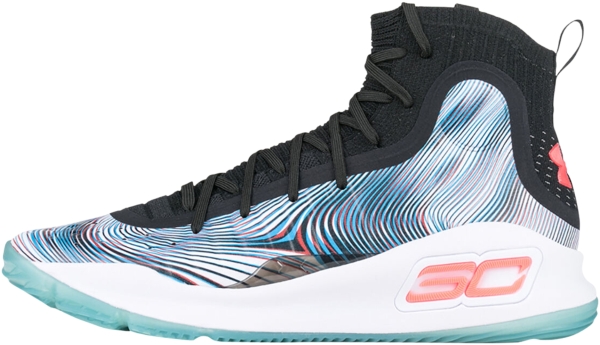 What makes it the best?
With Stephen Curry himself involved in the creation process, it's not a surprise that the Under Armour Curry 4 is judged as biased toward light and fast guards. Explosive players and big men who require a ton of cushioning and support may want to try something else. If you are a casual wearer who is just looking for a stylish sneaker that is comfortable to walk in, the Curry 4 also fits the bill.
Pros
Good court feel
Stop-on-a-dime traction
Molds to the foot
Solid lockdown and containment
Cons
Not for outdoor play
Material feels cheap
Full review of Under Armour Curry 4
Today's best price









Champs Sports
Free shipping & returns
Under Armour
Free shipping & returns
Comparison of the 3 best Under Armour basketball shoes
| | | | | |
| --- | --- | --- | --- | --- |
| Best | | | | |
| CoreScore | | | | |
| Users rating | | | | |
| Experts | | | | |
| Best price | | | | |
| Ranking | | | | |
| Popularity | | | | |
| # of colorways | | | | |
How we test basketball shoes
Determing the best basketball shoes from Under Armour is a task that requires strict objectivity. To remain bias-free, we observe the following:
Say no to sponsorships from Under Armour (and any other brand for that matter). We buy all the basketball shoes using our own funds.
Test the UA basketball shoes in actual basketball games, and on different surfaces if possible. We take our sweet time in playing, evaluating, and examining them so we can report back to you in full detail.
Lay the shoes open inside our lab. As much as possible, we want to see the entirety of the basketball shoes to further analyze them. We also measure the properties of the shoes, like stability, which usually entails four factors: wide base, flexibility, midsole hardness, and heel stiffness. The tools we use for these are a caliper, digital force gauge, durometer, and our bare hands.
Write reviews that are solely based on what we experienced; flattery is not allowed. Of course, we praise when it's well-deserved.