3 Best The North Face Hiking Shoes in 2023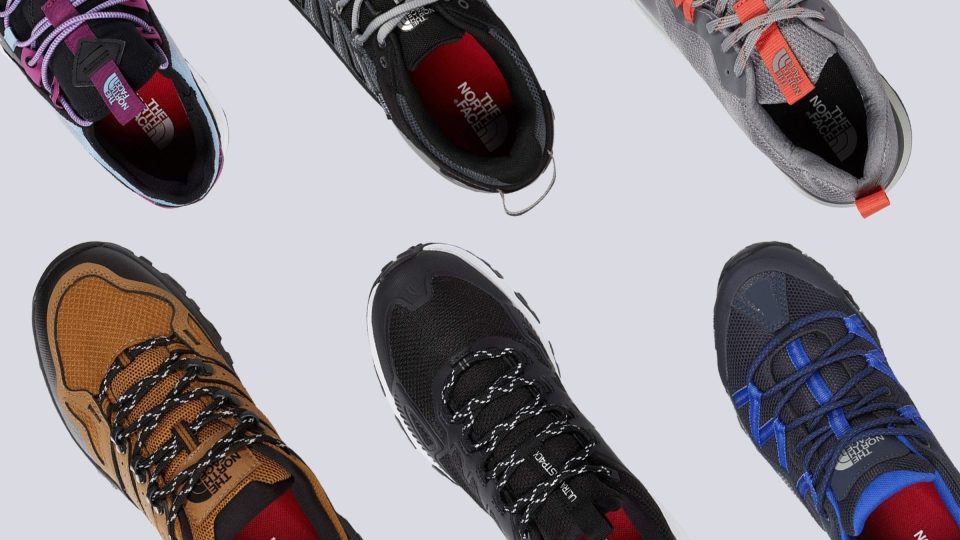 We earn affiliate commissions at no extra cost to you when you buy through us. Why trust us
For over 50 years, the North Face has been producing some of the best quality outdoor footwear on the market. Whether you're searching for heavy-duty hikers that can handle various terrains, or a lightweight model for short day hikes, the North Face brand has you covered.
Some of our personal favorites are made by The North Face. From the Activist and Hedgehog Futurelight series to the waterproof Ultra Fastpack model and Trail Escape Edge, there's a pair for you that can handle all types of day hikes, backpacking trips, and unforgiving trails.
To streamline your best options, we've rounded up and tested The North Face hiking shoes. We made sure that we checked every aspect of the shoe from comfort, fit, support, durability, and even style and convenience. We recorded them all and summarized them in detailed reviews. Take a quick look below at our top recommendations in different categories.
Best The North Face hiking shoes overall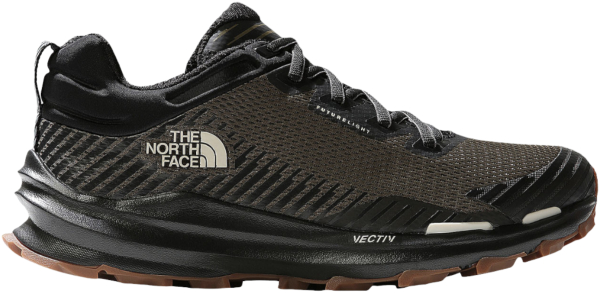 What makes it the best?
It's a mouthful, alright, but The North Face Vectiv Fastpack Futurelight packs a punch in a sleek silhouette reminiscent of sporty sneakers. A charmer on multiple fronts, this lightweight hiker takes you from boardwalks to mildly moldy rocky terrain quicker than you've ever hiked before. And whether or not there's rain involved, feet feel AND look amazing in this kick!
Pros
Superb water protection
Top-tier traction
Breathable
Stable on various surfaces
Mighty comfortable
Gets dry fast
Head-turning design
Cozy in the cold
Cons
Frail outsole
Laces tend to twist
Unruly shoestrings
Full review of The North Face Vectiv Fastpack Futurelight
Today's best price







Amazon
Prime & free shipping
Shoebacca
Free shipping & returns
Backcountry
Free shipping
Sun and Ski
Free shipping
Zappos
Free shipping & returns
Best plush The North Face hiking shoes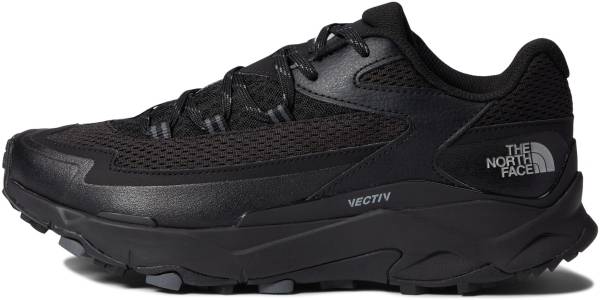 What makes it the best?
With the Vectiv Taraval's step-boosting construction and a kind of comfort that sticks around for hours, it's no wonder why adventurers are quick to call it "worth every penny" or "true to description." Reminiscent of the
Vectiv Exploris Futurelight
when it comes to performance, this kick from
The North Face
takes you to your destination at record speed. And cherry on top? It looks like a dream!
Pros
Mesmerizingly plush
Cranked-up underfoot support
Triple-A grip level
Extra bouncy
Lightweight
Propels you forward
Head-turner
Cons
Frail upper
With break-in
Full review of The North Face Vectiv Taraval
Today's best price





Zappos
Free shipping & returns
ASOS
Free shipping & returns
Best agile The North Face hiking shoes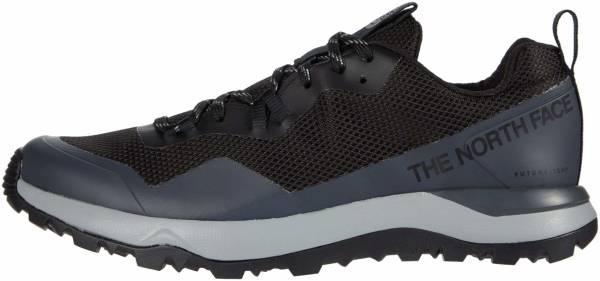 What makes it the best?
Touted for its top-notch comfort, quality build, and lightness – the North Face Activist Futurelight is perfect for anyone looking for a durable hiking shoe for light trekking, day hiking, fast hiking, or everyday wear. Despite its rugged features, this shoe remains stylish and suitable for urban walks. While it may not be the best for wet and slippery trails, the Activist Futurelight does a wonderful job in dry conditions.
Pros
Comfortable
Sturdy hiking shoe
Stylish design
Classic mountain shoe
Very supportive
Breathable shoe
Waterproof
Lightweight
Cons
Insufficient grip on wet surfaces
Full review of The North Face Activist Futurelight
Today's best price

Sun and Ski
Free shipping
Comparison of the 3 best The North Face hiking shoes
| | | | | |
| --- | --- | --- | --- | --- |
| Best | | | | |
| CoreScore | | | | |
| Users rating | | | | |
| Experts | | | | |
| Best price | | | | |
| Ranking | | | | |
| Popularity | | | | |
| # of colorways | | | | |
How we test hiking shoes
For this special guide, we've field-tested each pair of North Face kicks on this list. That means trekking 30 to 50 miles on each model across diverse terrains to determine how the hiker performs in actual backpacking excursions. We also examine at the RunRepeat shoe lab the quality of materials and technologies used in the footwear.
Our selection method involves the following steps:
We invest our own money to purchase The North Face hiking shoes for our wear tests. This guarantees 100% objectivity of our reviews and removes any brand loyalty.
We clock up substantial miles to get a first-hand impression of the shoes' fit, comfort, traction, heel protection, and durability, among others. We wear the North Face kicks on a series of outdoor escapades. We also check how a particular North Face model performs in technical terrains, murky routes, and tougher weather conditions.
We get more useful information by testing them in our lab.

We put them through the wringer. We bend them in our bar clamp, we press a power drill against their uppers, we flood them with water, and we even slice them in half. These are all to quantify or describe how they perform under various conditions.