3 Best Steve Madden Slip-on Sneakers in 2023
Get that relaxed, cool-dude aura with these Steve Madden slip-on sneakers. Designed for comfort, style and convenience, these stylish models are a perfect addition to your regular rotation. While the SM design looks cool and timeless, it's the fit that makes them the pair you "never want to take off."
If you prefer high-top sneakers, in which slip-on construction is uncommon, the SM label is one of the few that produce this kind of design in the market today. Encapsulating urban aesthetics and modern styles, this New York-based company also offers sporty sneakers with a slip-on closure system.
To save you time, we tested and reviewed all the best Steve Madden slip-on sneakers currently available out there. Start browsing our top highlights below.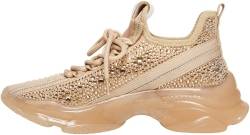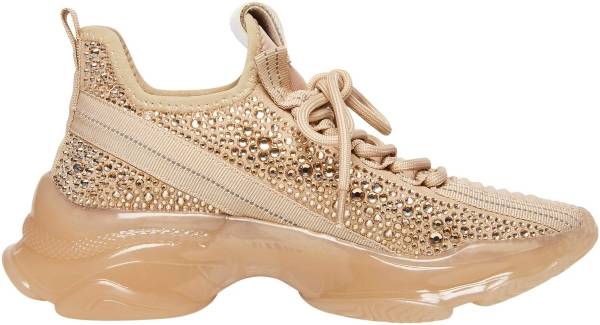 Steve Madden Maxima
No offers available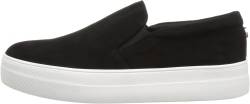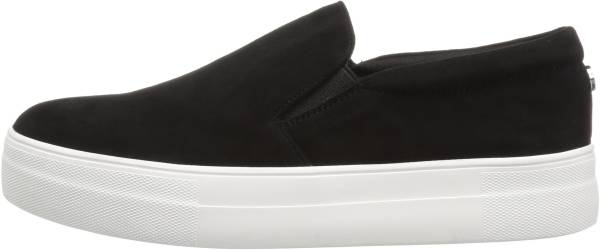 Steve Madden Gills
No offers available
See all 6 steve madden slip-on sneakers
How we test sneakers
We independently research, wear-test, review, and rank all the best SM slip-on kicks for this guide. Each pair is brought to the RunRepeat shoe lab for meticulous go-over. Then a team of wear-testers take them to the streets for real-life performance assessment.
To learn more about our process, here's our approach:
Procure all the pairs of slip-on style sneakers from the Steve Madden brand. To eliminate any bias to our reviews, we buy the shoes with our own money.
When all the SM kicks are thoroughly checked, the testers slip into the shoes for wear and tear evaluation. The test period for each sneaker usually takes 30 days.
We collect all the lab results and in-field assessments from the wear-testers, highlighting on main parameters such as in-shoe feel, overall fit, style, versatility, flexibility, weight, grip, durability, and more.
Get further feedback from thousands of customer reviews.
Consolidate all the gathered data for our in-depth reviews and top rankings.
Finally, we conclude the shoe guide for the Steve Madden slip-on sneakers by giving each pair its performance rating. All key details are also highlighted on the CoreScore.
Best Steve Madden slip-on sneakers overall
Steve Madden Maxima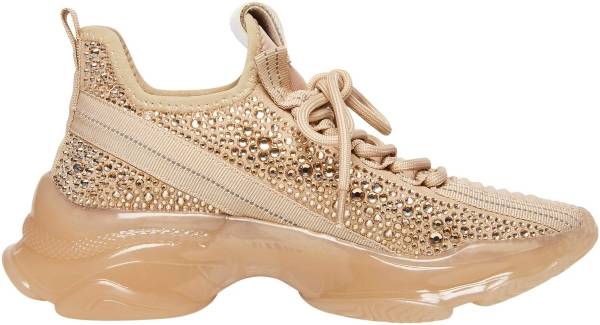 Pros
Comfy
Breathable
Elegant look
Lightweight
Hip hues
Affordable
Verdict
Strut the streets glamorously without squandering with Steve Madden Maxima. This beautiful sneaker is a real showstopper for its glitzy details. It also has a perfect amount of chunkiness and comfort that makes the day-to-day errand of the sneaker fans such a breeze. Level up your everyday wear with the lavish flair of Maxima.
Steve Madden Maxima full review
Best Steve Madden slip-on low top sneakers
Steve Madden Myles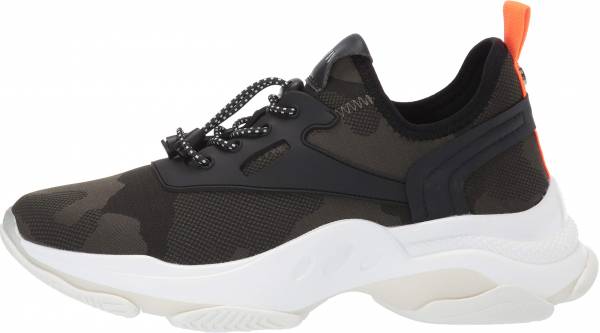 Pros
Comfortable for all-day wear
Matches any outfit
Makes the wearer look tall
Lightweight
Verdict
With its chunky appearance, the Steve Madden Myles may be considered a dad-shoe but is one of the most comfortable shoes from Steve Madden that the majority of wearers have worn. Many users are pleased with how this pair can be worn during date nights and grocery tips and is loved by wearers due to its elevated heel that brings advantage to those who wants to look and feel tall.
Steve Madden Myles full review
Best value
Steve Madden Gills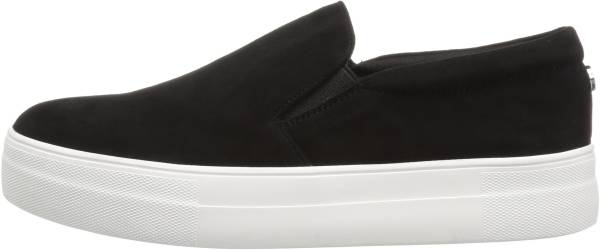 Pros
No blisters
Several on-trend variations
Excellent suede quality
Great platform built
Fits with casual wear
Easy to put on
Easy to put off
Looks chic and smart
Cons
Cracked after several uses
Seam split into the sides
Makes feet sweaty
Verdict
Steve Madden pulls out another easy-to-wear yet extremely stylish kick from its platform lineup, the Steve Madden Gills. The broad variety of designs available which come at a very affordable cost was a carrot for many buyers wanting an easy-to-wear yet voguish-looking slip-on. Whether you pick a suede or leather makeup, the Steve Madden Gills sneaker grants sufficient cushioning for optimum coziness.
Steve Madden Gills full review