7 Best White Tennis Shoes For Men, 50+ Shoes Tested in 2023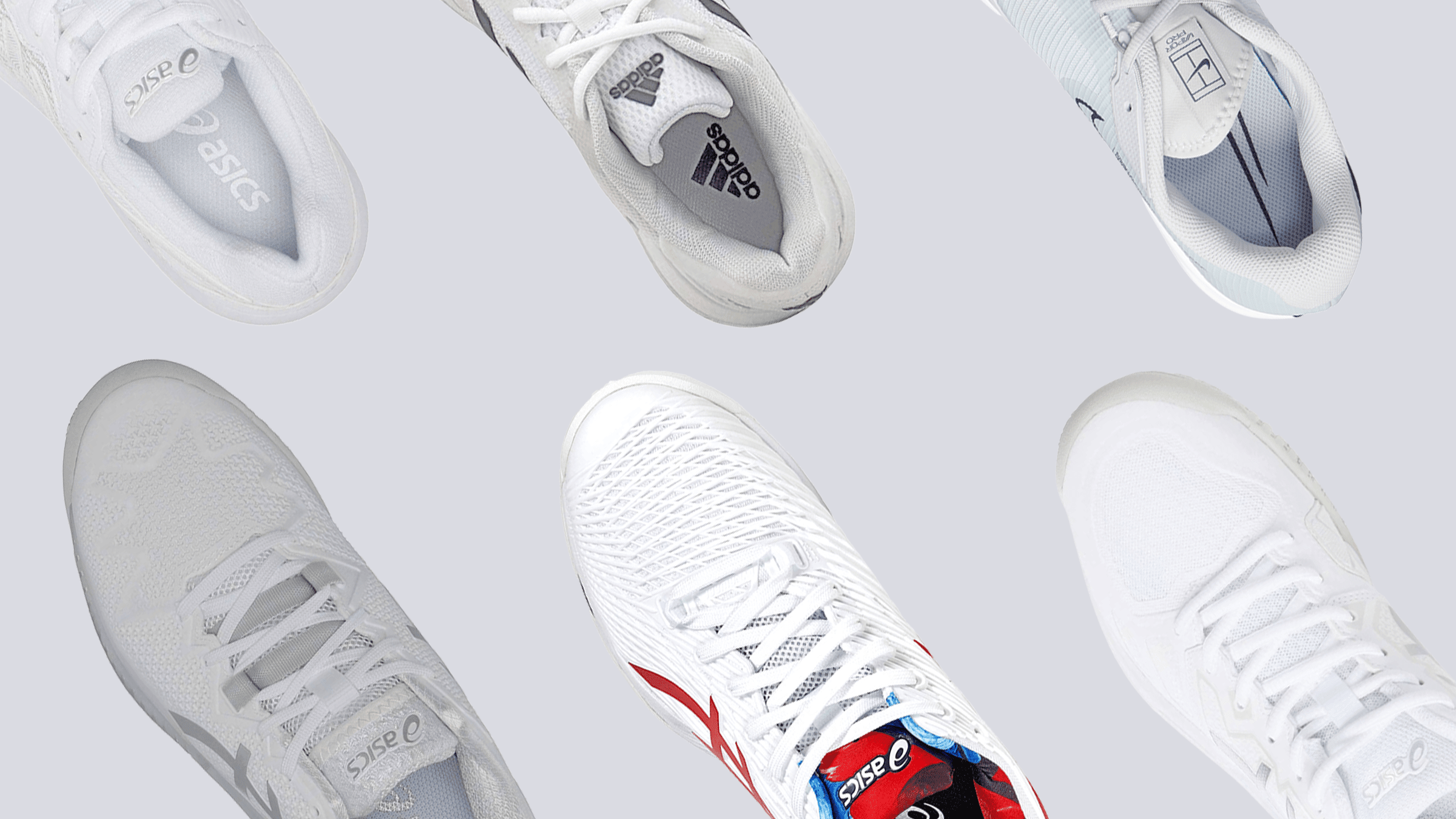 Are you eyeing for the top of the heap, clean-looking white tennis shoes for men? There is no need to sweat it out, as we did all that and more for you. We playtested over 50 pairs to give you an unbiased account of the best shoes across eight sports labels. Our testers spent a minimum of 4 hours a day in the court to complete two straight weeks of drill and serve tests.
Our goal is to precisely give you a guide on the best-performing white tennis shoes. Find out below which shoes are superior based on comfort, cushioning, support, and durability.
How we test tennis shoes
To give a comprehensive overview of each shoe, we scour, collate, and summarize the strengths and weaknesses of every pair as shared by thousands of verified reviewers.
The rated shoes get scaled from 1-100 via our automated Corescore system.
We buy all the shoes while our in-house tennis experts take charge of evaluating and playtesting them.
The superior-performing shoes are highlighted here.