7 Best Skechers Walking Shoes For Men, 30+ Shoes Tested in 2023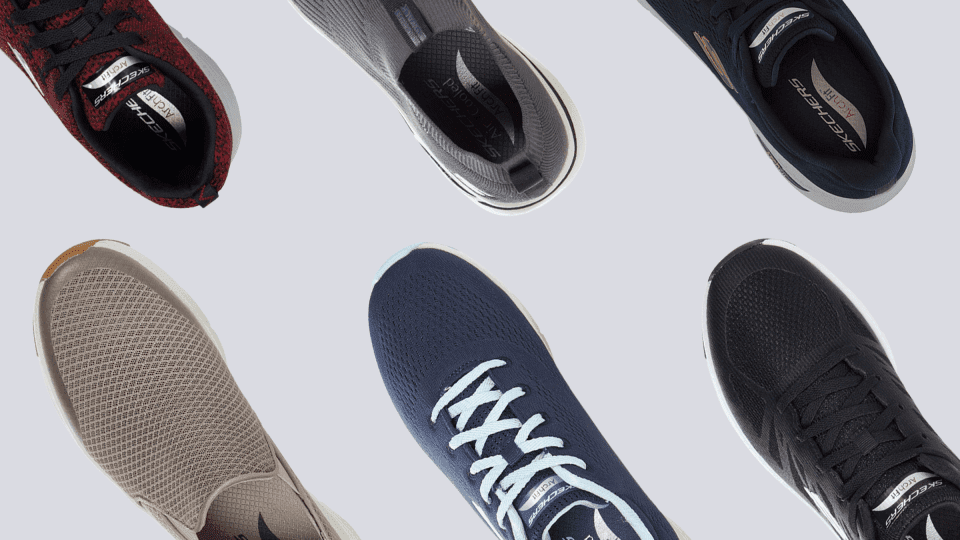 We earn affiliate commissions at no extra cost to you when you buy through us.
Since the 1990s, Skechers has continued to build impressive collections of lifestyle footwear and comfortable walking shoes. Gaining traction for its stylish appeal, cushiony platform, and orthotic-friendly designs, the men's Skechers walking shoes are one of the trusted labels in the market.
If you prefer easy-to-put-on models, the brand offers slip-on walking shoes that are ideal for people with mobility issues, or to those who are always on the go. For more sporty style, their lineup of laced-up walking pieces gets some of the best-rated marks in the database.
Whether you're a longtime fan of the brand or a first-time buyer, we've listed 30+ of the best men's Skechers walking shoes currently available in the market. Check out their respective in-depth reviews and our top picks in various categories.
How we test walking shoes
We've vetted all the Skechers walking shoes for men with care. We take note of their material quality, cushioning system, and overall features. We test and evaluate each model in long walks around city streets, running errands, and traveling. These are the specifics involved:
Purchasing all pairs of walking shoes from Skechers with our own money. This keeps our reviews devoid from any sort of bias and brand influence. We only publish reviews with 100% objectivity.
Assessing each shoe's actual fit and comfort level, supportive features, stability cushioning, and durability by clocking up over 10,000 steps. We then finalize our assessments and overall verdict.
Examining each model through mechanical tests to determine their performance and value. We further test the Skechers models on various surfaces to get insights of their strengths and weaknesses.
Taking into account the feedback from other shoe specialists and reviewing public in general.
To conclude this guide, we've rated all the men's Skechers walking shoes in the catalog. Go straight to the CoreScore to see the final ratings (from 0 to 100) of all the models.