7 Best Purple Basketball Shoes For Men, 40+ Shoes Tested in 2022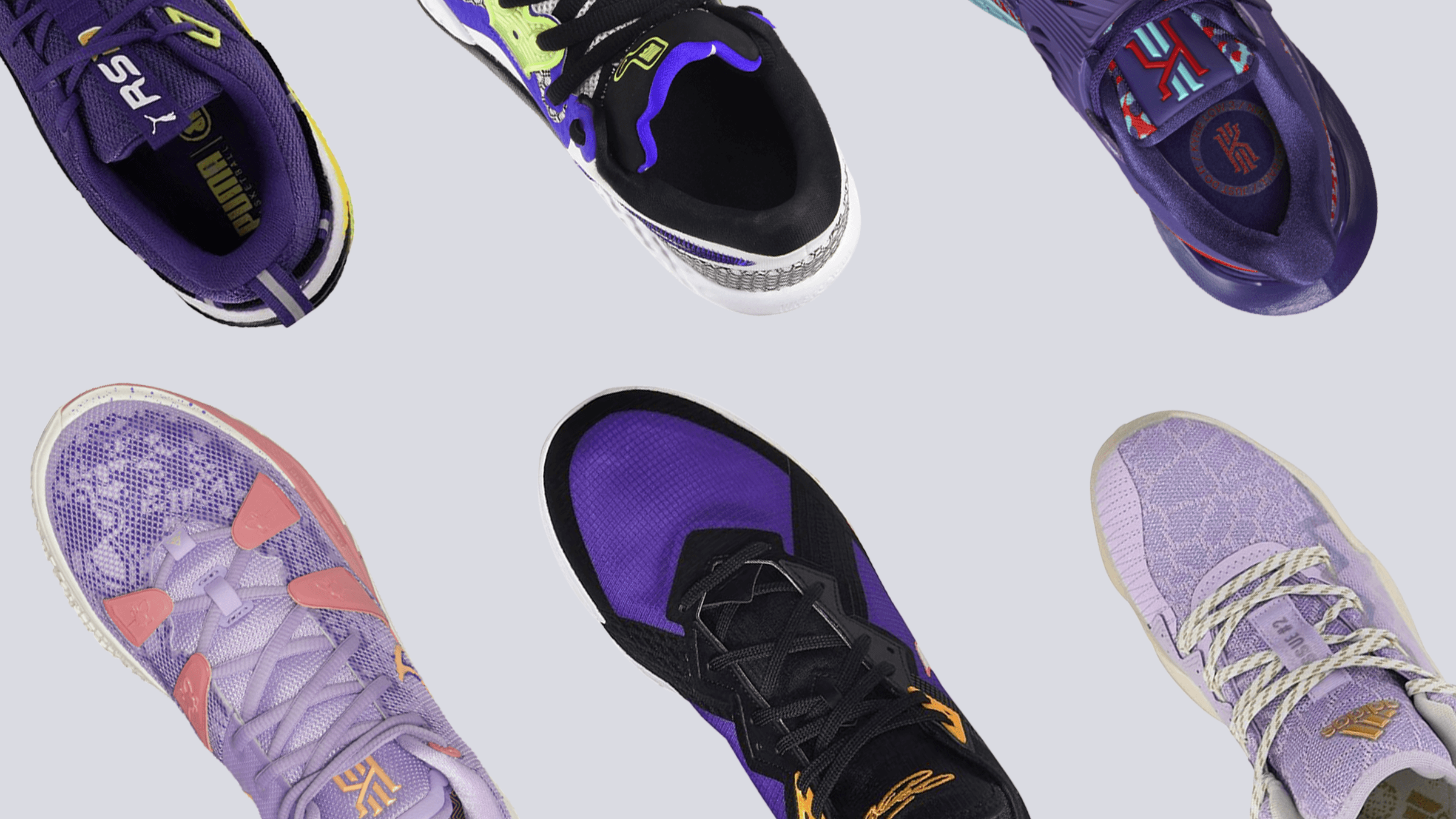 Get that free-spirited look with the men's purple basketball shoes. Made popular by NBA Superstars signature shoes like LeBron, Kyrie, Kobe, and Dame, among other basketball legends, purple colorways are very much in vogue for their stylish and positive vibe on and off the court.
You can also get one to match the jersey color of your favorite teams such as the Phoenix Suns, Los Angeles Lakers, Charlotte Hornets, and the Sacramento Kings. Whatever reasons you have for selecting the color, you have so many options available out there across different brands.
To narrow down your search and save you from all the hassles, we've reviewed 60+ of the best purple basketball shoes for men. After thorough testing, we've featured the highest-rated shoes for your quick reference.
How we test basketball shoes
To make the best selections, each model in the database has to prove its real worth. We've closely checked and rechecked every parameter of the shoe inside our RunRepeat shoe testing lab. We also have a team of former pros and regular fans of the game trying out the shoes in several good games of basketball. The entire process includes:
Purchasing all the men's purple basketball shoes using our own personal funds. We do this to ensure the objectivity of our reviews.
Performing mechanical tests in the lab, and even cutting the shoes open to carefully measure and analyze 30+ parameters of each model like midsole softness, energy return, ankle support, durability, grip, and many others.
After each on-court wear-testing session, our players are taking notes of their personal impressions and feedback.
We also gather other useful data from various experts in the industry, as well as from regular players who use the shoes.
We get the final verdict using the CoreScore system. Based on aggregated facts above, an overall rating from 0 to 100 is given on each model on the list.