6 Best Puma Basketball Shoes For Men in 2022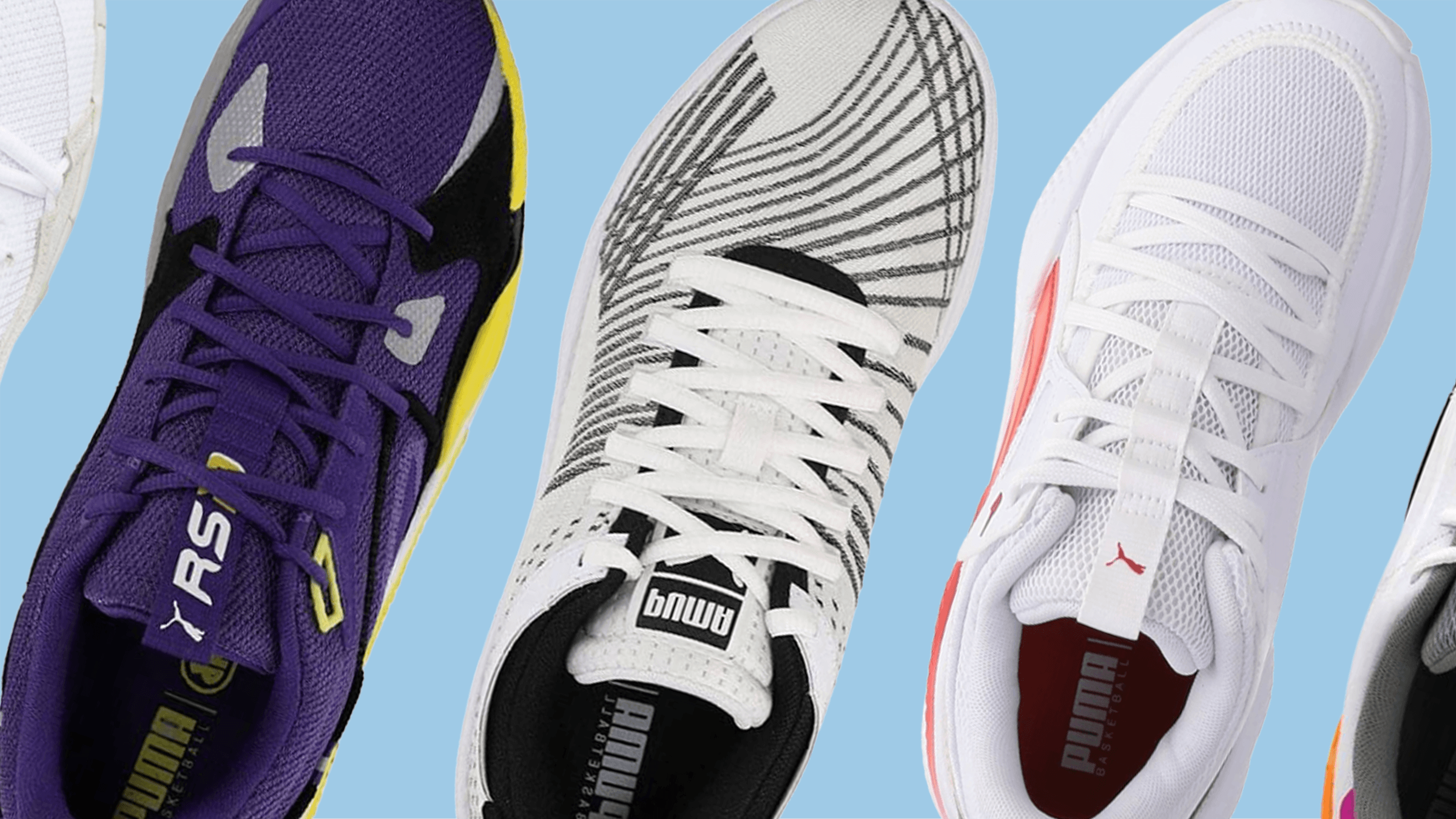 After years of absence in the basketball scene, Puma made its come back in 2018 with the modernized version of the classic Clyde Frazier's signature shoe – the Puma Clyde Court Disrupt. It was pretty much well-received by Puma fans for its innovative technologies, design, and performance.
True to its reputation for speed-craft, the remarkable lineup of Puma basketball shoes for men reflects the spirit, style, and panache of the speedy NBA legend Walt "Clyde" Frazier. Whatever position you're playing on the court, if you need a bit of boost in speed, you are truly in for a treat.
We've reviewed 10+ of the best men's Puma basketball kicks available in the market today. After rigorous testing, we've highlighted our top picks for your browsing convenience.
How we test basketball shoes
Ranking the Puma shoes requires serious testing. Each model on this list actually performs well on various wear tests. For a more scientific approach, we bring all the shoes to our independent RunRepeat shoe testing lab for mechanical tests and analysis.
To give you 100% unbiased reviews, here is how we do it:
We personally buy all the men's Puma shoes using our own money. This makes sure we don't owe any brand loyalty.
We cut all the models into pieces and carefully examine 30+ parameters of each pair such as the midsole cushioning, upper construction, stability, traction, ankle support, and many others.
We do wear tests on each model play games of basketball and take notes of their on-court performance.
We also collate helpful data from other shoe experts and the regular players who use the Puma shoes.
For the final verdict, we input all collected data into the CoreScore system. After calculating all variables, an overall score is given on each pair of Puma shoes that ranges from 0 to 100. We then feature the highest-rated shoes for quick reference.
What are the most popular men's Puma basketball shoes in 2022?
What are the cheapest men's Puma basketball shoes in 2022?