6 Best Jordan Basketball Shoes For Men, 90+ Shoes Tested in 2022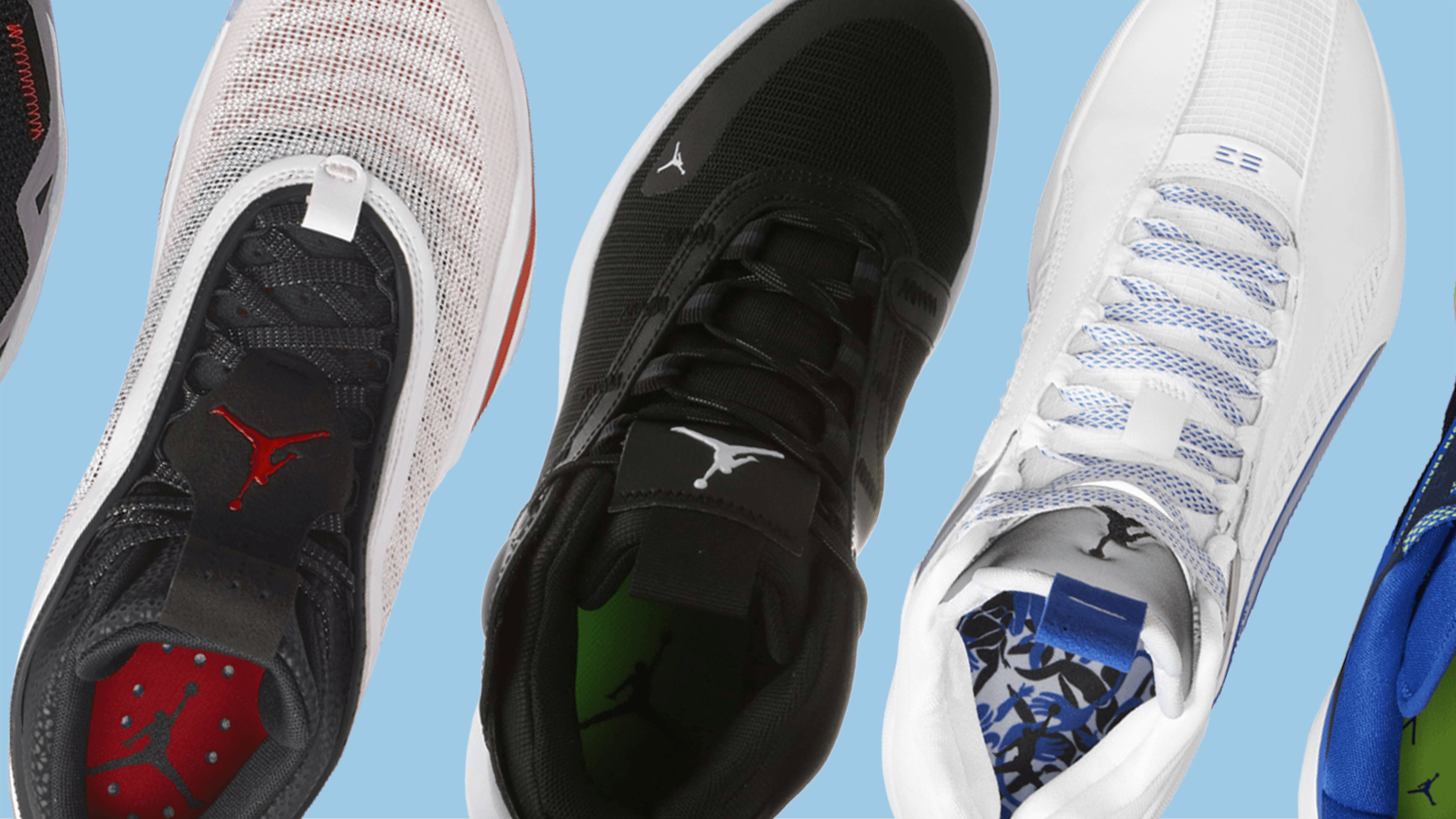 Whether you want to be flashy on the court or show your B-ball style across campus, wearing the Jordan basketball shoe is the way to do it. Known for its great blend of iconic design and Nike-engineered technologies for high performance, getting one for hoopers like you is a must.
From the OG Jordan signature shoes to the more contemporary Jordan Westbrook and Jordan Zion models, you have an abundance of amazing options that deliver on both aesthetic, visual appeal, and excellent performance.
To help you save time choosing the perfect Jordan shoes, we've handpicked and tested 90+ men's Jordan basketball shoes. Picking the best of the best among them requires rigorous testing. Fortunately, we have the right people and facilities to do it.
How we test basketball shoes
To make our fantastic selections, all the Jordan models on this list are thoroughly wear-tested and examined inside the RunRepeat shoe testing lab. We also use our own experience and knowledge about the basketball shoe market to come up with 100% No-BS reviews for our audience.
Here's our approach:
We personally buy all the Jordan basketball shoes using our own money. This makes sure that we have the freedom to stay unbiased and honest in our reviews.
We bring all the models to our independent lab and cut them into pieces. We then measure and analyze 30+ essential parts of each pair of shoes such as the upper construction, cushioning system, durability, ankle support, and grip, among many others.
We test the shoes to determine their actual real-world performance on the court by playing basketball games.
We gather more useful data from other trusted basketball shoe experts and regular users of the Jordan shoes.
For the final verdict, we use CoreScore to calculate all the aggregated data above. An overall score is then assigned on each Jordan model ranging from 0 to 100.