7 Best Climbing Shoes For Beginners, 60+ Shoes Tested in 2022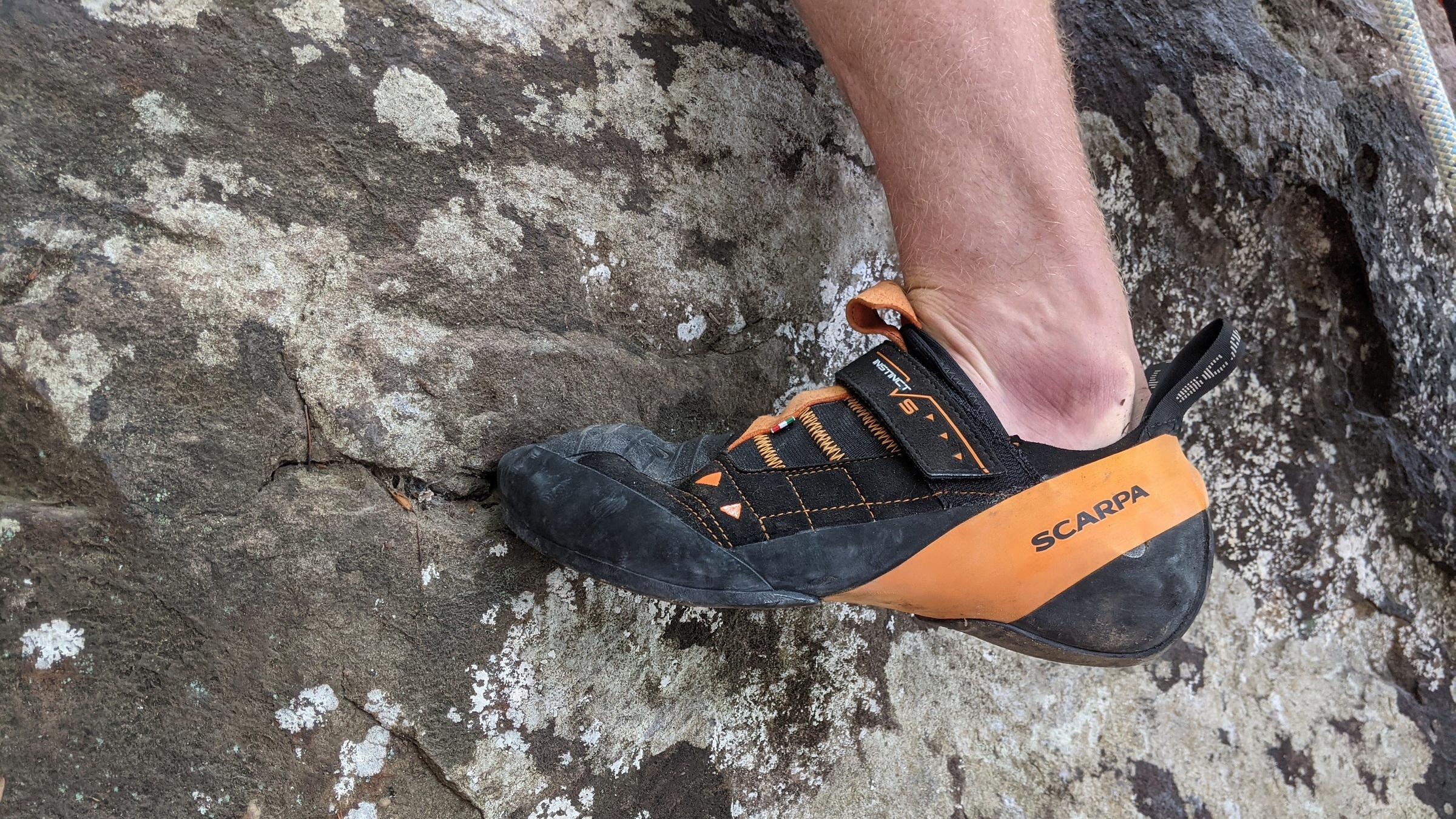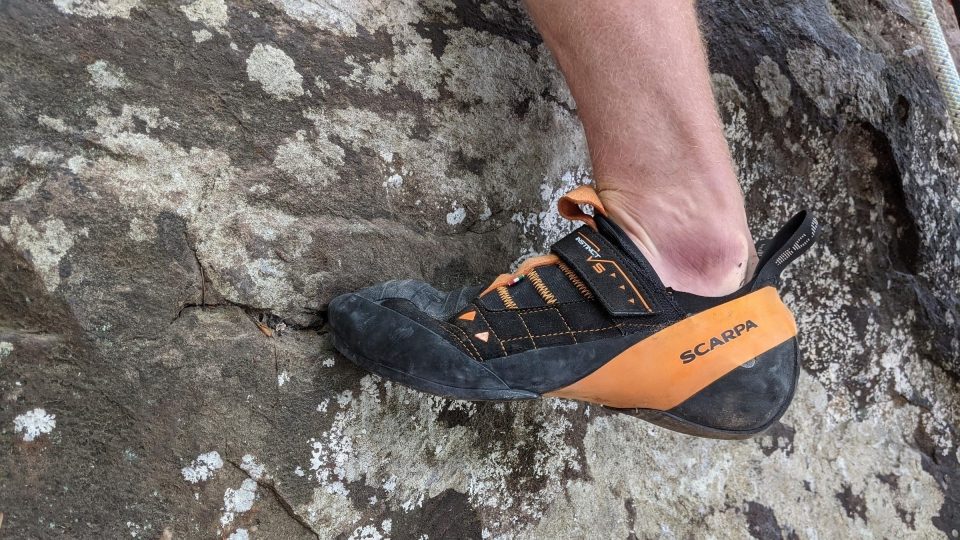 If you are new to climbing—whether indoor or outdoor—you need a nice pair of entry-level climbing shoes. And it is best to have reliable gear that won't let you down.
Many of the best beginner climbing shoes are all-around kicks. These types are capable of handling anything you throw at it. Their aim is to provide comfort, allowing you to focus on the task at hand while letting you enhance your climbing ability.
We have gathered and reviewed over 60 of these shoes to single out the truly best ones. Here are our top picks in five different categories.
How we test climbing shoes
RunRepeat aims to give you what you need (and not what you THINK you need). Thus, we are here to give you a list of top-rated beginner-friendly climbing kicks based on opinions from both would-be and skilled climbers. Not only that, but we made it a point as well to calculate and give each one a CoreScore. The scores are there to help you easily gauge the likeability of each shoe.
5 things to consider when looking for the best beginner climbing shoe
A good pair of entry-level climbing shoes is a must, especially if you wish to ascend on vertical indoor environments or challenging outdoor pitches. Climbing shoes for newbies are easy to discern when out shopping because they are not as flashy as those meant for intermediate to advanced climbers. This section aims to discuss the things or characteristics you need to check when picking your first pair.
1. Materials
Climbing shoes are often made of leather or synthetic. Some are made of both. Their main difference?
Leather climbing shoes stretch while synthetic climbing shoes often maintain its shape. Synthetic shoes are often the shoe-of-choice of vegan climbers. Apart from stretchability, there are other things you ought to know to figure out which type of material will work best for you. Read on to find out.
Upper Material

Leather (Unlined)

-breathable

-personalized fit overtime

-inhibits the growth of stink-causing organisms

-stretches up to a full size after some time

-longer and painful break-in

-loses its shape in the long run

Hybrid/Lined

(leather + synthetic)

-minimal stretch in high wear areas

-fits comfortably over time as the leather materials mold to the shape of the feet

-less ground sensitivity for kicks with lined toe boxes

Synthetic

-zero to minimal stretch

-provides performance on the get-go

-keeps its original shape

-break-in is less painful

-some are vegan-friendly

-might stink except if it's antimicrobial

-less airy if not made of mesh
2. Closure system
When it comes to the closure system, rock shoes either use laces, Velcro or straps or hook-and-loop, and slip-on (also known as slippers).
Closure System

-all-rounder

-lets you personalize the fit

-best for climbing cracks

-hard to slip on and off

-laces tend to rip over time

(hook-and-loop/strap)

-easy to slip on and take off

-great for bouldering and sport climbing

-tends to come undone in overhanging routes and cracks

-limited ability to customize the fit

-straps tend to wear out quicker than laces

(slipper)

-comfy

-easy-wearing

-best used in cracks and slabs

-stretches over time

-can't dial in the fit
3. Stiffness
Beginner climbing shoes often come with a medium-to-stiff sole. Minus the discomfort from aggressive shoes, newbie climbers are able to focus on developing their footwork. As they improve their techniques, softer shoes become an option since these types of shoes provide increased ground sensitivity.
4. Outsole
Thicker and firmer soles can be expected from entry-level shoes. This offers lasting durability. It also provides the support you need since you don't want to tire your feet quickly. Outsoles that are sticky and thin are great for intermediate to advanced climbers since they require enhanced ground sensitivity.
5. Price
As a novice climber, enhancing your skills is your priority. With that said, picking an expensive shoe is not a wise move. You'll likely wear your shoes faster since you'd be working on improving your footwork and techniques. Once you're ready to amp up your climbing game, you can then transition to pricey, performance shoes.
Find the right fit with these 4 steps
While intermediate and advanced climbing shoes often sacrifice comfort for enhanced performance, entry-level rock shoes are known for their tight yet still cozy fit. As a newcomer, getting a shoe that offers just enough comfort is your best bet given that you don't have to climb extremely technical slabs yet. To help you find the perfect-fitting shoe, here are a couple of tips:
Every brand uses its own sizing system. Each model is also shaped differently. So, forget about your usual size and expect to try on a couple of sizes before getting the right one.
Researching helps. It saves you time if you're able to read the reviews about the shoe and take note of the comments about the sizing.
Try the rental climbing shoes you find in the gym on and see how it fits. If you like how it fits, consider it as one of the options for your beginner climbing shoe.
Men's and women's climbing shoes' fit and overall volume differ. Generally, women's shoes have a slimmer profile and a narrower fit. Those for men come in wider constructions and stiffer styles. The majority, however, offer models in unisex sizing.
Other buying guides