Who should buy the Footjoy Superlites XP BOA
The Superlites XP BOA transforms sluggish sessions into juiced-up rounds. If you are drawn to it, you must be:
A golfer looking for a BOA fix that doesn't cost a ton.
Searching for good-looking, ultra-light waterproof golf shoes.
In need of an extra grippy, stabilizing pair.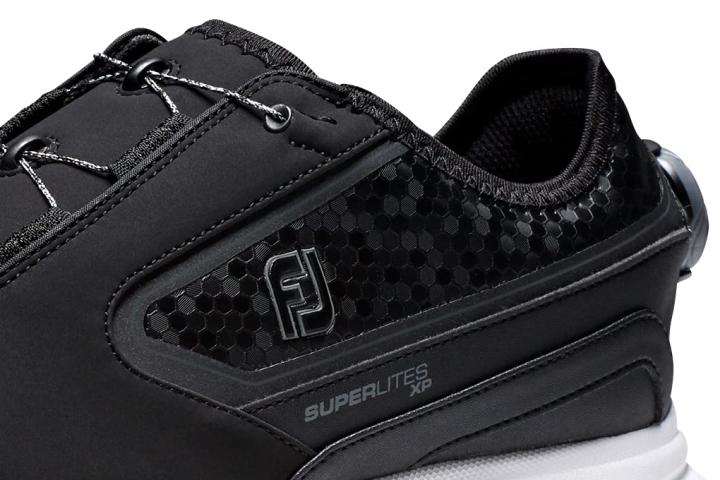 Who should NOT buy it
With its easy-to-clean upper, which doesn't discolor prematurely, the Footjoy Fuel BOA is a great alternative to the Superlites XP BOA. Also, opt for the S2G Boa from Adidas if you need something with a more foot-conforming fit.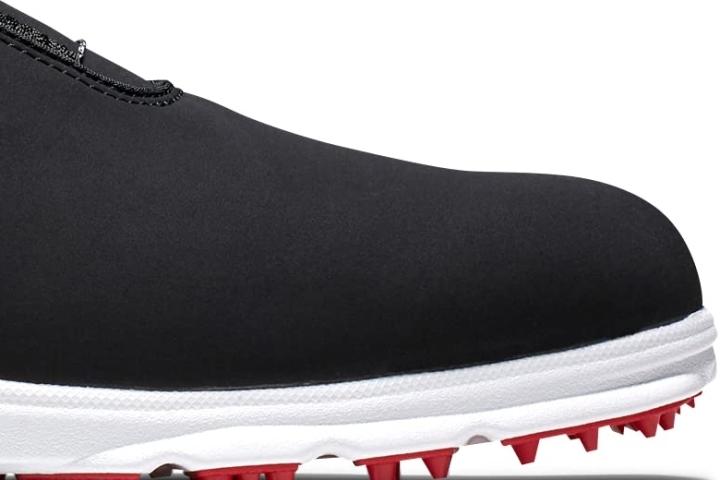 The fantastic BOA system
Many reviewers have nothing but praise for the super-quick lace-ups the Footjoy Superlites XP BOA offers. The following are their comments about it:
"The BOA lacing system is excellent!"
"BOA is ultra secure."
"I'm loving this feature."
Also, the BOA lacing system on this kick makes on and off a breeze. That's stellar convenience for you in every pair!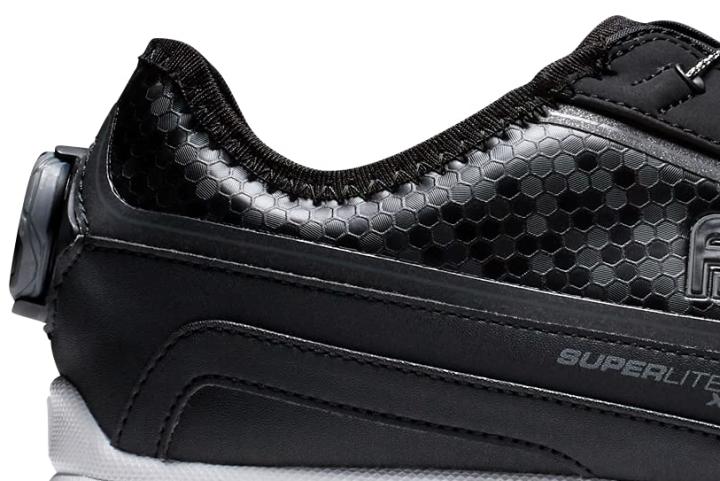 Feel weightless in the Footjoy Superlites XP BOA
This athletic golf shoe is astonishingly light, and reviewers agree. "Out of this world lightweight" and "you barely know they are on your feet" are two of the best remarks concerning its low, low weight. FYI: this offering is a mere 284 grams apiece, undercutting the average weight of golf shoes by 111 grams.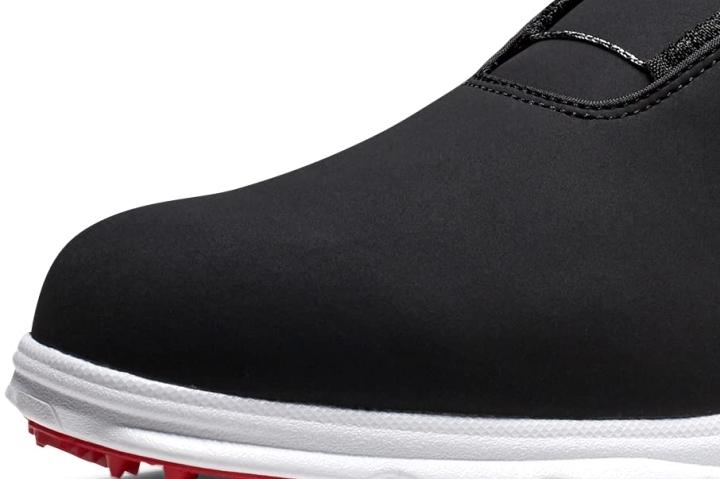 Spotlight-worthy comfort level
Experienced golf players are simply floored by the comfiness of the Footjoy Superlites XP BOA. It's "a pleasure to wear," says one of them.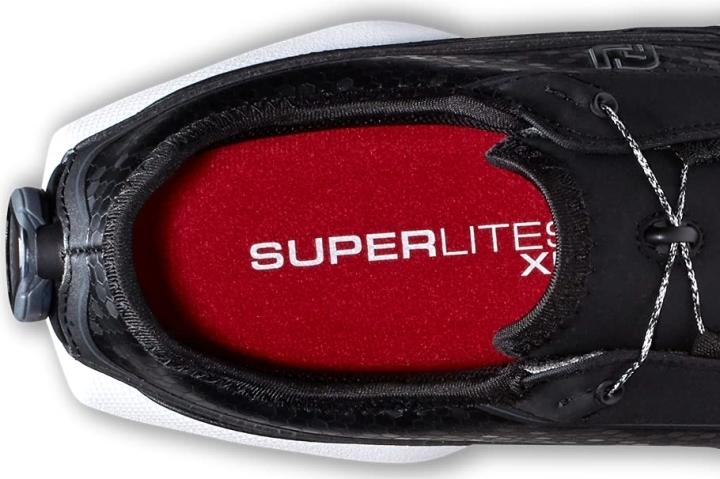 The Superlites XP BOA's incredible tenacity
The lugs of the Footjoy Superlites XP BOA's outsole are adored by golf players for their grippy nature. They "keep my front foot from slipping," says one reviewer.
Its tenacity, however, has a dark side in that the outsole's earth-digging studs collect leaves, according to a reviewer. "Great grip but did collect leaves," says the same reviewer.
Not the easiest to clean
The Superlites XP BOA has received critical cleaning-related remarks from some golfers. "Hard to keep clean" and "the material really doesn't clean up well" are two examples of such. But perhaps the most worrying is this comment: "after one use, they are permanently stained beyond cleaning."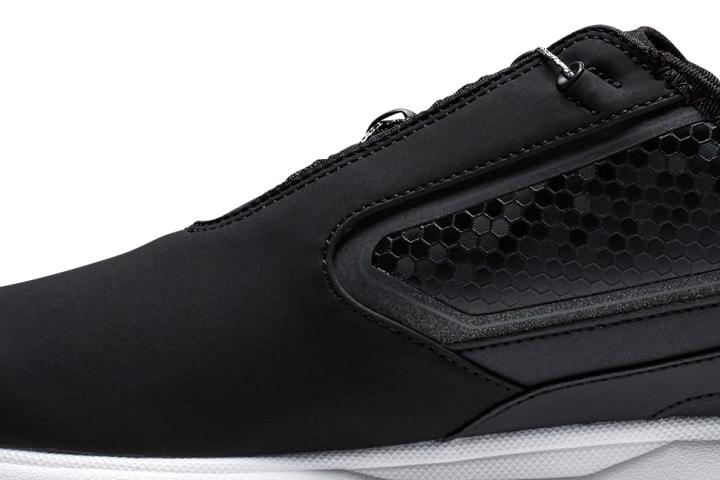 Footjoy Superlites XP BOA equals super-stable
The reasonably priced Superlites XP BOA has a stiffness to it that gives wearers great stability. "I like it because I feel more stable," says one experienced golfer.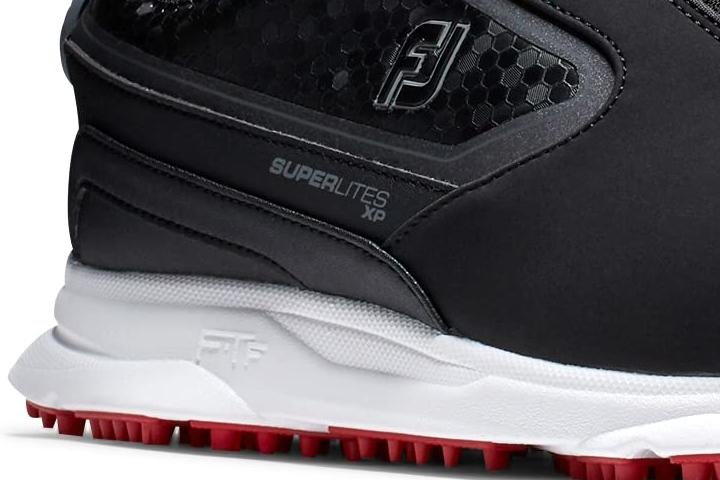 Restrictive against moisture
Aside from lightness, waterproofing is also impressive in Footjoy Superlites XP BOA. There are those who deeply appreciate the shoe's fantastic ability of fencing out moisture, whether through dewy grass or shallow puddles.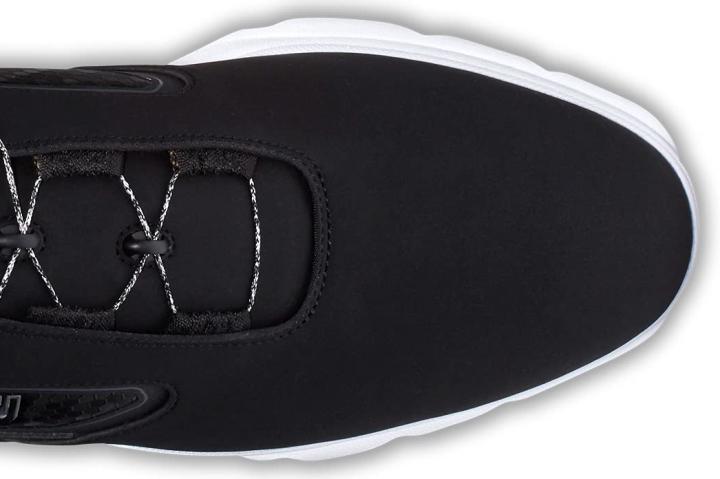 A case of discoloring
This FJ golf shoe in white turns yellowish in just a few rounds, some reviewers say. "They looked like I'd owned them for 6 months," said a player after using his Superlites XP BOAs one time. It "picks up all the dust and dirt and very quickly discolors," said another.
Wide-toed golfers beware
There are those who find the forefoot section of the Superlites XP BOA a tad narrow. "I could use a hair more width in the toe box," says one golf player. "The toe area was too tight," said another.
Compare popularity
Interactive
Compare the popularity of another shoe to Footjoy Superlites XP BOA: