Who should buy Footjoy Pro SL BOA
The BOA version of the tour-proven trainer. It is a solid option if you:
Are searching for the convenience of the BOA lacing system.
Need a shoe that can withstand weather challenges and hazards.
Look for a shoe that keeps its snappiness intact.
Extraordinarily grippy
Given the myth that professionals only prefer spiked pairs, the Pro SL BOA changes that through its top-performance spikeless element. The use of the Infinity outsole, just like on the entire Pro SL collection, ensures complete ground contact without offending the groundskeeper. Its design has 30% more traction elements, making it extraordinarily grippy on different surfaces.
Fine-tuned foam technology
Sitting in between the upper and outsole is a technology called the Fine Tuned Foam (FTF). This supple cushioning system delivers a superior feel, enough to keep the foot up and running throughout the 18 holes. The firm consistency, specifically around the perimeter, brings balance, stability, and control.
Bringing in exceptional comfort throughout each game is a removable cushion. It blends with the FTF because of its softer texture and gives golfers the option to insert their preferred orthotics.
PowerHarness
For a small accent that is incorporated on the upper, the PowerHarness makes such a difference with medial and lateral support. Through this feature, additional power is gained throughout the swing.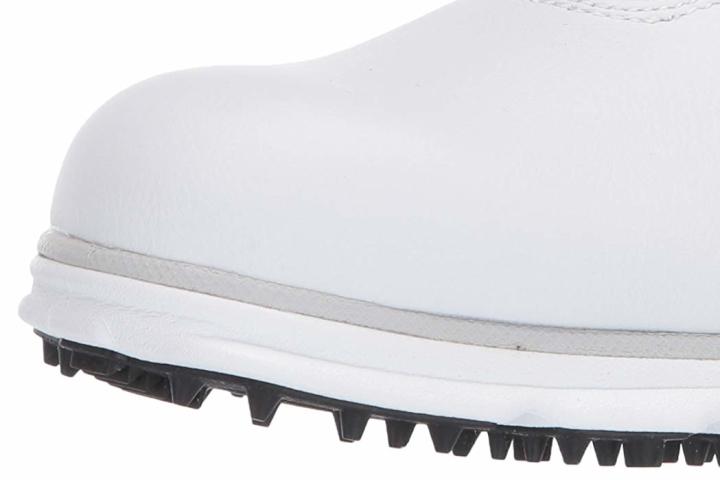 Luxurious comfort
Distinctively Footjoy is the use of Pittard's leather in its collection of golf gear. Being the leading producer of leather and has been in existence since 1826, Pittard's gives their fair share of expertise, which the Pro SL BOA takes pride in. The soft and exclusive kind of leather upper is also completely shielded with waterproofing protection that endures different types of weather.
Down and back fit
Though the Footjoy Pro SL is already a recognized silhouette among golfers, adding the BOA closure system is upping the ante. Making microscopic adjustments by simply turning the dial in the dial, and keeping it that way, is an attribute that can't be traded off with regular laces. The collaboration between the brand designers and BOA, allowed them to develop the "down and back fit." Placing the dial at the back of the foot, both the heel and the forefoot are covered, making it more stable.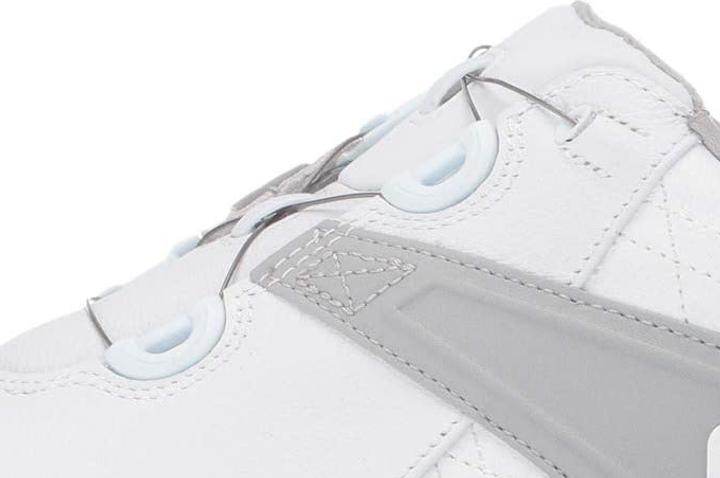 The Footjoy Pro SL BOA is constructed on a Laser Plus Last. Extra comfort and stability are attained because of the standard fit across the toe box and instep. Moreover, it keeps the foot locked in and secured, despite foot rotations, through the slightly narrow heel design.
Compare popularity
Interactive
Compare the popularity of another shoe to Footjoy Pro SL BOA: