Who should buy the Footjoy eComfort
The eComfort is as serious about its performance as it is a godsend price-wise. Purchase it if:
You want a barely-there FJ shoe with tons of support underfoot.
Sizing-accurate golf shoes are what you prefer.
You've been looking for a spiked shoe that costs less than $100.
Who should not buy it
If elite-level craftsmanship is what you're after, skip the eComfort for the premium-priced Footjoy Tour Alpha. And if you want something chunkier and more protective underfoot, check out the ECCO BIOM C4.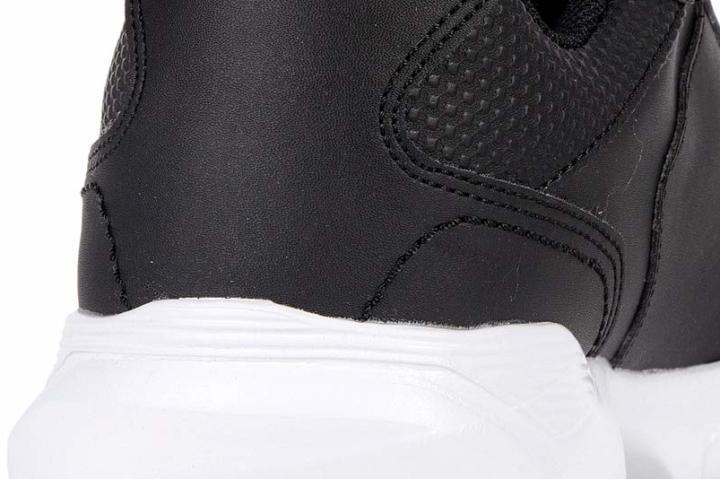 eComfort equals excellence in comfort
Numerous reviewers adore the comfort level of this Footjoy shoe. It's "one of the most comfortable golf shoes that I've tried," says a professional tester. Another one says that, in terms of plushness, the featured shoe is "another home run from Footjoy."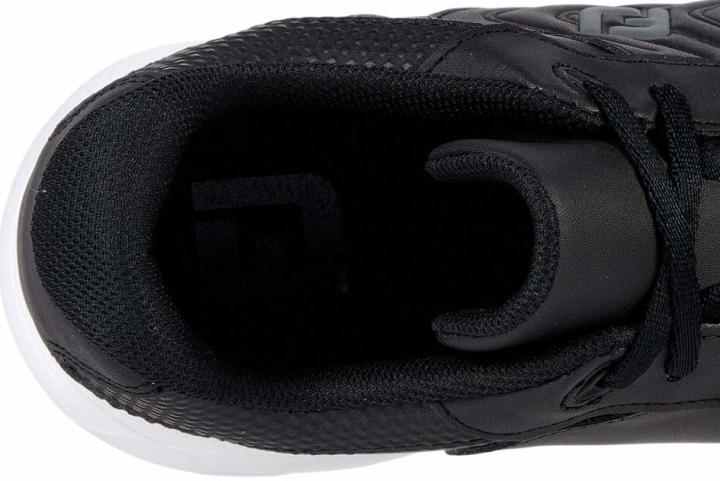 Stellar support system
The Footjoy eComfort is fantastic at preserving the golfer's gait and stance, and many agree. The following are snippets from many user reviews on the web:
"Amazing support."
"Love the support they give my feet."
"These give great support."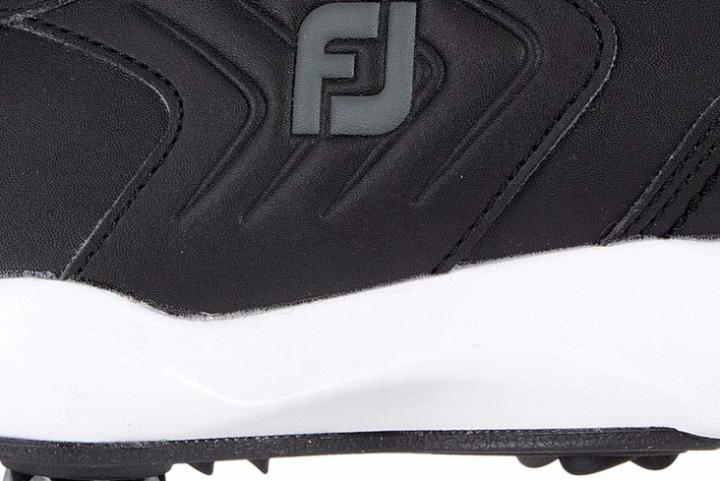 One of the lightest bunch
Many golfers greatly appreciate the eComfort for its barely-there construction. One of them describes it as "ridiculously light," while another says that it's as "light as air."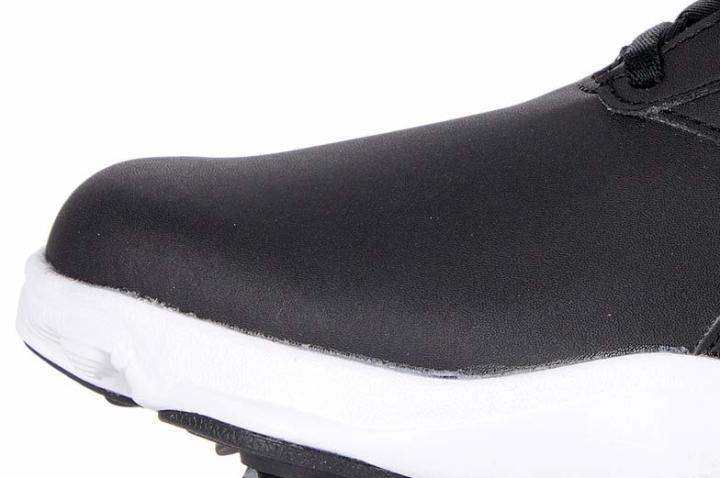 The tenacious Footjoy eComfort
Besides resplendent pampering, this spiked offering also dishes out generous amounts of stickiness on the course. "Great grip" and "stable on wet grass" are two of the most compelling comments about it.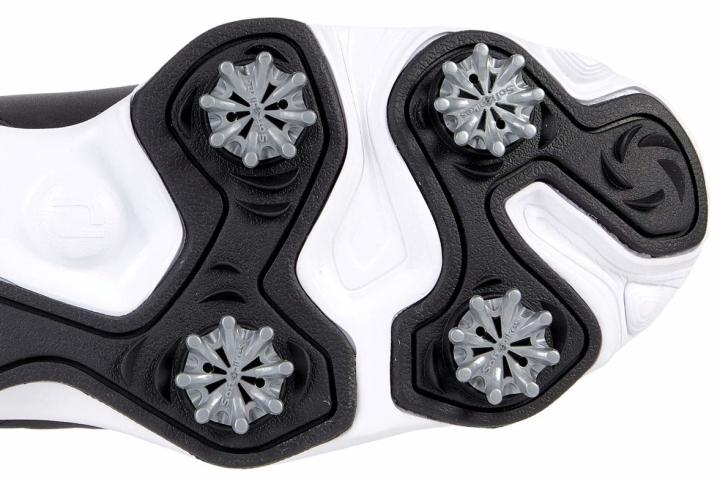 A real treat for the thrifty
The Footjoy eComfort is an exemplar of budget-friendliness. It, after all, undercuts the average price of spiked golf shoes by $70. For more inexpensive kicks, click here.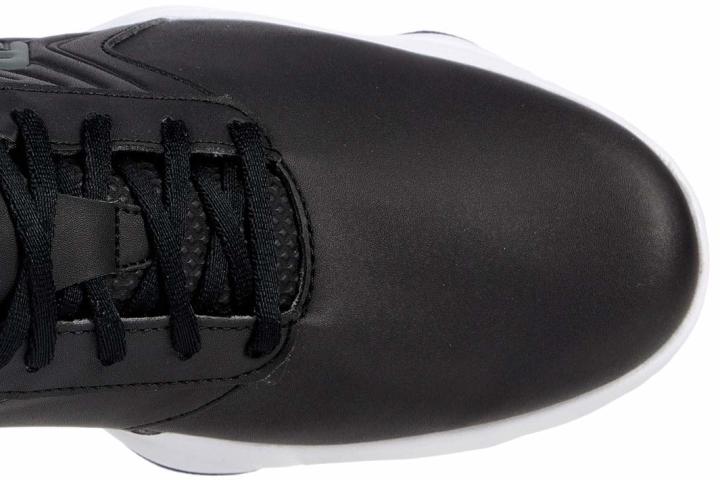 Not the best workmanship
There are those who aren't sold on the materials used and overall craftsmanship of the Footjoy eComfort. One experienced golf player says that this kick reminds him "of those old cheap Nike golf shoes." He adds: "if these were $50, they would be worth the price."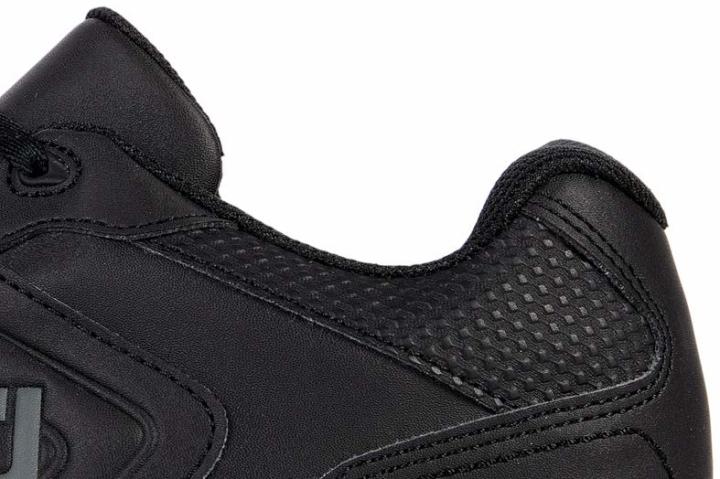 Comfort and joy in the rain
Remarks about the eComfort's waterproofing abound, from "these shoes keep my feet dry" to "100% waterproof." Its impermeable design also gives its upper a level of repellency against muddy splashes, making the featured shoe pretty convenient to clean and keep clean.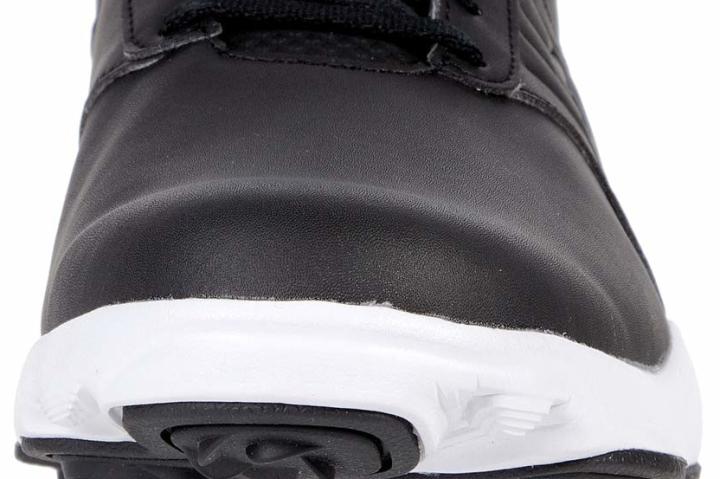 The Footjoy eComfort's unremarkable cushioning
Among its few criticisms is its lackluster underfoot cushioning. One golfer expressed his concern about it, stating that it has little in the way of poke protection. Replacing its default footbeds with cushier ones sounds like a great idea.
Compare popularity
Interactive
Compare the popularity of another shoe to Footjoy eComfort: