Who should buy the Five Ten Guide Tennie
The Guide Tennie from Five Ten seems quite capable of providing a balance between hiking performance and low-grade climbing prowess. It is a solid option if you:
Prefer an approach shoe that offers an all-around kind of performance, thanks to its capabilities on both hikes and easy climbs.
Need an approach shoe that kept the same amount of toe rubber for durability and friction.
Look for an approach shoe that offers greater stability and offers to-the-toe lacing for a more precise fit.
Provide adequate grip performance
This 5.10 approach shoe carries a Stealth C4 rubber outsole. This proprietary component provides adequate grip performance on virtually all types of terrain.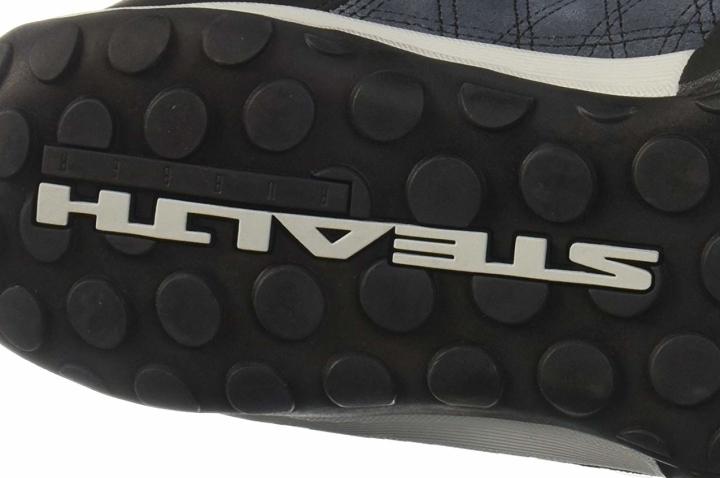 Prevents the accumulation of sticky dirt and debris
Its Dotty tread pattern (or its set of circular lugs) prevents the accumulation of sticky dirt and debris, maintaining traction even on muddy surfaces.
Yields precise edging
The hand-ground beveled toe section yields precise edging, especially on small footholds. The rubber patch at the toe (a.k.a. the shoe's climbing zone) also grants a certain degree of edging and smearing friction.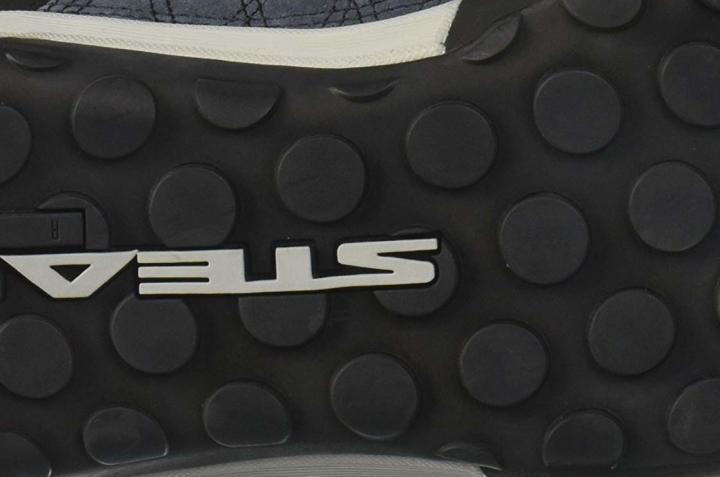 Comfortable and supportive cushioning
Five Ten's Guide Tennie is furnished with a compression-molded midsole. It is made of EVA or ethylene-vinyl acetate, a material known widely for high resilience and rebound. The presence of this cushy component translates to sufficient comfort and stability, particularly on long hikes and demanding approaches. Moreover, it grants users adequate support, particularly during scrambling.
Prevents underfoot slippage
The genius minds behind this 5.10 pair topped its midsole with a comfy footbed. It ups the hiker's supportiveness, especially around the arch. This removable element has a textured surface that prevents underfoot slippage.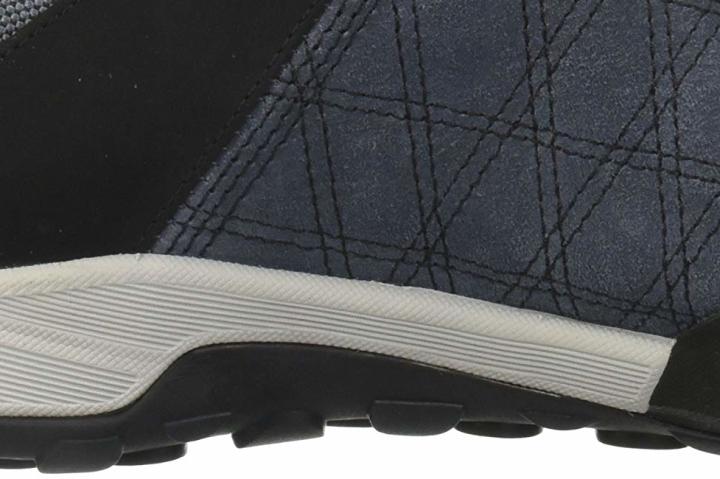 Breathable and water-resistant
The low-top upper of the Five Ten Guide Tennie is made with a combination of synthetic fabric and suede leather. Aside from protecting the foot against outdoor obstacles, this sturdy shell also yields ample breathability and a degree of water resistance. Its interior is lined with mesh that enhances comfort, while its grippy rubber rand at the forefoot heightens durability.
Secure fit
The lace-to-toe closure system of this Five Ten shoe employs a flat lace that passes through nine pairs of eyelets. This component assists in fit management. When configured the right way, users may climb in it with enough support and footing assurance. On the other hand, loosening it grants hiking comfort.
Easy to wear
The heel counter helps stabilize the foot inside the shoe. Additionally, the heel area has a pull tab that expedites on and off. It can also be used by climbers to clip their shoes to their pack or harness while taking on single- or multi-pitch climbs.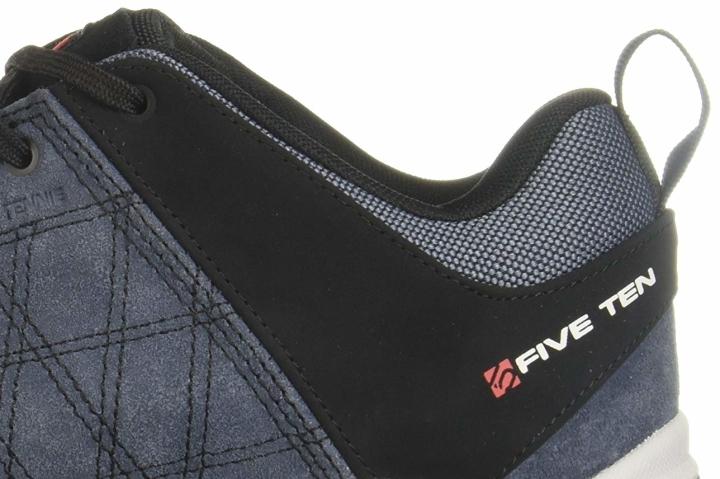 Five Ten Guide Tennie vs. La Sportiva TX4
The Guide Tennie is among Five Ten's most popular approach kicks. With that, many users and critics like to compare it with some of the most in-demand approach-centric shoes from other brands. In this case, the featured 5.10 piece is pitted against the La Sportiva TX4. The following are aspects that set the two kicks apart.
Pricing. Both approach shoes in this area have seen some changes over the years, for better or worse. That said, between the two, the Guide Tennie is the more appealing product, as it is about $20 more affordable than the TX4.
Weight. On this front, the La Sportiva TX4 edges out the featured shoe by a hair. Yes, it is lighter than the Guide Tennie by approximately 10 grams.
Randing. The Five Ten Guide Tennie has a partial rubber rand at the forefoot. Its rival, on the other hand, has a full-on rand, covering practically the upper's entire lower perimeter.
Compare popularity
Interactive
Compare the popularity of another shoe to Five Ten Guide Tennie: