Who should buy the Evolv Zenist
The Zenist is for competitive climbers who need the most feedback from their shoes during precise foot placements and delicate heel & toe hooks. When the competition is on the line, feedback from your shoes can mean the difference between winning and competing.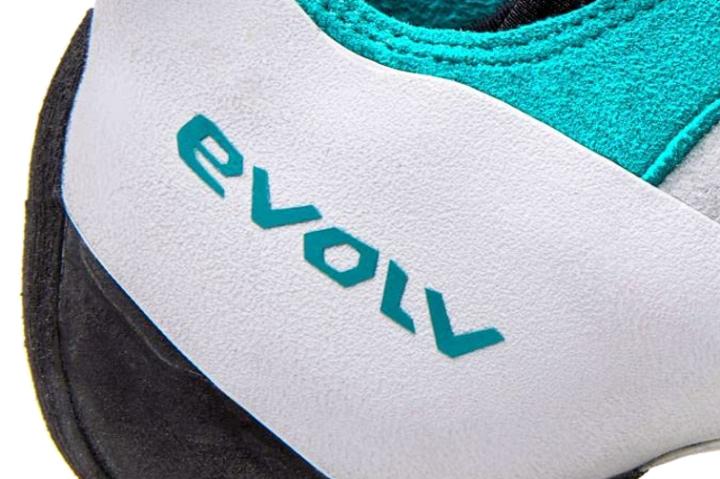 Who should not buy the Evolv Zenist
The fasteners on innovative hook and loop shoes can't be tightened as much as laces. So, if you have an extremely difficult sports climb coming up, then you should opt for a model with laces. If you need extra support and sensitivity underfoot, opt for the Evolv Phantom.
Balances friction and durability to make you're smearing a bit more natural
The Zenist is covered in Evolvs TRAX® SAS rubber. Users find this to be great for high and aggressive toe hooks while its split sole has 4.2mm SAS rubber and that makes a perfect balance of friction and durability. This kind of sole construction gives you extra midfoot flexibility, making smears feel a bit more natural.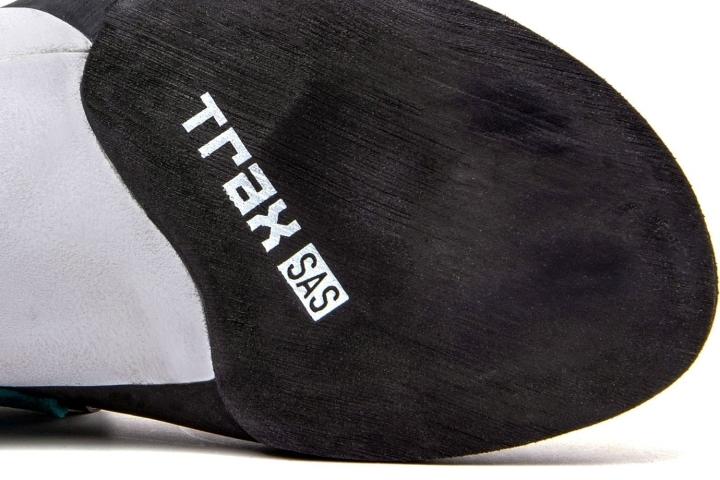 Soft and tensioned rubber midsole
This shoe is a perfect companion for competition climbers or those who are looking to move through the high grades and crush boulders. It has a soft and tensioned rubber midsole that helps maintains the shape of the shoe while balancing rigidity and sensitivity. This style and fit establish the Zenist as a high-performance shoe.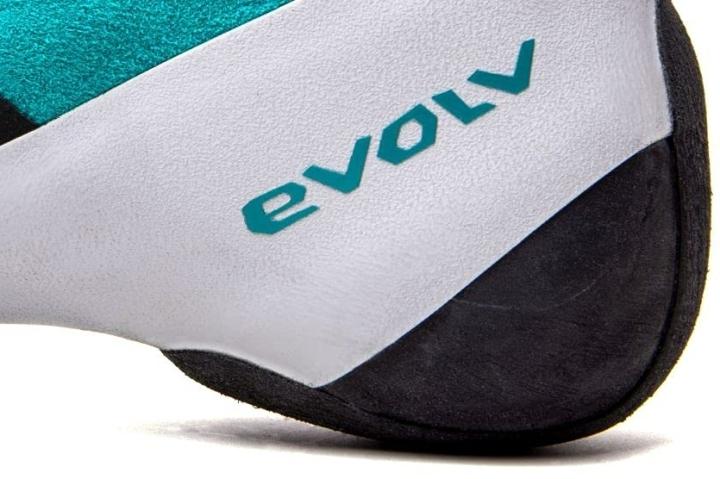 Glove-like fit and almost zero-stretch upper
The upper is made with a vegan synthetic upper. It ensures your foot is always in a power position and the shoe will not stretch too much over time.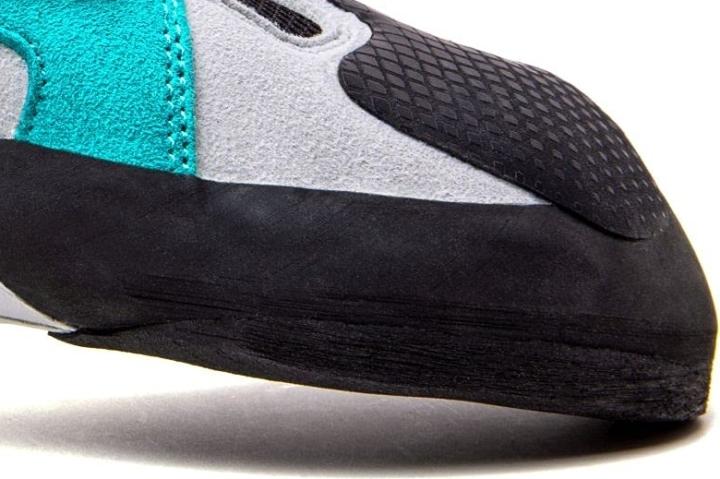 Allows you to be more creative with your toeing maneuvers
Toe hooks are a whole lot easier with the Zenist's highly textured rubber toe patch. Its wide coverage means users can be more creative with their toeing maneuvers.
Secure fit
For its lockdown system, Zenist has a single velcro closure system. It is a single hook and loop that combines the precision tightening of laces with the ease of a strap closure. In this type, climbers will get simplicity and a great secure fit.
Evolv Zenist vs. Phantom
In this climbing shoe bout, the Zenist finds a contender in the Evolv Phantom. Their key differences are as follows:
Between these two aggressive climbing shoes, the Zenist is more affordable. Case in point: You will be spending about $10 less on this than the Phantom.
The Evolv Phantom's proprietary outsole is thinner than the Zenist's by approximately 0.2 mm.
The Zenist has soft confines, while its rival has a middle-of-the-road stiffness.
A network of straps makes up the Phantom's closure. The Zenist's, on the other hand, consists of a single strap.
Compare popularity
Interactive
Compare the popularity of another shoe to Evolv Zenist: