Who should buy the Evolv X1
The Evolv X1 can easily be considered the purchaser's next crowd favorite, especially with its affordability thrown in the mix. It is a solid option if you:
Prefer a climbing shoe that allows for wearers who wish to send projects, whether indoors or outdoors, with extra sensitivity.
Prefer a climbing shoe that doubles down on durability while minimizing pressure and hotspots.
Prefer a climbing shoe that provides adequate surface traction.
The Evolv X1's Profile
Downturn. The X1 is among Evolv's aggressively downturned shoes. As such, it capitalizes on precision, especially on tiny edges and micro-nubbins. It is ideal for single-pitch endeavors.
Applications. This Evolv product is intended for sports climbing. It sends both steep and upright routes.
Size and fit
Evolv's X1 is a low-top climbing shoe for men. The other shoe in a pair can be ordered in a completely different size but for a fee. Owners may get a dialed-in and secure fit in it using the shoe's strapping system. Its asymmetric shape offers excellent support towards the front increasing its edging prowess. Change to its fit over time is expected to be minimal thanks to its synthetic upper.
Provides slip and skid resistance
The X1 comes with the Trax-SAS outsole for slip and skid resistance. It is an all-rubber component with a split construction that allows more flexibility. It comes at 4.2 mm thick.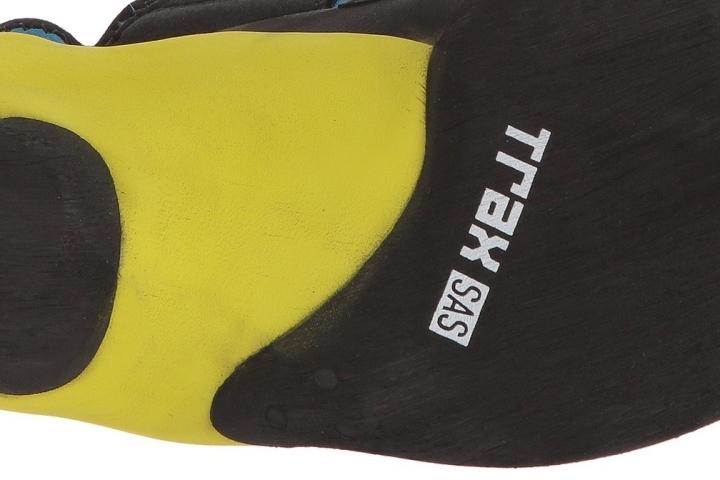 Provides a secure and secure platform
This shoe uses a half-length midsole called EX-P that gives the climber a secure and supportive platform.
Excellent surface sensitivity
With its minimal thickness (0.6 mm to be precise), wearers can mount on almost any type of surface with enough sensitivity.
Flexible underfoot cushioning
The Evolv X1's main shell is an all-synthetic upper, called Synthratek VX. Its interior is unlined. It has a molded rubber rand, the front part of which is thicker for enhanced resilience.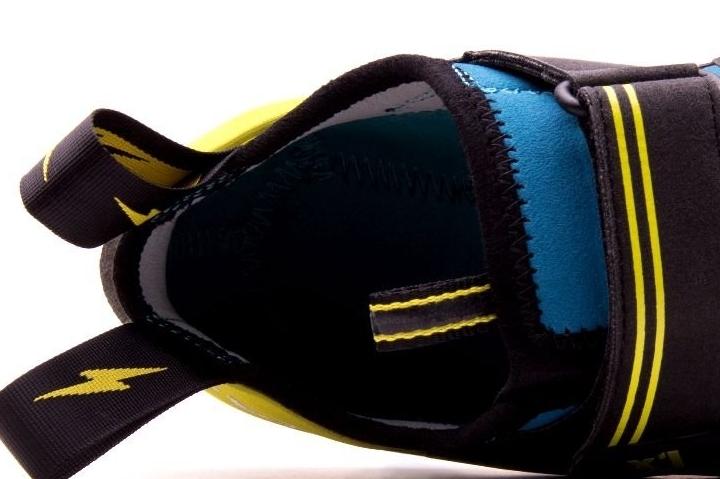 Provides protection against abrasive hazards
Evolv designers furnished its toe box with a patch of Trax-SAS rubber, giving the upper proper defenses against abrasive hazards when toe hooking.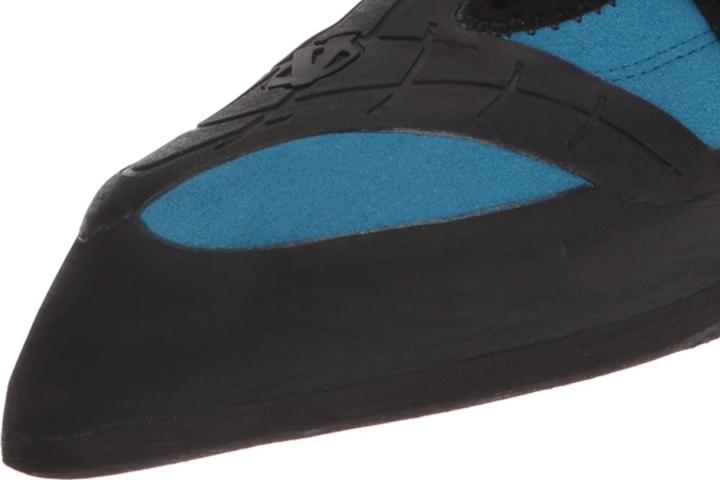 Easy to wear
It comes with not one, not two, but three pull loops that help wearers slip in and out of the shoe with relative ease. Its adjustable strap is engineered with hook-and-loop fasteners.
Evolv X1 vs. Agro
The X1 is among Evolv's pride when it comes to aggressive shoes. That said, so is the Agro. Get to know the aspects that set them in the following points:
Weight. In this area, the X1 is the more favorable shoe by being 50 grams lighter than the Agro.
Price. The featured Evolv piece takes the crown in this round, as It is cheaper than the rival shoe by about $15.
Lining. Between the two, only the Evolv Agro is with a liner. It is made of microfiber.
Compare popularity
Interactive
Compare the popularity of another shoe to Evolv X1: