Supremely comfy and sturdy, the Etnies Joslin received commendations from many enthusiasts. Its remarkable traction and topnotch construction also pleased wearers. While it might be limited in colors that one could choose from, its appealing design and exceptional fit did not disappoint. Moreover, its affordable price point, along with its benefits, is an invitation to many to consider this shoe.
Pros
Budget-friendly price
Durable
Offers superb comfort
Sturdy and grippy sole
Looks exactly as expected
Excellent fit
Appealing design
Outstanding quality
Cons
Limited available colorways
Who should buy the Etnies Joslin
Infused with so many features, the Etnies Joslin utilizes a suede upper that provides a dependable and sturdy fit, while its low-cut collar keeps the ankle free to move. It has a lace-up closure that secures the fit according to one's preference and ease of wearing. This Chris Joslin's signature style footwear might benefit you if:
Your fashion taste leans more on footwear with earthly colors that easily match various clothing.
You are limited in budget, yet you prefer an affordable skateboard shoe that could endure the harshness of sports.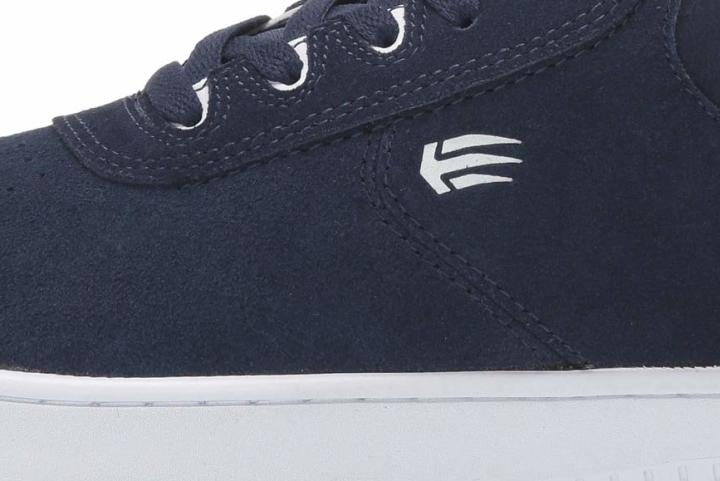 Style of the Etnies Joslin
Black/Gum, Grey/White/Gum, and Black/Navy were the color options issued for the Etnies Joslin. The neutral colorways should do well with many different casual outfits, such as jeans and a t-shirt for any casual day. It could also be dressed up with pants or chinos, paired with a crisp shirt for a night out, a party, or the workplace.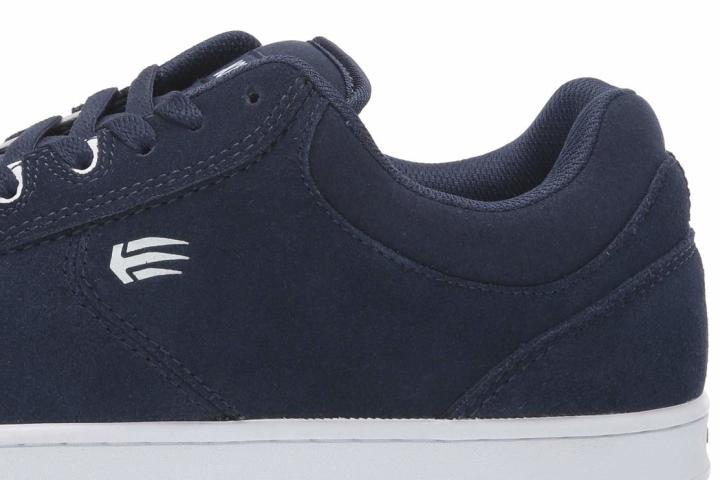 Notable features
A smooth suede upper lends a simple outlook in the Etnies Joslin. It also has a hidden toe cap that adds durability to the shoe.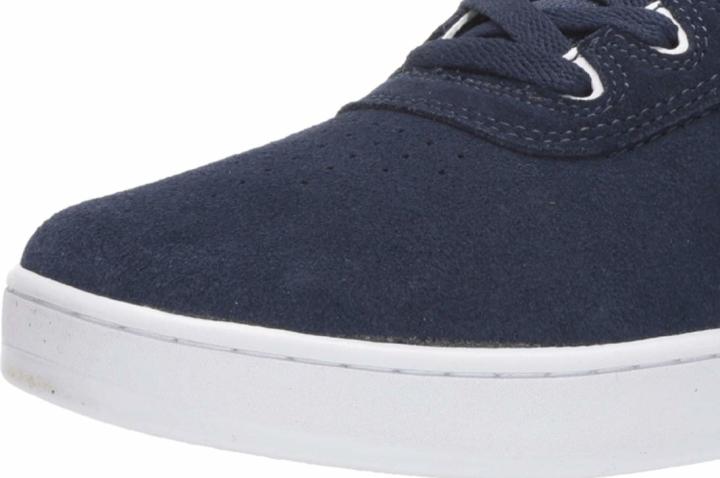 The tongue strap is elastic, offering a superior fit. Padding on the collar and tongue keeps the foot secure in place.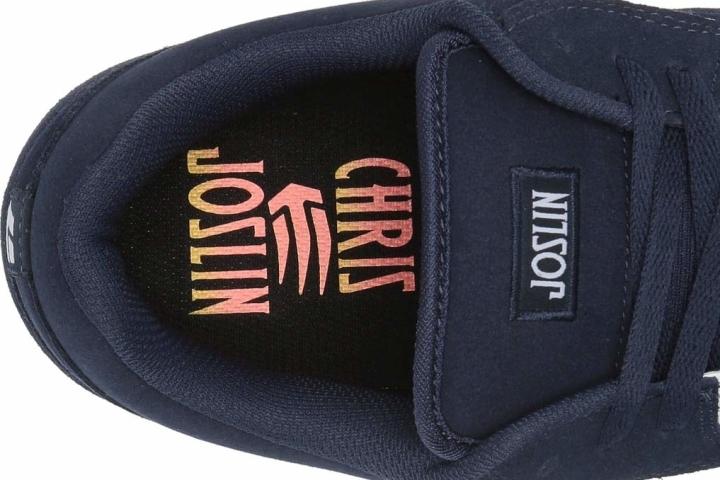 There are inset eyelets and hidden lace loops in the shoe that protects the laces.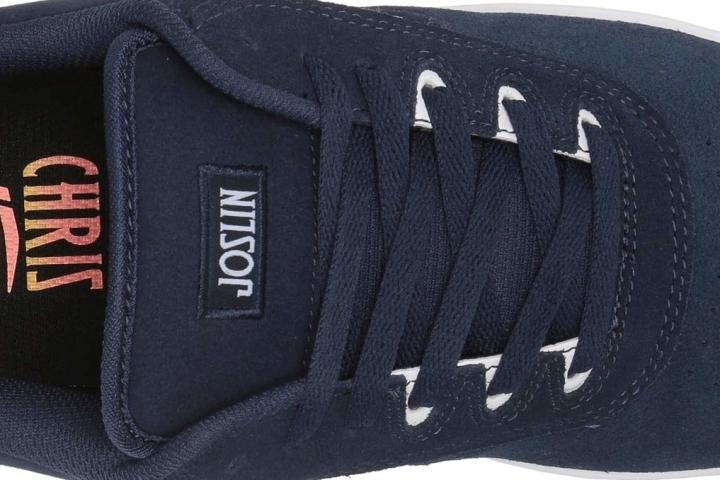 On the toe are some perforations that help with ventilation. Meanwhile, the Etnies logo is debossed near the laces. There is also an Etnies logo label on the heel. Completing the exclusive touch is the Joslin signature branding on the tongue.
History of the Etnies Joslin
Launched in 1986, Etnies has transformed into a notable skate shoe brand. It was initially founded in France and has now relocated to Lake Forest, California, under the leadership of former pro skater Pierre Andre Senizergues. His company, Sole Technology, Inc., is the parent company of the brand. Senizergues joined the brand following the end of his skateboarding days, designing iconic designs that have stood the test of time.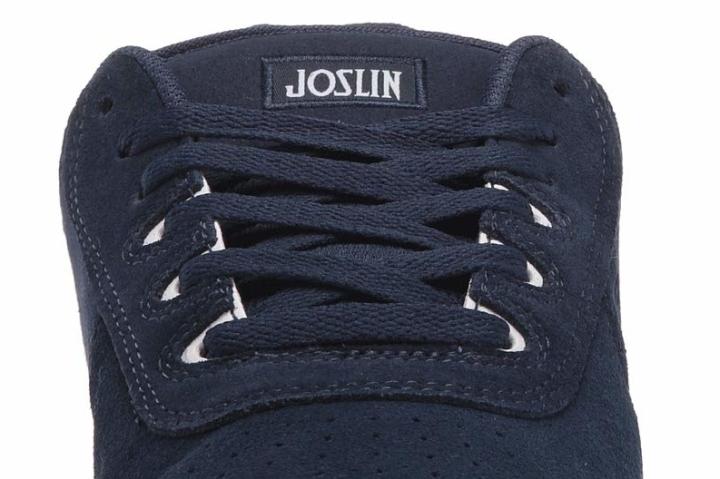 With its penchant for creating timeless skate and lifestyle shoe silhouettes, Etnies grew to be a favorite brand among skaters and casual wearers alike. The brand's kicks have developed a reputation for durability, comfort, and practicality, making them ideal for street style and sports. Today, the company sponsors up-and-coming and professional skateboarders, releasing signature models that embody the athletes.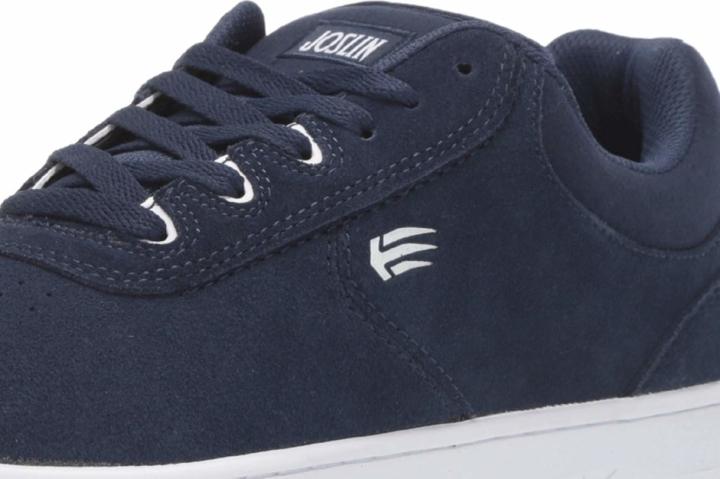 One of the brand's partners is Chris Joslin, which Etnies calls a "legend in the making." He is labeled as California's best-kept secret when it comes to skateboarding, as he has managed to avoid the mainstream radar of the skating world. He is also known as a "skate rat," always on the search for new spots to skate in to unleash his awe-inducing talent.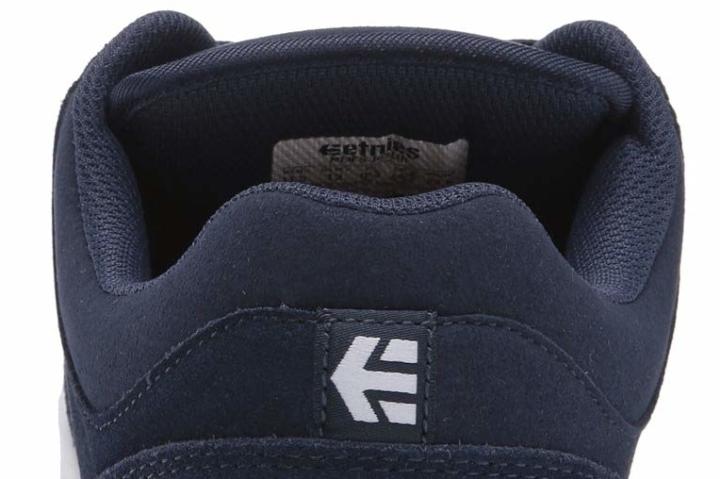 With Etnies, Chris' legacy is immortalized. The low-top Etnies Joslin is the first of many, with more shoes to come as Joslin rises up the ranks in skateboarding. It's a sneaker filled with innovation, providing performance, comfort, and style in full measure. While its enhanced structure is meant for skaters, it's also geared for casual wearers who want something that will last while giving them a fresh street-style appeal.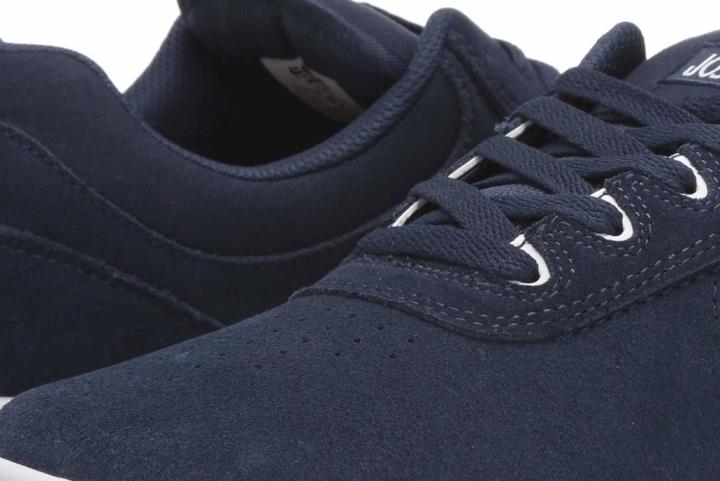 Additional info
This model has a Pro Foam 1 insole that has superb cushioning.
The STI evolution foam midsole provides cushioning and support.
Michelin's tire rubber compound, which enhances performance, was used on the outsole.
Durability is offered by the sneaker's U-throat construction, which holds the upper more securely.