With a straightforward design, the Etnies Jefferson MTW allows versatility to match different OOTDs. Whether for performance or just need to complete an outfit, it can fit the bill. This shoe also has a pure gum outsole with reverse lugs that provides excellent traction on different surfaces, giving stability and durability. Also, it has Pro Foam 1 insole that offers cushioning and comfort.
Pros
Great style
On-feet comfort
Good-quality
Excellent traction
Provides support
Provides stability
Who should buy the Etnies Jefferson MTW
This skate-inspired Etnies Jefferson MTW could be a great match for you if:
You are into a sneaker that comes with a removable insole.
You are looking for a shoe that has a thick tread on the outsole that provides excellent traction on snow and other surfaces.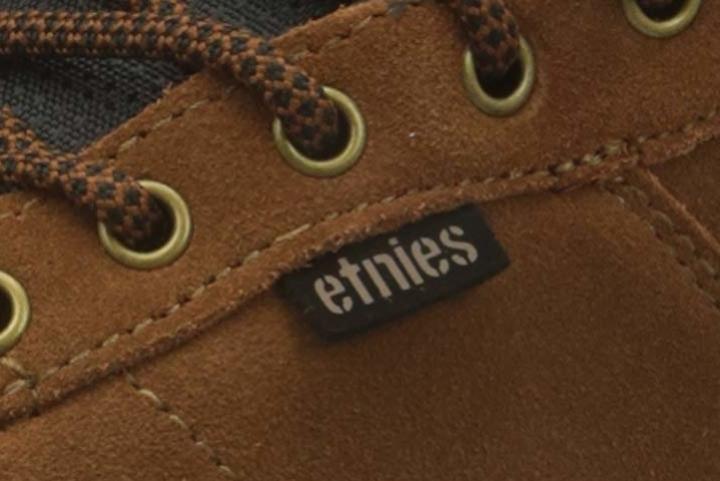 Style of the Etnies Jefferson MTW
Get to experience functionality, performance, and style with the mid-top Etnies Jefferson MTW. The mid-top Jefferson MTW has a suede upper that provides weatherproofing capability.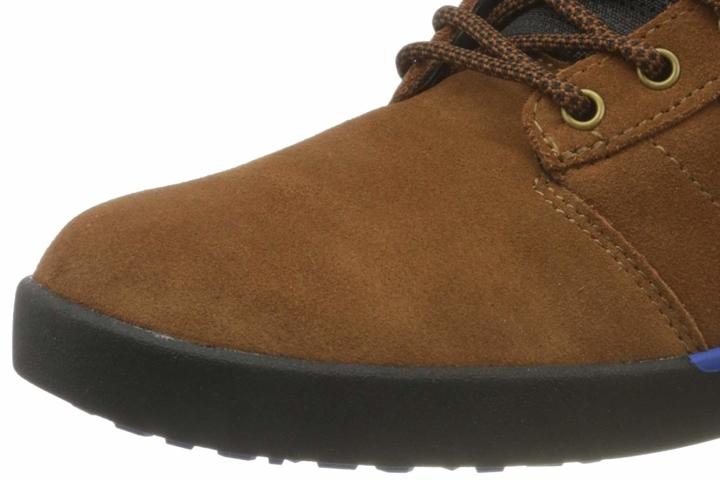 With a wide gusseted tongue, it helps keep unwanted debris out. It has quick-drying shoe lining and microfleece for warmth on cold days.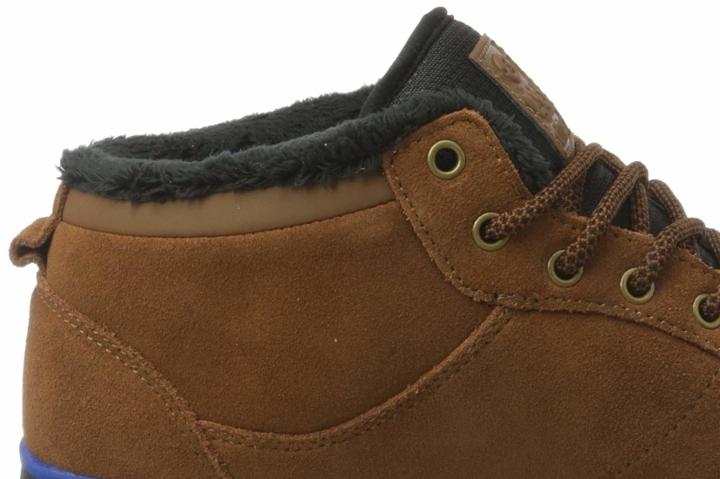 Whether you need a pair of kicks for going to the mall or traversing a snowy or icy park, this skate-inspired shoe can be depended on. This winterized shoe can be a good match with denim jeans, cuffed pants, shorts, and other casual outfits.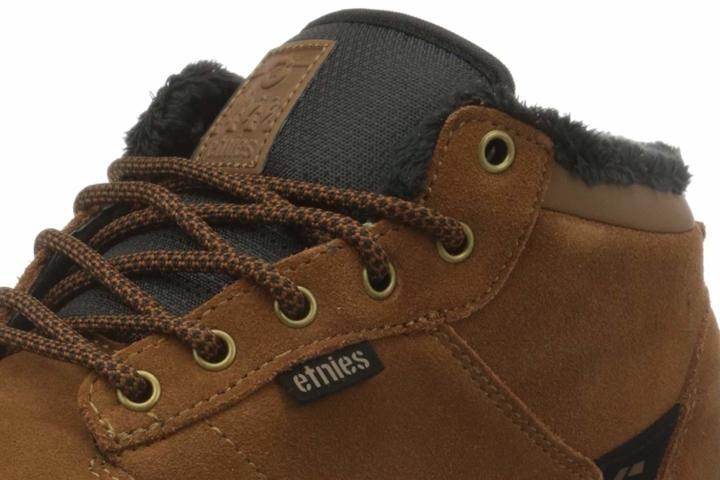 Notable Features
With its new upgrade, this Jefferson shoe provides comfort in the middle of cold weather while staying in style. It has a classy suede upper that is treated with Scotchguard and 3M Thinsulate, delivering foot warmth and protection.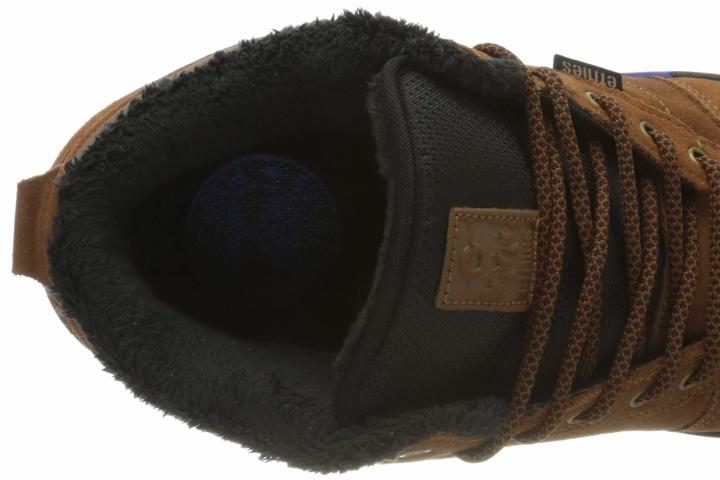 It also features a durable pure gum outsole with a low freezing rate. The outsole has a reverse geo-hex lug pattern that offers excellent traction on different surfaces, including ice and snow.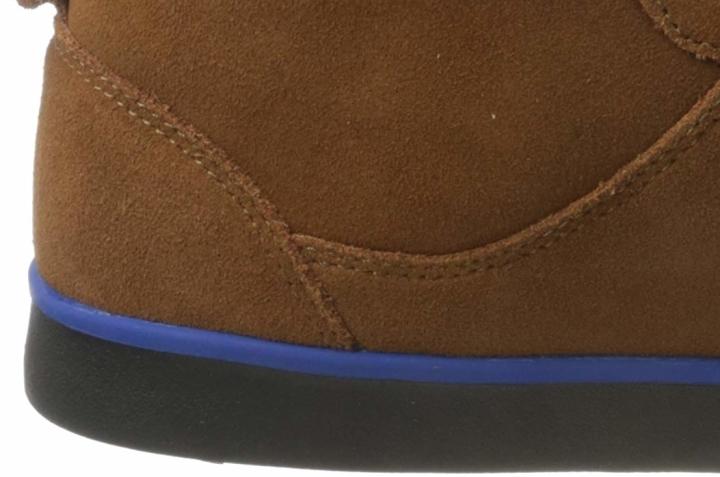 History of the Etnies Jefferson MTW
Etnies was established in the 1980s by Pierre Andre Senizergue, a former professional skateboarder. Senizergue also founded other brands like eS and Emerica.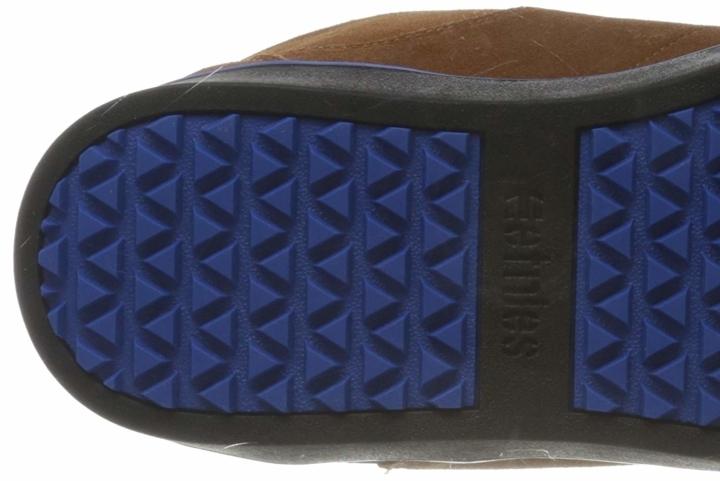 Do you know that the brand's original name was Etnics? However, it was replaced because it encountered legal issues. Hence, it was changed to Etnies in 1989.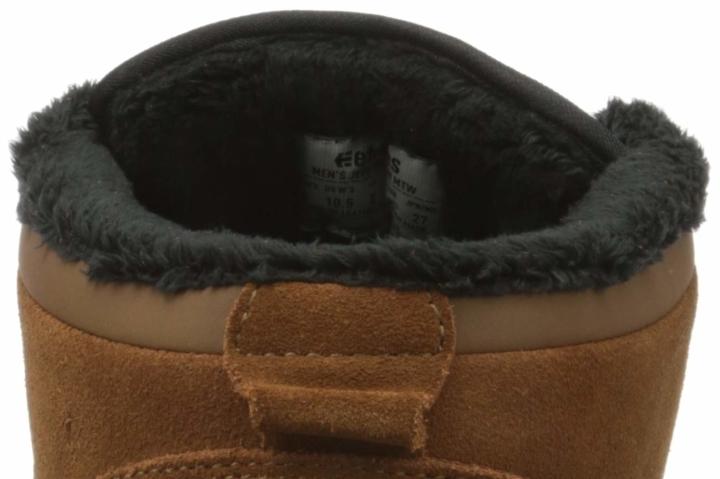 One of its eye-appealing shoes is the Etnies Jefferson MTW. It is almost the same as the Jefferson Mid but with improved features. The suede upper is now treated to repel outside elements as well as provide foot warmth. It has a microfleece insulated lining for added warmth. With a cupsole construction, it has a pure gum outsole with a low-freezing rate.