The Cairn Mid from Eddie Bauer is a winner on virtually every front. From plush comfort and lightness to its minimal break-in period, this boot is immensely remarkable. That said, what people might not appreciate about it is its worrying grip performance over slick surfaces. All in all, it is a worthy purchase, most especially for those who prefer staying on the rougher part of the trail.
Pros
Mesmerizing aesthetics
Delivers overall comfort
Lightweight
Breaks in easily
Bang for the buck
Amazing water protection
Cons
Ineffective on slippery rocks
Who should buy

Eddie Bauer Cairn Mid

This day hiker is recommended for day hikers who like to go on adventures with protection from leather footwear. Ideal for:
Users who will take on wet trails
Protection from the elements provided by mid-cut boots
Wearers who prefer something light
Updates to Eddie Bauer Cairn Mid
Eddie Bauer's Cairn Mid allows hikers to experience the great outdoors with enough comfort and agility. Its supportive leather upper is lined with WeatherEdge Pro, simultaneously offering breathability and protection from the elements.
Working for the surefootedness of the wearer is the boot's MidLite midsole made of premium ethylene-vinyl acetate (or EVA for short). What gives users grip over challenging terrain, on the other hand, is the MultiPitch Pro outsole by Vibram.
Size and fit
A generally true-to-size, mid-cut hiking footgear for men and women is the Eddie Bauer Cairn Mid. It is offered in a number of half and whole sizes. It comes in standard width. Its lacing system gives users the ability to adjust the boot's fit, while its heel pull tab makes on and off relatively easy.
Sticky outsole
This Eddie Bauer gear is capable of sticking to tricky surfaces thanks to its MultiPitch Pro outsole. The rubber compound it is based on, Vibram's XS Trek, grants it lasting durability and provides users with a responsive kind of traction over unpredictable terrain.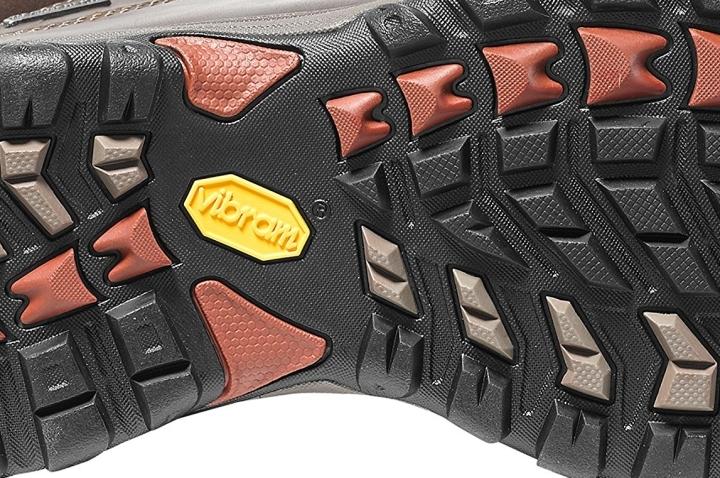 The Cairn Mid's pronounced lugs
How it plants the user's feet on loose-soiled trails comes from its aggressively designed set of lugs.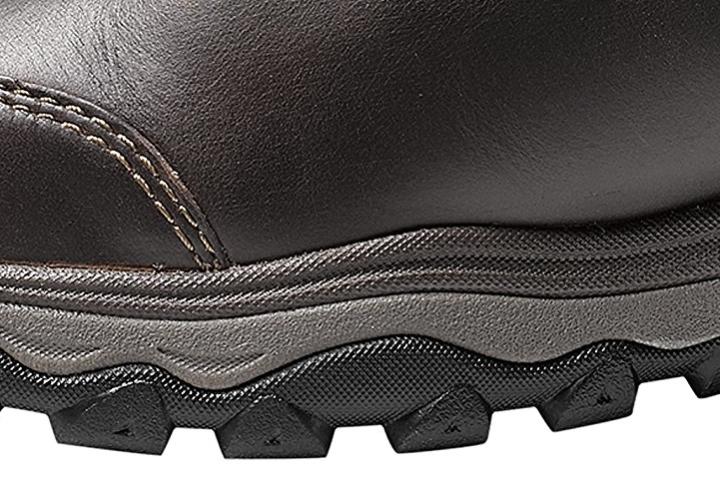 Its front end encroaches the upper slightly, equipping the boot with a protective rubber tip which ensures toe protection.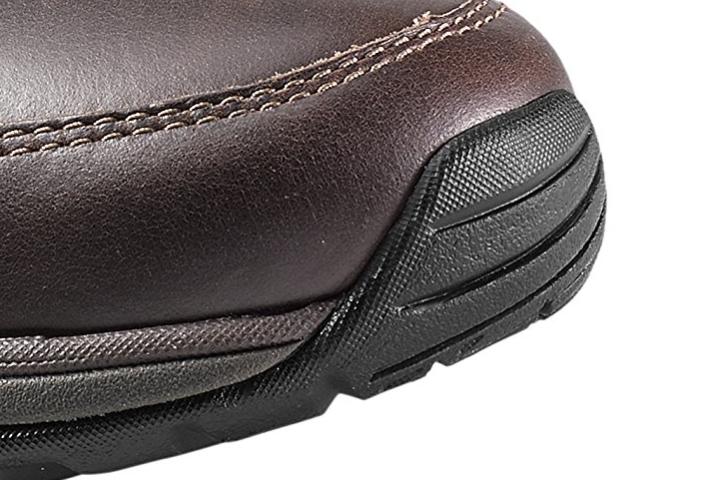 Shock-absorbent cushioning
Thanks to the Cairn Mid's MidLite midsole, hikers can keep their balance steady with adequate cushioning and shock absorption on the trail. It is engineered with a nylon shank that provides added stability and medial support. It works in conjunction with the gear's Insofit insert that gives extra cushioning underfoot.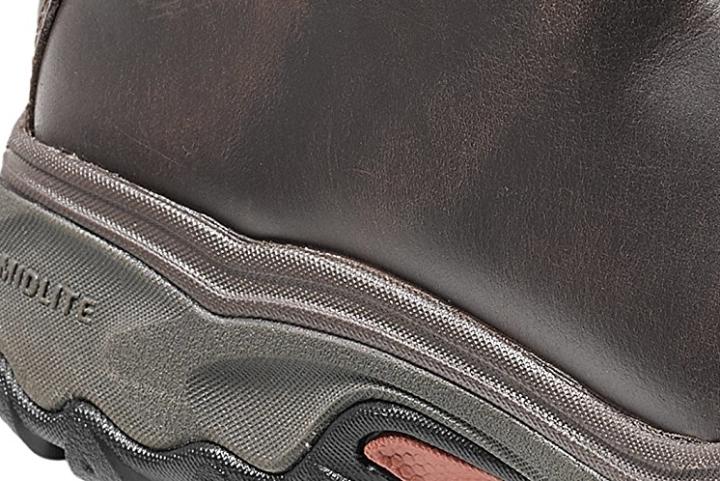 The Cairn Mid's durable leather upper
The Eddie Bauer Cairn Mid wraps the foot in its leathery over-the-ankle upper. It has the capability to wall off wetness of many kinds without sacrificing breathability thanks to WeatherEdge Pro—Eddie Bauer's very own waterproofing technology. What deals with intrusive debris, on the other hand, is the boot's gusseted tongue.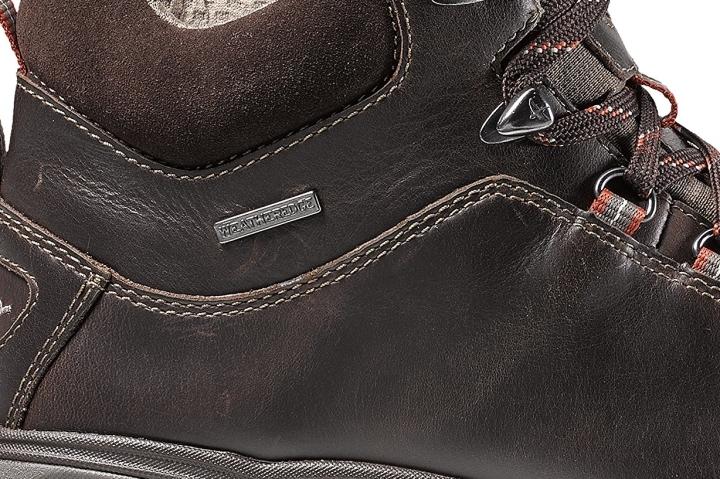 A secure lockdown is courtesy of the footwear's lacing system. Its entirety is made up of flat synthetic laces and metallic hardware (D-rings and open hooks for eyelets).