Choosing between elegant looks and an amazing in-foot experience has become a thing of the past. If you're on the hunt for a multi-functional shoe with a refined look, ECCO ST.1 Hybrid might just be the right pick for you. It combines the comfort of the best running shoes and looks befitting any dressed-up event to deliver the ultimate versatile shoe.
Pros
Sneakerlike cushioning
Great for long hours
Excellent materials
Gets repeat customers
Debonair looks
Amazing traction
Good arch support
Cons
Tedious to lace
Narrow fit
Pricey
Who should buy the ECCO St.1 Hybrid
The ECCO St.1 Hybrid is perfect for those who:
Love ECCO sneakers and want something you can take with you for events
Are interested in dressy sneakers with cushioning as good as running shoes
Find functional and aesthetic versatility as good reasons to get expensive sneakers.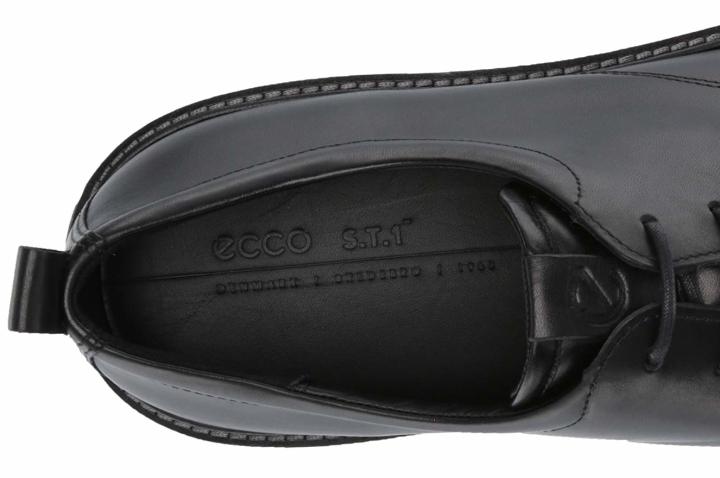 Who should not buy it
The ECCO Byway is another comfortable yet stylish shoe that comes at a lower price point and doesn't have issues with re-lacing. The ECCO Soft 1 Sneaker may be more up your alley if you're looking for something with a great fit at a more reasonable price.
The ECCO BywayST.1 Hybrid: Simply classic, classy, and snazzy
Those who have bought and worn the sneaker love its smart-looking silhouette. Several have talked about its aesthetic versatility, looking great in casual events, amazing for corporate functions, and perfect for evening affairs.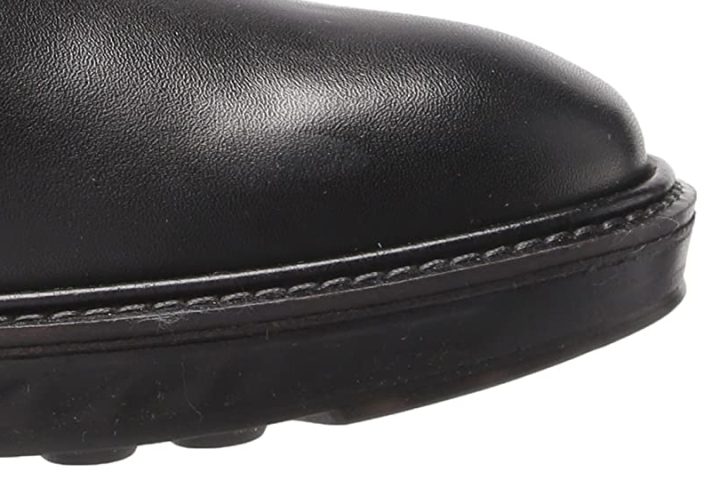 Its sleek look was praised by wearers who called it elegant and phenomenal. Most people designate it as a work shoe, as mentioned by one who says it is "dressy enough for my office." It's also something to show other people, however, with a traveler getting a "compliment from a total stranger at the airport."
The ECCO ST.1 Hybrid delivers comfort with confidence
Like the ECCO ST.1, this shoe delivers a responsive comfort synonymous with the bouncy cushioning feel typically associated with running shoes.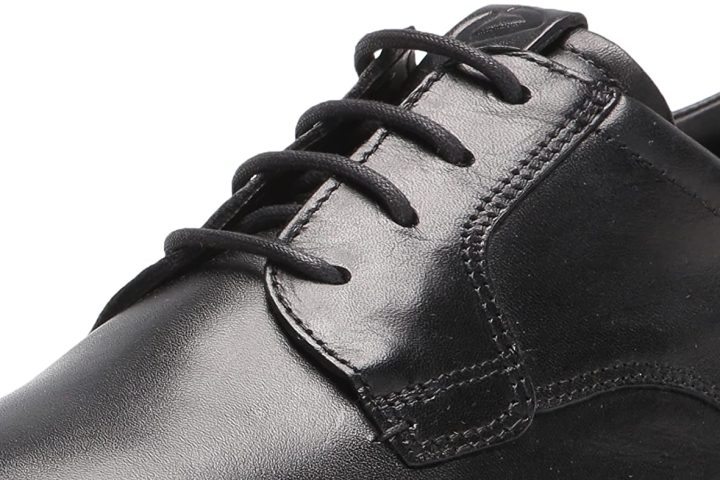 One tester noticed this right away, saying that a pair of these feeling like running shoes is an understatement, saying they feel like "the most comfortable running shoes you've ever worn." Its comfort has been compared to both Hoka and Adidas Boost running shoes.
The ECCO ST.1 Hybrid strides with poise
While it has "almost bouncy footstrikes," a fan finds it "firm enough to provide consistent stability for long hours of wear." In addition, it also has adequate arch support, making it a good option for those who need it.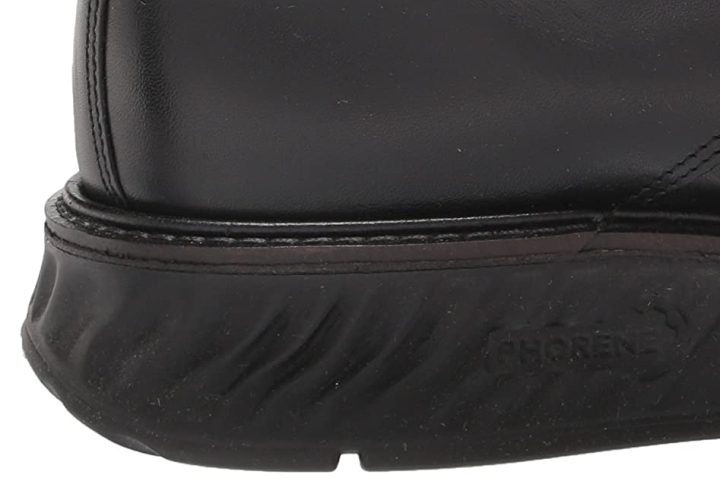 Its traction was also praised by one reviewer, saying they had "no concerns about slipping or sliding even on wet surfaces."
The ECCO ST.1 Hybrid works wonders
People couldn't get enough of having it on their feet. One person who uses it for their 11-hour shifts says they handle their long work hours "like a champ."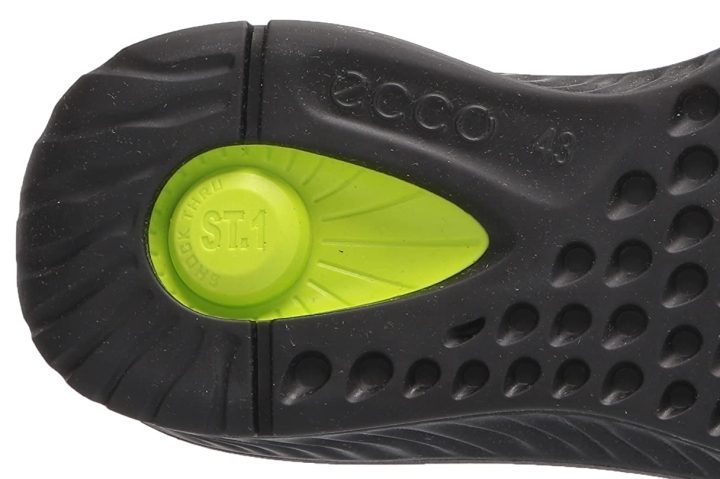 Another holds it in high regard for being the first shoes they bought where their "feet and back do not ache at the end of the day." In addition, it was observed to be great for business trips, even being described as "super functional for world travel."
Each ECCO ST.1 Hybrid comes into its own
The sneaker comes in several variants which all offer the same basic functions of the base model and more:
The wingtip variant has classic styling down to the details
The leather variant is skillfully made and has an incredible finish
The nubuck variant is especially stylish and repels water
The perforated variant breathes well in the summer heat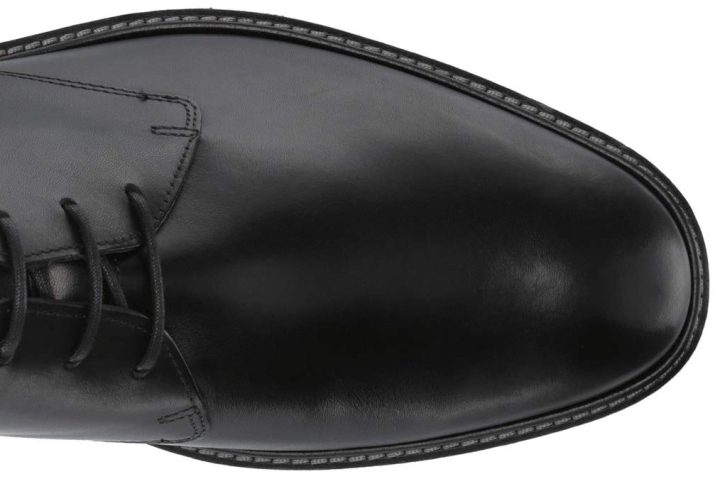 The Ecco St. 1 Hybrid delivers amazing value
Although the Ecco St. 1 Hybrid retails at $240 which is significantly higher than the average price of Ecco sneakers at $160, people still see it as a great investment.
Its combination of sneakerlike comfort and dressy style makes it extremely versatile, leading to people getting multiple pairs.