The DC Pure SE showcases another unparalleled craftsmanship of the DC brand. It highlights the upgraded premium materials and re-engineered construction that delivers pure quality skateboarding footwear. This sneaker has been considered praiseworthy for its superb durability and sufficient support for gaps and stair sets while providing excellent comfort in an eye-catching profile. Taking into account its price point that is pocket-friendly, DC Pure SE is worth a try.
Pros
Affordable price point
Thickly padded tongue
Thick collar
Ample support
Several colorways offered
Premium materials used
Enhanced reinforcement on toe panel
Durability
Reliable ground grip
Sufficient arch support
Easy to clean
Who should buy the DC Pure SE
This pair is perfect for you if:
You are searching for a pair with a low-cut style
You want to have sneakers that has a silhouette from the skating culture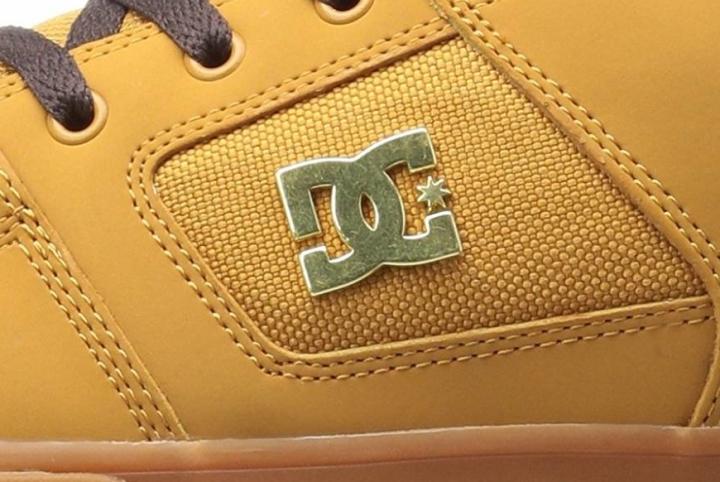 Unique style of DC Pure SE
The low-top DC Pure SE is constructed with a mixture of premium leather upper and contrasting textile overlays that provide that polished and stylish addition to one's ensemble.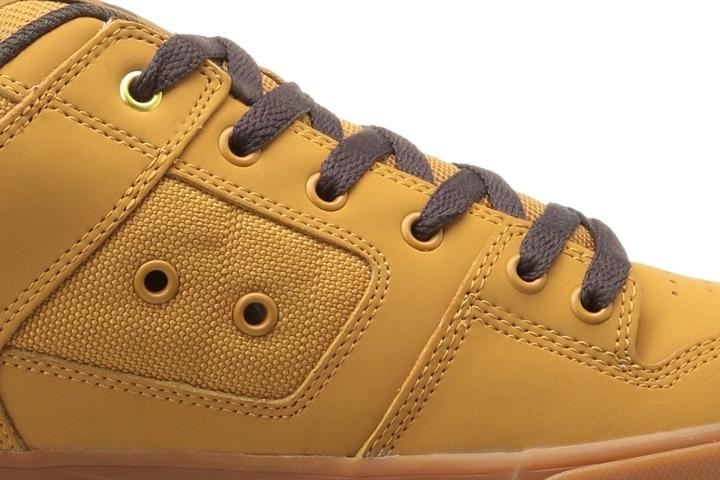 The generous padding on the tongue and collar delivers a chunky profile that enhances its sporty yet cozy vibe. This shoe stands out while its wearers are making waves on and off the board.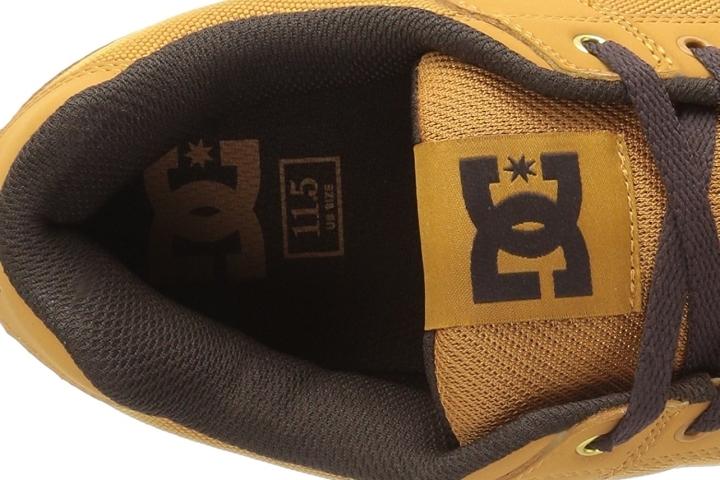 Most can be seen sporting this with their baggy jeans, skinnies, joggers, shorts, or even with their khakis paired with hoodies, tees, or plaid polo.
DC Pure SE features
DC Pure SE features a noteworthy premium leather upper with mixed materials overlays for added style. It adds a unique facet that stands out over the other skateboarding kicks.
Another striking element is the DC logo on the side which almost always breaks some necks.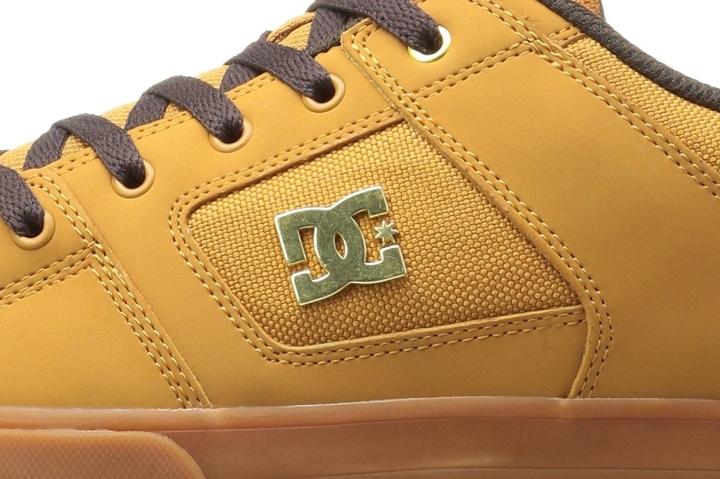 DC Pure SE history
DC founders, Ken Block and Damon Way, wanted to make a significant change in the skateboarding domain. Thus, they resolved in establishing a footwear brand in 1993 that produces high-quality products with style and performance level.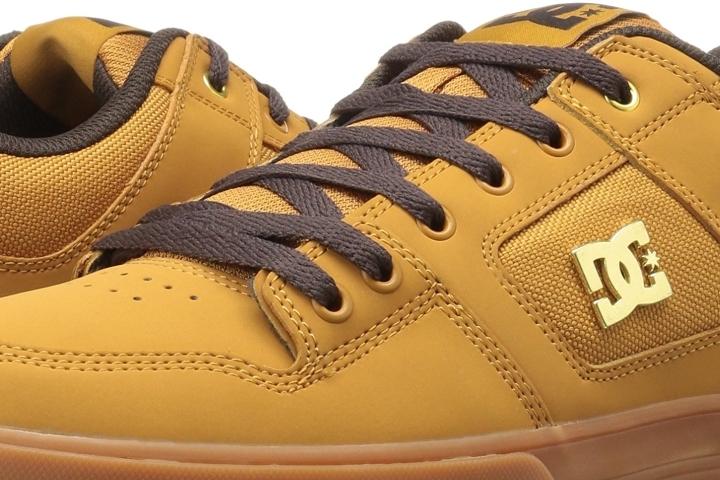 Together with professional skater Danny Way, DC founders unveiled their first DC Shoe model in 1994.
Rob Dyrdek joined the DC professional Skate Team and developed a technology that withstands the wear and tear abuse of skateboarding sport.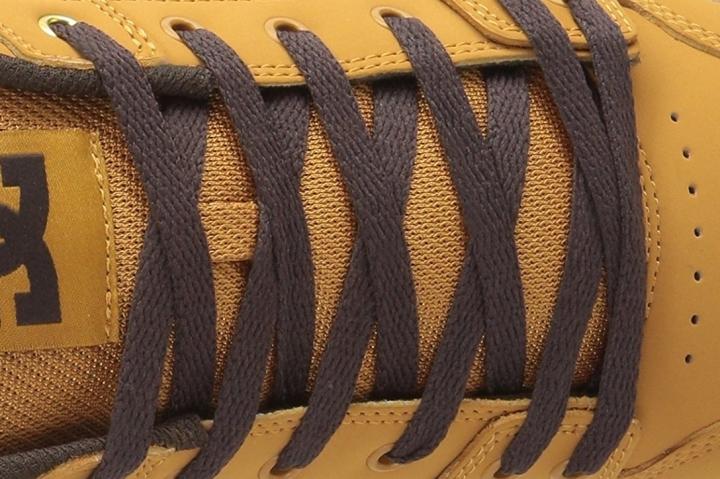 Together with Block, they came up with a nylon lace loops that protect the laces in areas that receive a high amount of contact.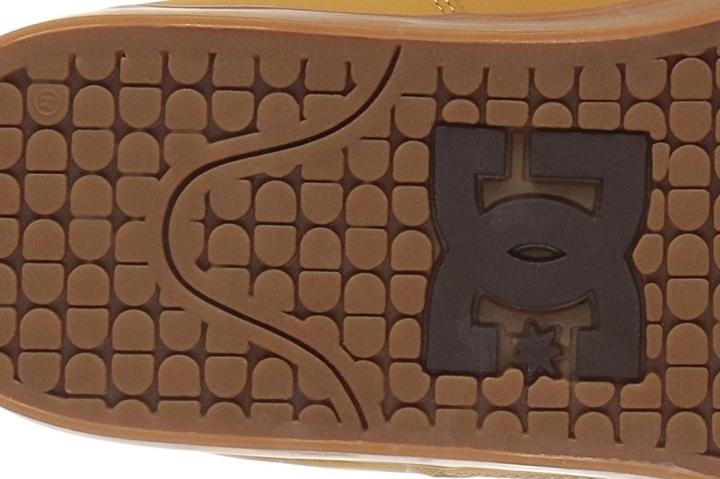 Being a two-decade-old skate shoe manufacturer, DC has turned into the leading manufacturer of high-quality and fashionable footwear for men, women, and children.