Think of affordability, function, and durability, and you've got the DC Lynx Zero skate shoe hitting everything out of the ballpark. While its thick sole separates it from other skate shoes, it has carved its place with how well it protects skaters' feet and knees. It's one of the less beefy options from DC's skate line that gives out tons of comfort, especially for narrow-footed wearers.
Pros
Well-cushioned
Shock-absorbent
Extremely grippy
Premium-looking
Durable construction
Generous padding
Budget-friendly
Cons
Weak board feel
Lacks breathability
Narrow fit
Who should buy the DC Lynx Zero
The DC Lynx Zero is perfect for those who: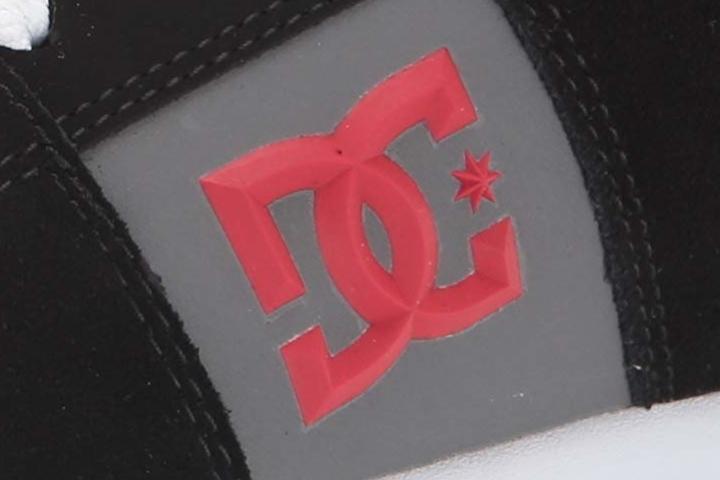 Who should not buy it
The DC Court Graffik is a great option if you have wide feet. The DC Skyline combines a spot-on fit with breathability for cool feet even in the summer heat.
The DC Lynx Zero has a lot going under the hood
Because of the extremely thick sole, one skater has said "there was no board feel at all." Some reported improvements such as one who said the shoe got "really nice, sweaty, and flexible" leading better board feel after thirty minutes to an hour of wear. Another skater, however, had to take a week to adjust their timings by 1 millisecond to get their tricks off correctly.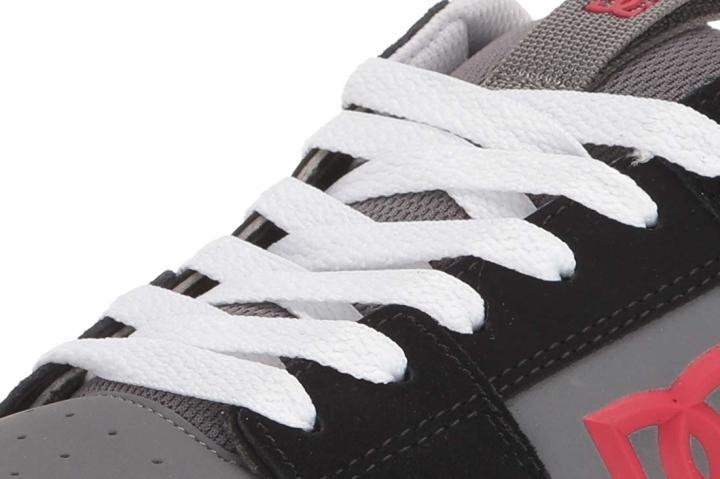 Its thick sole does have its uses, however, loved by one expert who said "the best thing about having an extremely thick outsole was having absolutely zero pain with any impact especially if I landed primo." They went on to say that "the impact protection with these is above any shoe that I've ever skated" and raved about the gel in the heel of the shoe, effective in protecting against heel bruising.
The DC Lynx Zero keeps things stress-free
In terms of durability, an expert says the sneaker is "pretty much tank" after extensively skating with the sneaker for three weeks. They found that there was minimal wear in the sneaker's upper because of the thick sole, saying that "much of the damage is happening to the outsole" so you wouldn't be hitting the upper so much.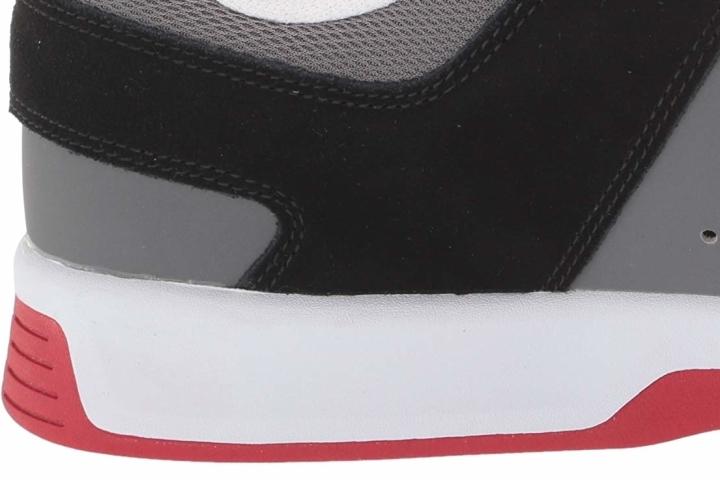 The DC Lynx Zero grips without fail
The DC pill-shaped treads were found to be super grippy by a lot of skaters. The particular application in this model was found to cut really deep that one of them said "I don't think that I will be wearing this down anytime soon."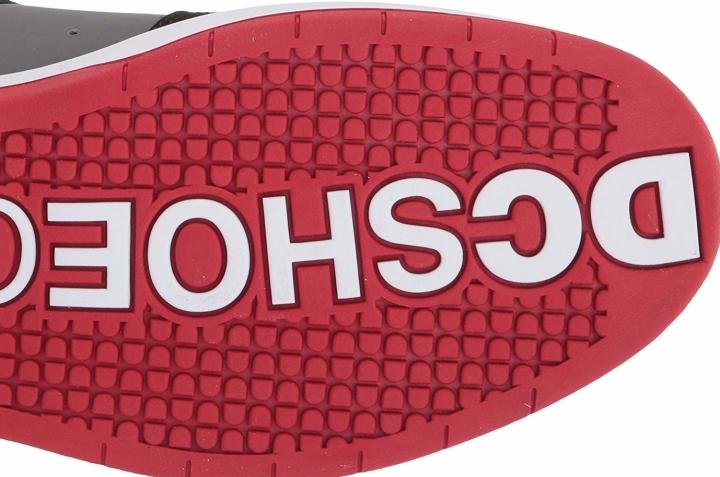 The DC Lynx Zero is a skatepark star
The sneaker looks insanely cool when worn out to skate. A skater even shared that they were approached by another who asked if they were Guccis.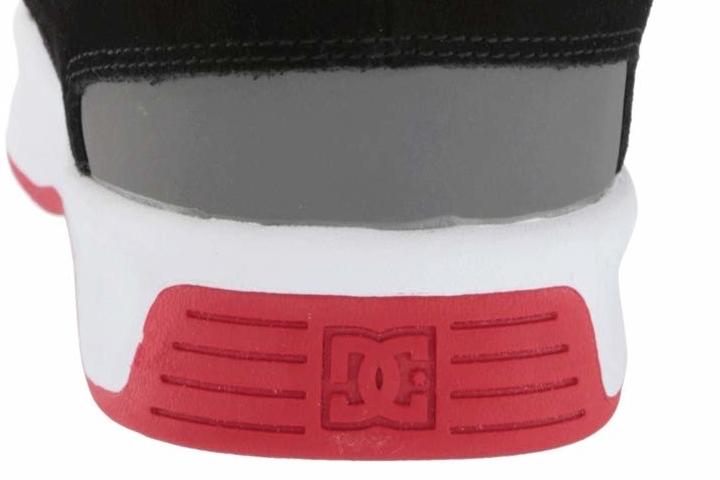 The DC Lynx Zero hugs tightly
People love wearing the sneaker even out of the park, due to how easily it slips on and off. One problem people with wider feet have had with this model, however, is that it fits too snugly. While some argue that skate shoes should be snug, several have shared experiences of their toes being squished by the sneaker.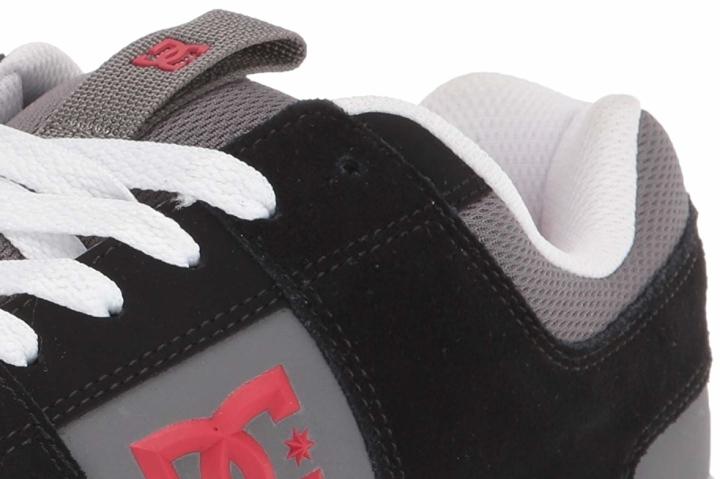 The DC Lynx Zero comes at a pretty price
The DC Lynx Zero retails at $65 putting it at a lower price point than that of the average DC sneaker at $75.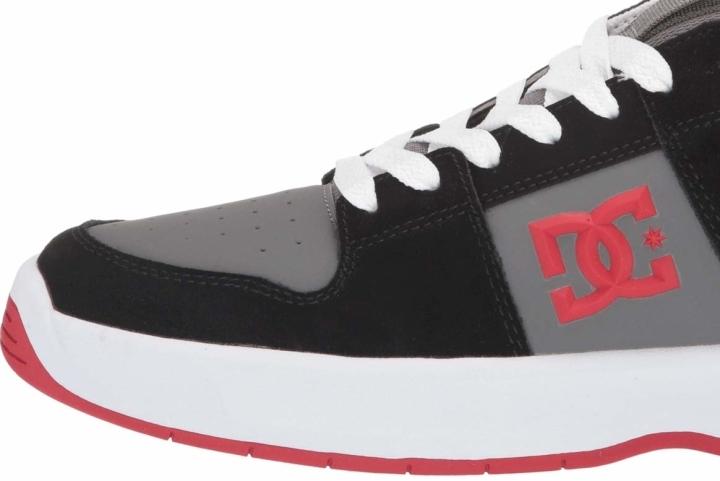 The history of the DC Lynx Zero
Skate-centric brand DC takes us back to the golden era of skateboarding by putting its 1998 skate star DC Lynx on the racks once again. Appearing in a partly slimmer build and sitting lower than the original pair is the reworked DC Lynx Zero.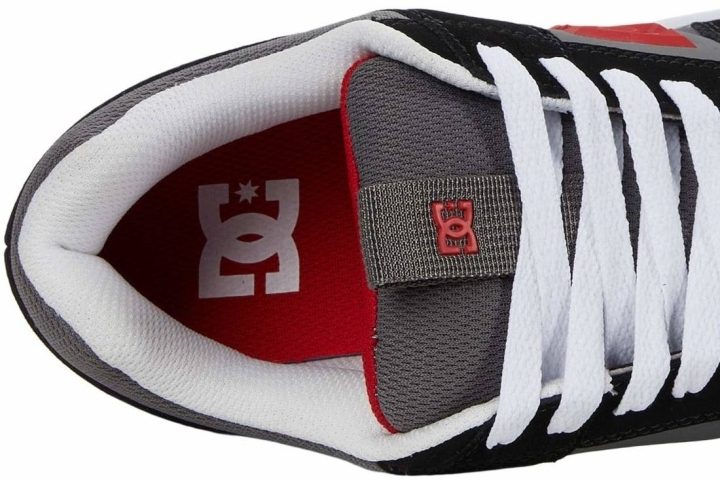 DC Lynx skate icon keeps up with the abrasiveness of the street sport while offering that street-ready soul.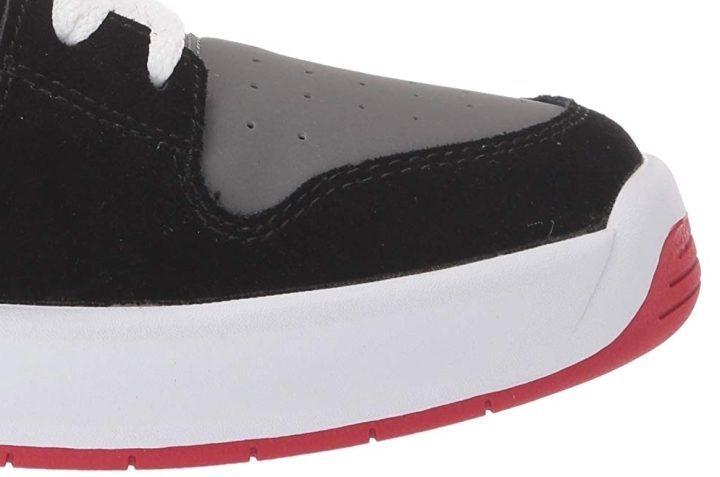 With form and function rolled into one, Lynx quickly became a sought-after DC shoe, which even got the nods of pro skaters Stevie Williams and Josh Kalis. DC pays homage to the street culture dominated by hoods by making the DC Lynx more appropriate as a sports shoe and everyday styling staple.