Feel like an absolute popstar when you don the Chuck Taylor All Star Move Hi from Converse. It's your literally elevating kick that spoils your feet with heavenly plushness with every step, all while bewildering you with its combination of chunkiness and lightness. And if its platform-centric chicness doesn't win you over, we're sure its affordability will.
Pros
Cloud-like comfort
Break-in period not required
All-day support
Surprisingly light
Quite the beauty
Budget-friendly
Easy to clean
Cons
Somewhat tight overall
Frail logo stitching
Who should buy the Converse Chuck Taylor All Star Move Hi
Altitude and fierce attitude are yours in The Chuck Taylor All Star Move Hi. Buy it if:
Platform sneakers that make walking or standing all day feel great are what you need.
Being taller than your BFFs, at least by about an inch, interests you.
You want to look bolder in a skirt or pair of leggings.
Sneakers that don't give hotspots or blisters from the box are what you're after.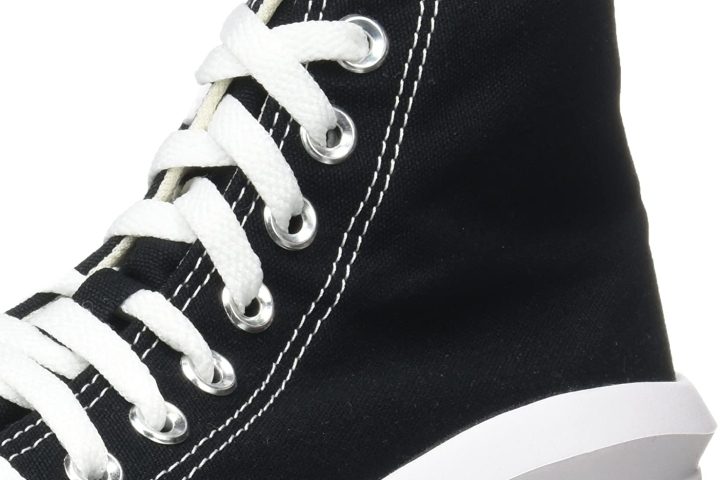 Who should NOT buy it
With no criticisms about fit, the SK8-Hi Platform 2.0 from Vans is a good alternative to the Chuck Taylor All Star Move Hi. There's also no bad rap about the Converse Chuck 70 Vintage Canvas concerning overall durability, so check it out instead.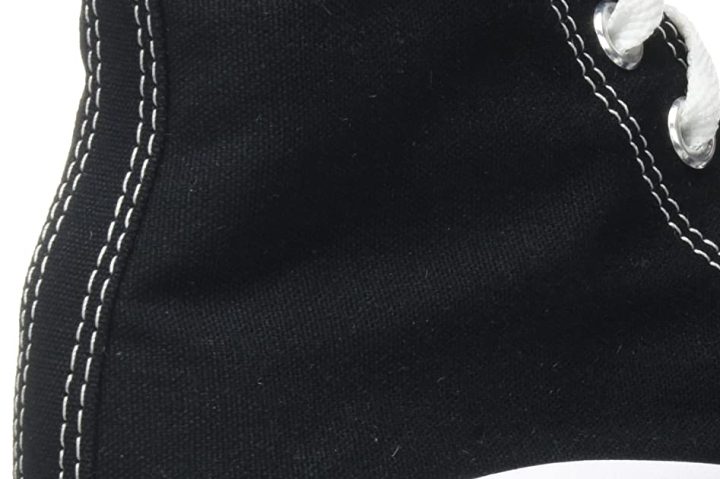 The precipice of comfort
Numerous sneaker collectors find the Chuck Taylor All Star Move Hi exceptionally comfy. Here are their hot takes on it:
"The comfiest Converse ever."
"Feels like walking on a pillow."
"They never hurt my feet."
As a cherry on top, the shoe's comfiness is available from the get-go. Yes, it's a pair that you don't even have to break in.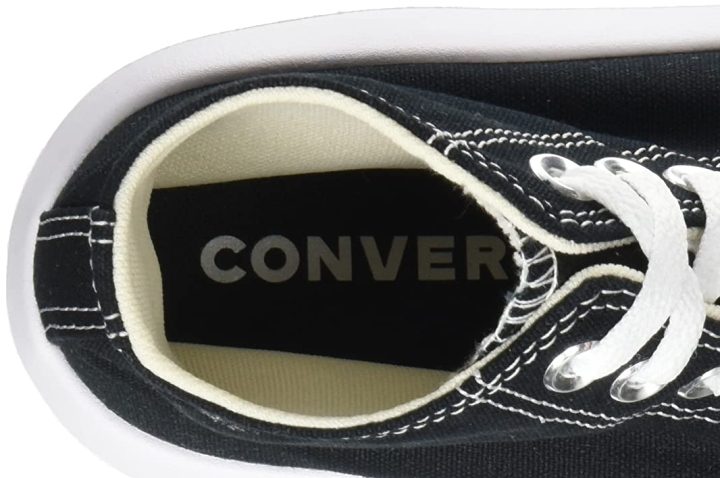 Where your arch can rest easy
This comfy Converse kick delivers stellar support underfoot. "A perfect solution to the fatigue I used to get in my old Chucks," says a reviewer. "I don't think I can own any other shoes," says a hairdresser who stands for up to 12 hours all day styling hair.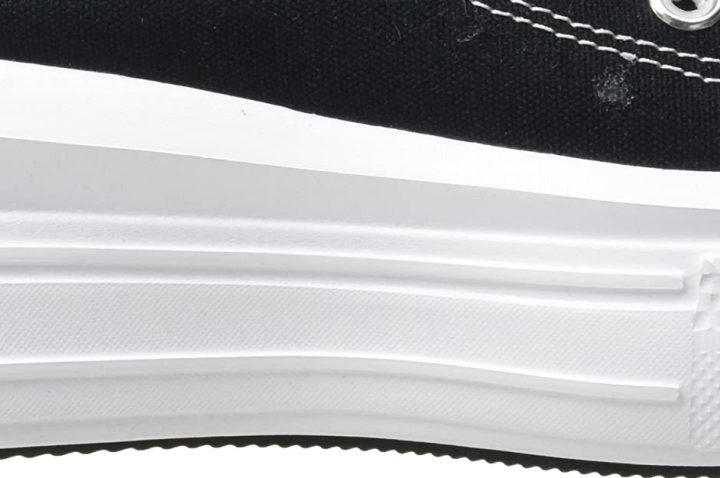 Chuck Taylor All Star Move Hi: Beefy yet light
Despite its intimidatingly stout sole unit, the Chuck Taylor All Star Move Hi is not at all heavy. "Super lightweight" and "surprisingly very light" are remarks that put weight to this enigmatic-yet-compelling experience.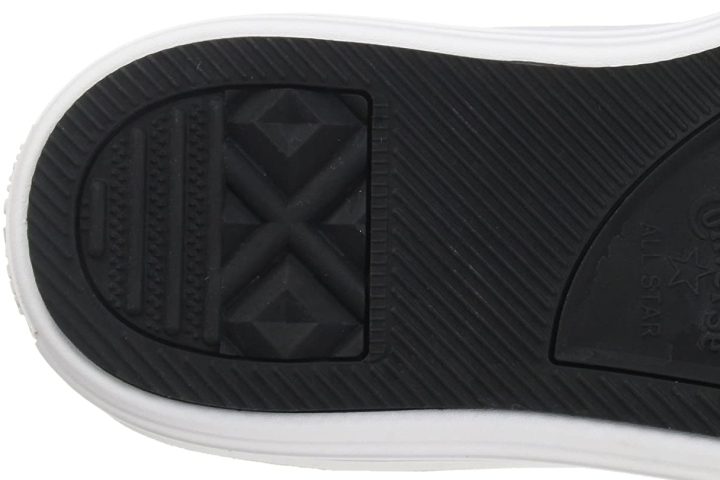 Posh with a somewhat polarizing fit
This sneaker is highly adored by many for its snazzy aesthetics. It's "cute and perfect for us short girls," says a female sneaker fan. Another non-professional tester describes it as "beautiful and classic."
Within its fashionable upper, however, is a somewhat polarizing experience. Some reviewers report that the sneaker is a tad tight. Others, on the other hand, have no qualms about its interior, with one saying that its fit is "like a dream."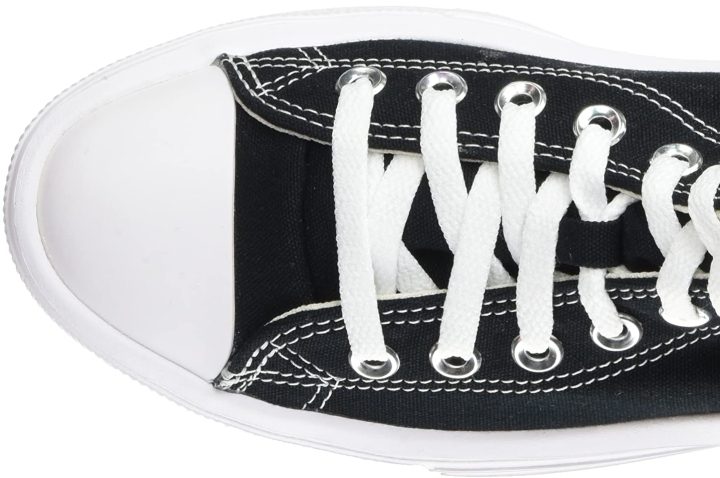 It might go logo-less soon
There are those who say that the stitching around the shoe's Converse logo comes undone way too soon. Avoid abrasive or scratchy hazards if you wish to extend its lifespan.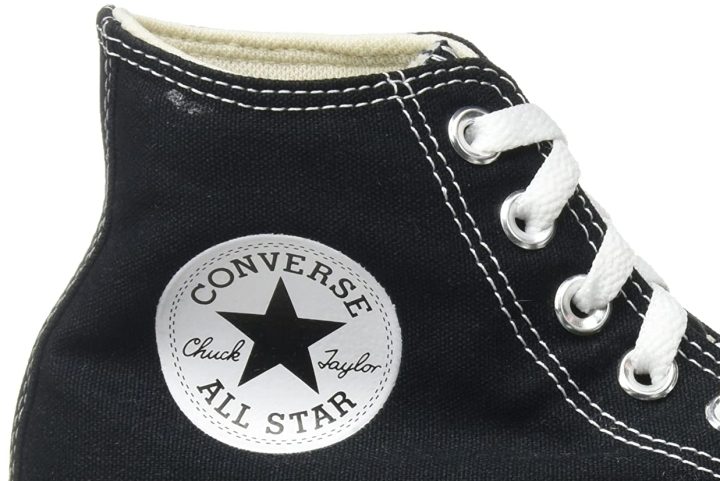 A treat for the thrifty
Your dear wallet and purse need not worry about the Converse Chuck Taylor All Star Move Hi. Compared with most platform kicks, the featured high-top sneaker is $17 less expensive. If you're interested in other affordable sneakers, click here.