A sporty shoe that looks good on the trail and on the street, the Vitesse OutDry from Columbia ticks the box for comfort, stability, and protection. This
waterproof hiker
is lauded for its seam-sealed construction which means less water intrusion and enhanced upper strength and durability. Plus, the lightweight midsole creates a cushiony platform and absorbs impact well.
Pros
True to size
Waterproof
Very comfy
Versatile
Durable
Stable
Reasonable price
Cons
Not breathable
Lacks grip for technical downhill
Columbia Vitesse OutDry review
I was very excited when these arrived on my doorstep since I was in the market for a new lightweight hiking shoe that I could take on adventures with me.
This shoe definitely fits what I was looking for. The Vitesse Outdry is a comfortable light hiker that is perfectly suited as a travel/lighter hiking shoe.
I tested this on a variety of terrain, and I thought it worked ok on most surfaces, but not the best if you are looking for a dedicated hiking shoe as it is limited in some respects.
If you are looking for a shoe to wear around while you are traveling that transitions well to light hiking, this is the shoe for you.
When I say "light", don't think that this will be like a road shoe, or even a trail running shoe. This shoe is lighter for a hiking shoe and should be used for easy/light hikes.
It is quite sturdy
This shoe is quite …sturdy. It's got a robust midsole, heavy padding along the ankle collar and tongue, and a full rubber outsole.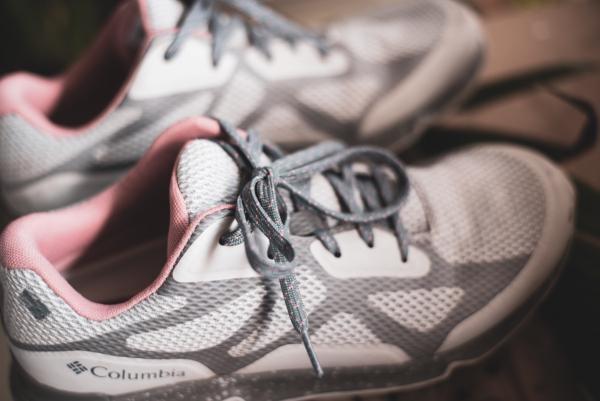 The overlays along the outer edge of the shoe provide protection, but also makes it easier to wipe down the shoes after a hike. This is quite helpful when you are hiking in very dusty areas like southern California.
The flat laces are durable and do a good job of locking in the shoe to the foot. The heavy padding also makes it so that it feels like a wetsuit rather than a corset when you really tighten those laces.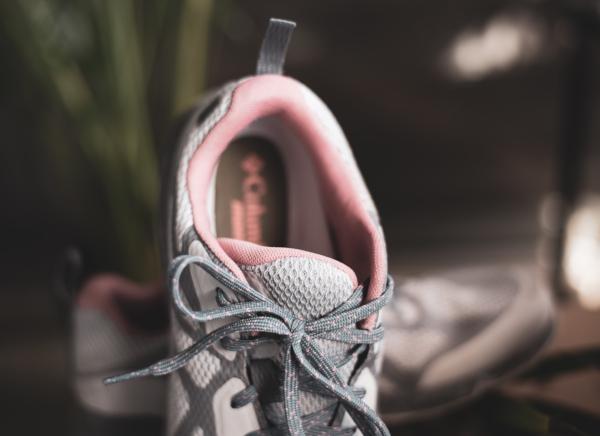 Comfort is amazing in the Vitesse OutDry
The step-in comfort is amazing because of all of the padding, but the insole and midsole really help the shoe feel really plush for a hiking shoe.
No, it doesn't feel pillowy soft like a Clifton 1, but it is very comfortable for a hiking shoe where you need to balance durability with that lasting comfort.
I was able to walk around all day without any hotspots or feeling like I want to chuck them off of my feet at the end of the day.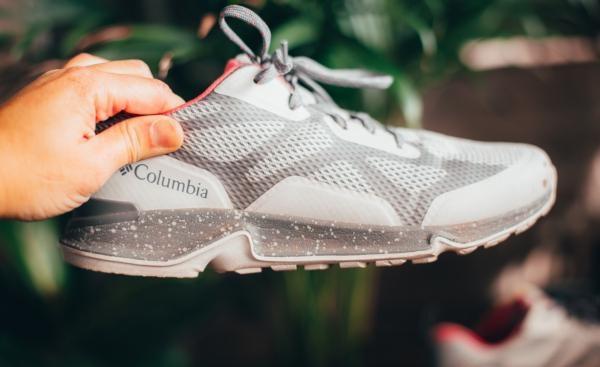 Fit/performance/durability
Like most people right now, I have had a difficult time finding places to hike/run since a lot of trails around me are shut down. Even where there is outdoor space, I still want to go to areas where there aren't a lot/any people so that I can maintain a safe distance.
Luckily, I was able to test out this shoe in a variety of environments before most places shut down. What I have found about this shoe is that you don't need to treat it like a dedicated hiking shoe because of its versatility.
When I got to a trail that was too crowded, I just went for a long walk in the hills and found that it's just as comfortable to walk around in because the lugs are not too aggressive.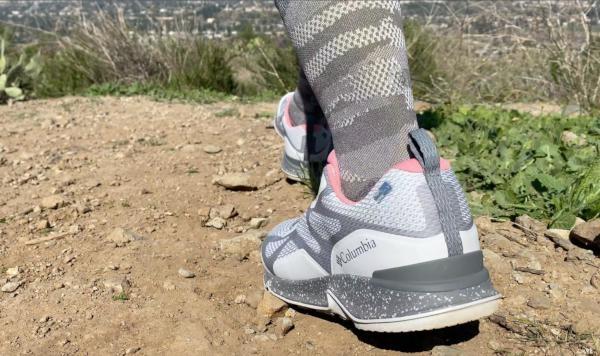 I found myself reaching for them because they are waterproof, and we have gotten a fair bit of rain in the area lately. What I did notice as I wore them on longer walks and hikes is that my foot got quite warm.
There was some breathability, but it could be the fact that there is a waterproof layer, my feet did get a little hot. That is a tradeoff for having waterproof shoes.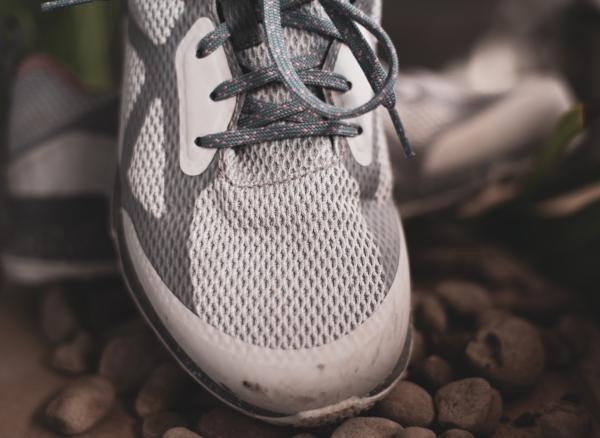 When I took it around those walking trips around town, I found that it was very comfortable, and the cushioning shows no breakdown after months of use. I honestly can say that it is one of my go-to shoes for taking the dog on the light trails and easier hikes.
Slips on technical downhills
I say easier hikes because when I took it on a very rocky steep trail, the shoe did not perform as well as some of my other hiking shoes. Yes, it was still comfortable and the shoe felt like it was very stable, but the grip doesn't do well on technical downhills.
It performed great on the uphill portions of the hike, but I couldn't get any traction on the downhills and I felt like I was slipping more than normal.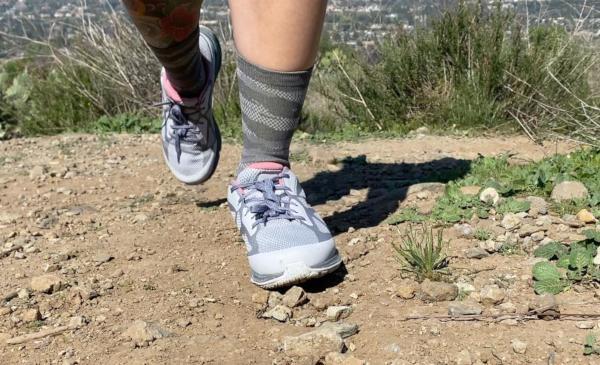 I think that the lack of traction was due to the fact that the lugs are not that aggressive, which is part of the reason why they are so great as a transitional hiking shoe.
The rubber provides enough grip for those uphill but requires you to move more cautiously through the downhill portions.