Indeed, from Trailstorm Mid Waterproof's trail-to-town versatility down to its rain-or-shine readiness, this shoe is bound to cause a big blip on your radar. A couple of workable flaws aside such as its unflattering footbed and breathability, the Trailstorm Mid Waterproof boosts your hiking potential wherever the path may take you.
Pros
Plush right away
No break-in period
Impermeable
Keeps the feet dry
Impressively light
Grippy boot
Attractive design
Reliable collar
Ankle support
Cons
Lacks heel support
Not enough breathability
Who should buy the Columbia Trailstorm Mid Waterproof
The Columbia Trailstorm Mid Waterproof is a versatile hiking shoe best suited for:
outdoor and trail enthusiasts who need a light and liberating hiking boot for warm weather adventures
camping, day hiking and urban hiking adventures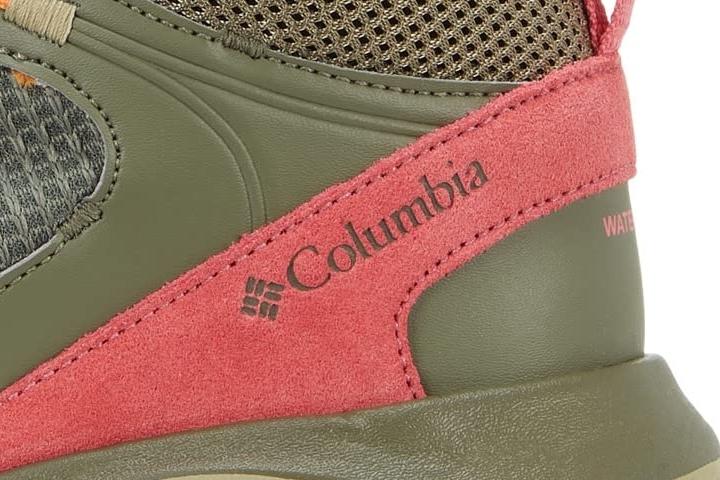 Lighter than most
This Columbia offering, arguably, has all the trappings of a highly competent pair of hiking boots. With an average pair weight of around 750 grams, the Trailstorm Mid Waterproof is simply featherweight.
To put things into perspective, more traditional trail boots weigh anywhere between 850 and 1100 grams. Yes, restriction is hardly a thing in this piece.
Trailstorm Mid Waterproof is reassuringly flexible
The design of its rear overlay gives the boot a supportive lower section and a maneuver-friendly upper shaft.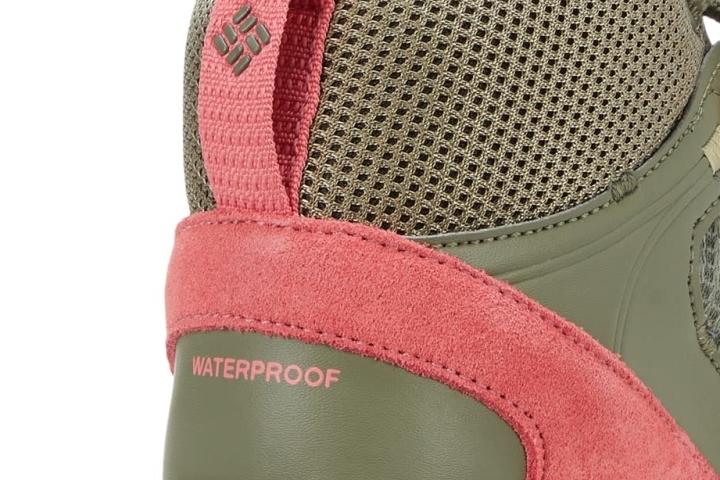 This means that heel landings are safer, and sudden turns become less restrictive in the Trailstorm Mid Waterproof.
Unflattering footbed
The shoe's default insert lacks heel support, making it quite a dispensable component to one unamused expert.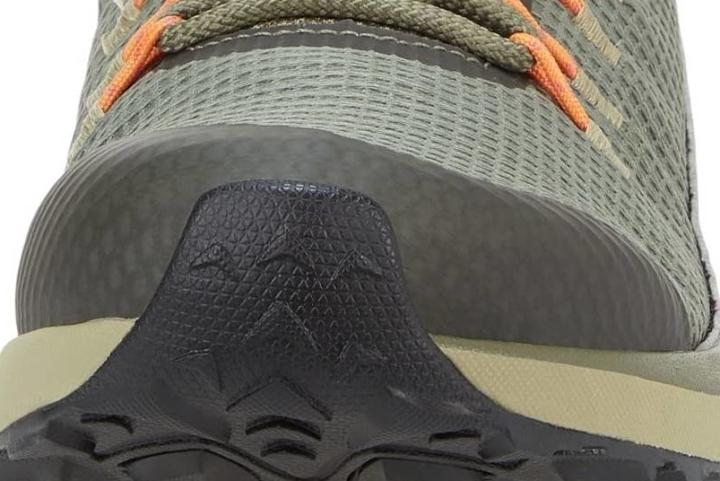 However, the toe box is solid enough that it protects the wearer's feet when heading off the beaten track and less traveled paths.
Insufficient breathability
Based on a few reports, the Trailstorm Mid Waterproof could be more breathable.
Several reviews from those who have tried the boot said it induces their feet to sweat. The main reason for this is the insufficient airflow in the interior of the boot.
Plush right away
Trade collar security gives enhanced ankle mobility with the Trailstorm Waterproof—the featured boot's low-top counterpart.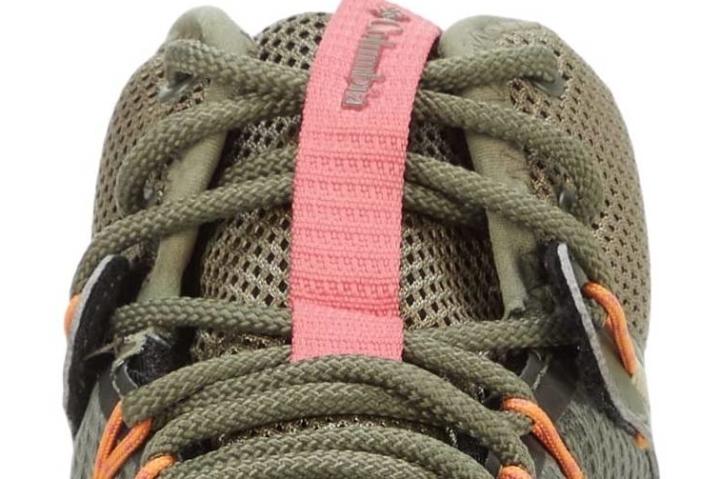 Respected bloggers and purchasers alike find the Columbia Trailstorm Mid Waterproof mighty comfortable minus the break-in period.
Impermeably waterproof
Through moderate rain and 3-inch high puddles, this hiker keeps everything on the inside dry, critics say.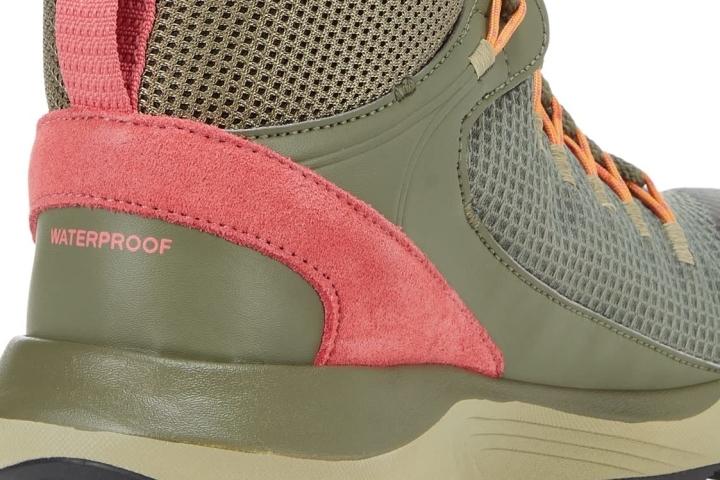 Numerous trail-goers are impressed with its lightness. A highly professional tester among them even said that it "won't weigh you down."
Attractive and grippy boot
This attractive and grippy boot from Columbia, according to a gear pundit, clings on different types of surfaces without much effort.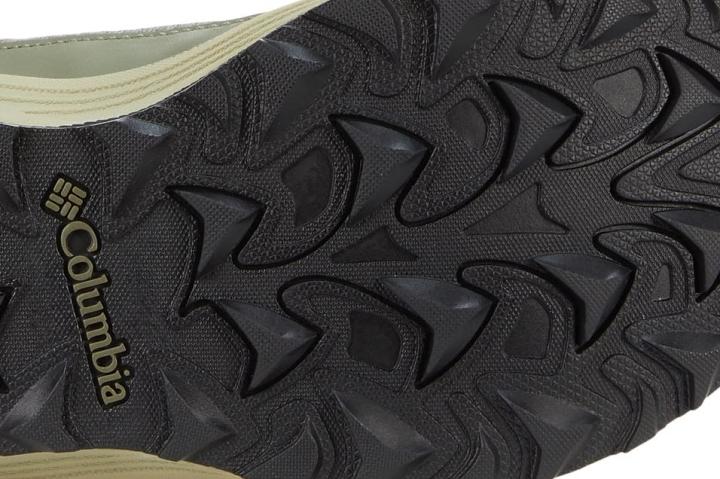 Ankle support is among the Trailstorm Mid Waterproof's many aces with its reliable collar. It also offers some versatility for your money.
This Columbia Trailstorm is great for high trail mileage adventures
Dashing in both form and function – sporting this bad boy equates to high trail mileage and finally escaping the ridicule of your friends for wearing something city-life appropriate for once.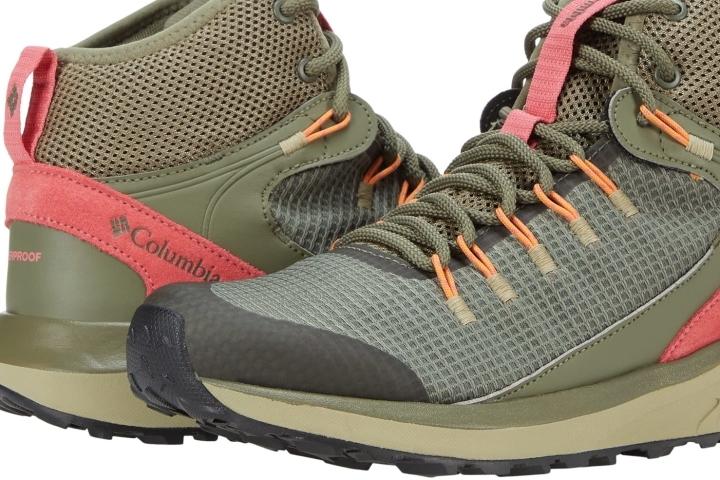 You may even be able to lure some of your not-so-outdoorsy pals to take a more natural route going home with it!