Who should buy Columbia Redmond Mid Waterproof
The Columbia Redmond Mid Waterproof is highly recommended for entry-level hikers looking for a cheap option. Purchase if you prefer:
A lightweight boot
The protection coming from mid-cut footwear
A boot you can use for wet trails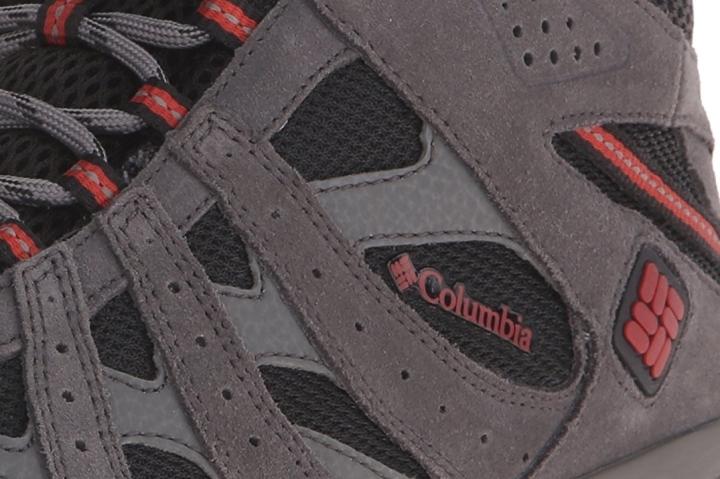 Columbia's very own outsole technology
Omni-Grip, Columbia's very own outsole technology, is made of special rubber compounds. It provides and maintains traction over various surfaces whether wet or dry with its spiky, low-profile lugs and grooved patterns. There are protrusions lining the outsole's sides that assist hikers during lateral maneuvers. The heel's outer section is also engineered with ridges. Their inclusion grants users a level of slip resistance, especially when negotiating downward slopes and inclines.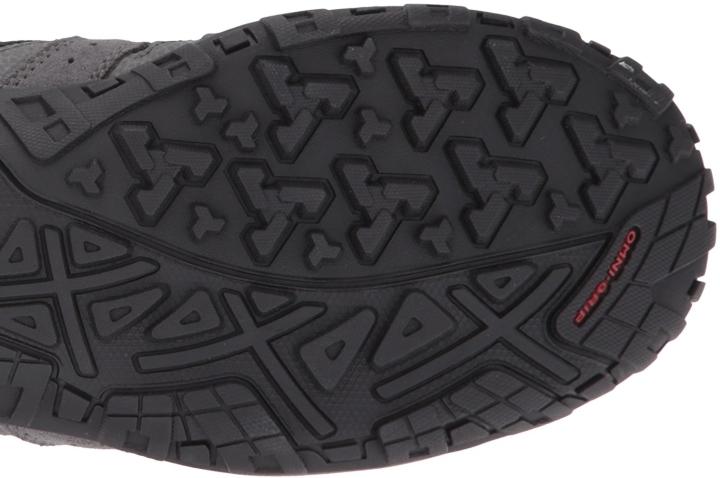 Other than traction, this grippy layer also provides additional forefoot protection. The designers made this possible by slightly extending the outsole's front end toward the upper, and thereby giving the boot a decent rubber bumper. A similar protective extension is also found at the boot's heel. The amount of area it covers is considerably wide which lends users extra heel support.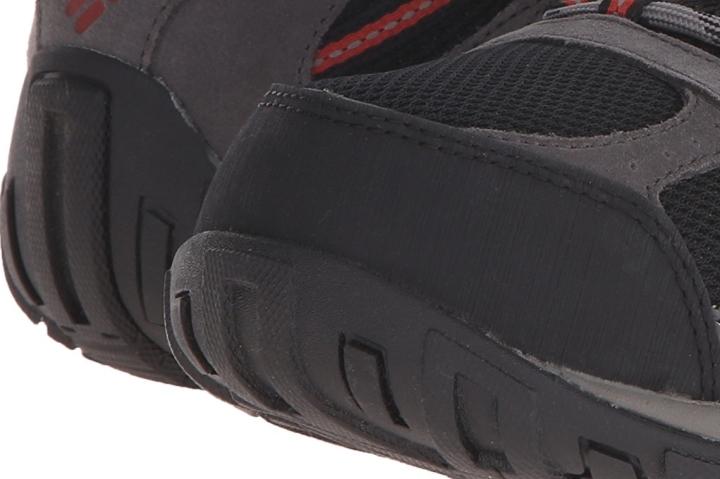 Columbia Redmond Mid Waterproof's shock-absorbing and stabilizing platform
The Columbia Redmond Mid Waterproof's midsole is engineered with an in-house technology called Techlite. This stabilizing platform has an extra beefy heel zone that makes landings safe and comfortable by actively absorbing shock. Its construction allows it to retain its form during transitions, thus providing ample cushioning with each ground contact. From the heel section, the midsole tapers toward the front end giving the boot a noticeably slender profile. For added comfort, the boot also comes default with a removable footbed.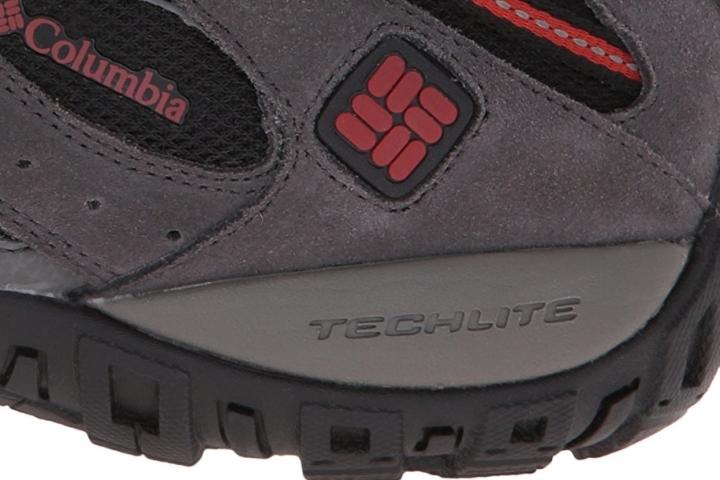 Supportive upper
With its mid-cut upper consisting of mesh, webbing, and suede leather, the Columbia Redmond Mid Waterproof is made supportive, comfortable, and lightweight. The combination of mesh and perforated leather overlays makes it breathable. Over at the front end of the boot is a strip of sturdy material. It functions as a rubber rand which, along with the outsole's front extension, further reinforces and protects the toe box.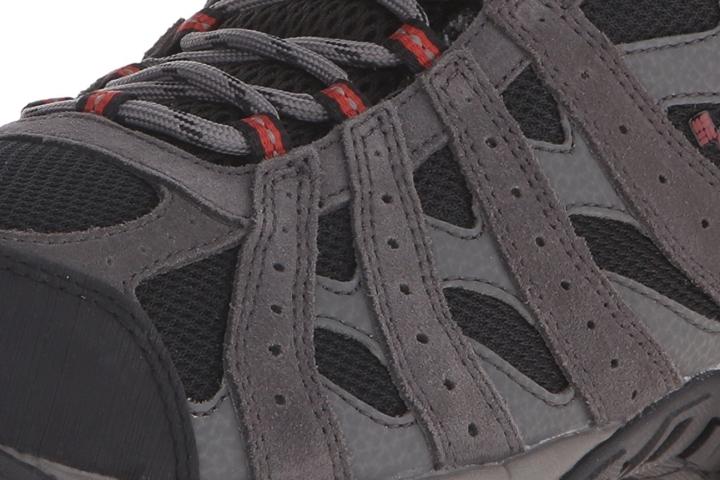 The main bootie is imbued with a Columbia-trademarked waterproof liner known as Omni-Tech. This technology doesn't just wall off wet elements, it also wicks away sweat and moisture. The collar is contoured and ridge-like which improves mobility in virtually every direction.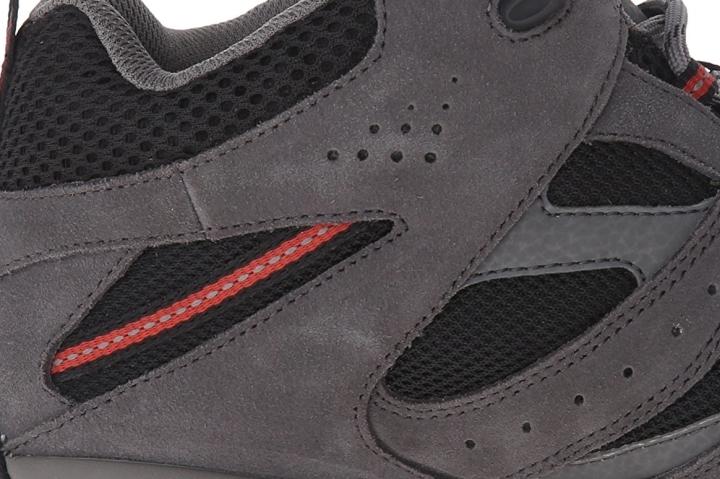 The boot's round laces and lace tunnels are both synthetic. The lace loops at the ankle line, on the other hand, are made of a solid material closely comparable to hard plastic.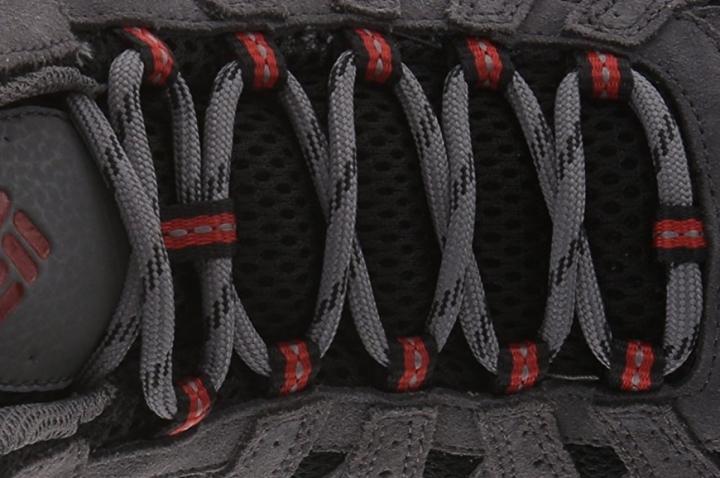 Columbia Redmond Mid Waterproof maintenance
Soiled Columbia footwear must be rinsed immediately under clean tap water with the use of a soft-bristled brush.
It must be dried naturally, away from direct sunlight, and preferably with the insole removed.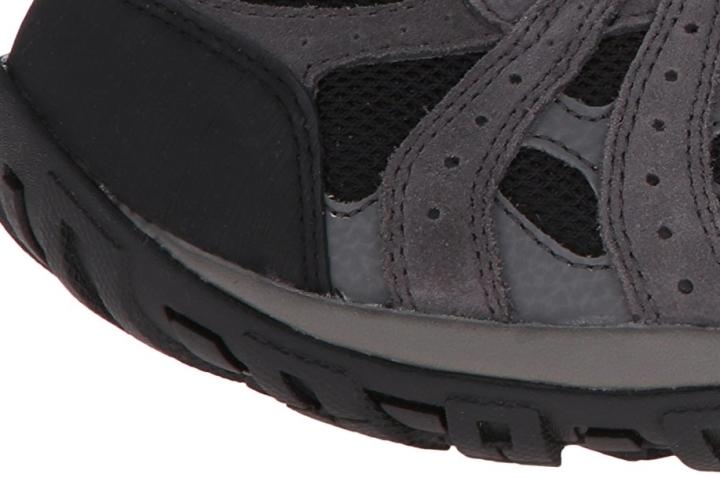 Compare popularity
Interactive
Compare the popularity of another shoe to Columbia Redmond Mid Waterproof: