The Columbia Caldorado III has turned out to be everything I wanted it to be and more. I laced it up with no preconceptions, prejudices, or expectations, and after 70 miles, it is safe to say I am a huge fan. I have been really impressed by the shoe and find myself torn between it and my beloved Inov-8 Roclites every time I head for the trails.
Pros
True to size
Protective features
Supportive heel
Very comfortable
Ample toebox
Close-to-ground feel
Attractive design
Light
Who should buy the Columbia Caldorado III OutDry
The Columbia Caldorado III OutDry is a protective, waterproof and grippy trail running shoe best suited for:
long distance, marathon or ultramarathon trail running
heel strikers or forefoot/midfoot strikers
neutral trail enthusiasts and off-road adventurers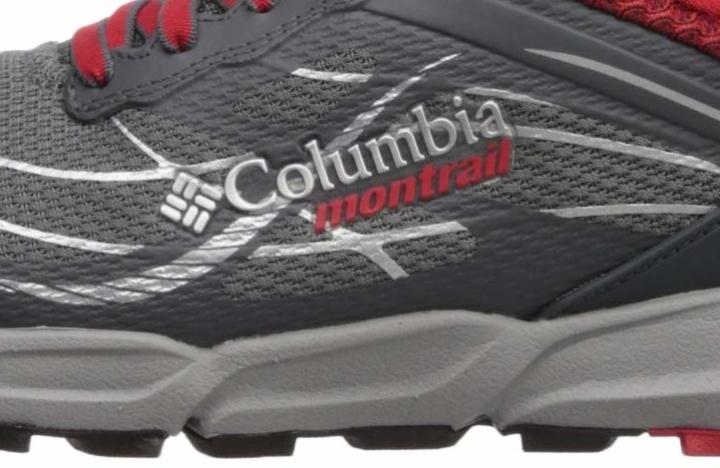 Columbia Caldorado III OutDry review
I first considered the Columbia Caldorado III back in January 2020. I was formulating my plan for the year ahead and had an Ultra itch that I wanted to scratch and wanted a shoe fit for the task.
Unfortunately, my Ultra ambitions fell victim to COVID-19, but the Caldorado III remained in my thoughts, and a few months later, I took the plunge.
I picked up the shoe for a scarcely believable price, which made buying it an easy decision. Although my purchase was exceptional, this shoe can be easily found for sub-£70, which makes it a very attractive proposition.
Feels comfortable and flexible
Out of the box, the shoe is an attractive design in my 'Steam/Tangy Orange' colourway. It looks a little more speed hiker than trail runner, but I like it.
The upper has the appearance and feel of a soft, thin neoprene, which is pretty unique amongst the trail shoes I have come across. It feels comfortable, plush, and flexible and has a nice sheen to it.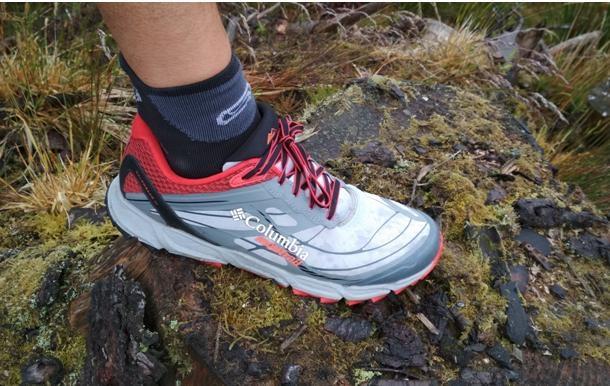 Offers protection on rocky trails
The upper is overlaid with varying thicknesses of TPU. There is a substantial but reassuringly lightweight and flexible toe bumper that protects the feet from impact on rocky trails.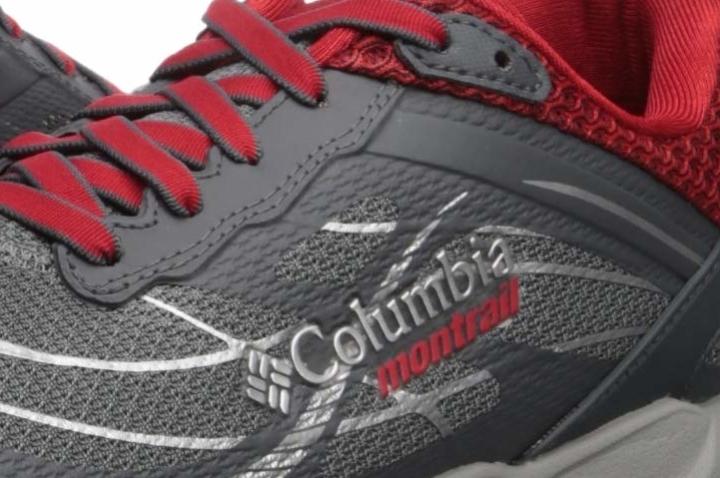 The overlays thin out from here until the lace channel, where they bulk up and provide some soft structure around the foot's bridge. This, allied with the flat, elasticated laces, provide a nice lockdown and some support without sacrificing any flexibility.
Plenty of support
The heel counter is firm and provides plenty of support, which is the only place on the shoe where we see the real structure.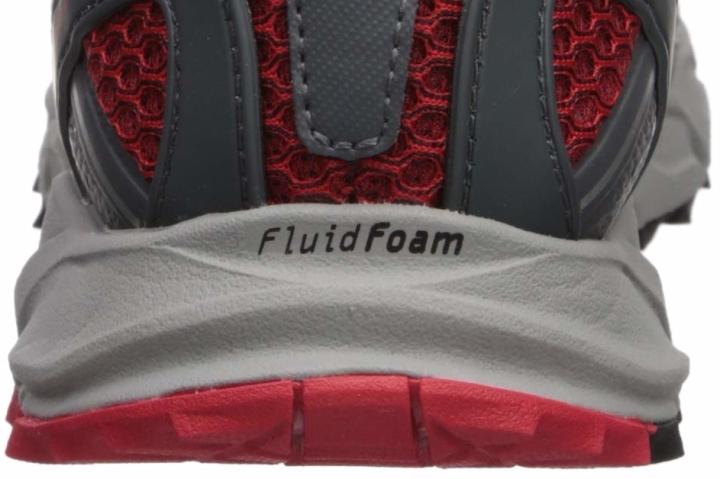 In terms of the design, the heel differs from the rest of the shoe as it is clad in a stout mesh, which is completely different from the upper. It is a little inconsistent in design terms and quite old-school in appearance, but not offensive.
Sufficiently roomy toe box
The gusseted tongue and well-padded collar and heel counter contribute to the soft, luxurious feel across the shoe. Comfort levels in the seamless upper really are excellent!
The fit is true to size (I'm a UK10 in almost everything) with ample room in the toe box without feeling like my foot was lost in it.
Superior ground connection
The midsole of the Caldorado III is made from Columbia's FluidFoam material. It provides all the cushion I want without ever feeling vague or squishy.
Compared to my Ultra Pro experience, I found it to be softer with a vastly superior ground connection. Running in this shoe is a very pleasurable experience.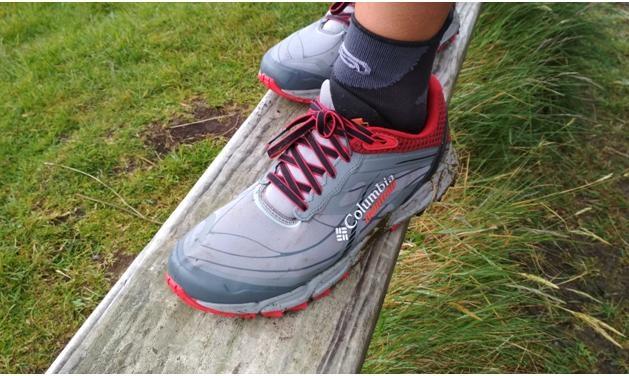 Delivers natural feel and flow
The addition of a TrailShield rockplate provides some protection under the forefoot, but the flex grooves on the outsole stop the shoe from feeling too stiff or detached from the ground. It's a really attractive combination of protection and feels, which I like a lot.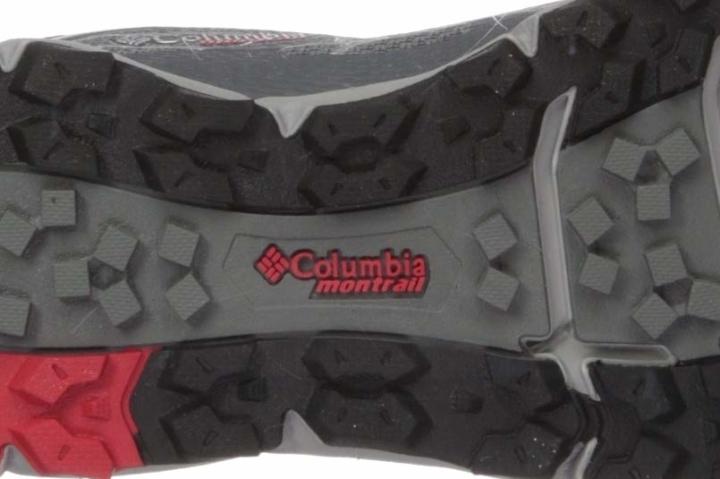 Columbia's FluidGuide technology provides some gentle stability in the midsole. It's a subtle influence that does nothing to diminish the natural feel and flow of the shoe.
Adequate grip
The wide outsole clad with extensive multi-directional 4mm lugs provides a confidence-inspiring platform on which to progress. The grip is adequate but isn't particularly aggressive: it works a treat on the loose stone trails I am used to and would be ideal across alpine-style trails.
I purposely tested the shoe across some wet, grassy terrain, and the Caldorado iii handled it pretty well, but it certainly wouldn't be my go-to choice for mountain running on grass or muddy surfaces.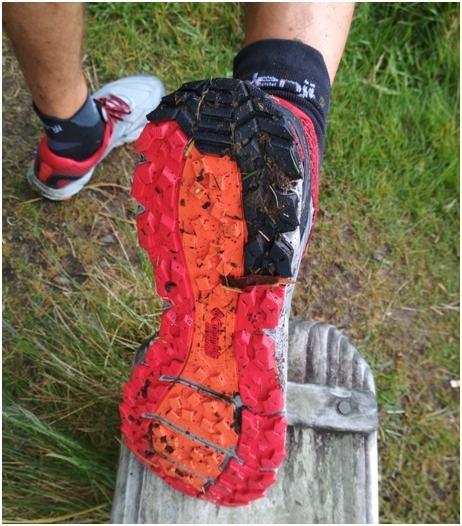 Lightweight and responsive package
My first run in the Caldorado III was a steady pace across my usual loose stone forest roads, nothing too aggressive or challenging.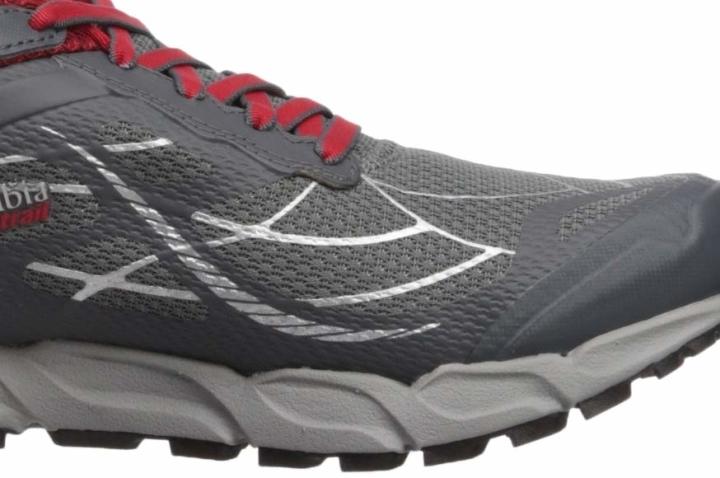 After a few minutes, I knew I had a winner on my feet: zero break-in period - just straight-up comfort in a relatively lightweight and responsive package.
Provides comfort on long runs
It works well as a road-to-trail shoe, primarily due to the comfort levels within. The numerous small lugs offer a smooth, steady ride on hard surfaces.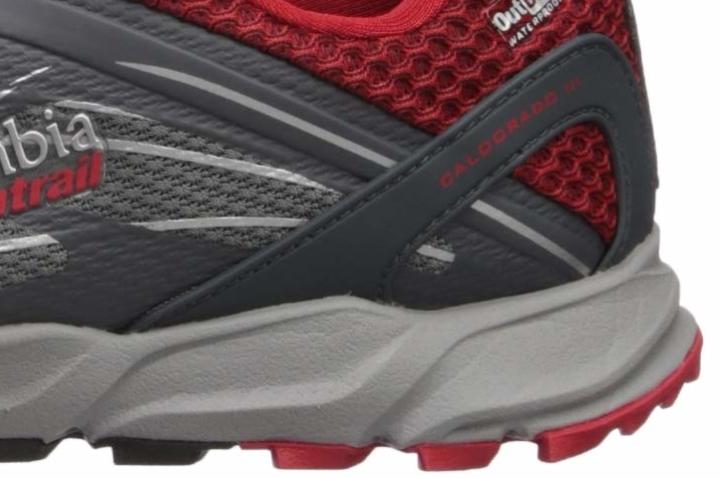 I have clocked almost 80 miles in the Caldorado III, mainly running but with some hiking and everyday wear too. I have enjoyed them all. It provides comfort on long runs but has enough feeling and response to handle quicker workouts.
Gusseted tongue causes discomfort
As always, I have a couple of minor gripes but not enough to push me away from the shoe. I occasionally find the tongue gusset, which is made from the same plush material as the upper, can bunch, which can cause discomfort.
This is avoided by taking some care with the placement of the gusset when lacing up. I do think this could be avoided completely by using a thin, elasticated material and a slight change in design (Under Armour absolutely nailed this feature in the HOVR Sonic 3, which I recently reviewed).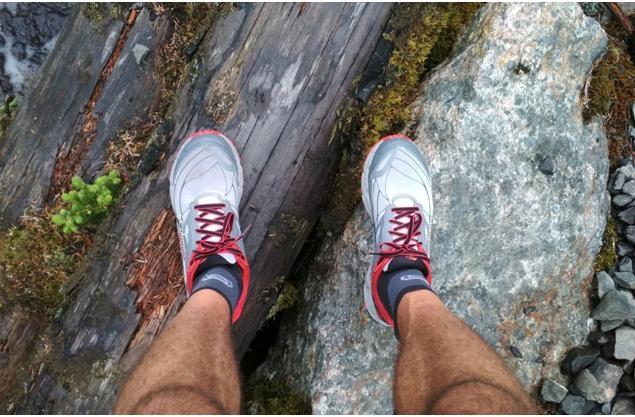 Extra room for a wider foot runner
I find the fit a little vague around the bottom of the lace channel/forefoot. The toe box's room is very welcome, but I'd like it to taper in a little more approaching the midfoot. Although this is a gripe for me, the extra room would doubtless be very welcome for someone with a wider foot.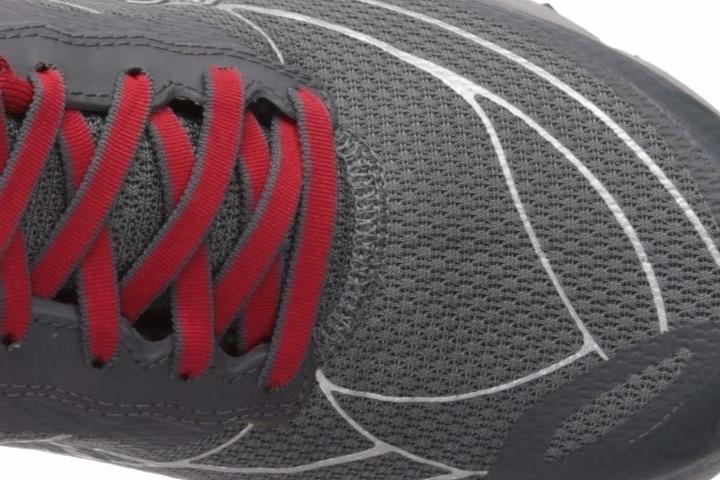 The Caldorado III comes in a waterproof Outdry version, which mine is not. I tend to avoid waterproof footwear as on wet days or particularly sodden terrain, water inevitably enters the shoe at the collar and stays in.
The Caldorado didn't drain particularly well, and the plush upper tends to encourage water retention, which didn't make for a particularly enjoyable experience
Solid durability
Durability after 80 miles is very good. I'm experiencing very little wear to the outsole, and the upper is holding up well.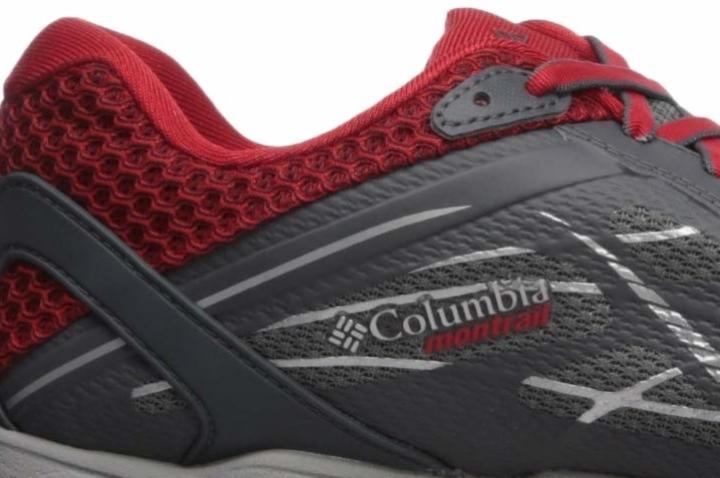 I had a nasty slip whilst hiking and took a pretty good impact on my foot, which left a large bruise on me but nothing more than an abrasion on the upper. A less substantial upper might not have survived.
Great choice for mixed terrain trail days
As a rule, if I am going over 8 miles, I'll reach for the Columbia as it has all-day comfort and plenty of room across the board. That's not to say it can't handle shorter, faster workouts or an increase in pace when the mood takes me, but I prefer to keep it as my long day shoe.
For long trail days with mixed terrain, it's a great choice, and if I ever get round to doing an Ultra, I will find an able partner in the Caldorado III.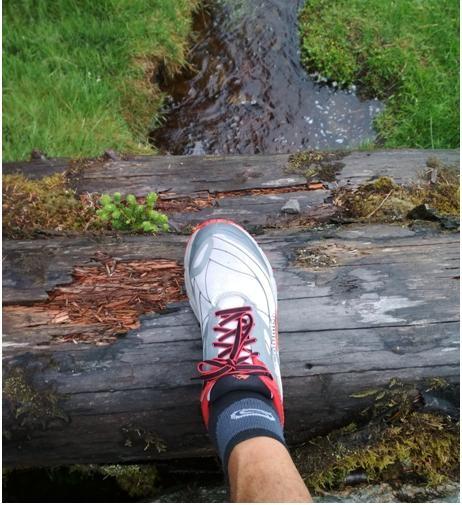 For long trail days with mixed terrain, it's a great choice, and if I ever get round to doing an Ultra, I will find an able partner in the Caldorado III.
Columbia Caldorado III OutDry is a versatile trail shoe
If you want a one-stop trail shoe with all-day comfort but light and responsive enough to handle a brisk outing, I can't recommend it highly enough. It's a great all-rounder at an excellent price point.