The Brooks Dyad 11 is anything but performance-oriented in our books. Sure, it gave our feet the support and cushion they required, but it didn't give us a lively nor inspiring ride either. Easily, it's a shoe for any easy runs, or for runners who are still recovering from a foot injury. If you want to go fast or you want something fun, you might want to look elsewhere.
Pros
True to size
Roomy toebox
Stable
Durable outsole
Breathable
Comfortable, smooth upper
Looks good
Cons
Dull ride
Heavy
Not for wet/slippery surfaces
Brooks Dyad 11 review
The Brooks Dyad has been a longtime favorite among those needing a reliable shoe for both comfort and stability.
The Dyad 11 does come with its limitations. The shoe is bulky, the midsole is stiff, and the overall design is as plain as an 80's car interior. However, the 11th version of the Dyad has its function as a neutral shoe for larger foot types with the need for heel-to-toe space, foot control, and long-lasting comfort.
Who should buy it
The wide and stable outsole platform of the Dyad 11 allows a great landing surface for those needing a safe and secure landing for each step. The right people for this shoe include everyday walkers, novice runners, persons rehabilitating an injury, or those using orthotics.
Who should NOT buy it
Look elsewhere if you are:
seeking a lighter daily training shoe (the Brooks Launch 8 is praised for being fast and light)
needing a responsive ride (in this case, consider the Bedlam 3)
looking a stability shoe (the Brooks Adrenaline shoe line is worth checking out, especially for moderate and heavy overpronators)
Very spacious fit
The overall width, from heel to toe, is wider with ample space in the toebox. Length runs very true to size in my men's 9.5 D.
It's a dull ride with the Dyad 11
The BioMoGo patented midsole from Brooks offers all-day support but energy return is lacking. The overall ride felt dull over any running distance keeping me planted for walking and standing work tasks rather than using primarily for training runs.
I felt stable in the Dyad 11
The lateral outsole pods guide the foot to a linear motion preventing any lateral pronation or supination from occurring.
Extra comfort amounts to extra weight
There is no getting around the fact that the Dyad 11 has not shed any weight since its earliest versions with a men's size 9 weighing 11.6oz/329g. This shoe is approximately 1.9oz/53g heavier than other neutral running shoes.
In addition, the weight is quite noticeable the more I attempted to run with a normal running gait cycle. For this reason, I would foresee lighter weighted runners struggling to efficiently turn over their feet on a run.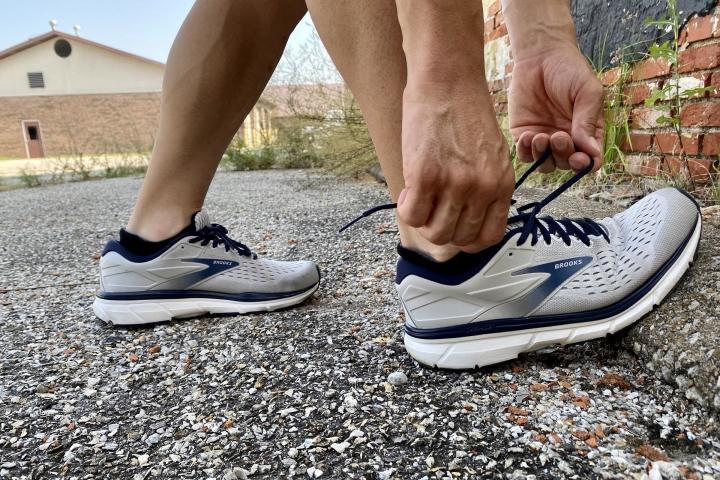 On the contrary, heavier runners may feel the Dyad 11 absorbing their added force on the body when landing during their gait cycle due to these comfort features integrated into the shoe.
The Dyad 11 is not for fast-paced runs
Runners who are more on the fast and furious side of pacing need to find an entirely different model from Brooks. The BioMoGo cushioning is nothing new from the brand, but they still offer models such as the Ghost, Ravenna, and Glycerin that provide adequate cushion and comfort that can still be used primarily to run.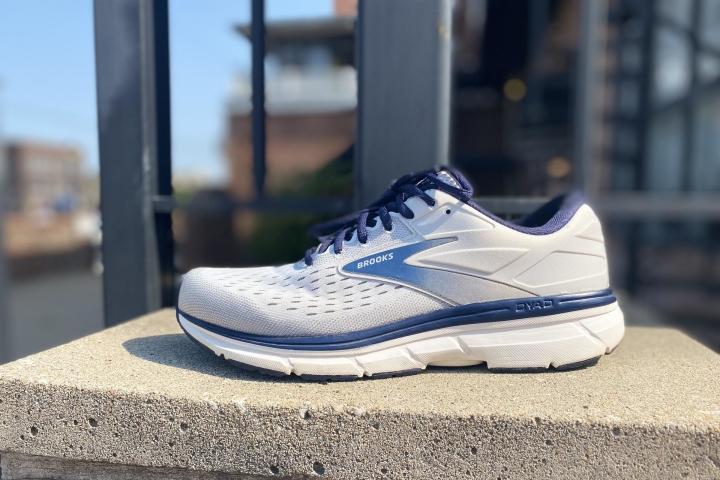 Durable outsole but slips when wet
The rubber outsole is quite durable with no sign of wear after extensive testing. However, one rainy day walking on concrete was enough to slip while wearing the Dyad 11. I would not take these out on a run where there was any moisture on the ground, as this would be asking for an injury.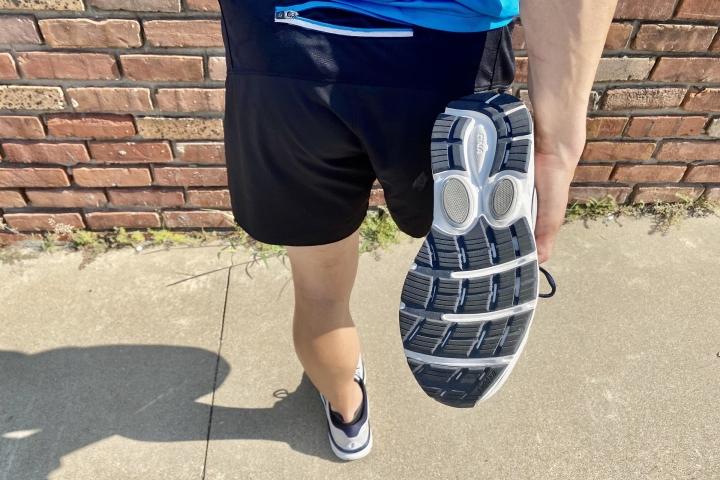 Breathable, irritation-free upper
The Dyad 11 has a great cushioned tongue and inner liner that allowed the feet to breathe while avoiding rubbing and hot spots.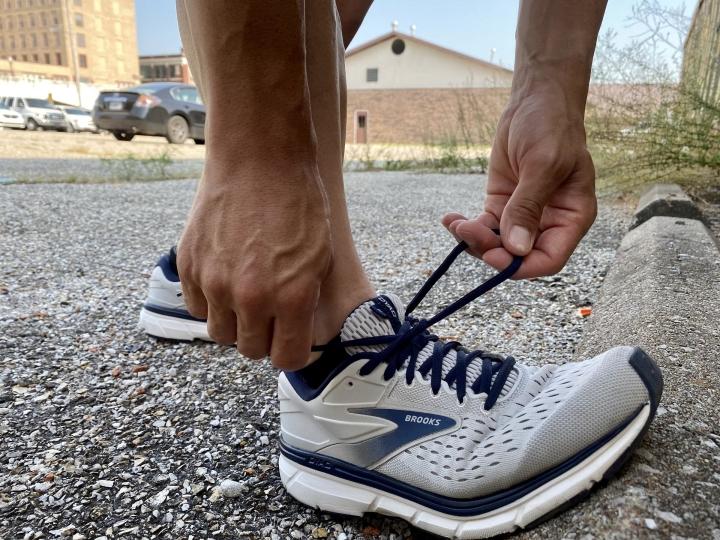 Simple fashion statement
Brooks nailed the basic design category with this shoe with their mediocre color choices, including my tested pair containing shades of Antarctica (white), grey, and peacoat. These basic elements won't make you stand out in the crowd with its basic color scheme and Standard Brooks logo on each side of the shoe.
Attractive price point
The Brooks Dyad 11 is a decent value at $130 USD (neutral shoes have an average price of $123). Those of us who are forced to stand on our feet all day or would likely spend more to elsewhere to get a shoe that includes its rubber outsole, spacious platform, durable cushioning, and all-day comfort and support.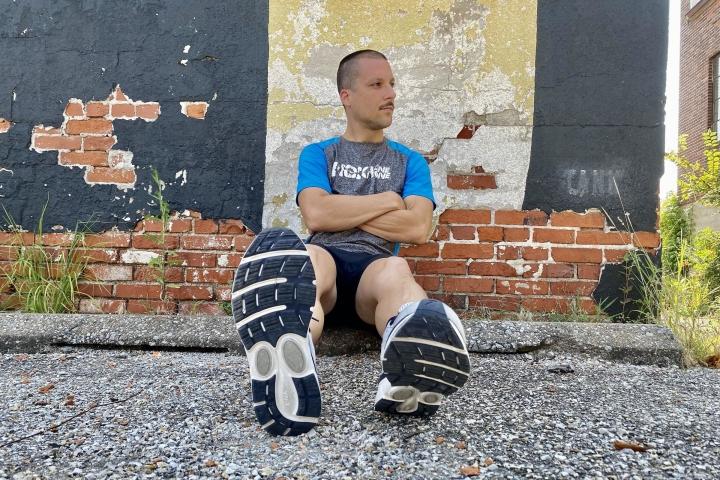 Conclusion
The Brooks Dyad is a stable and neutral shoe for walkers and novice runners alike. The Dyad 11 is a stable contender for those needing to add more stability and layered support to their walks and runs. The Dyad 11 could definitely be what most would need to get a jumpstart to their consistent and safe activity as well as a catalyst for first entering the running world that demands so much from our bodies.